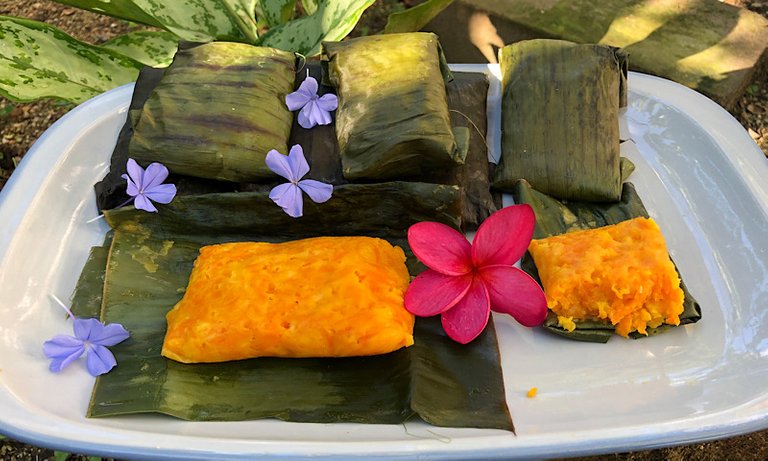 Hi again everyone, 😊 I want to share my recipe Khmer desserts pumpkin stems today.🎃 I have free pumpkin more.
My family tired to eat pumpkin food. I stopped cook from it so long time. But today I made dessert from it and I will to share with you all.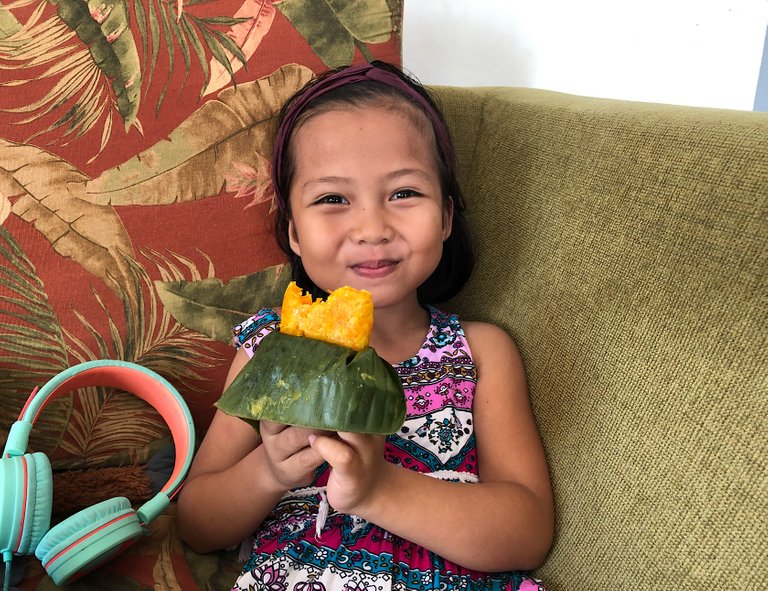 My cute daughter like to eat very much.

🎃🥥 Steamed Pumpkin Cakes Recipe 🥥🎃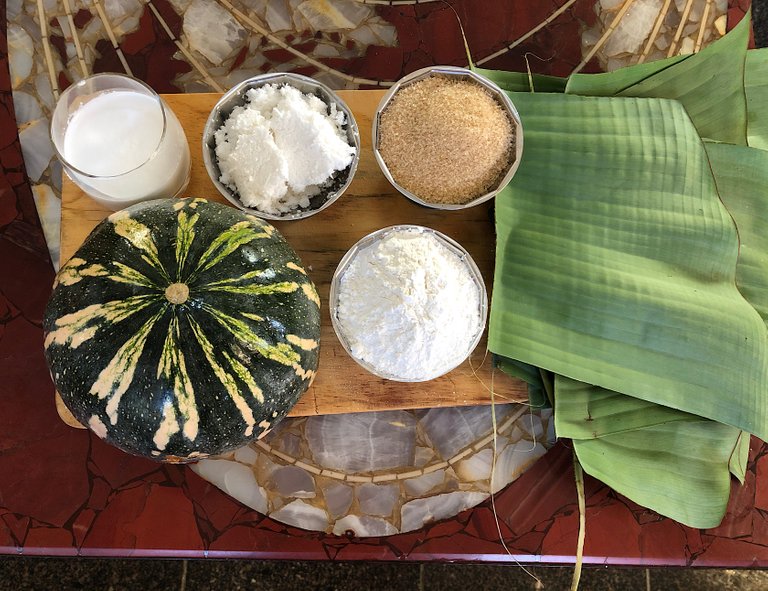 Ingredients
4 cup of grated pumpkin
1/2 cup coconut milk
1 cup of shredded coconut meat
1/3 cup brown sugar
1/2 tsp salt
banana leaves

👨‍🍳 Cooking Method 👩‍🍳

Step 1

Cut banana leaves.

Step 2

Cut skin from pumpkin.

Step 3

Grate pumpkin.

Step 4

Take bowl then put grated pumpkin, sugar, salt, coconut milk, coconut meat then mix up.

Step 5

After mixed up.

Step 6

Take banana leaves then put the pumpkin looks like this.

Step 7

Prepare banana leaf like this.

Step 8

Fold again like this to close.

Step 9

When we make it already, we take it to steam for 20 minutes .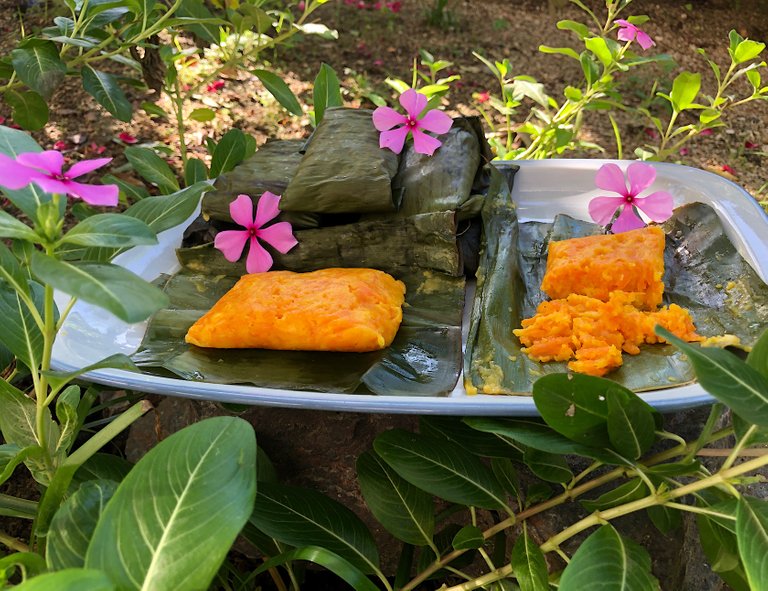 Now I made it already. I hope everybody enjoyed with my recipe. Have a great day. See you next post.😊💓

🙏 THANKS FOR READING 🙏
If you enjoyed this post, please upvote and reblog.

WE PROUDLY SUPPORT