Find the silver lining
So we are making the big move back West to my hometown in the next month or so. We've to pack up all of our belongings, as well as those of our three young sons. We have been tipping away for the past few months and have plenty of packing done, but we are not even at Everest's base camp yet. We see still have mountain of packing to scale.
The less we have to move and pack the better, so i have volunteered to lighten the load by slowly making my way through our wines and spirits in our winerack 🍸🍹🍺🥂🥃🍷🍾🍻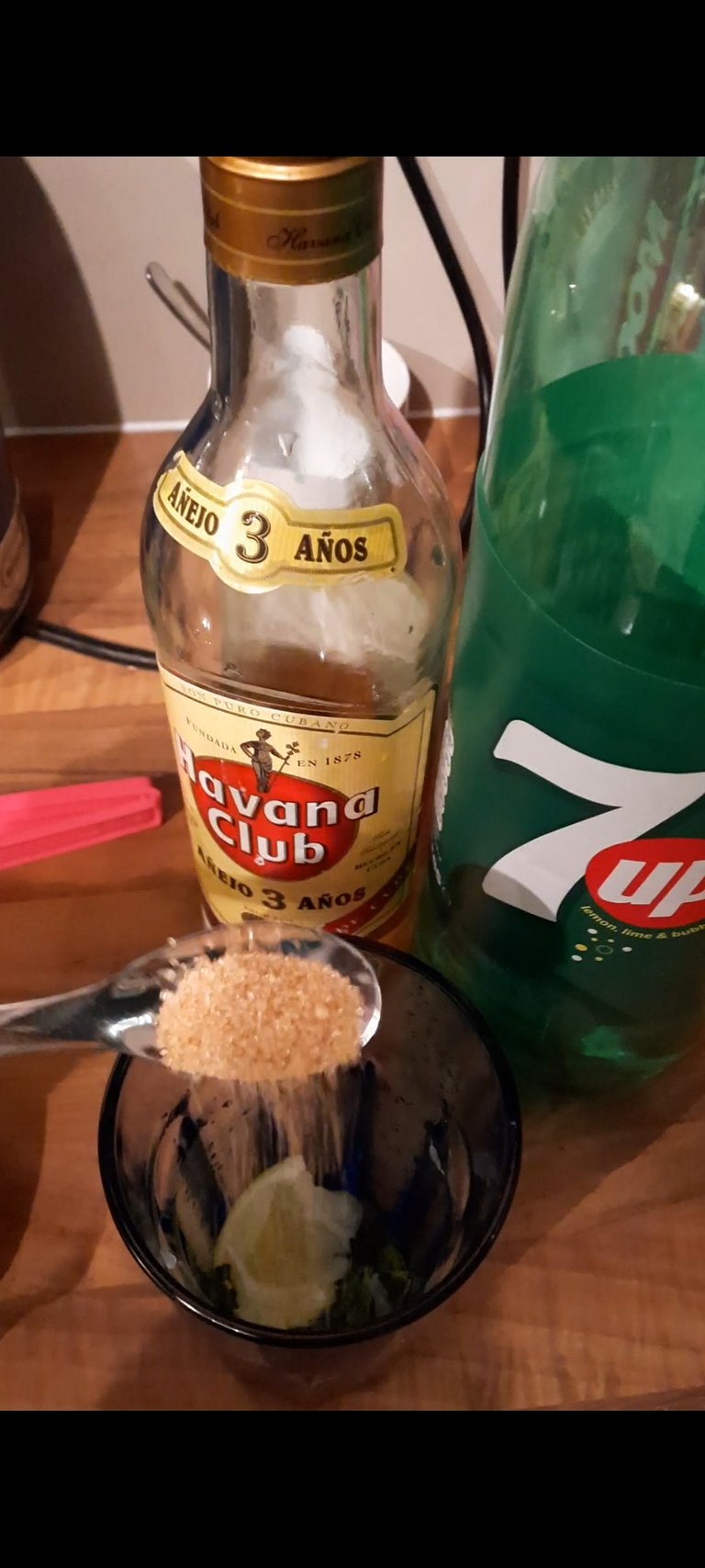 To be fair it's been pretty handy, as we have not had to buy much booze in recent months, other than my beers for beer saturday. Have you heard about it? If not, check out @detlev page and enter his weekly contest. Drink your favourite beer, post a few pics and a story about beer or a beer review and you're in with a shout of winning some cool prizes and all the beer saturday folks are great for reading and supporting each other's beer posts.
Now back to my philanthropy! Havana Club rum was one of the bottles of spirits we had and Havana Club says one thing to me and that is MOJITO.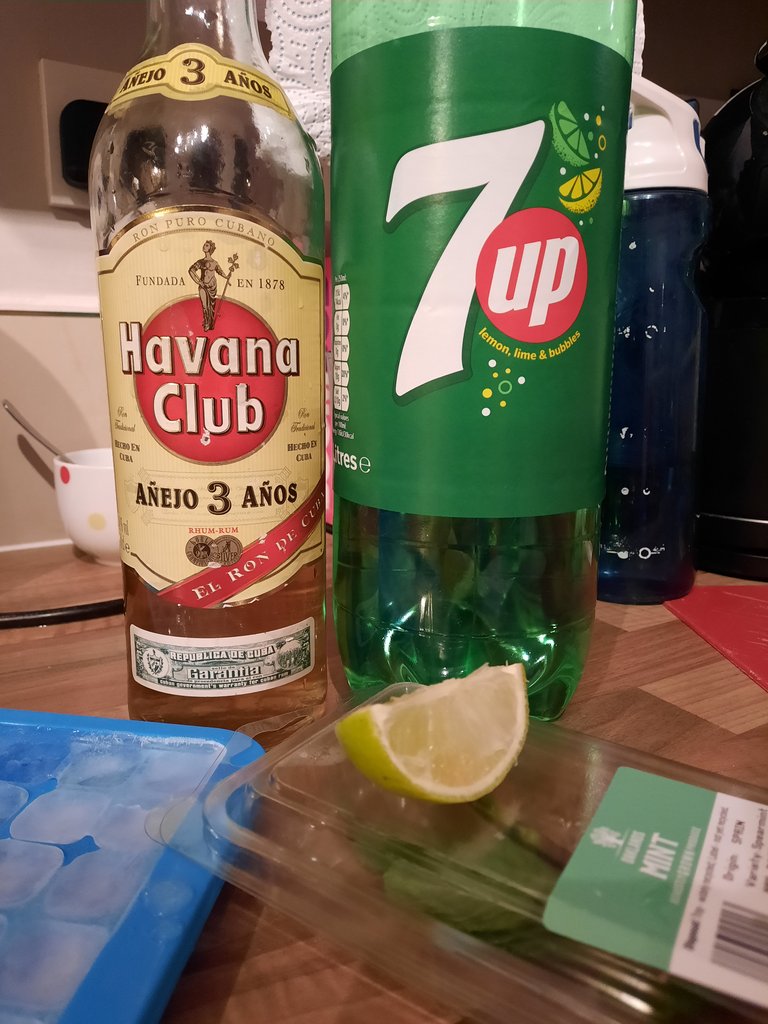 It is the creme de la creme among cocktails. Tasty, refreshing and bloody lovely. These are the ingredients you'll need:
Havana Club rum
Bunch of fresh Mint
Brown Sugar
Soda water
fresh lime
Crushed ice
1) Take the mint and chop it up finely.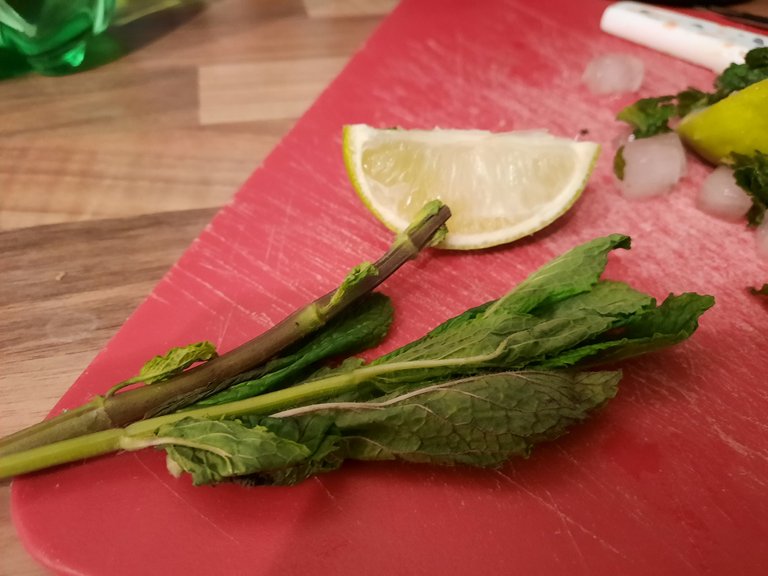 2) Chop up the lime into 3 thirds. Squeeze one third into your glass and drop the lime into the glass.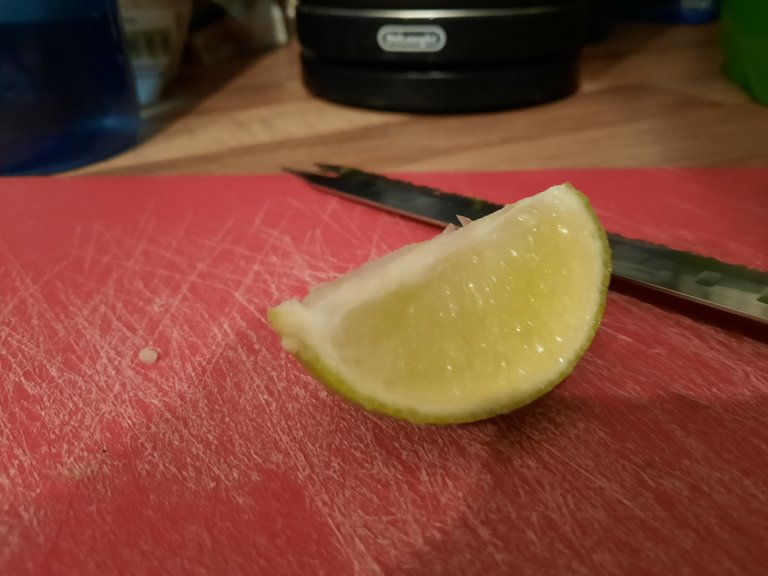 3) Take half a tea spoon of brown sugar and add to the glass.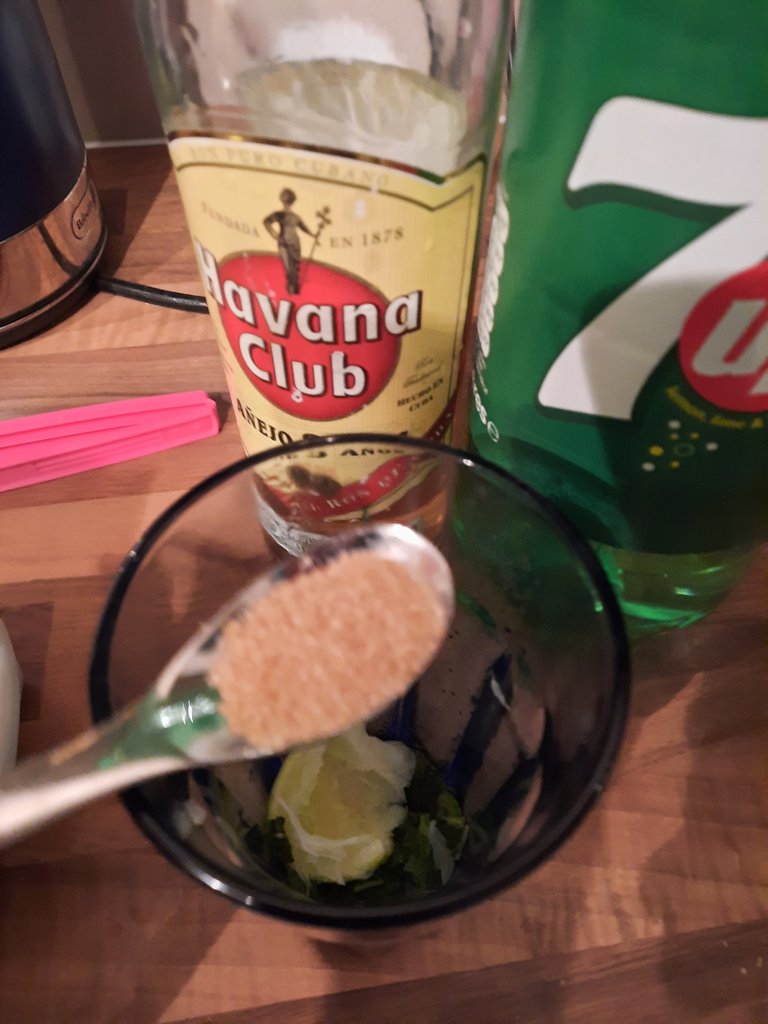 4) Use something like the end of a wooden spoon to crush the lime, sugar and mint together and then add your crushed ice.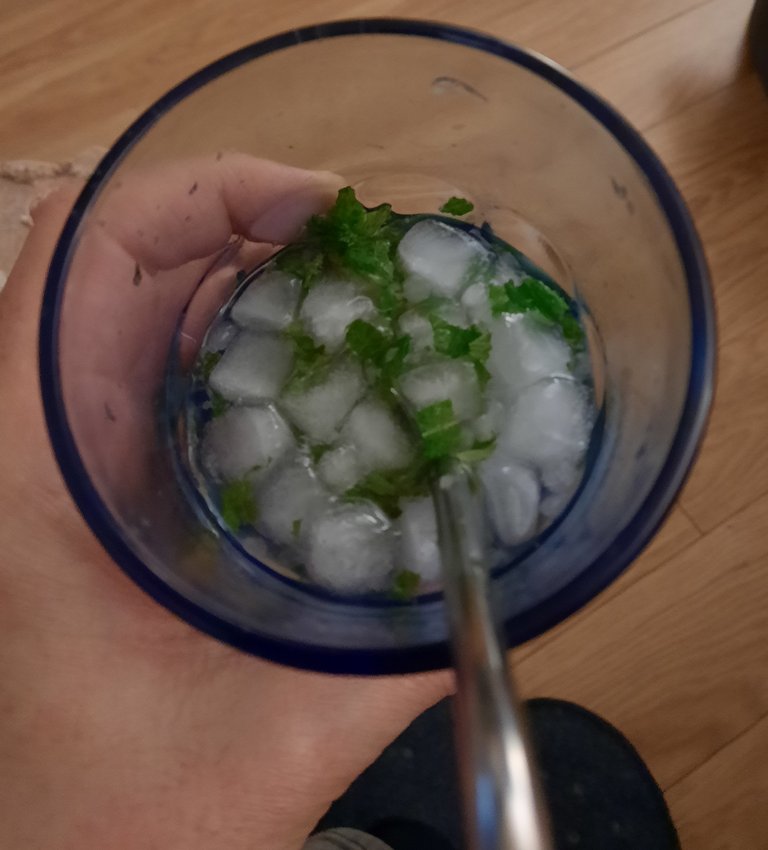 5) Add one or two measures of Havana Club.

6) Now top up with soda water. I did not have soda water, so I used 7Up instead.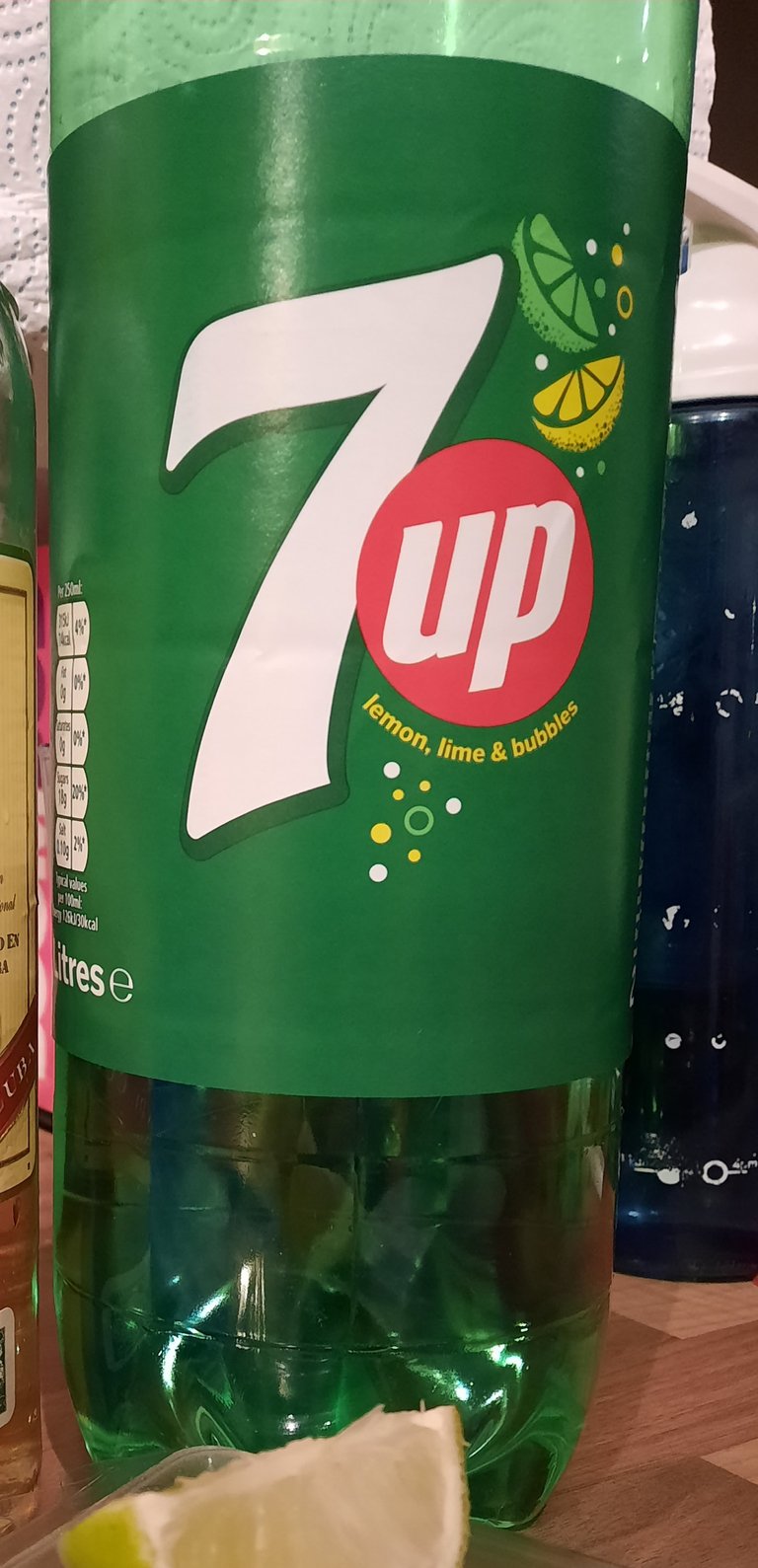 7) Sit back and enjoy the sight of your creation. Smell the fresh mint and lime and grab a straw and sip at this extremely refreshing cocktail.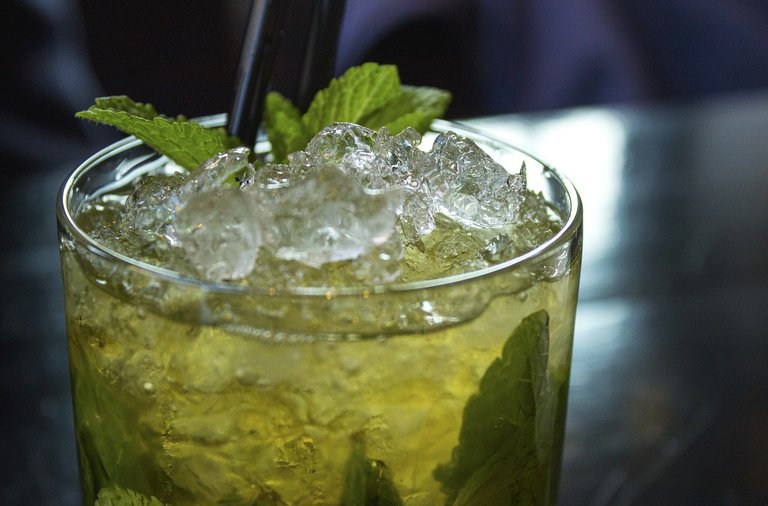 In my excitement, I forgot to photograph the finished product and i wouldnt mind i had three of them! You'll just have to trust me that they looked lovely, pretty similar to this shot from pixabay above.
All of the other photos are my own, captured with my Samsung A40 smartphone
Peace Out