Una de las comidas a las que no me resisto, es a un verdadero pollo frito🍗 y no ha cualquier parte del pollo, sino a las extraordinarias alitas, una parte que muchos ignoran pero es porque no saben cómo sacarle provecho a tan importante parte del pollo. A continuación, verán como algunos ingredientes van a transformar una simple alita en una pieza que no tiene nada que envidiarle a cualquier pollo de alguna cadena de comida famosa. Espero que tomen nota y lo pongan en práctica.
One of the foods that I can't resist is a real fried chicken🍗 and there is not just any part of the chicken, but the extraordinary wings, a part that many ignore but it is because they do not know how to take advantage of such an important part of the chicken. Next, you will see how some ingredients will transform a simple wing into a piece that has nothing to envy of any chicken from a famous food chain. I hope you take note and put it into practice.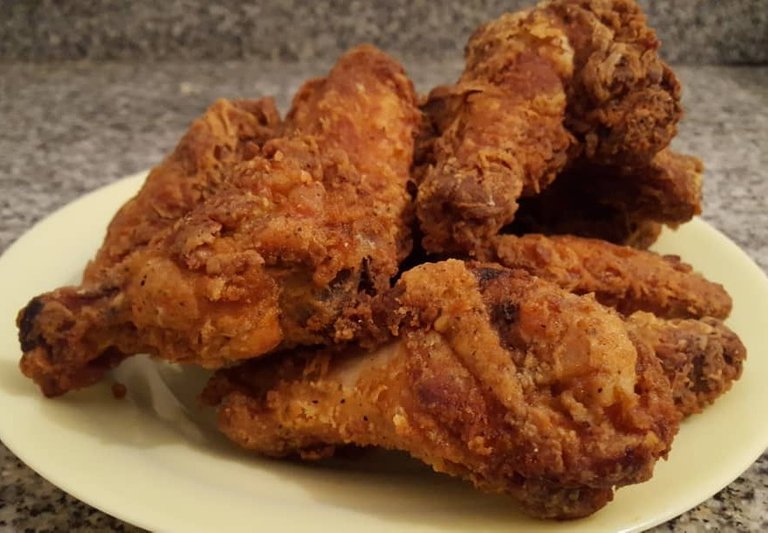 INGREDIENTES:
300 gr de alitas de pollo.
100 ml de leche.
1/2 taza de pan rallado.
1/2 taza de harina de trigo.
1 cucharada de orégano.
1 cucharada de paprika.
Aceite suficiente para freir
Sal y pimienta al gusto.
INGREDIENTS:

300 gr of chicken wings.
100 ml of milk.
1/2 cup of breadcrumbs.
1/2 cup of wheat flour.
1 tablespoon of oregano.
1 tablespoon of paprika.
Enough oil to fry
Salt and pepper to taste.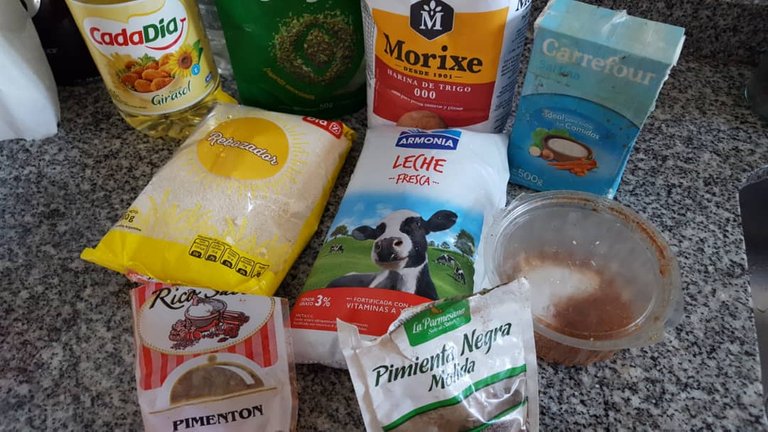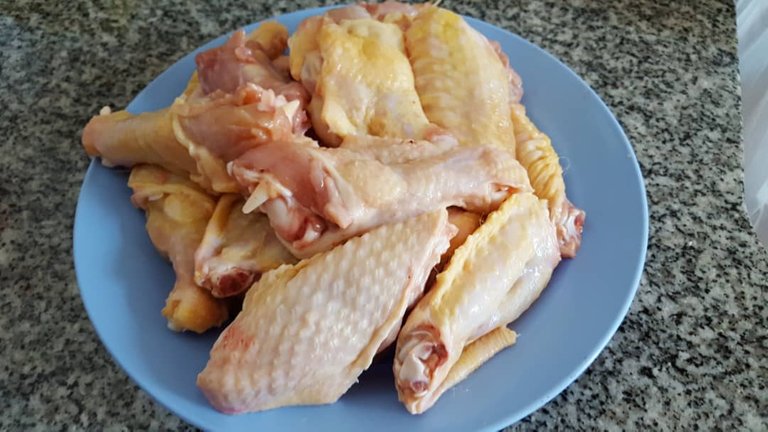 PREPARACIÓN:
1. Condimentamos las alitas agregando directamente la sal, pimienta y paprika.
PREPARATION:

1. Season the wings by directly adding the salt, pepper and paprika.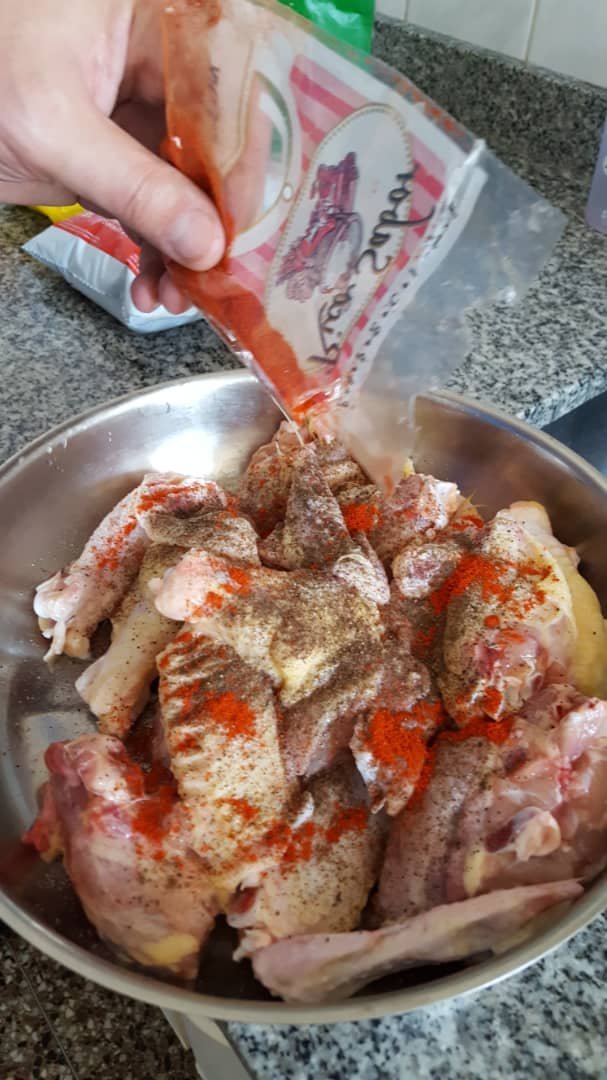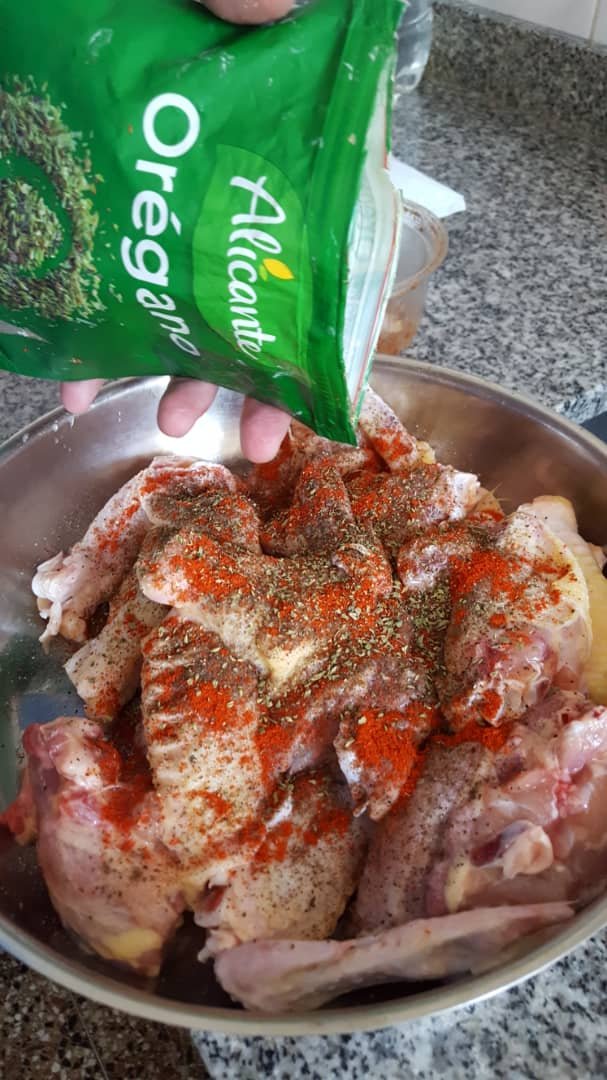 2. Luego agregar el pan rallado, la harina y la leche.
2. Then add the breadcrumbs, flour and milk.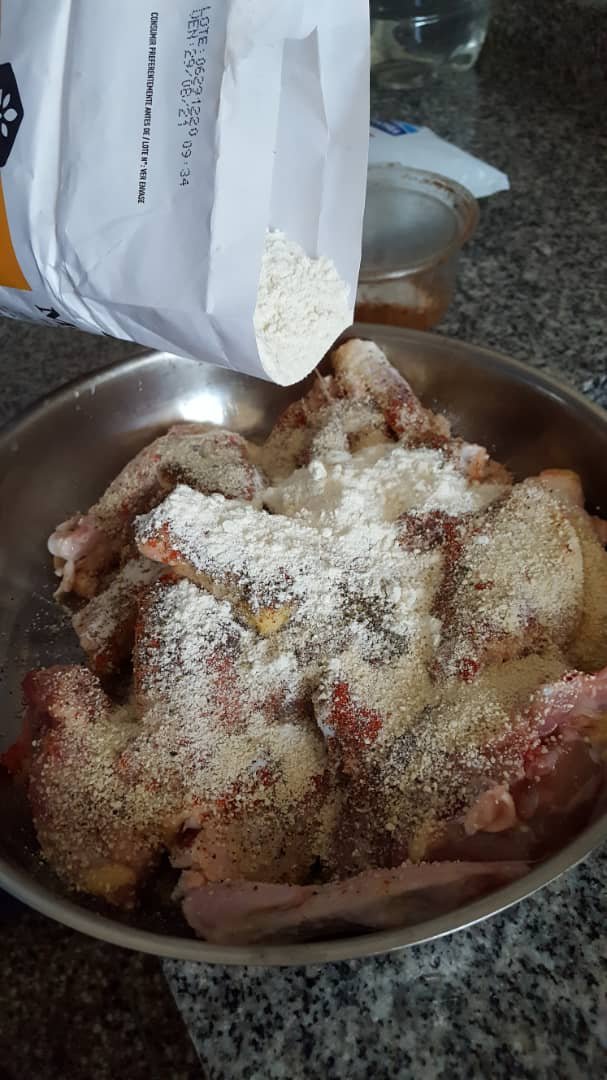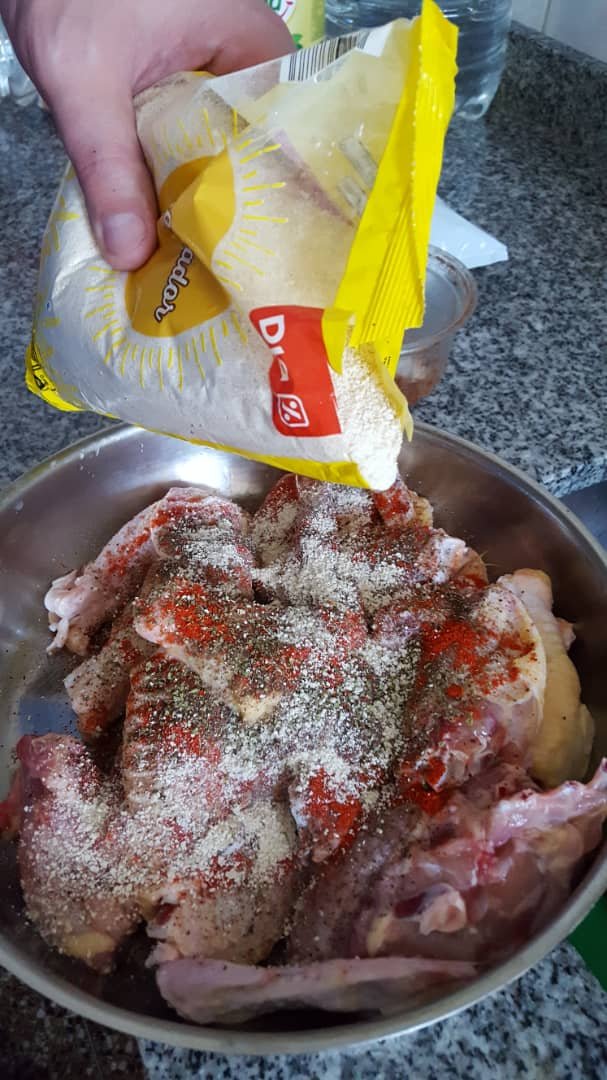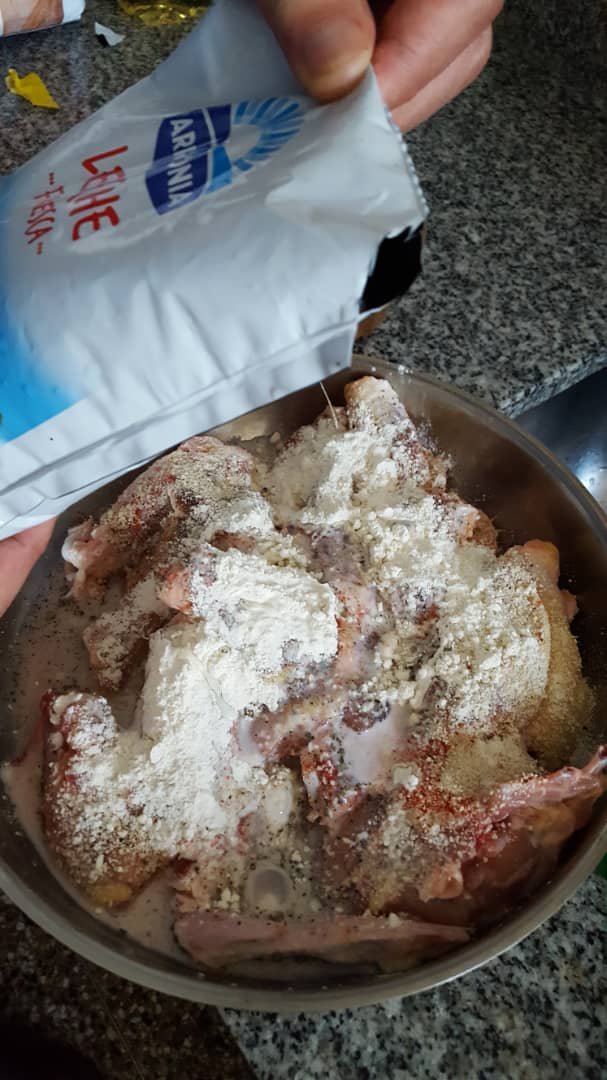 3. Removemos muy bien y luego vamos pasando por un plato lleno de harina con pimienta, paprika y sal gusto
3. We stir very well and then we go through a plate full of flour with pepper, paprika and salt.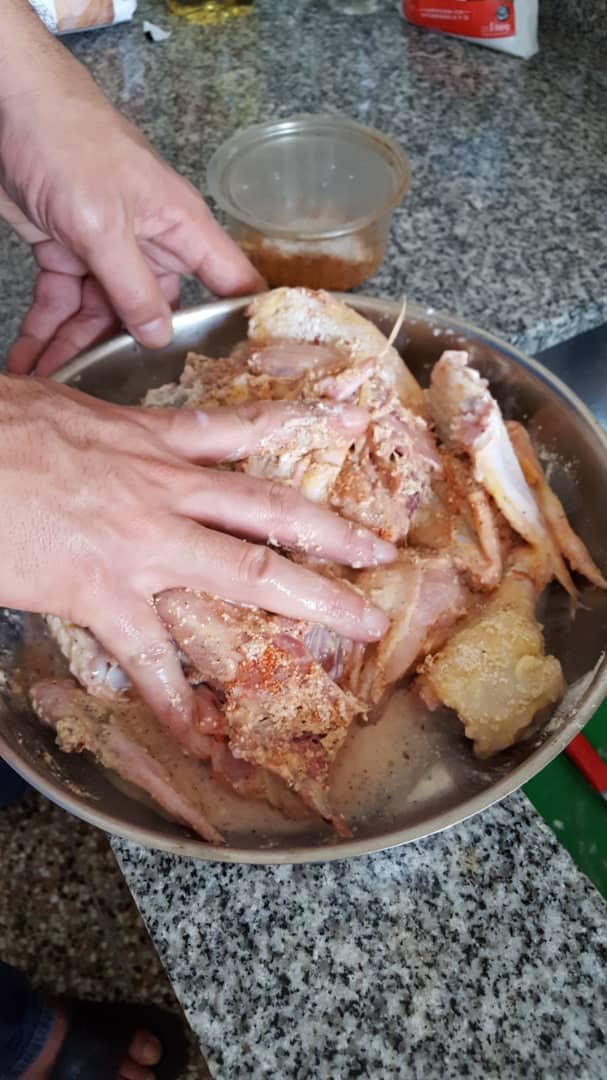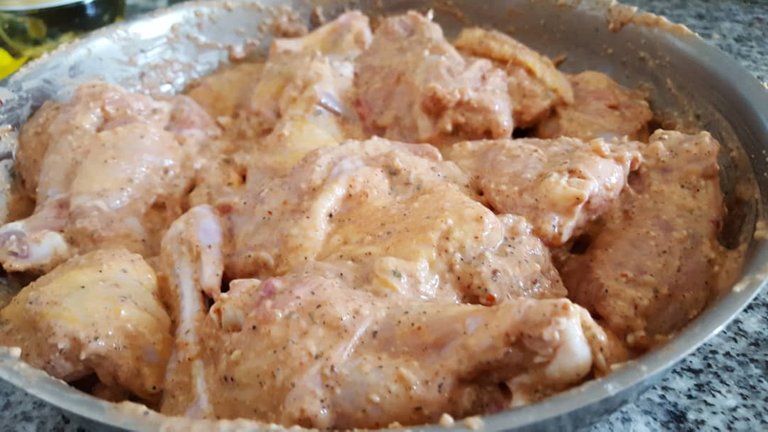 4. Preparar una olla con el aceite e ir pasando las alitas hasta su cocción
4. Prepare a pot with the oil and pass the wings until they are cooked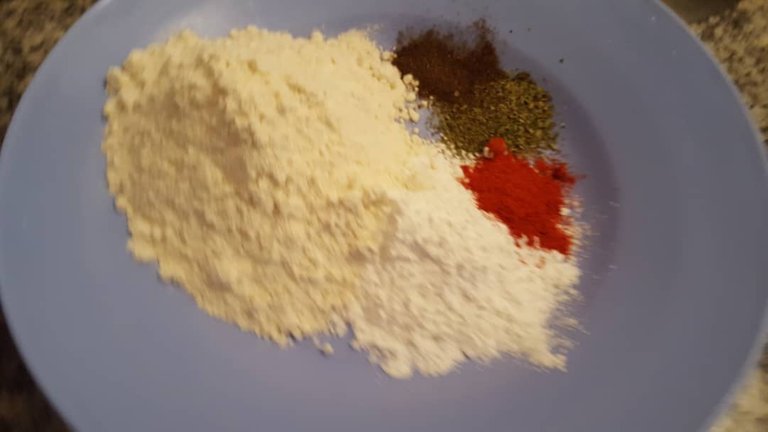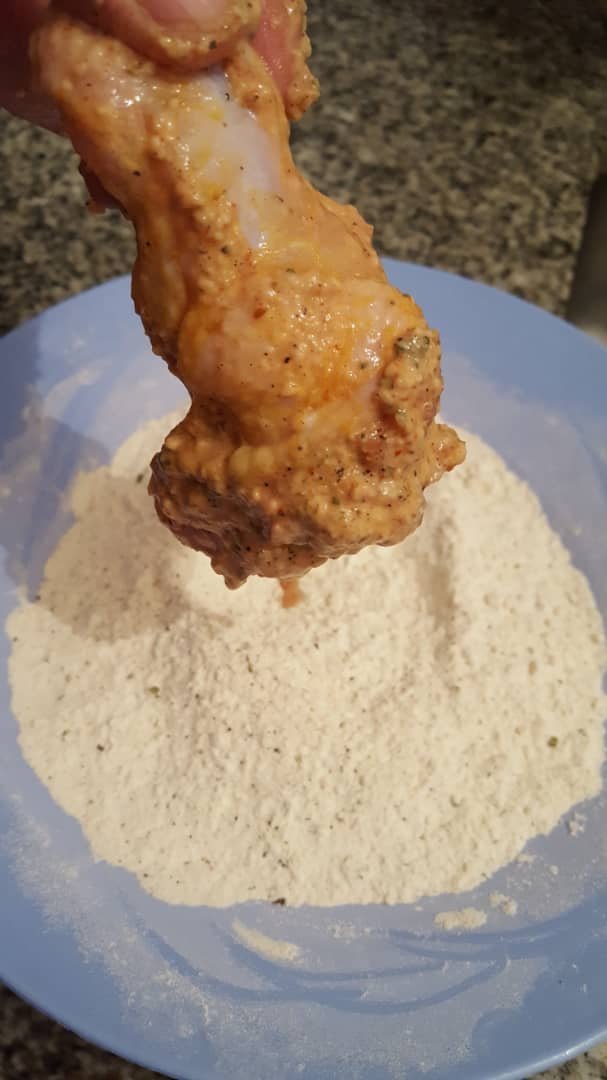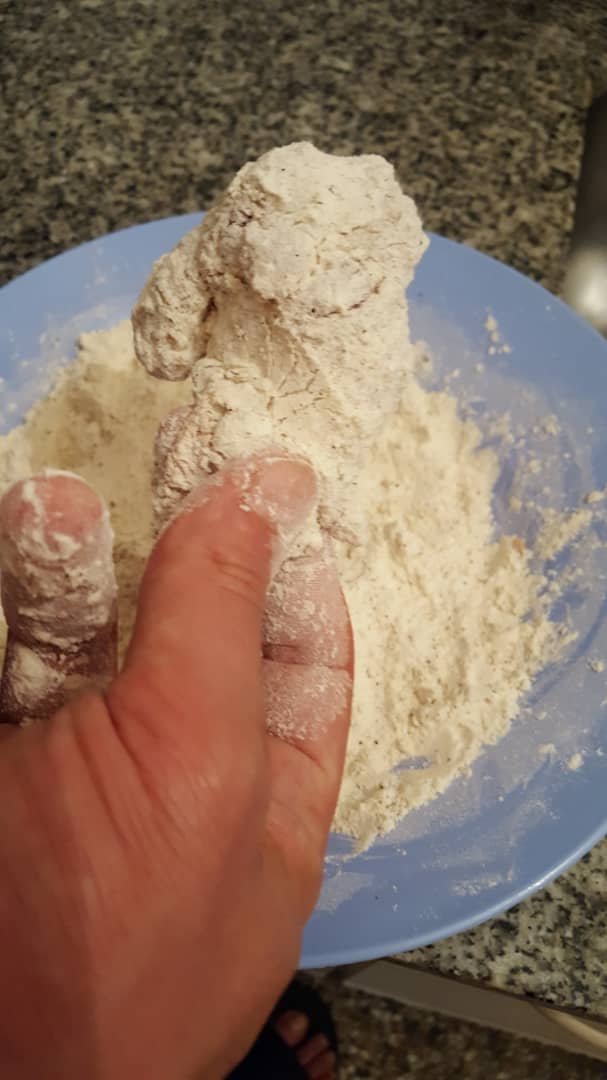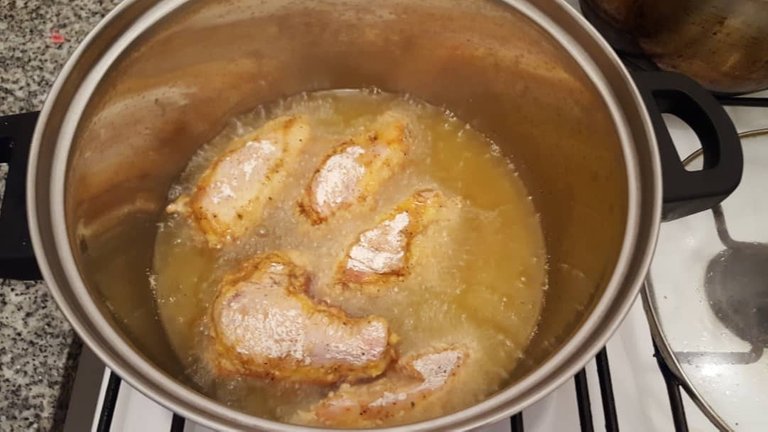 Como no tenía papa, combiné mis alitas con papa de bolsa y quedaron geniales.
Since I didn't have potato, I combined my wings with potato chips and they were great.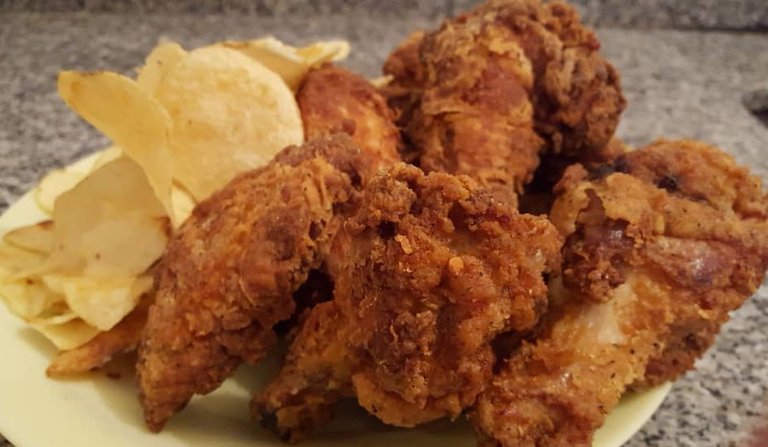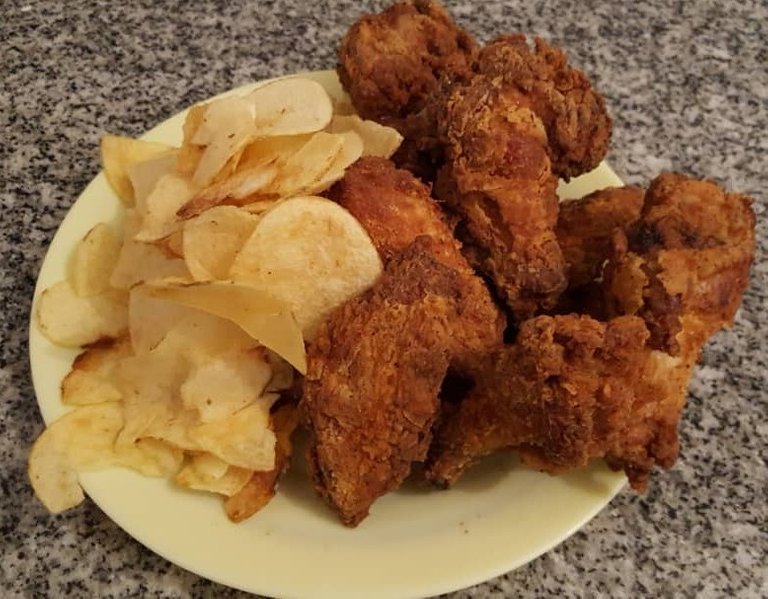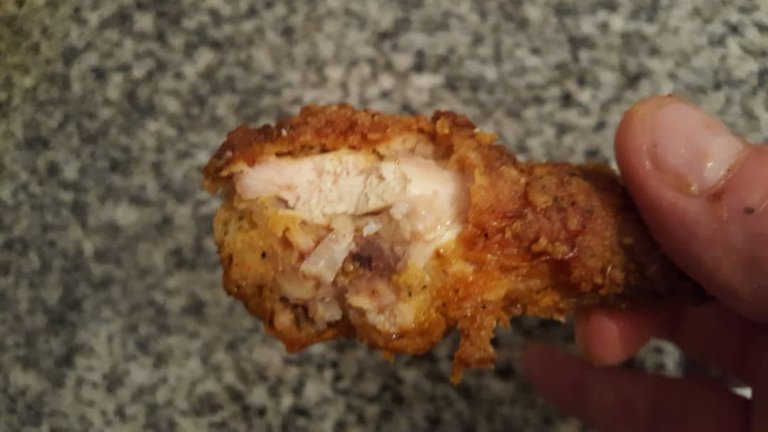 ---
Imagenes tomadas con mi Samsung Galaxy S6 y contenido de autoría propia 📲
Images taken with my Samsung Galaxy S6 and my own authorship 📲