Mussels, come from the sea and belong to the family of marine bivalve mollusks, they are very special because they can live in almost all oceans. In Venezuela they are characteristic of the coastal area, in the Sucre State we can find it and enjoy its freshness. Today I want to share with you. the always satisfying experience of cooking mussels.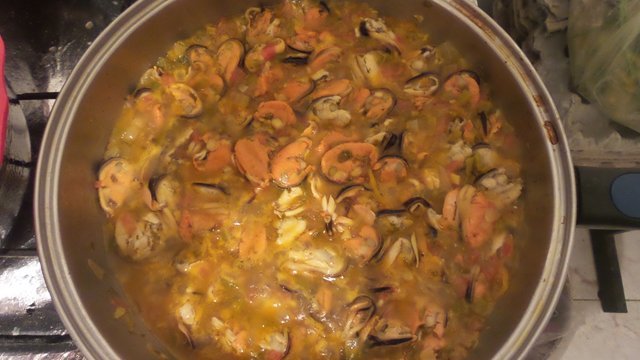 Mussel meat is a high quality pure protein. It is rich in phosphatides. These mollusks are quite fatty, but with so-called "useful" fat, which contains particularly useful and very special polyunsaturated fatty acids for improving brain function and restoring anterior visual acuity.
The composition of mussels includes various trace elements, such as zinc, manganese, iodine, cobalt, copper, about 20 essential amino acids, as well as vitamins B2, B6, B1, PP, as well as E and D. In addition, mussels are an excellent antioxidant .
Preparation:
To prepare some delicious mussels, the first thing you should do is chop the seasonings after cleaning and washing them, use garlic, onion, parsley, tomato, sweet pepper. Once diced, place it in the pan with onion oil and a pinch of salt and a few drops of vinegar. It starts to fry and then mixes with the washed and dried mussels.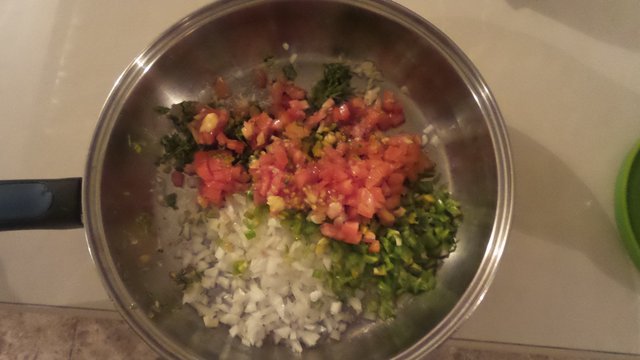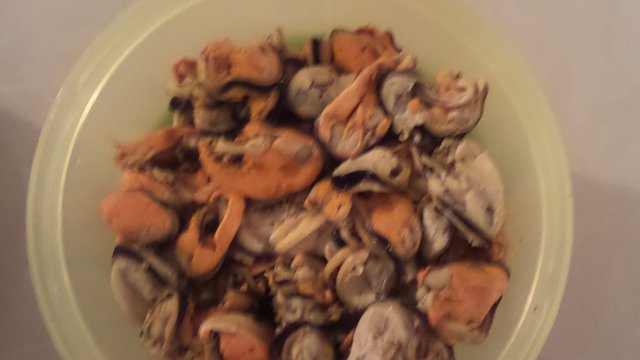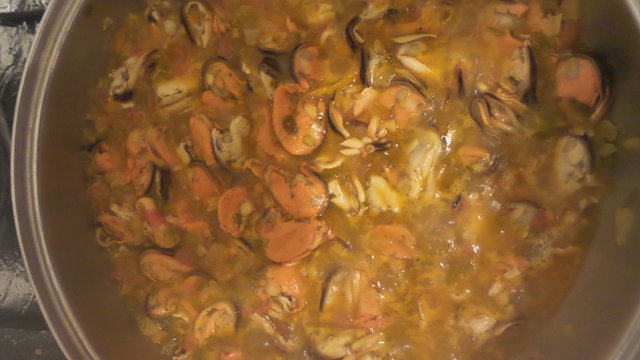 Once mixed, cover the pan and put it on a low heat so that everything sweats and the mussels take on the flavor of the dressing, salt is added to taste and that's it.