Saludos cordiales, comunidad de Foodies Bee Hive. En esta ocasión preparamos nuevamente unas empanaditas de pizza, pero con una receta de masa diferente, que da como resultado una corteza muy fina y crujiente, espero que les guste.
Warm greetings, Foodies Bee Hive community. This time we prepare again some pizza pies, but with a different dough recipe, which results in a very thin and crispy crust, I hope you like it.
---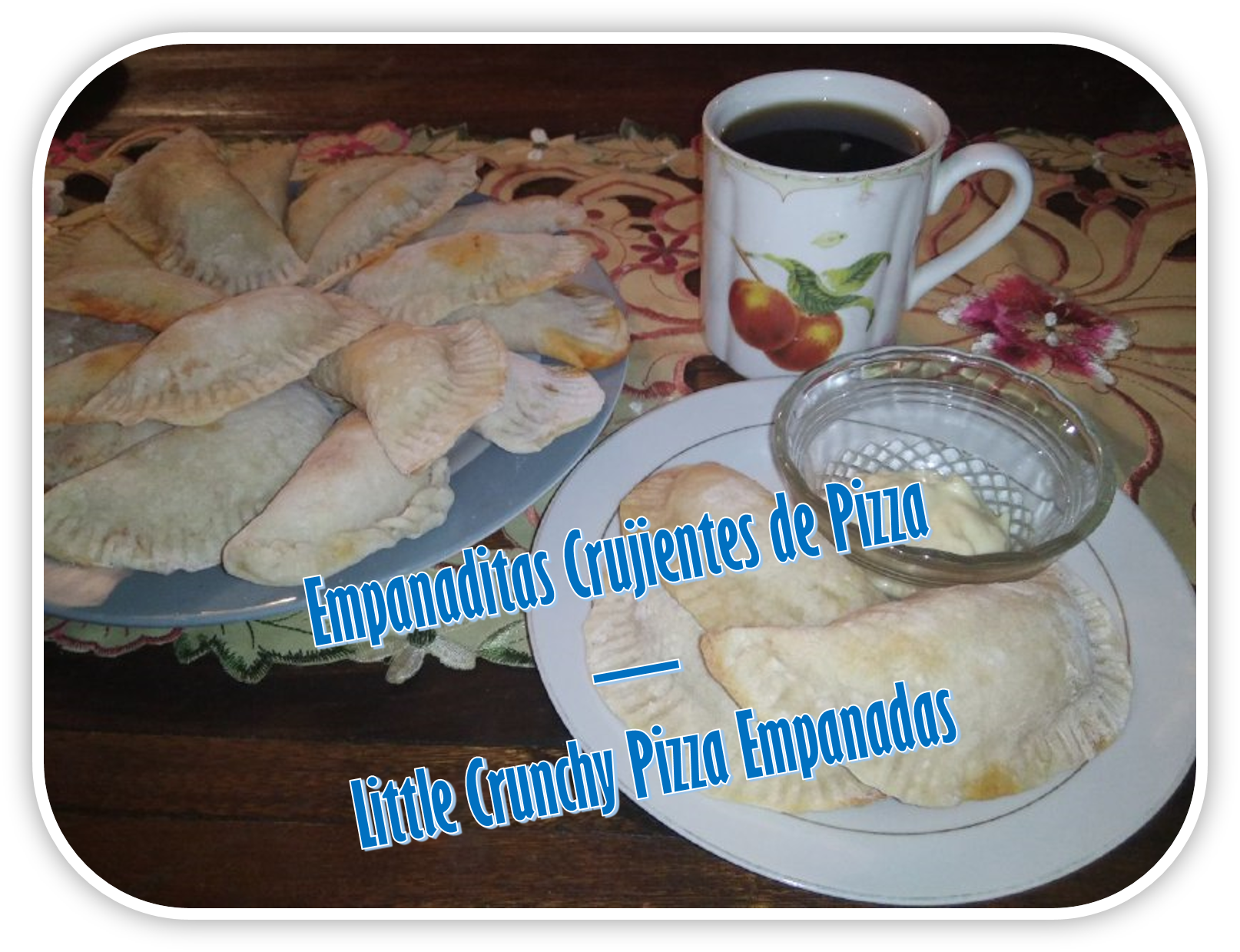 Ingredientes
300 gr de harina todo uso.
200 ml de agua tibia.
1 cucharadita de sal.
1 cucharadita de azúcar.
250 ml de la salsa para pasta de su preferencia.
250 gr de jamón.
250 gr de queso mozzarella o cualquier otro queso de su preferencia.
Ingredients

300 gr of all-purpose flour.
200 ml of warm water.
1 teaspoon salt.
1 teaspoon of sugar.
250 ml of the pasta sauce of your choice.
250 grams of ham.
250 gr of mozzarella cheese or any other cheese of your preference.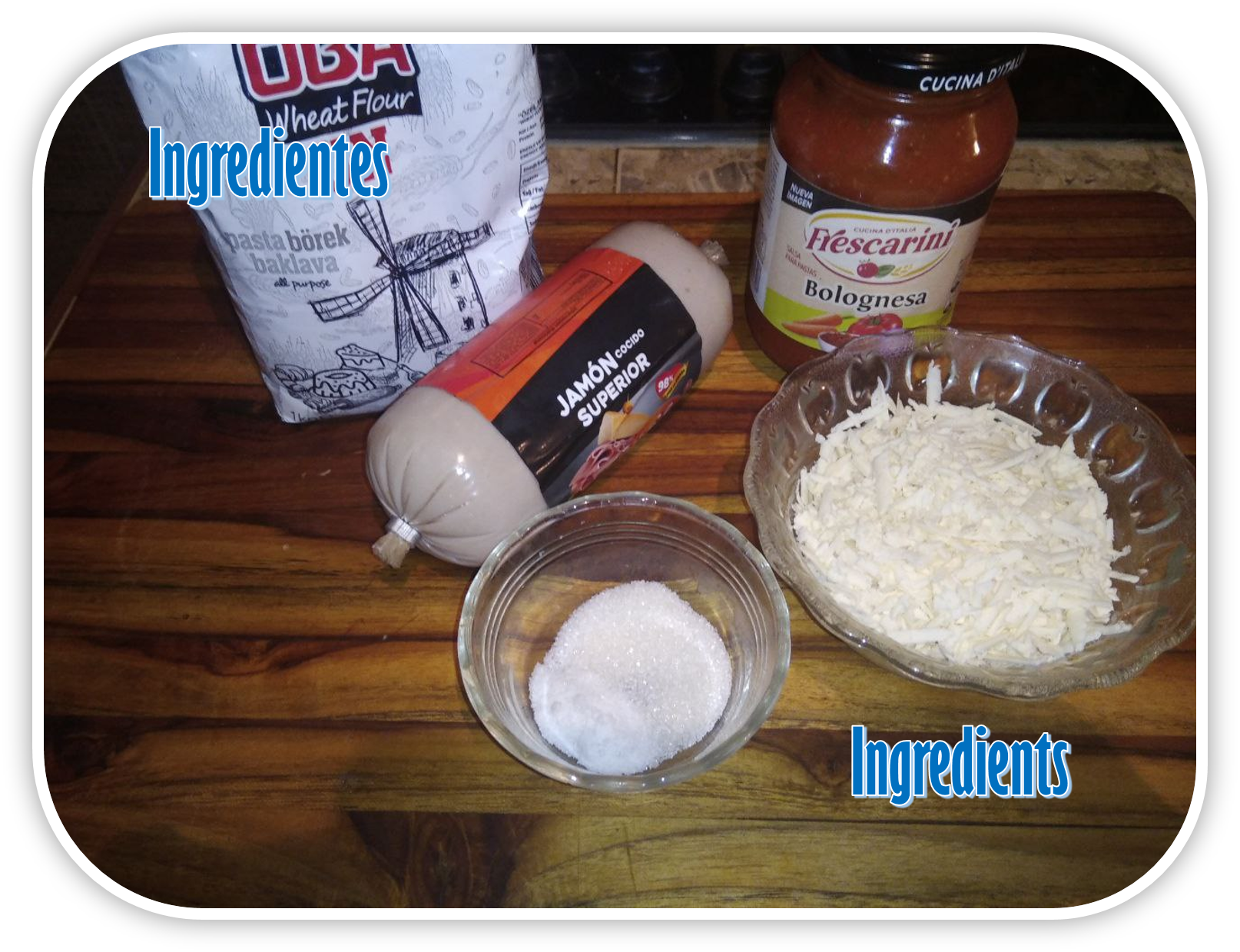 Procedimiento
Para empezar, colocaremos la salsa en una cacerola y la llevaremos al fuego (1), la dejaremos hervir a fuego bajo hasta que la salsa haya reducido y esté bastante espesa (2), queremos que no humedezca mucho la masa, para que se mantenga crocante.
En un bol agregaremos la harina (3) y le agregaremos el agua tibia, con la sal y azúcar diluida (4). Mezclaremos primero con una espátula y cuando haya enfriado u poco, con las manos, amasaremos hasta integrar toda la harina, si es necesario agregaremos un poco más de harina, hasta obtener una masa homogénea y densa, pero manejable (5), la sacaremos del bol y dejaremos reposar cubierta por un film por diez a quince minutos (6)
Procedure

To begin, we will put the sauce in a saucepan and we will take it to the fire (1), we will let it boil over low heat until the sauce has reduced and is quite thick (2), we do not want it to moisten the dough too much, so that it remains crunchy.

In a bowl add the flour (3) and add the warm water with the salt and diluted sugar (4). We will mix first with a spatula and when it has cooled a little, with the hands, we will knead until integrating all the flour, if necessary we will add a little more flour, until obtaining a homogeneous and dense, but manageable dough (5), we will take it out of the bowl and we will let it rest covered by a film for ten to fifteen minutes (6).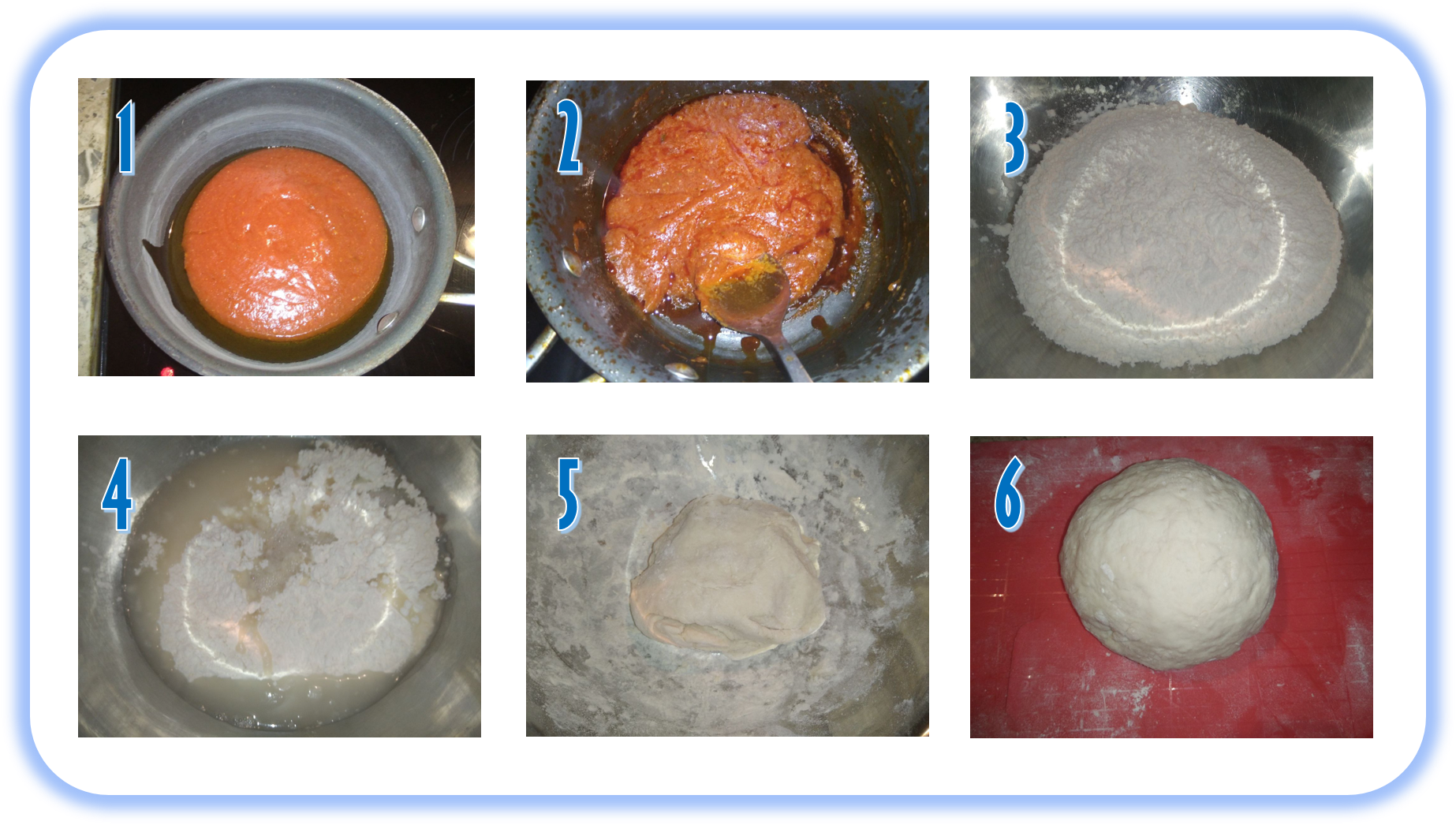 Dividiremos la masa en porciones iguales, nosotros lo hicimos en 25 bolitas (7), porque prepararíamos empanaditas pequeñas, si lo desea puede dividirlas en menos porciones y prepararlas más grandes.
Usando un rodillo, las extenderemos formando un círculo, hasta que tengan un milímetro de grosor (8). Agregaremos un poco de salsa que extenderemos con una cuchara sin tocar los bordes de la masa (9), agregaremos el jamón, que previamente debemos cortar en cubitos pequeños, molerlo o triturarlo (10), y finalmente el queso rallado (11).
Para terminar de armar la empanada debemos humedecer con un poco de agua o con clara de huevo los bordes del disco de masa y plegar un borde sobre el otro, para cerrar bien, podemos pellizcar o presionar con los dientes de un tenedor sobre todo el pliegue (12).
We will divide the dough into equal portions, we did it in 25 balls (7), because we would prepare small empanaditas, if you wish you can divide them into fewer portions and prepare them bigger.

Using a rolling pin, roll them out in a circle until they are one millimeter thick (8). We will add a little sauce that we will extend with a spoon without touching the edges of the dough (9), we will add the ham, that previously we must cut in small cubes, grind it or crush it (10), and finally the grated cheese (11).

To finish assembling the empanada, moisten the edges of the dough disk with a little water or egg white and fold one edge over the other. To close it well, we can pinch or press with the tines of a fork over the whole fold (12).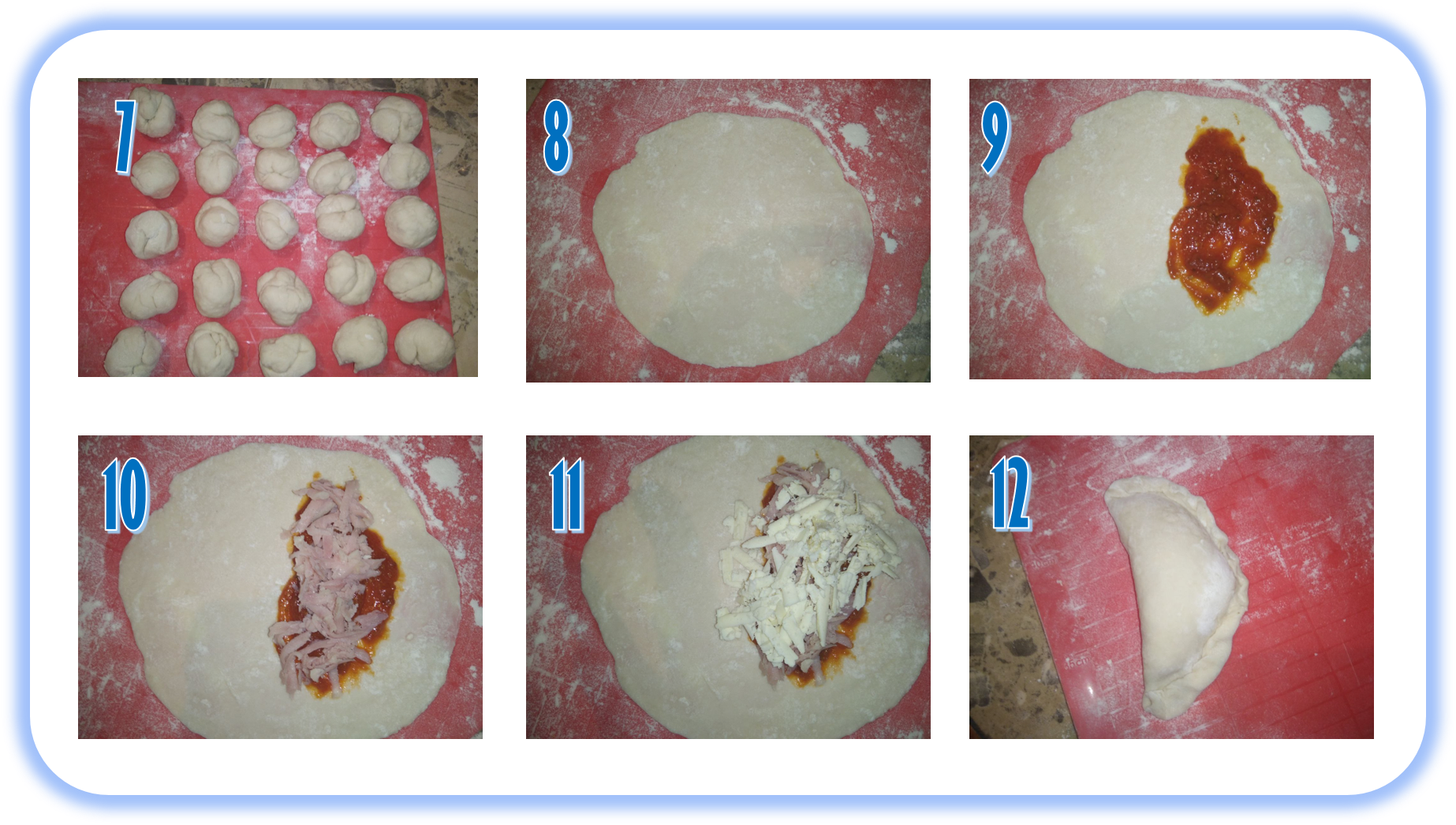 Colocaremos las empanaditas en una placa cubierta por un papel encerado o una manta de silicón y las llevaremos al horno precalentado a 200 °C con el ventilador encendido, durante 15 minutos, como resultado tendremos una masa fina y crocante.
Place the empanaditas on a plate covered with waxed paper or a silicone sheet and bake in a preheated oven at 200 °C with the fan on for 15 minutes, resulting in a thin, crispy dough.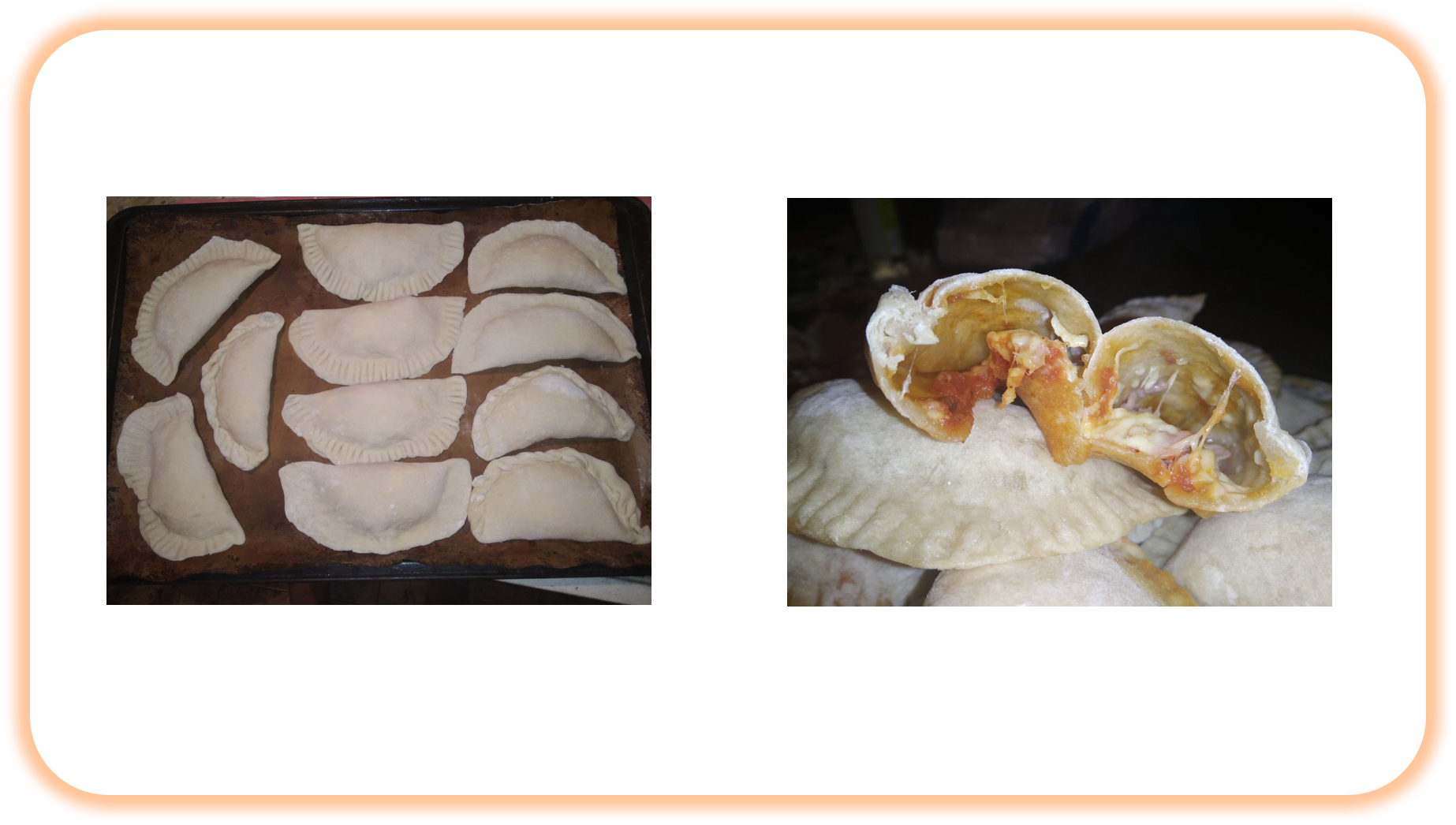 Estas empanaditas son un rico desayuno o incluso pueden servir como bocadillos para una reunión o fiesta, es recomendable comerlas calientes que es cuando se puede apreciar lo crocante de la corteza, pues cuando se enfrían se tornan un poco duras de masticar.
These empanaditas are a delicious breakfast or can even serve as a snack for a meeting or party, it is advisable to eat them hot when you can appreciate the crunchiness of the crust, because when they get cold they become a little hard to chew.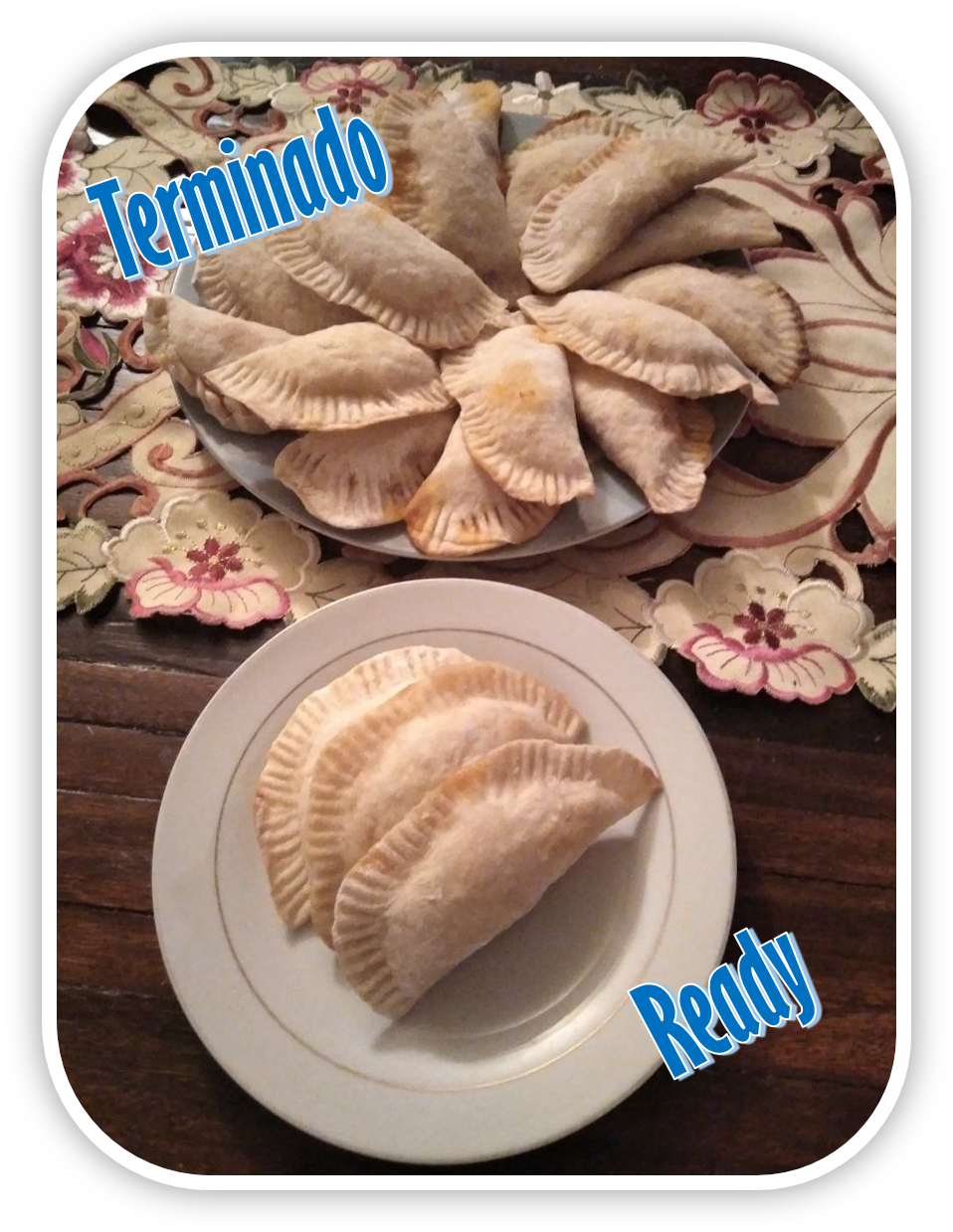 Texto y fotografías de @amart29, Barcelona, Venezuela, agosto de 2022
Todas las fotografías fueron tomadas con un movil Redmi 8A