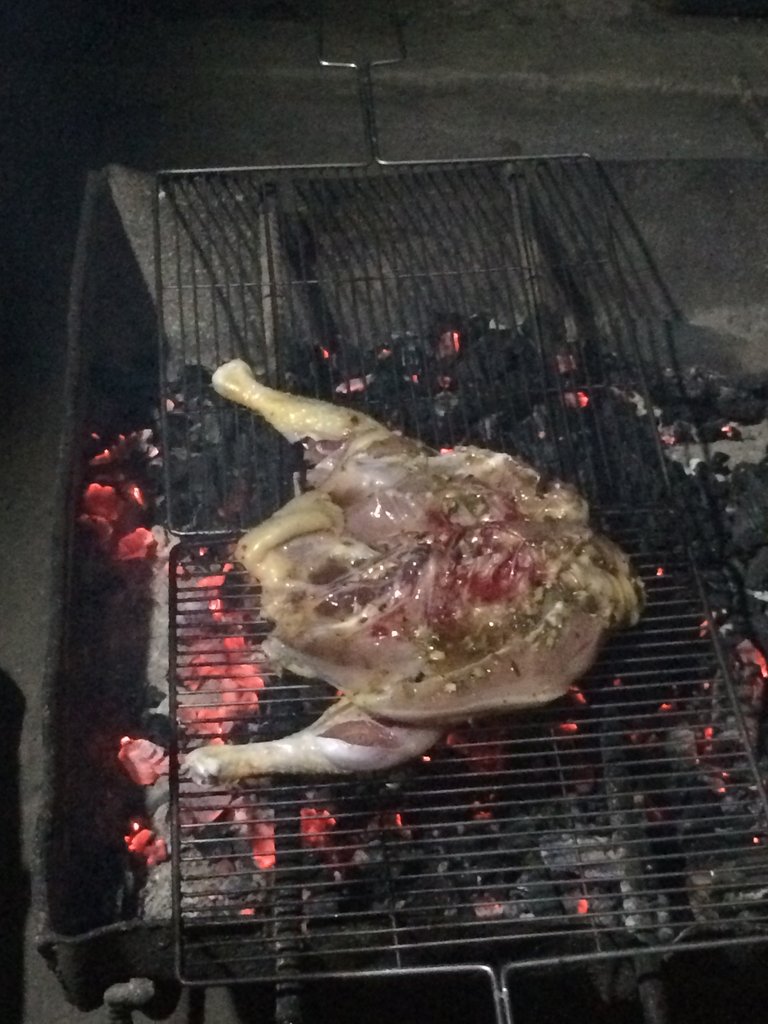 So down the ways a bit you can sit and eat those birds that you just saw...not the same ones but lets just say that these ones are raised for making sure they are eaten. And by eaten they are made to be killed. And by killed, that is the attraction for some here. And that is just what was done.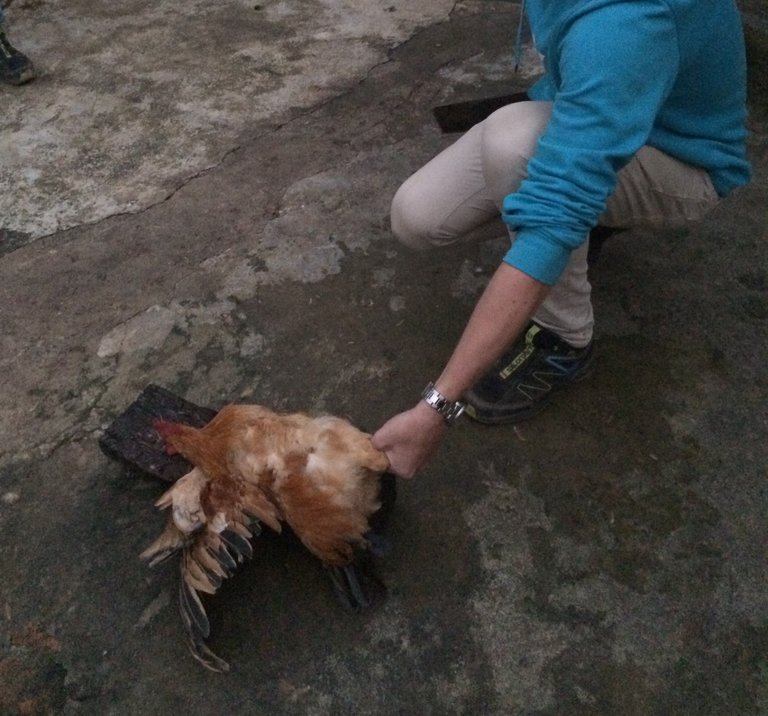 The reality of this makes the food so much more of what it should be. Seen touched taken care of, prepped and de-feathered for that , in a way pays homage to what it takes to eat some meat.
Yes that is a knife in his hand. Yes that is what he sets out to do. yes one clean swipe with the sharp knife is what it takes to make this clean kill right.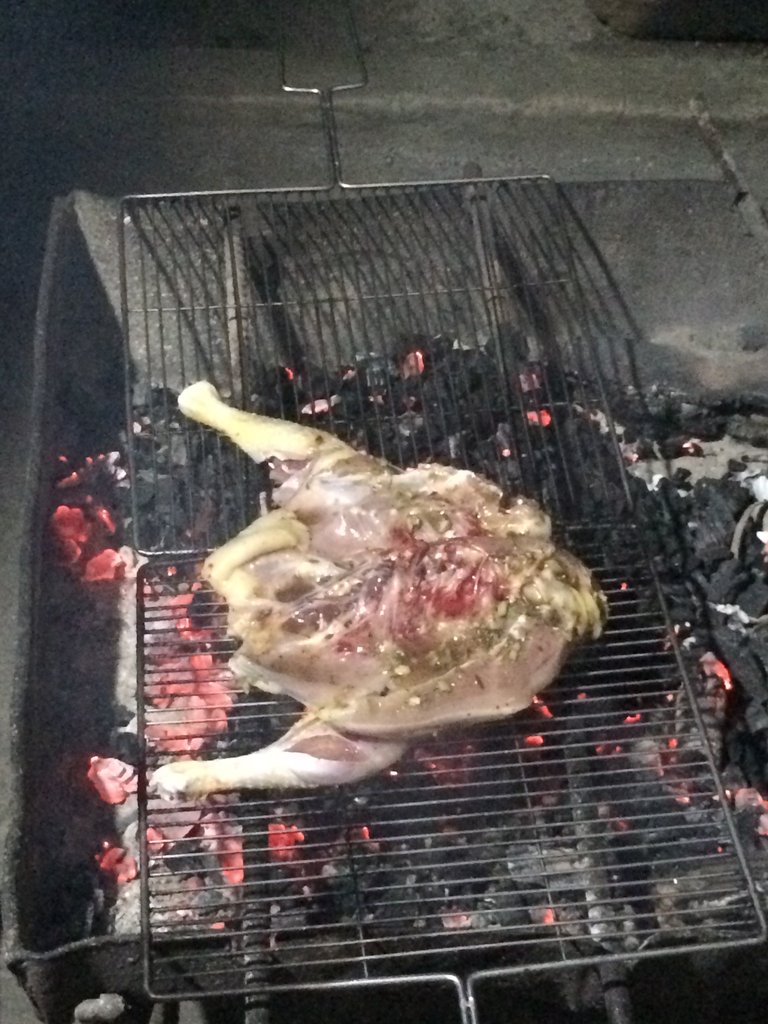 Onto the BBQ for some flame grilled perfection.
The is after the blood was drained and the feather plucked in a hot bowl of water that we all took a turn to do. It was a team effort and decision to go here. Only one bird was decapitated. But many were feed.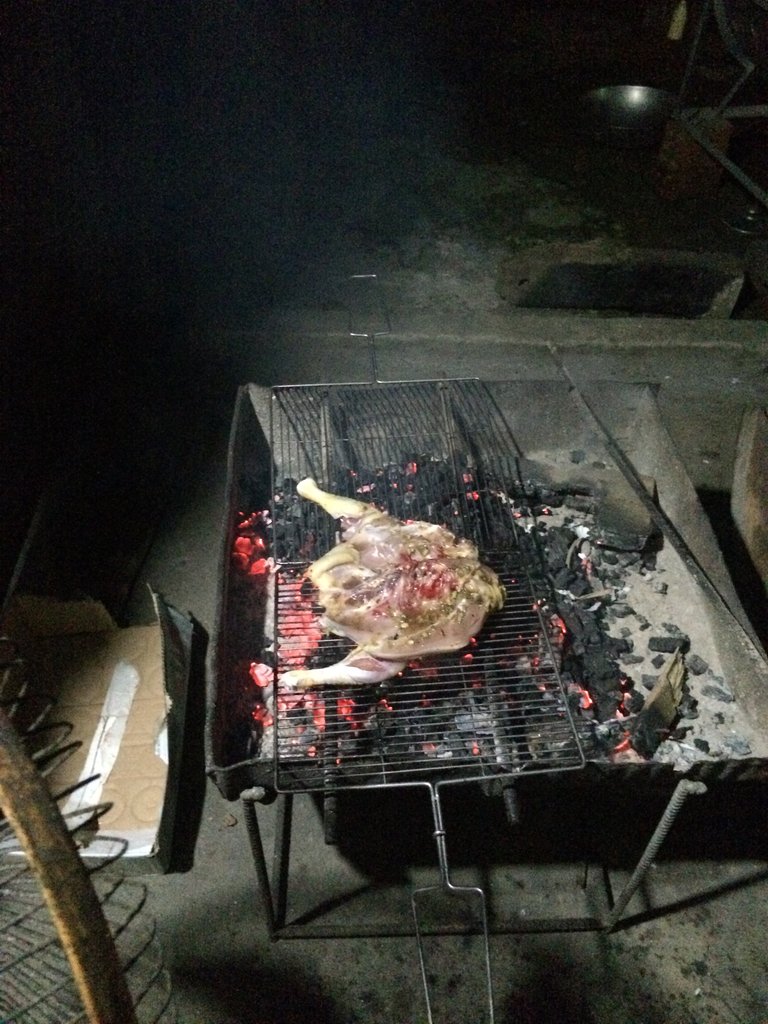 Even though late at night the meal was a delight and the host and home were a pleasant place to be.
Thanks for wandering in Phong Nha to the place where you can cut a chickens head off, if that is your thing, or just go for the pictures and eat a meal that you know you had to do some work for.
Thanks for having a look at the region of Phong Nha, known for the Paradise Cave and so much more to explore.
Check out Pinmapple for my map of places that I have been and will go back to in time.

Thanks for supporting Original content.
[//]:# (!pinmapple 17.586704 lat 106.377530 long d3scr)