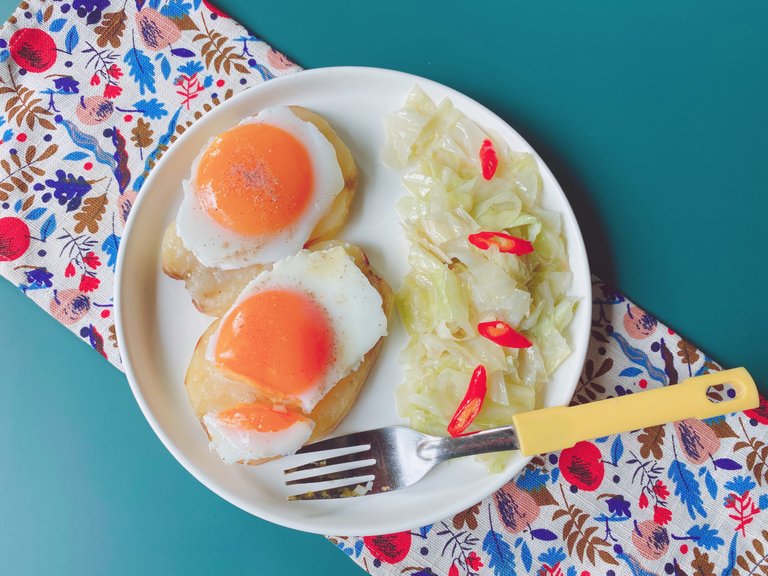 Why does time fly so fast? While my hands are really slow peeling potatoes? LOL. So, I'm always looking for alternatives to cooking multiple meals at once that save time.
Today I only have potatoes, eggs, and cabbage. No matter how much it saves me for my food and my mother, at least I have to make sure there are several types of ingredients to complement each other's nutritional needs.
Then I will share with you cooking hacks to make it easier and or more to produce healthy food. At least less oil but not bad in taste.
Let's get started!
---
Baked Potatoes and Baked Eggs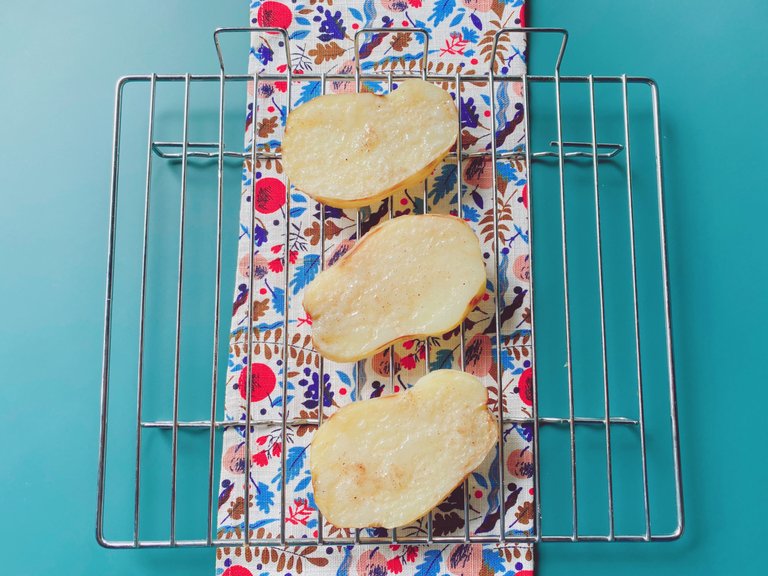 Baked eggs, that's normal. But what about baked eggs?
I came across this method accidentally when I was working in the capital city several years ago. At that time I rented a room that did not allow me to use fire. Only electricity. And there is only an oven, no electric stove. Then without thinking, I made baked eggs. Miraculously with a feeling of confidence without searching the internet for information, baked eggs taste so good.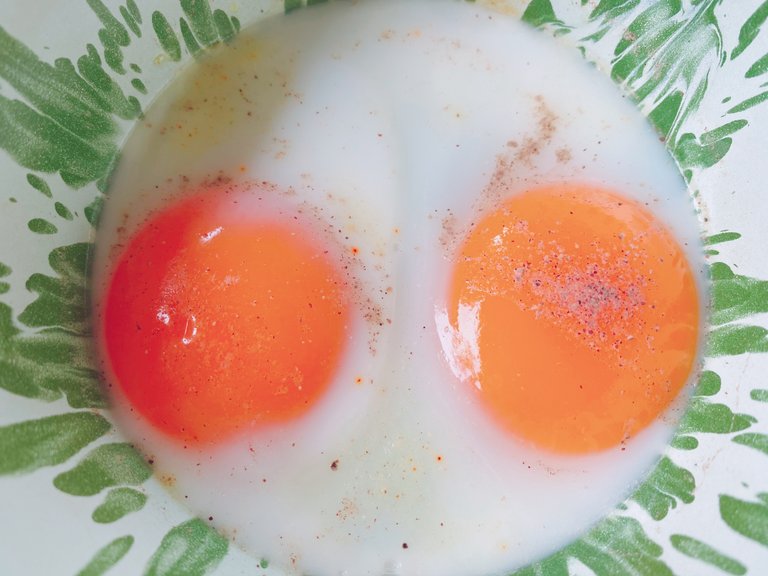 So, this method of baking eggs will also save you time. I can do this for breakfast or dinner.
I'm going to bake the potatoes/sweet potatoes/yams together with the eggs, but in a different rack position in the oven.
I will place the potato slices at the bottom of the oven, while I put the eggs in the top position of the oven.
I bake them for 40 minutes at a temperature of 180 degrees Celsius. Of course, this is adjusted to your taste.
---
---
---
Baked Potatoes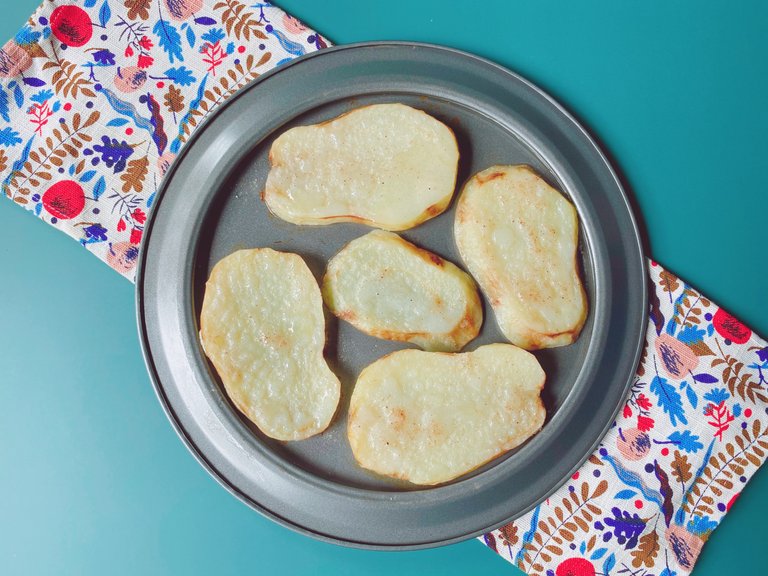 You will often or even have often seen recipes like this on my blog. Potatoes, and sometimes sweet potatoes. But I prefer sweet potatoes or red potatoes. While for white potatoes in general, the taste and texture are not better than red potatoes when baked.
---
How To Cook Baked Potatoes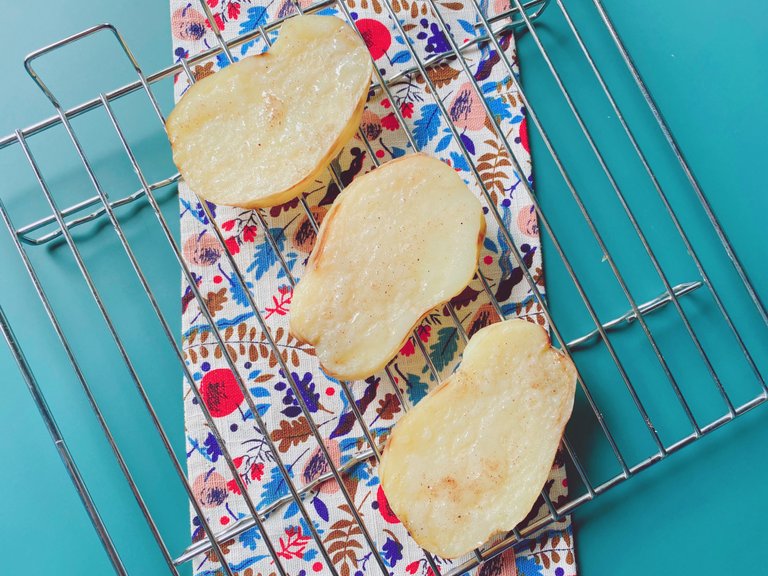 I cut the potato into long strips to resemble chunks of toast. You can cut the potatoes according to your taste. Often you will not find potatoes in big shapes, like me, who sometimes can only get super small potatoes at the grocery shop in my village.
After cutting them up, I soaked them for a while. Sometimes I soak my tuber pieces overnight in the refrigerator for a crunchier texture and to reduce the risk of cancer.
I once wrote about the benefits of soaking potatoes before cooking. You can read it here HERE.
Then, while pre-heating the oven, grease the potatoes with vegetable oil. Then sprinkle with pepper. You can add salt if you wish. Here I am using only pepper.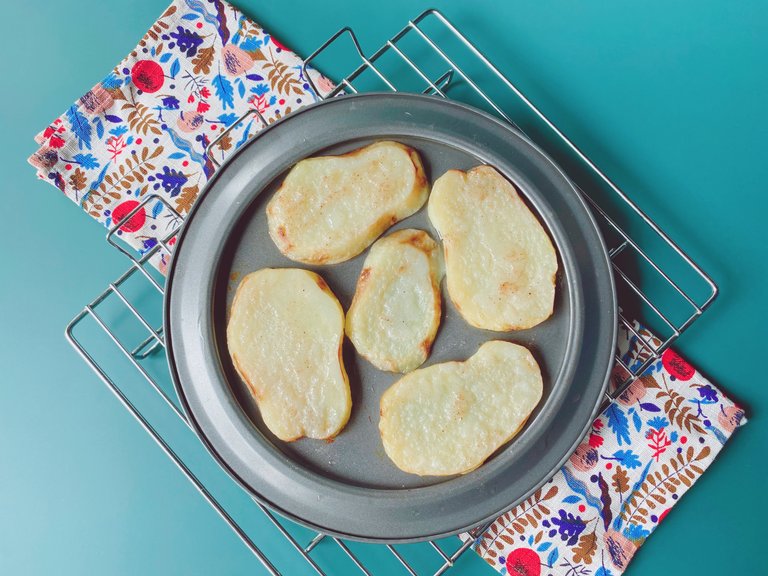 Bake for 40 minutes, or depending on doneness and type of potato. Sometimes several types of potatoes take up to 60 minutes to get a soft-baked potato. Don't forget to turn the potato slices halfway through the baking time.
Serve warm with eggs and other vegetables.
While waiting for the potatoes and cooked eggs to bake, I stir-fry the cabbages.
---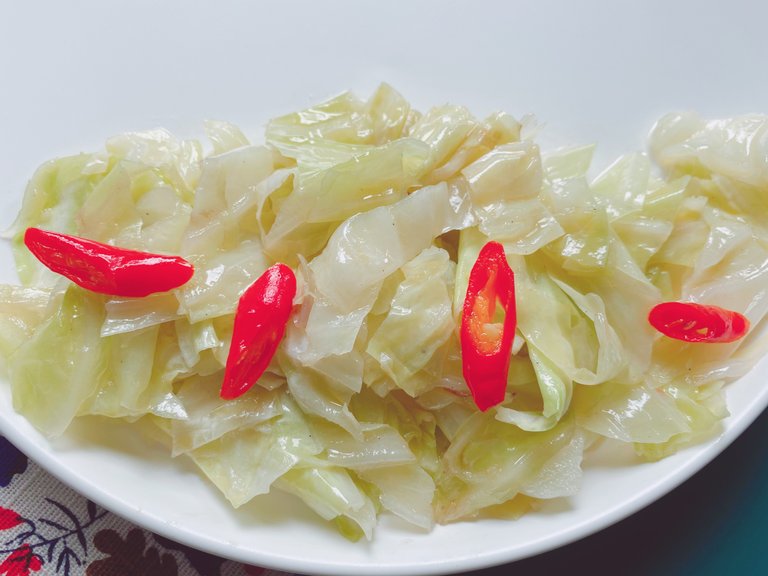 Stir-fried cabbages
---
---
---
How To Bake Eggs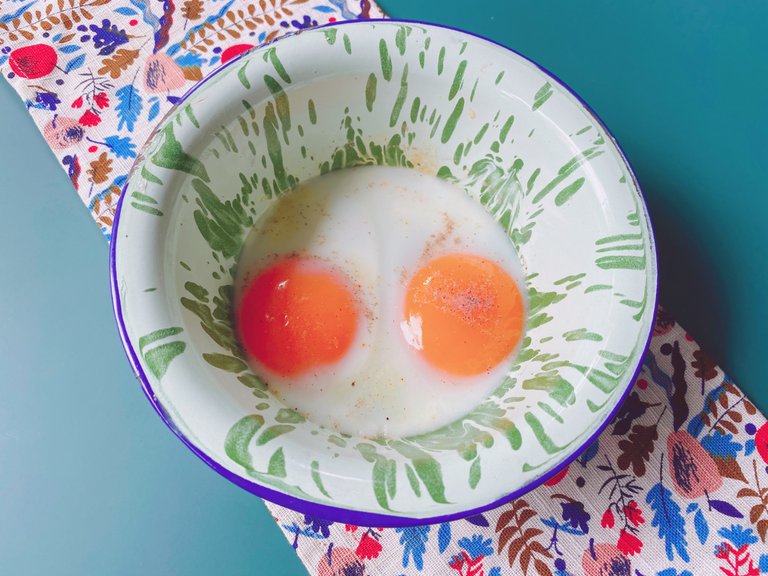 The result of baked eggs
No need to be confused and no need for pro skills. Simply place the eggs in an oven-friendly container, then sprinkle with pepper and a little salt.
Bake together with the potatoes.
---
Egg Texture
The texture of my egg is perfectly cooked. From the outside, it looks soft and has a nice texture.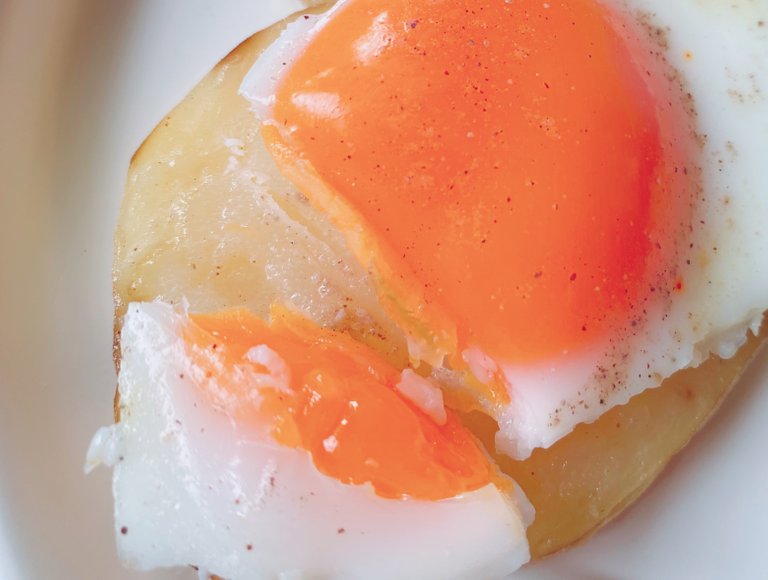 When split, the yolk is fully cooked and does not melt. This is suitable for people who do not like egg yolks that are not fully cooked.
You can check baked eggs in about 20-30 minutes if you want the egg yolk to be less ripe.
It's pretty, right?
---
---
---
Serving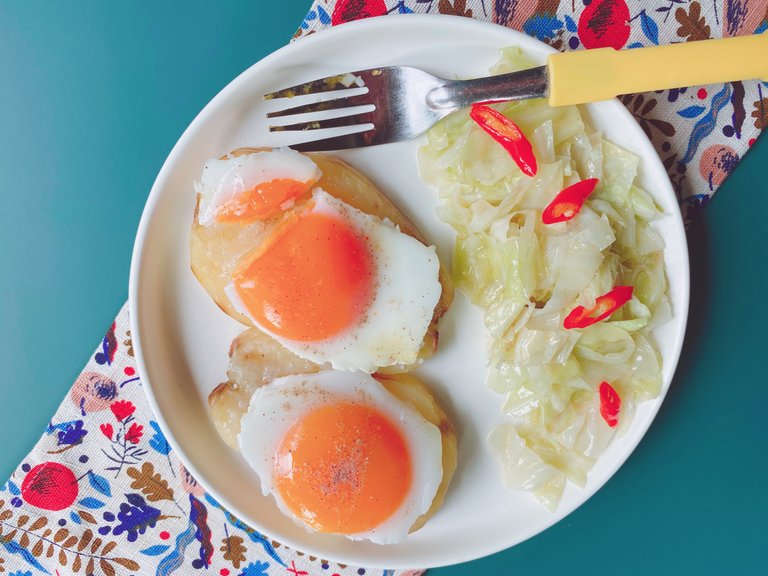 For photography purposes, I put the cabbage stir fry first on the plate.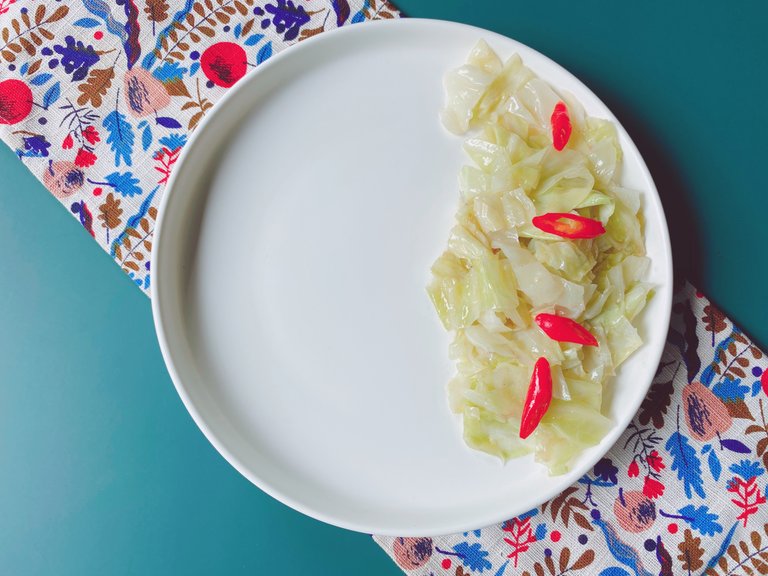 Then, I arranged the potatoes and eggs. I always serve these ingredients as a toast setting.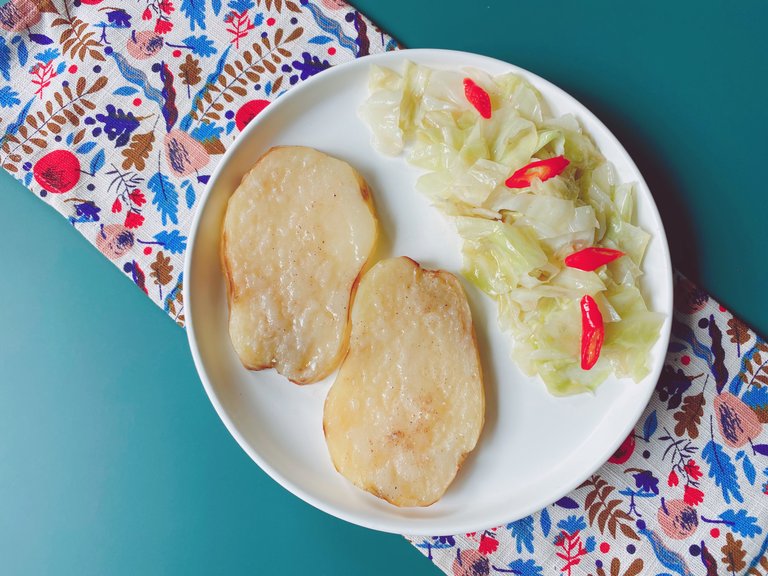 ---
---
---
I split the two eggs that were baked together in the container. The texture remains beautiful and does not break.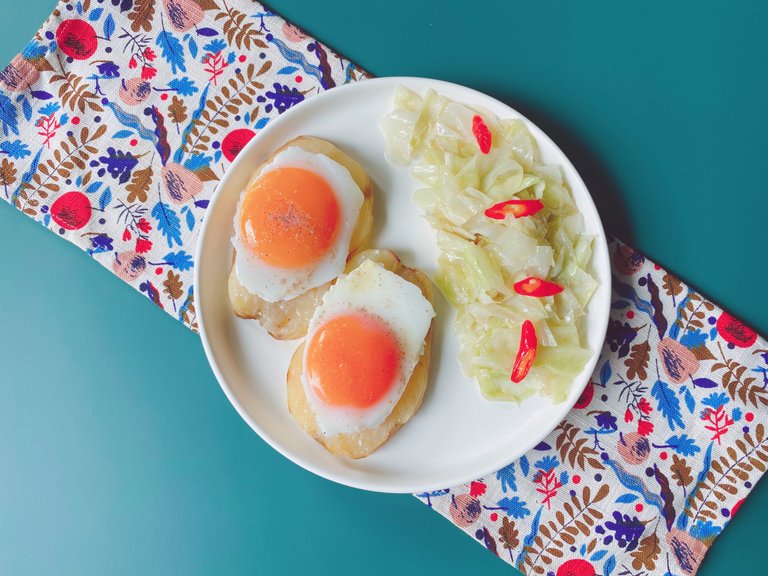 Then place the egg slices on top of the baked potato chunks.
Add our favorite vegetables as a compliment.
Tada! Ready to be served!
---
---
---
What do you think about my cooking method today? Have you ever seen a cooking method like this?
If you find my recipe worth checking out, don't forget to bookmark and reblog my post.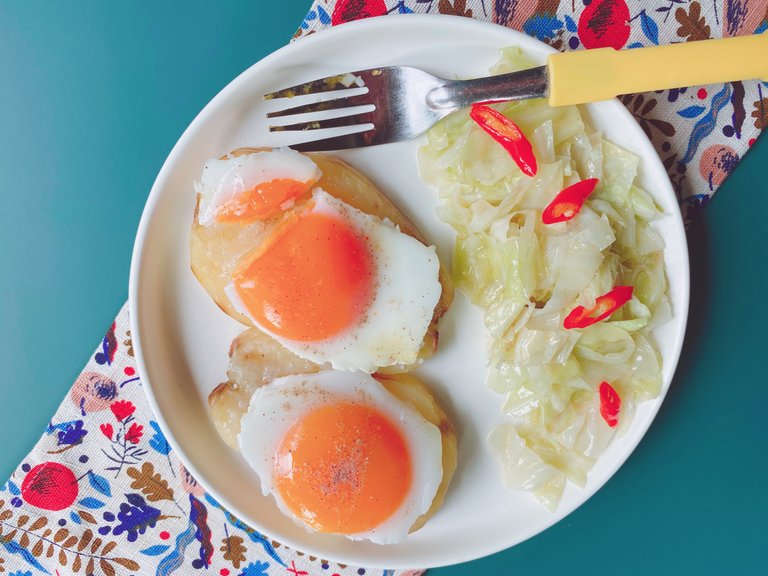 Happy yummy day!
---
---
---
---
---
---
Regards,
Anggrek Lestari.
---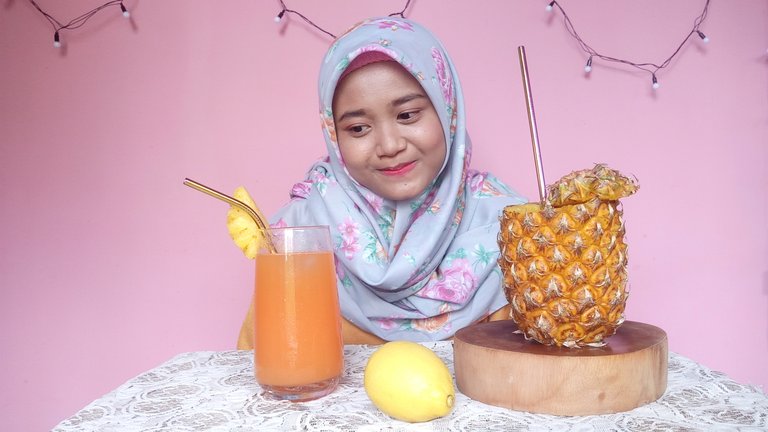 If you like my food content and want to support me at the next level, you can send me BTC or ETH or even HIVE/HBD. Thank you so much!
BTC Address: 1JkuWUJvK6bjkm6D3ZhtEdpaeSQUn7YLuU
ETH Address: 0x42bb580e4660daa7f578c2741027abc6f062ef46