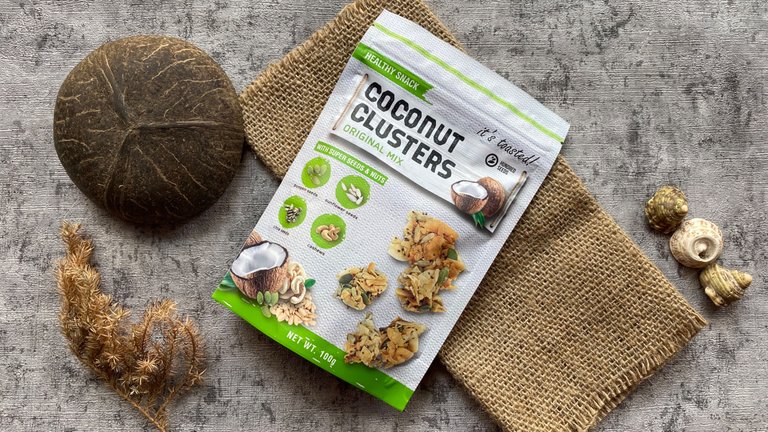 Have you ever tried Coconut Clusters snacks? This is the first time I have seen this product when I was looking for gluten-free products at a grocery store.
Coconut Clusters is a coconut snack with a mixture of crunchy seeds. It is perfect as a topping for smoothies, yogurt, or even salads.
---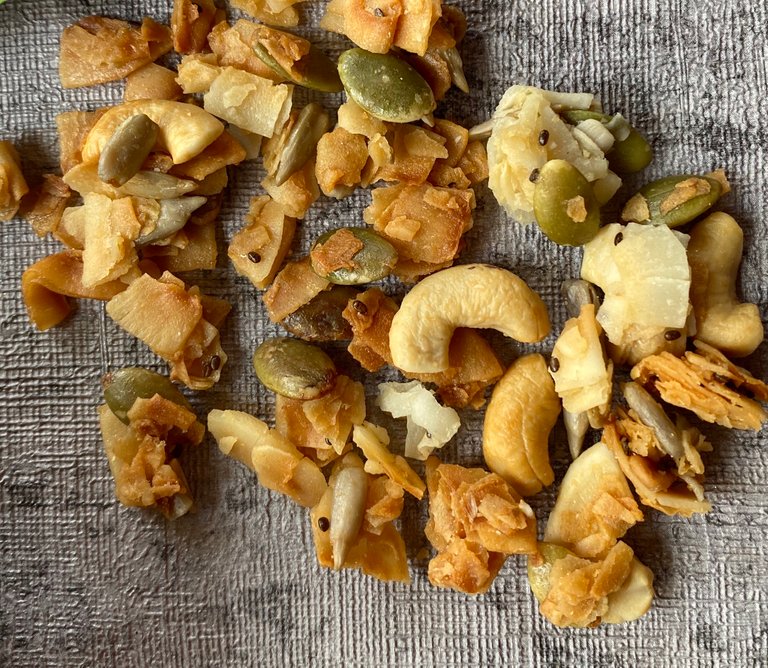 Apart from the toppings, of course, we can just enjoy them as healthy snacks. It is somewhat similar in texture to granola and muesli.
---
---
---
---
GOOD FRAGRANCE!
Nothing beats the delicious aroma of coconut. It's like heaven spilled on your breakfast bowl for sure!
Suitable for morning enthusiasm, or for busy moments to temporarily soothe the stomach.
I love the smell of these products that will keep me from remembering them!
---
---
---
THE INGREDIENTS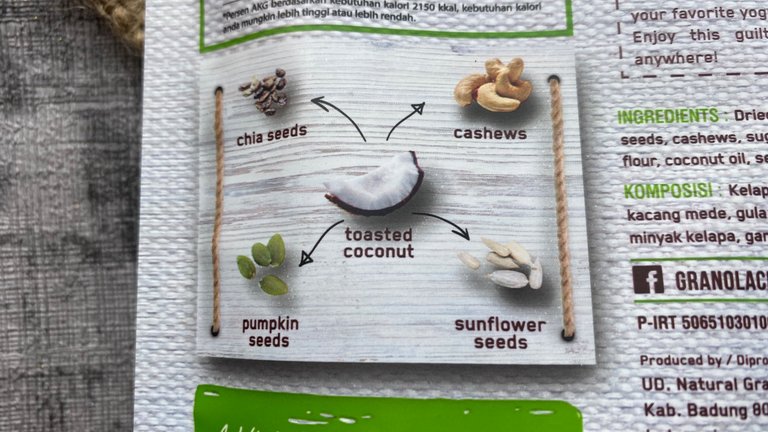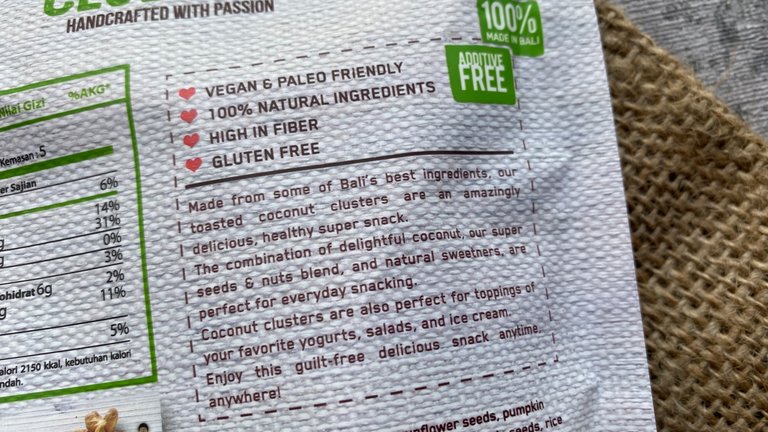 The Coconut Clusters product that I bought is claimed to be vegan ingredients from Bali. Containing high fiber, Coconut Clusters are made from several blends:
toasted coconut
chia seeds
pumpkin seeds
sunflowers seeds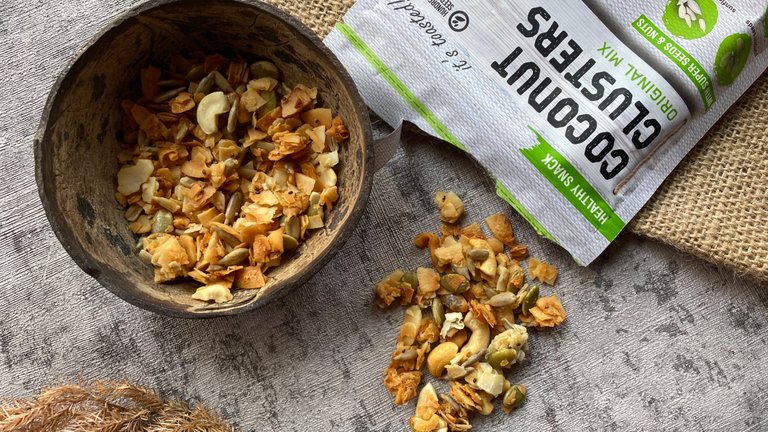 Another good thing is of course gluten-free! I was happy to find this product. I bought it for IDR 26K.
---
---
---
GOOD FOR PLATING
I have also used Coconut Clusters as a plating dessert.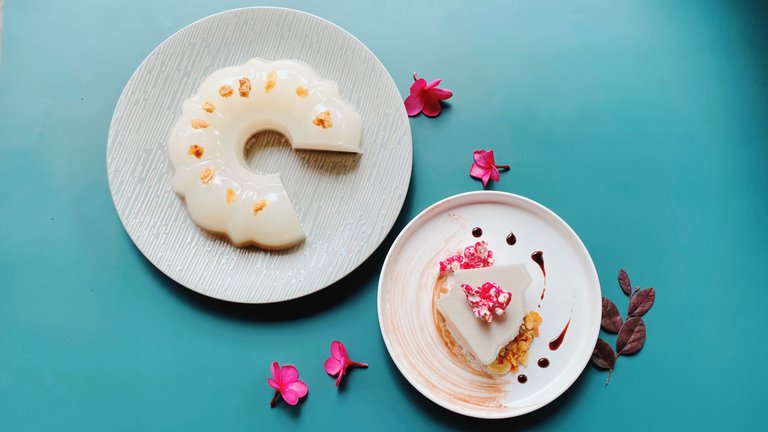 Coconut Milk Jelly [A Quick Recipe and Food Photography]
It looks to add detail and beauty to the dessert decoration. It will add flavor to the dessert as well, but the thing to note is that the dessert ingredients have to match the coconut clusters.
What do you think about my dessert?
---
---
---
Have you ever tried this product?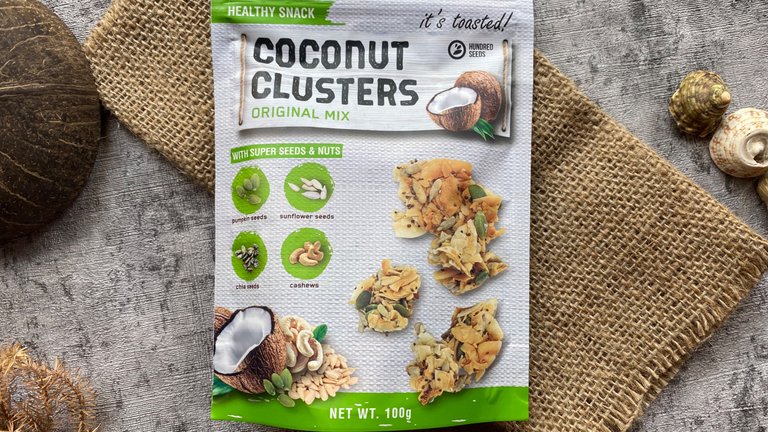 ---
---
---
Thank you for reading my food blog and reblog if you want my blog this time worthy of reading by others.
All pictures were taken with iPhone 11.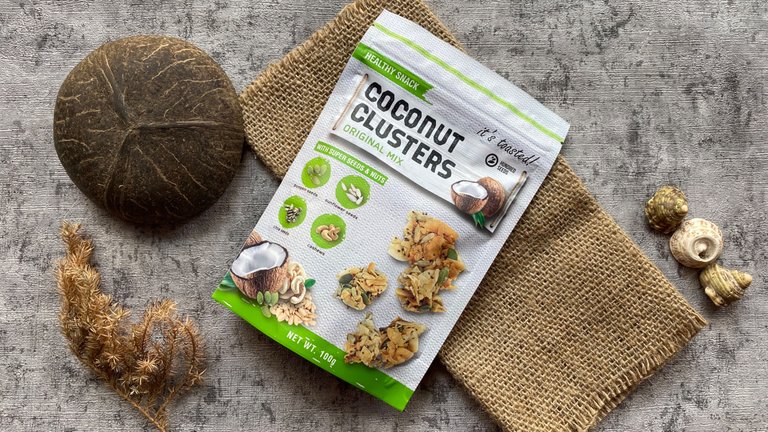 ---
---
---
Best Regards,
Anggrek Lestari

---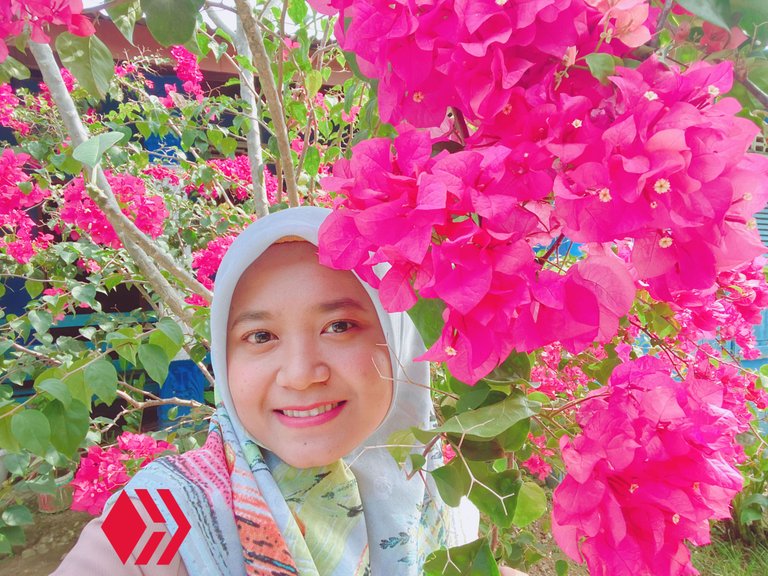 Who is Anggrek Lestari?
Anggrek Lestari is an Indonesian fiction writer who has published two major books. Now She is a full-time content creator. She has a goal to share food content that makes others happy and can get inspiration for foods that are easy to make and contain elements of health.
Make sure you follow her blog as well for some interesting discussions about life other than food.
If you need a copywriter for your projects, Anggrek Lestari will be ready to help you.
Contact Person: authoranggreklestari@gmail.com
Discord: anggreklestari#3009