---
---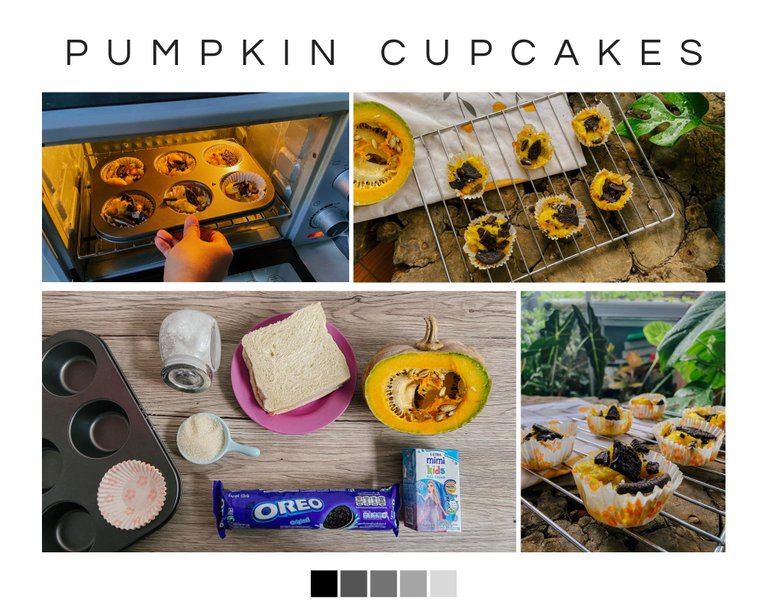 Hello everyone and foodies community,
Best regards to all of us,
This is the month of Halloween, finding various forms of ghosts and other horrible things along the streets, malls and public spaces to celebrate Halloween, the ambiance is very much felt. One of the things that are most familiar with Halloween is pumpkin, we will find the pumpkin in every house that celebrates Halloween, a very scary food!
One of these tubers is something that cannot be missed during October, so pumpkin is so charismatic. This yellow pumpkin is indeed widely sold in October, it will not be difficult to find it in any market. Even though in October pumpkin is very scary, but if it is processed into food, pumpkin is a delicious food, soft, has a sweet and warm taste, that is the true taste of pumpkin.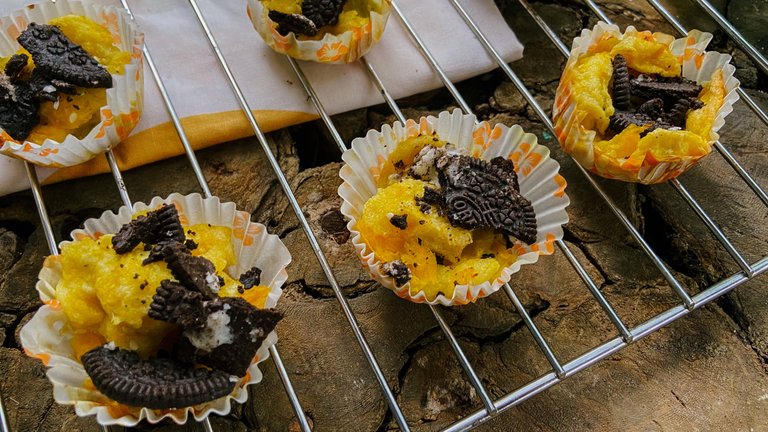 Challenged with the @qurator theme in this week's Hive Top Chef, pumpkin in October, I gave my all in cooking. This time I will process the pumpkin with a special taste, turning the pumpkin into a simple cupcake that can be cooked without being difficult and failing. Here's the Pumpkin Cupcake For Halloween recipe. Check this recipe!
---
Pumpkin Cupcake Bread Recipe
The Recipe
---
Before starting, it would be nice to prepare some tools and ingredients in cooking pumpkin cupcake bread, as below:
Ingredients:
1 piece of pumpkin, I use 200 gr pumpkin after peeling the skin.
3 pcs bread (can use the edge of the bread)
5 pcs oreos
1 pc egg
Vanilla extract
Roasted sesame
200 ml of liquid milk (can use other plant-based ingredients as liquid)
100 gr sugar
Pinch of salt
Paper cupcakes
Tray cupcakes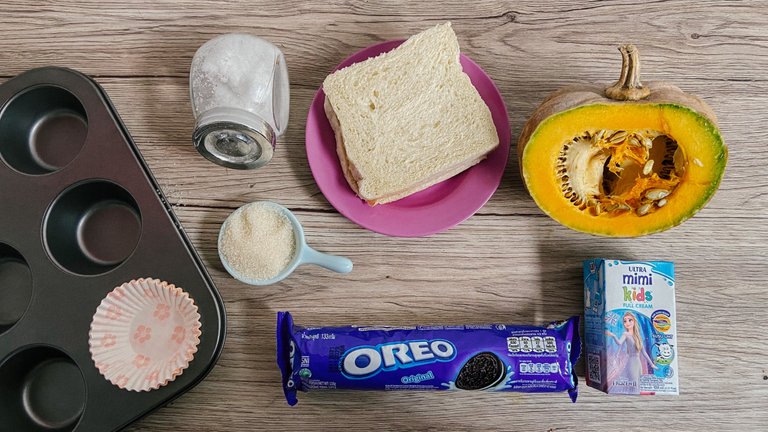 How to make pumpkin bread:
How to make pumpkin bread is so easy, you just have to follow the steps below.
Peel the pumpkin and boil the pumpkin in boiling water for 10 to 15 minutes, making sure the pumpkin has a soft texture.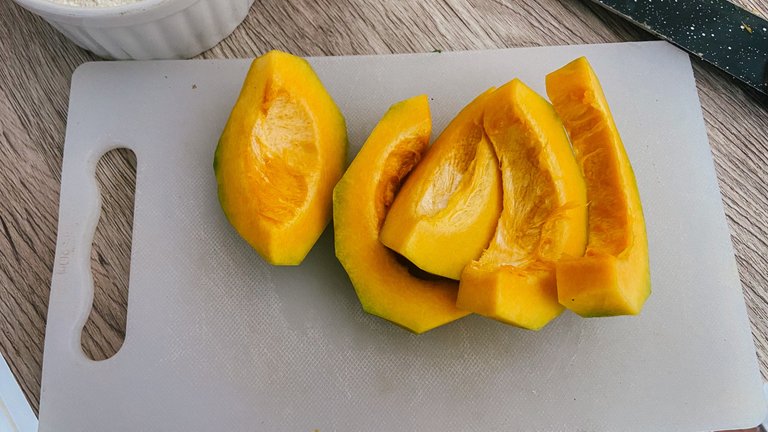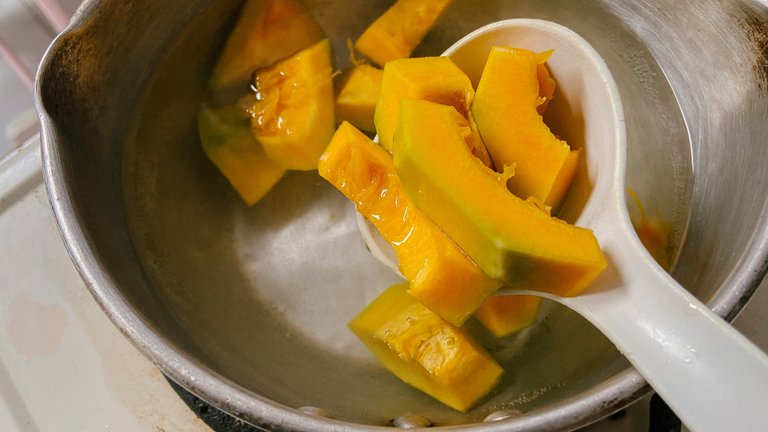 Tear the bread sheet by sheet that will be used, then put it in a bowl.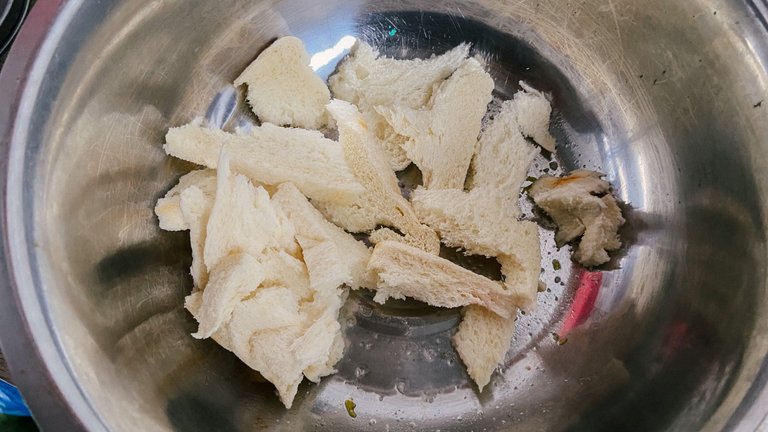 Beat 1 egg first then put it in a bowl with bread.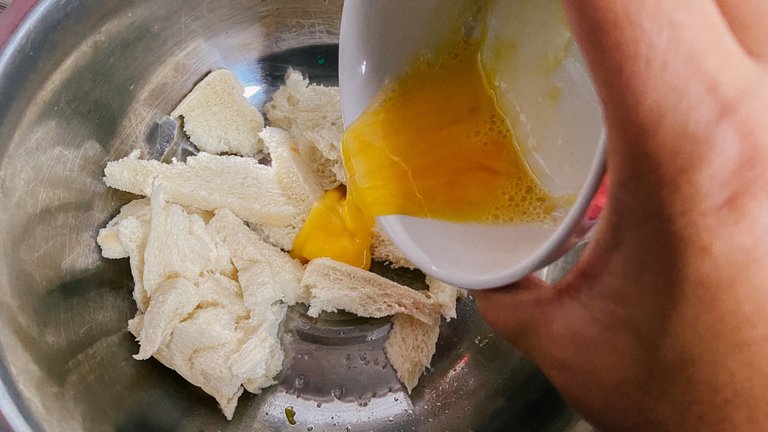 Enter the liquid milk, salt, sugar, sesame, vanilla extract and pumpkin, stir until well blended.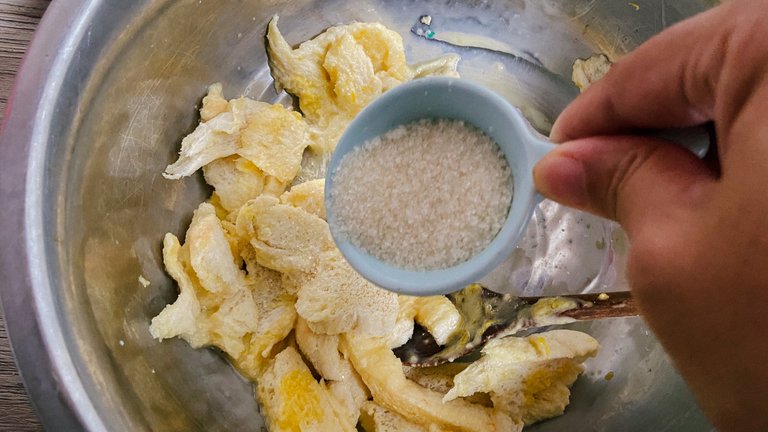 Crush the Oreos to make pumpkin bread topping, you can use chocolate, strawberries or other toppings.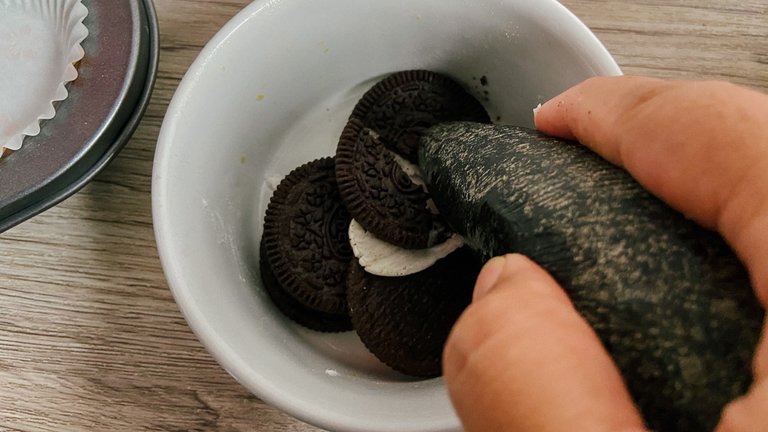 Put the cupcakes paper into the tray, then slowly put the dough into the cupcakes paper, put the oreo crumb topping on the top of the cake.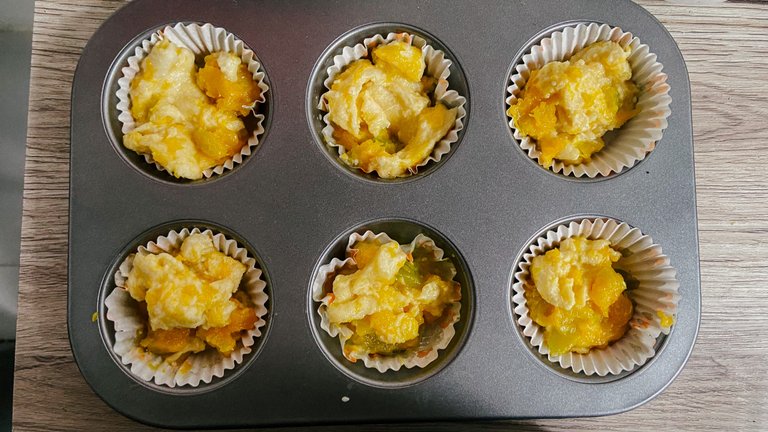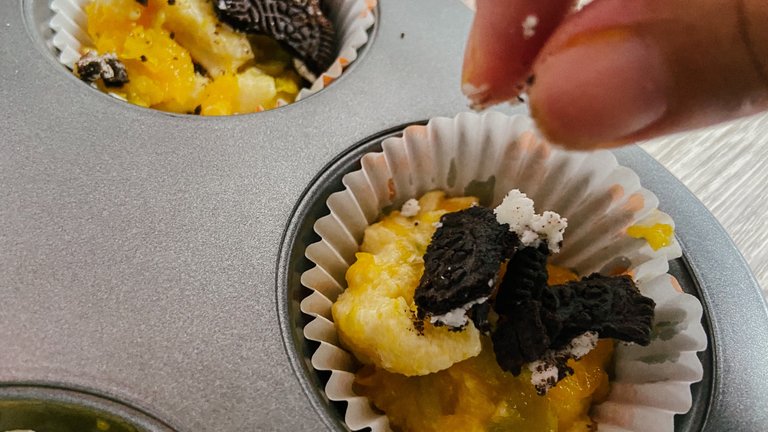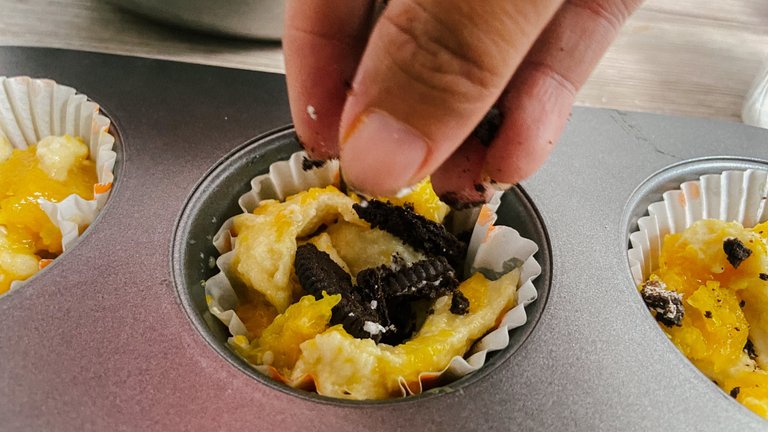 Preheat the oven for 15 minutes with a temperature of 180 degrees Celsius, then put the pumpkin cupcakes mixture into the oven. Bake for 15-20 minutes.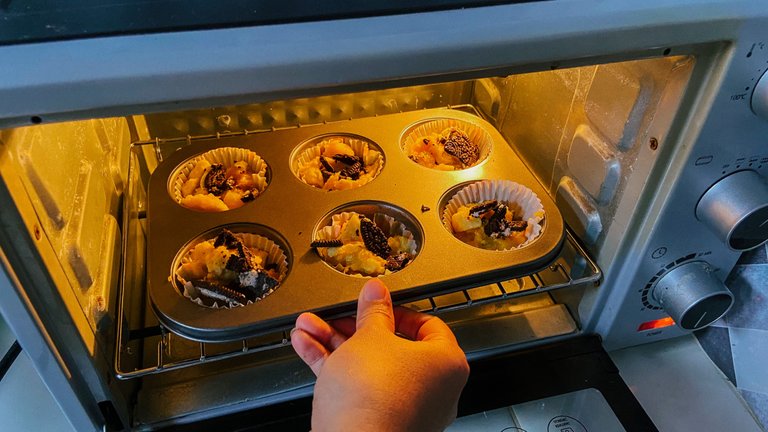 Pumpkin bread is ready to be served and served as a snack with your family!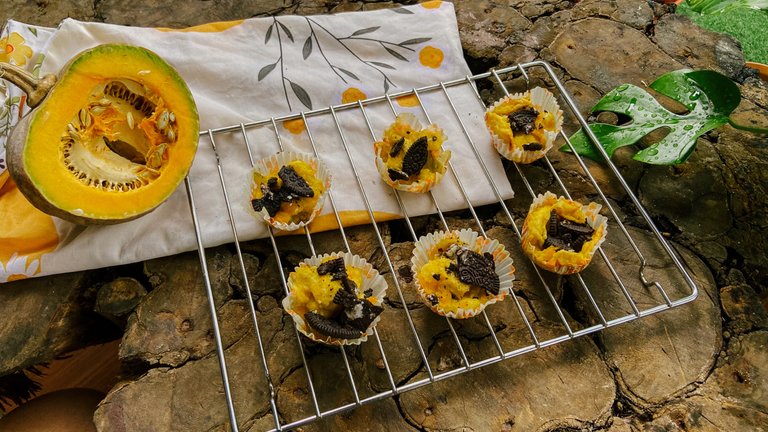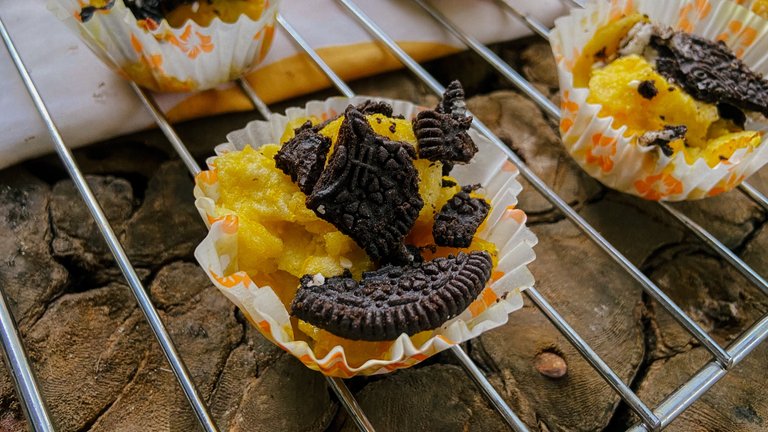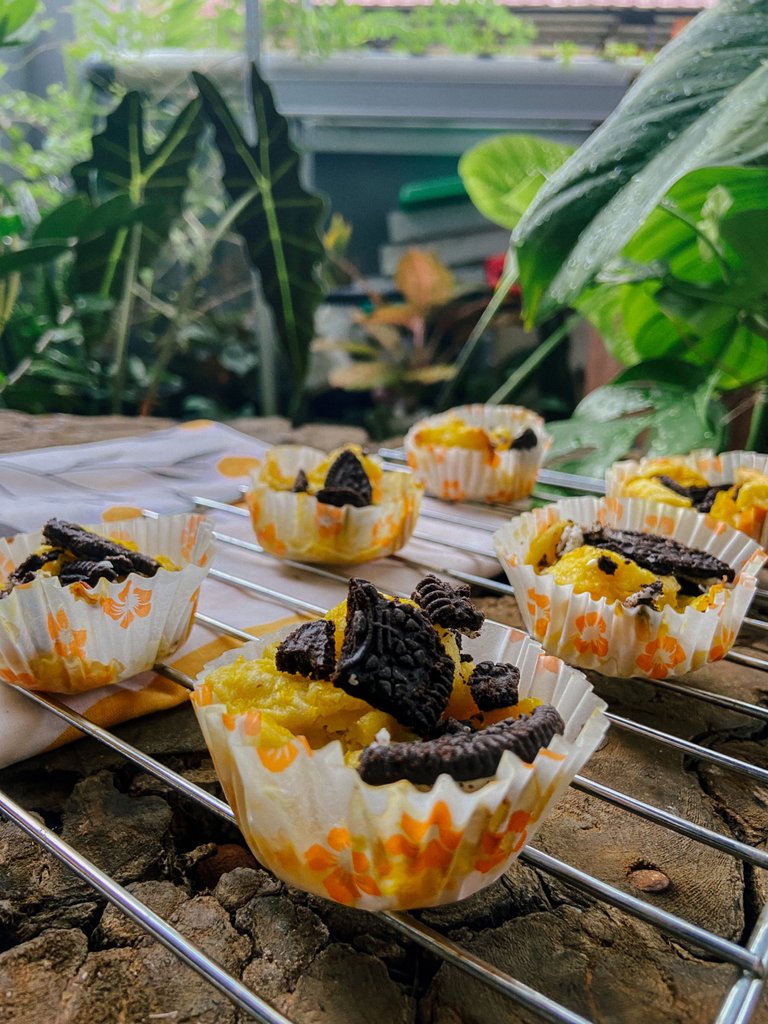 ---
See you the next time hive friends!
---
---
Editing by Lightroom and VN iphone 11
---
---
---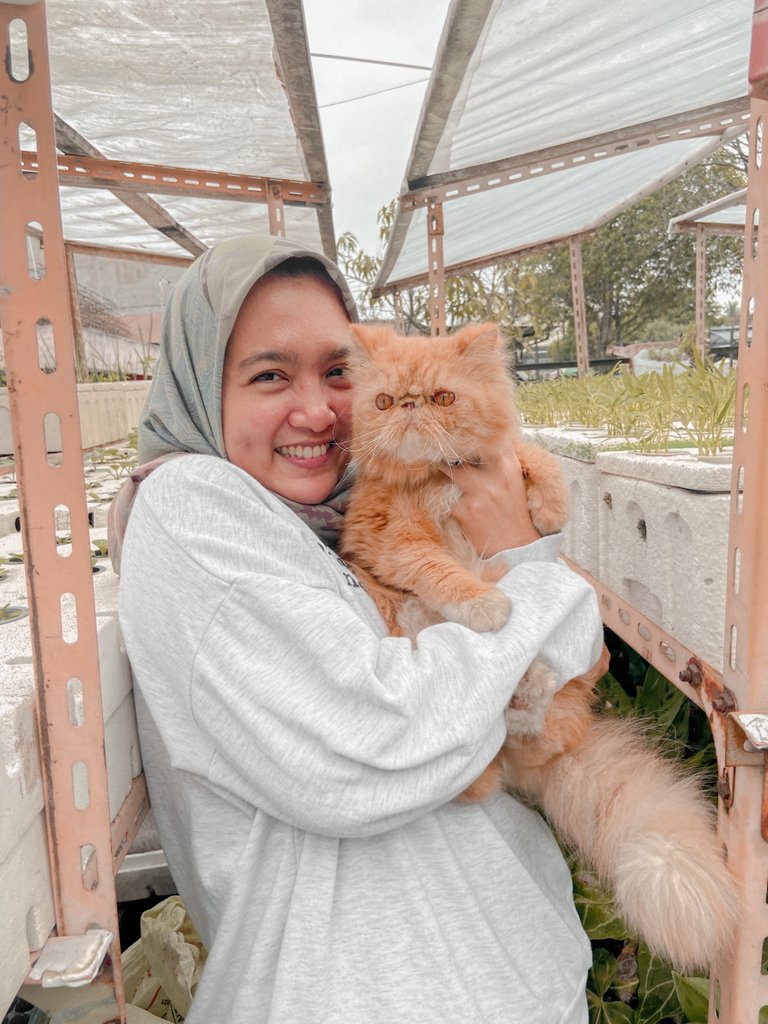 About Author
Annyeong yorobun! Welcome to wita's corner. Author is a full time housewife who loves to eat while writing. Enthusiasm to gardening and cooking. Like the exploration of new things and have many dream is unlimited. Always vote and give suggestions to advance this author.
If you like his content, don't forget to support me and leave a comment below. Make sure to keep read and watch my content. Thankyou so much :)