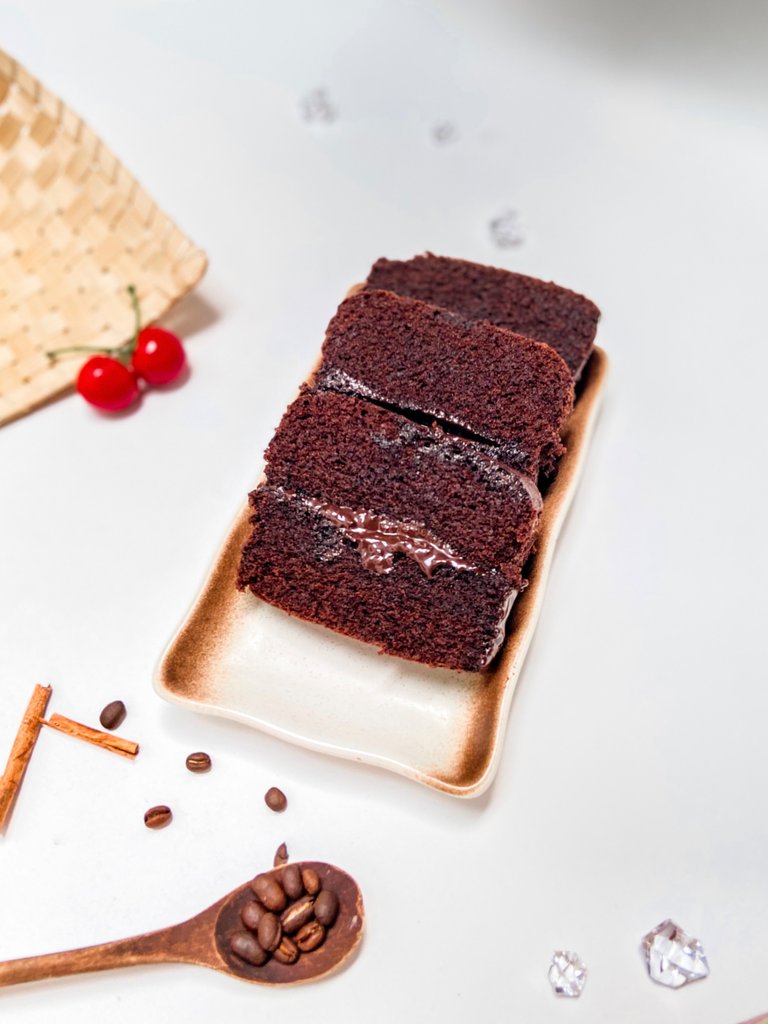 ---
---
Who doesn't love chocolate? This densely colored food ingredient is in demand by many people and all walks of life. Chocolate is a food ingredient that is usually enjoyed because of its sweet and slightly bitter taste, its texture that can change from solid to liquid, making chocolate can be used as a variety of foods.
I love chocolate in any form, made into hot or cold drinks, into cakes or cookies, or used as toppings for cereals and breads, all of which will be delicious if added chocolate. Although dark in color, chocolate comes into something very tasty and nutritious.
Chocolate is basically a processed from the fruit of the chocolate tree, the fruit has seeds that will be dried in the sun to be dried and processed to become the chocolate that we usually eat, the types of chocolate are also very diverse such as Belgian chocolate, dark chocolate, white chocolate and various other types of chocolate.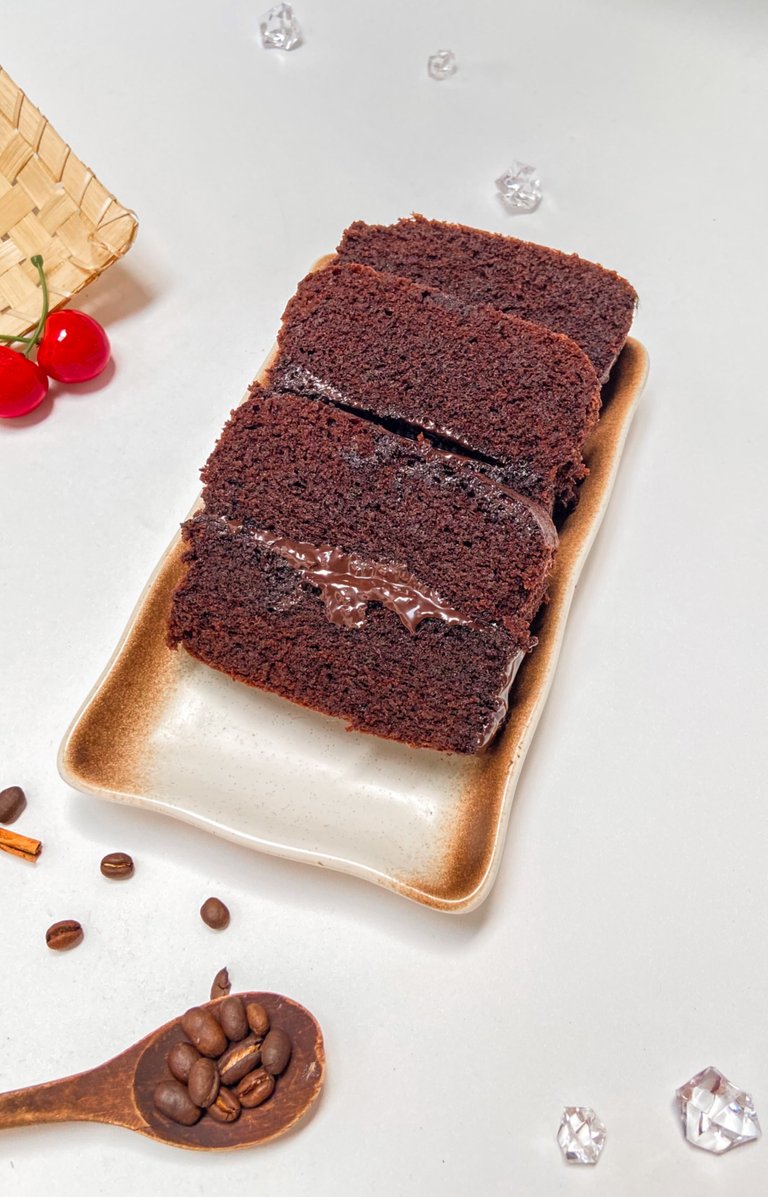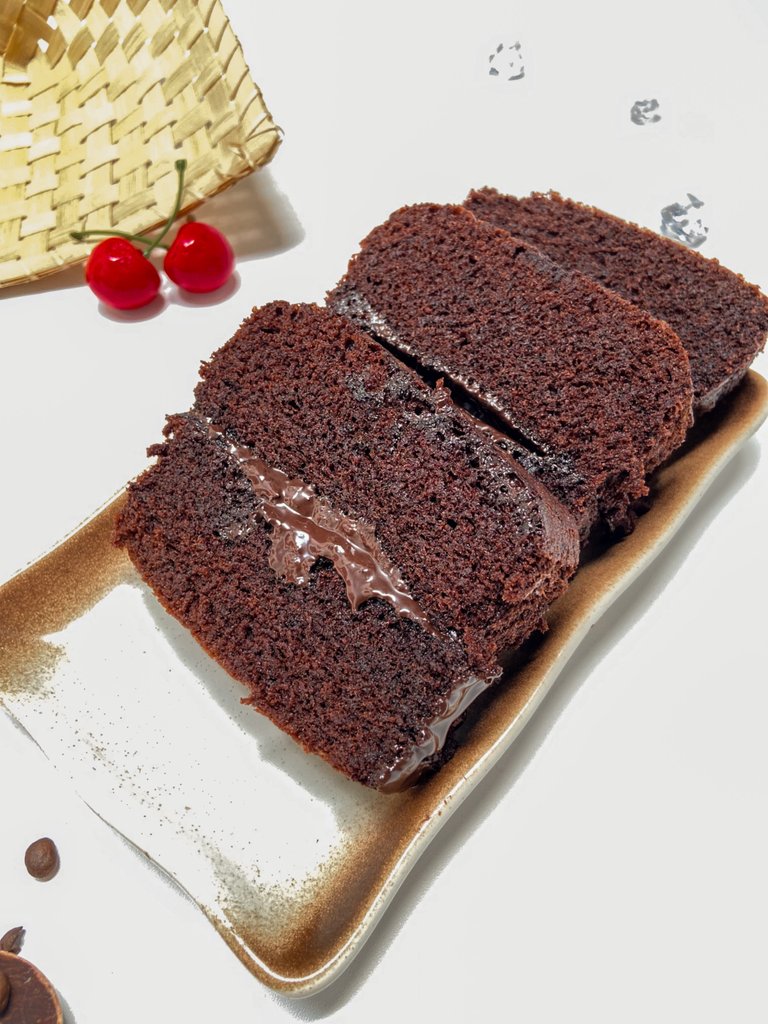 One of the chocolate preparations that I like when made into a brownie cake. There are many types of brownie cake, but the one I like the most is the steamed brownie cake. I like it because the steamed brownie cake is very soft and doesn't drag on the tongue, unlike the baked brownie cake.
I remember the first time I liked brownies, at that time my uncle brought a very famous brownie cake from Bandung, his name was Brownie Amanda. That's when I started to fall in love with the food, until now Amanda's brownie cake is the only cake I like, nothing can replace it.
My house is very far from Amanda's Brownie Shop, it makes me like to make brownies at home to treat the feeling of homesickness, I practice as often as possible to get the right and soft taste like the real Amanda brownie. Practice led me to finally get the right recipe so I made it often and gave some of the brownies I made to send to my mother-in-law, relatives and close friends. They really liked my brownie.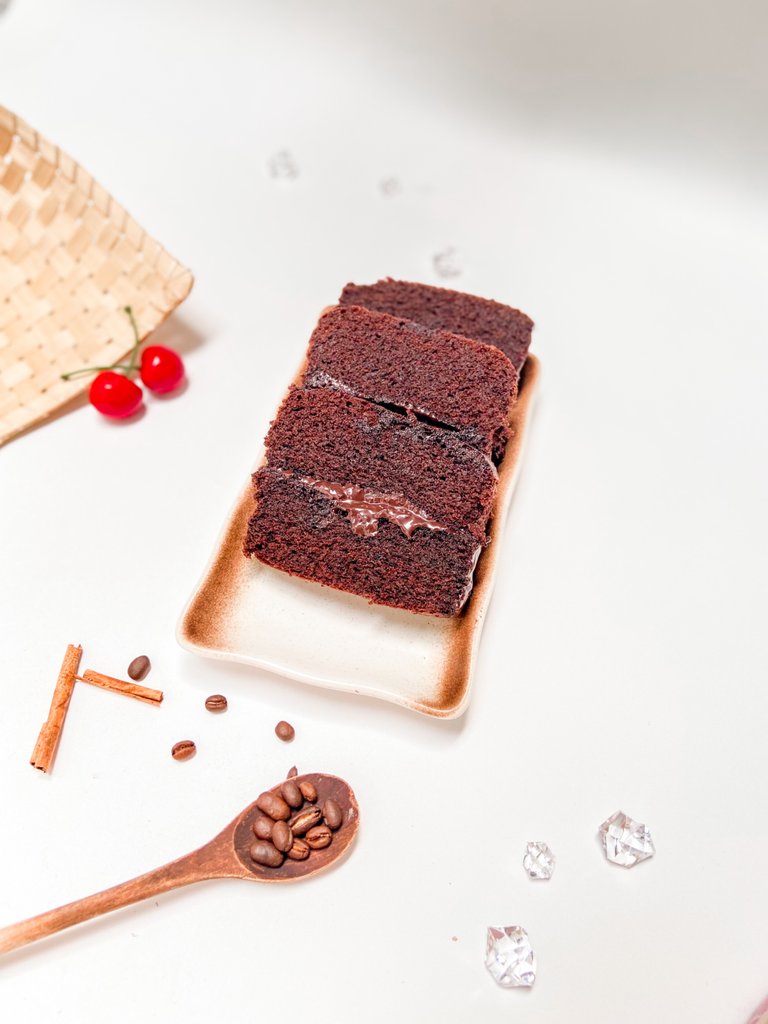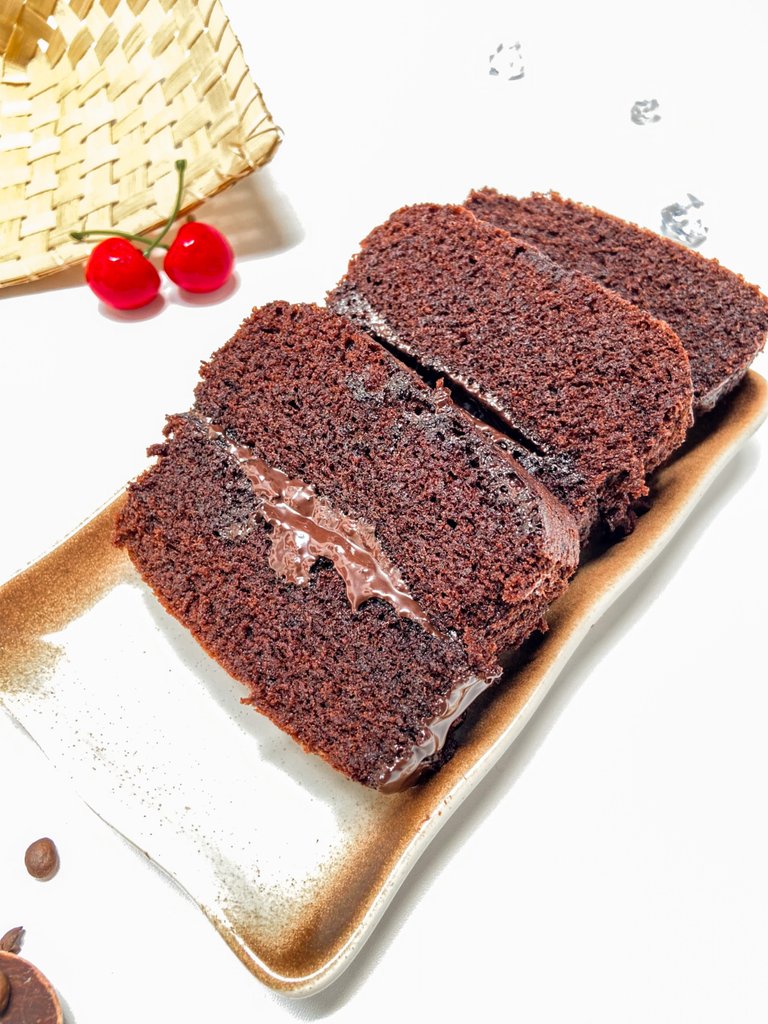 Therefore, I will also share my steamed brownie recipe with all Hivers! So that you can make it at home and share with friends and family. This recipe is also very simple, but requires a trick, for that you have to make it according to the steps I wrote, Hivers!
So, here we go..
---
---
Steamed Brownie Cake Recipe
---
---
This recipe is equipped with the ingredients used, this is a recipe for 1 brownie pan that can be enjoyed for 5 servings.
Ingredients:
85 grams of medium protein flour
4 eggs
120 gr butter
150 gr compound chocolate
30 gr cocoa powder
1 stp SP
1 tsp baking powder
100 gr sugar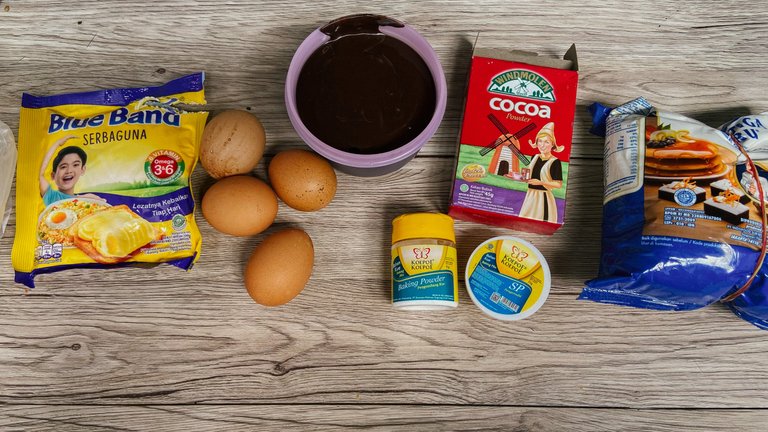 ---
How to make steamed brownie cake:
Melt the compound chocolate in the following way: heat water on a wokpan, use a glass bowl and place it on a wokpan containing boiled water, the chocolate will melt completely. For two chocolates, half will be used as a topping and as the main ingredient of chocolate in brownies.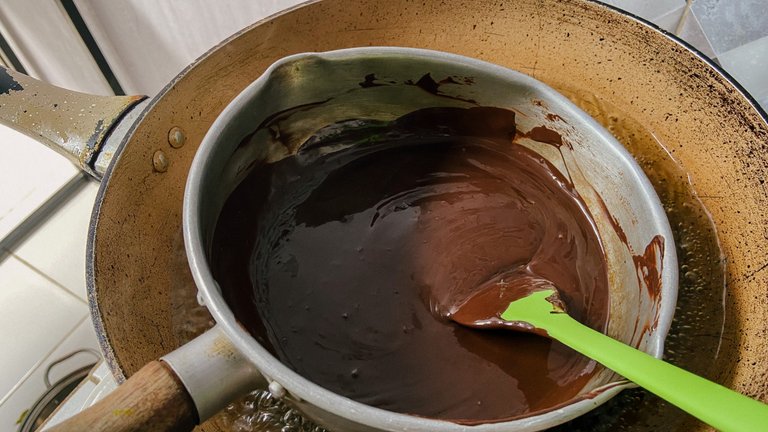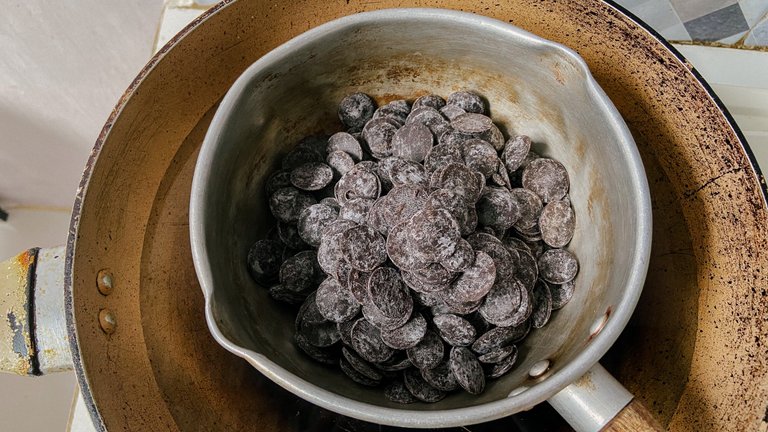 ---
75 grams of melted chocolate added with 120 grams of butter, do it until the butter melts completely and wait until it cools down.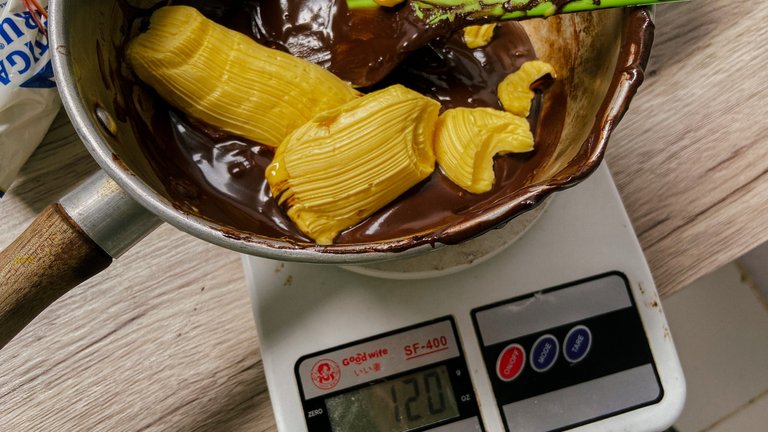 ---
Crack the eggs, put the sugar and sp into a bowl, beat with a mixer until fluffy and pale yellow.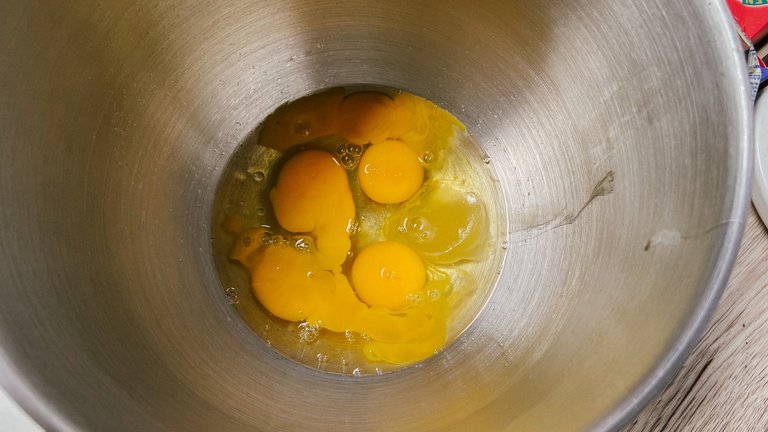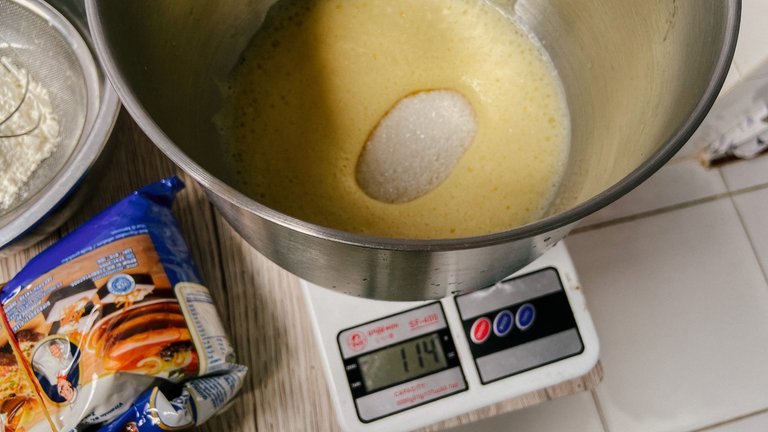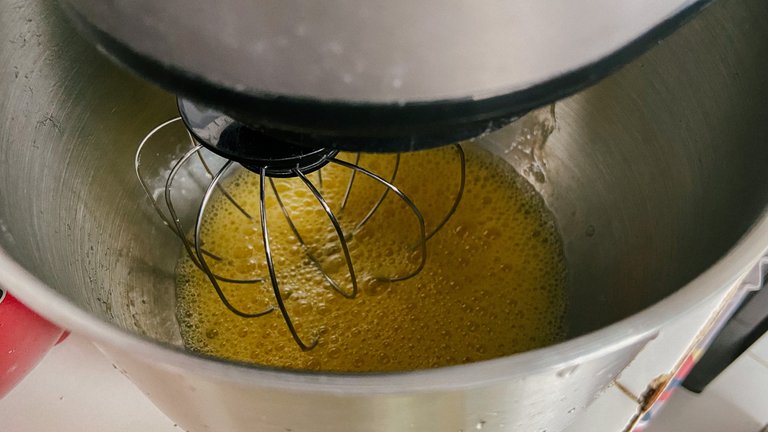 ---
Sift the flour, baking powder and cocoa powder, then put it in a bowl mixer, stir gently with a spatula. Then add the melted butter and chocolate into the mixture, stir until evenly distributed.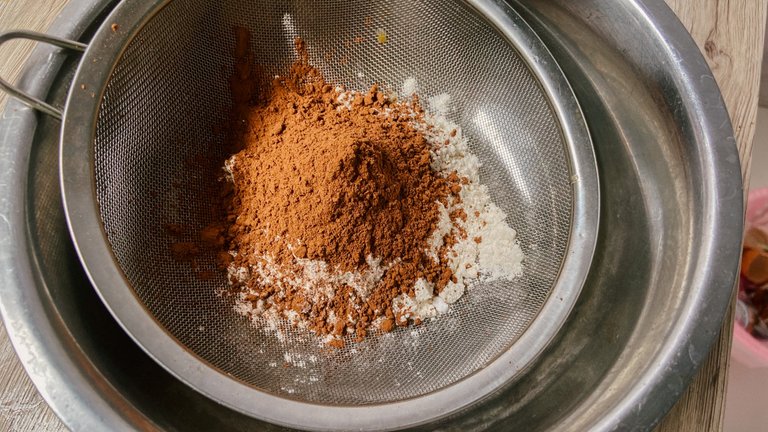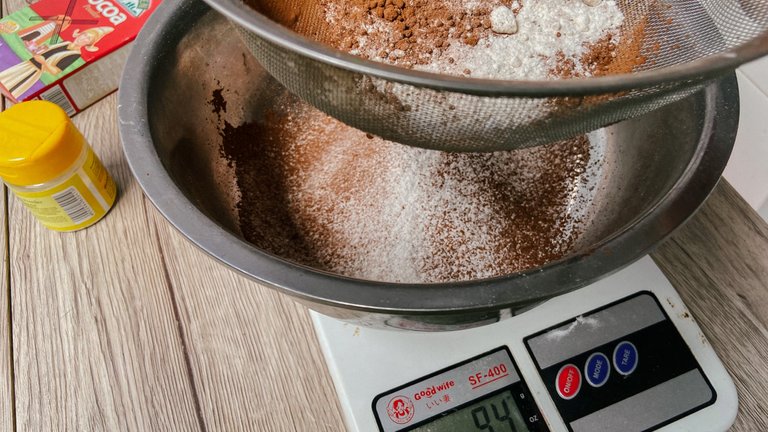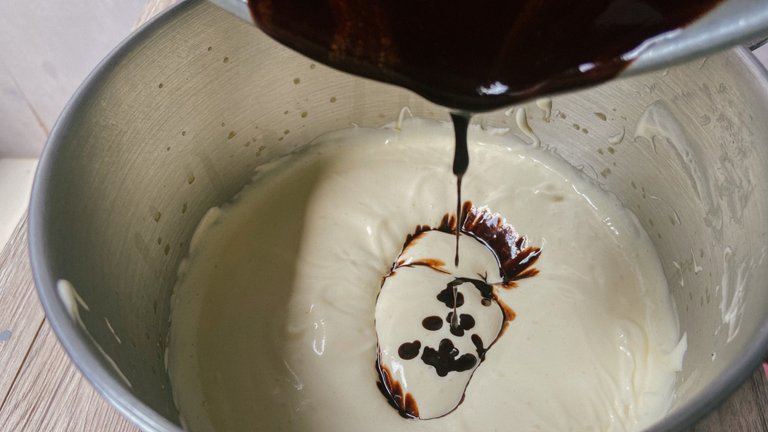 ---
Put the dough into a flat tile tin, put a layer of paper on the bottom of the pan so that the brownies are easily removed.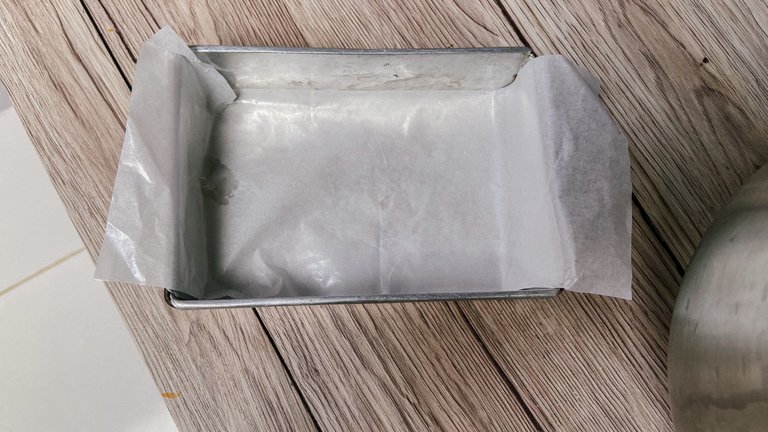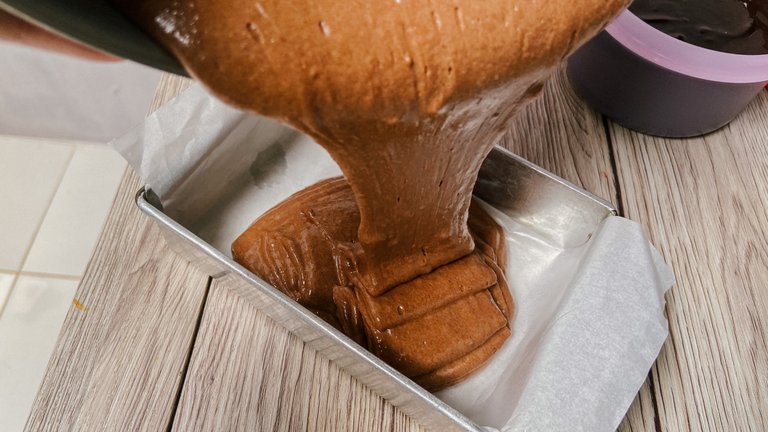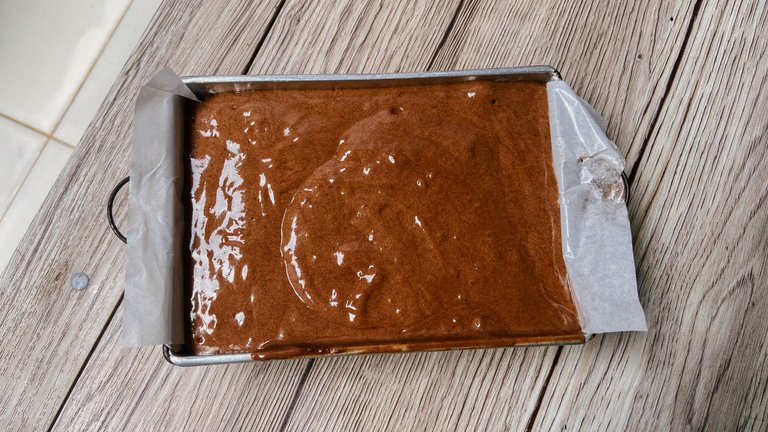 ---
Heat the steamer with enough water, make sure the water is boiling and put the pan that has been filled with brownie mixture into the steamer, put a cloth on the lid of the steamer so that moisture does not drip onto the brownie which will cause the brownie to stick. Steam for 25-30 minutes.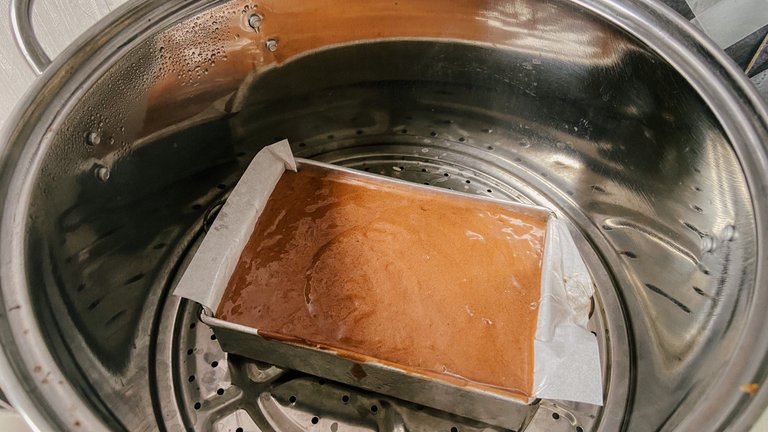 ---
Add the middle of the cooled brownie with melted chocolate. Brownies are ready to serve!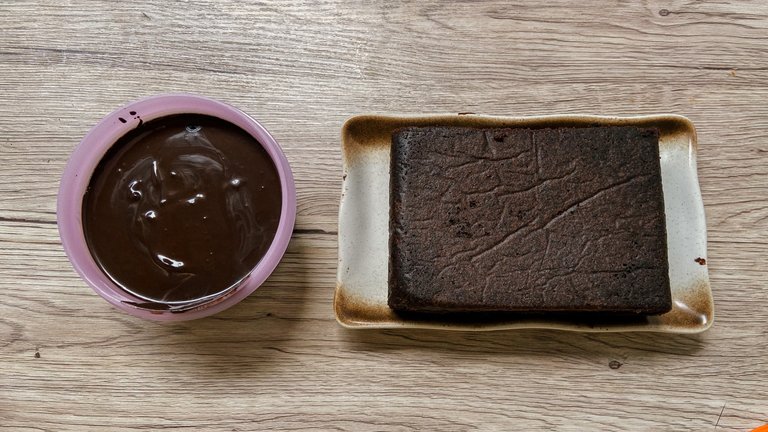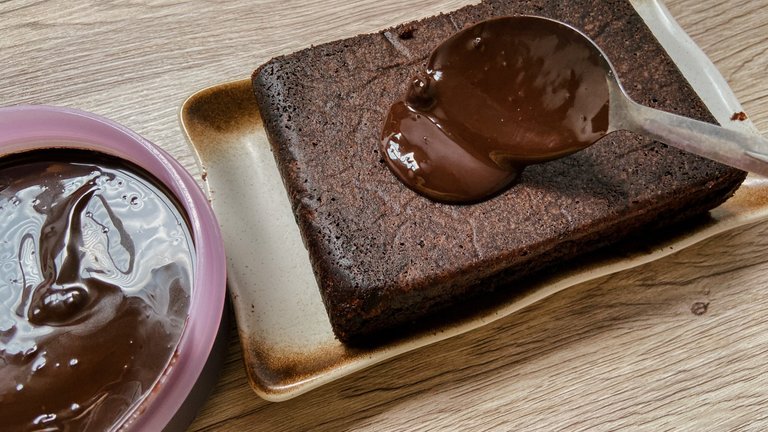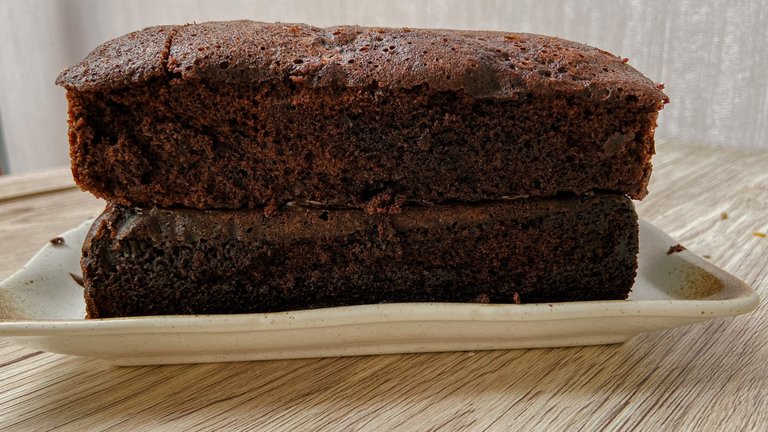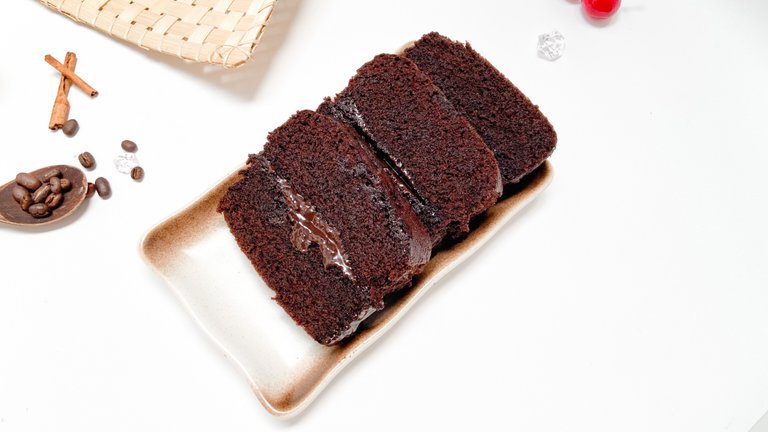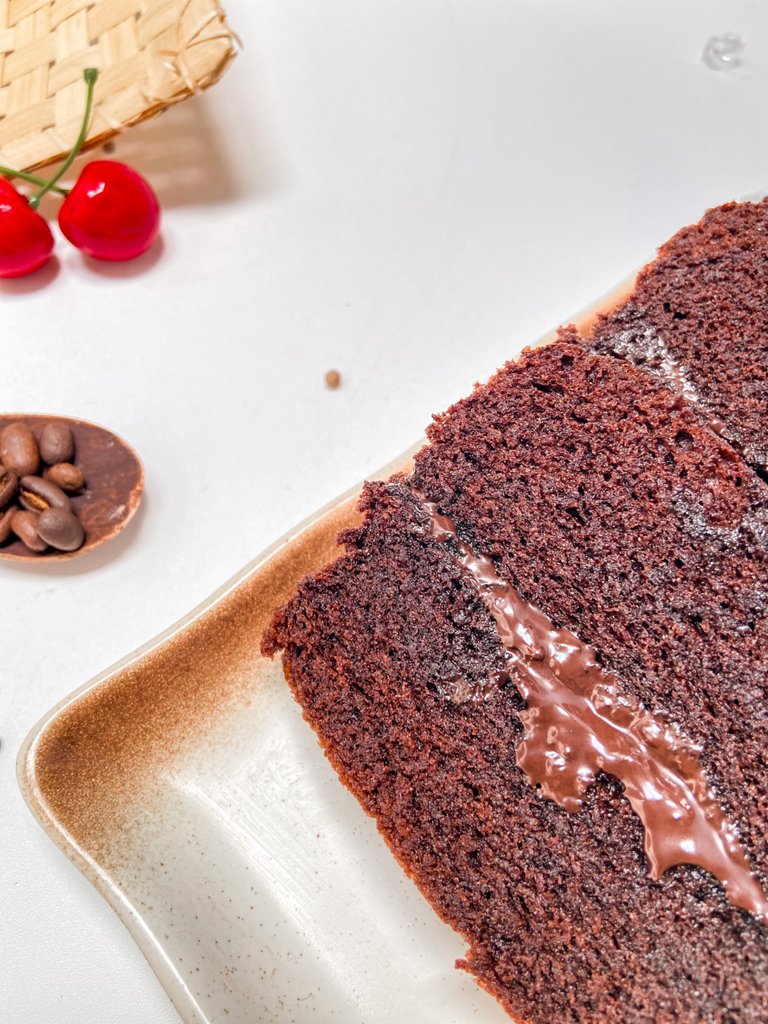 ---
See you the next time hive friends!
---
---
Editing by Lightroom and VN iphone 11
---
---
---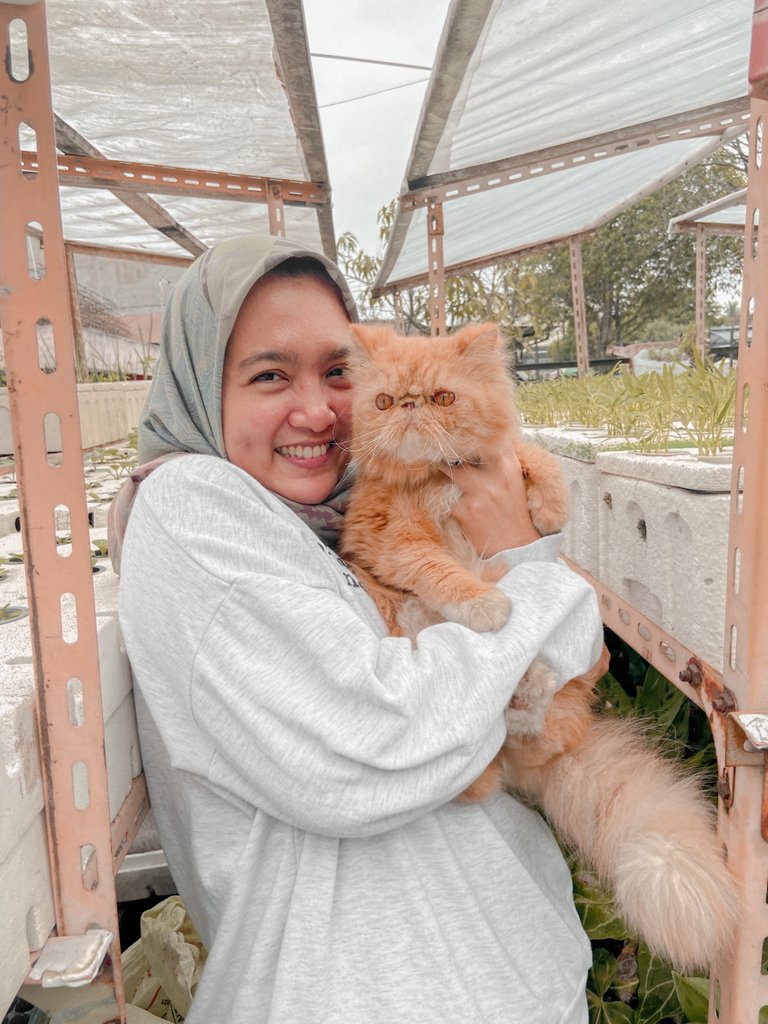 About Author
Annyeong yorobun! Welcome to wita's corner. Author is a full time housewife who loves to eat while writing. Enthusiasm to gardening and cooking. Like the exploration of new things and have many dream is unlimited. Always vote and give suggestions to advance this author.
If you like his content, don't forget to support me and leave a comment below. Make sure to keep read and watch my content. Thankyou so much :)