---
---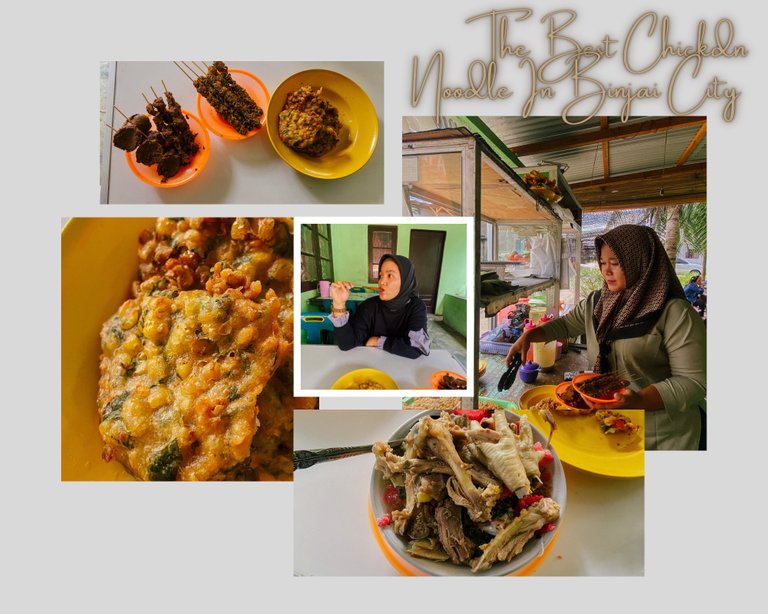 Various kinds of noodle dishes in this part of the world, all countries have their own noodle characteristics. Likewise with noodles in Indonesia. If you know that noodles in Indonesia are very delicious, you can try Indomie Goreng which may have spread in various countries. No less interesting than ramen, udon and other noodles.
Not only that, if you visit Indonesia, you will also find a type of noodle that you will not find anywhere, only in Indonesia. Like chicken noodle soup, noodles made from vermicelli which is poured with chicken broth with chicken topping, chicken bones and chicken feet. It tastes very good and fresh, especially when it is added with sliced ​​celery leaves and fried onions which further adds to the taste of the noodle soup.
This time I really want to invite you to know one interesting fact, information that is too bad to miss, because this noodle soup stall is viral because it tastes so good, even though the place is very far away, but you will be willing to spend your time to come to the noodle soup stall this.
---
Mie Soup Mak Jendez
The Best Chicken Noodle Soup In Binjai City
---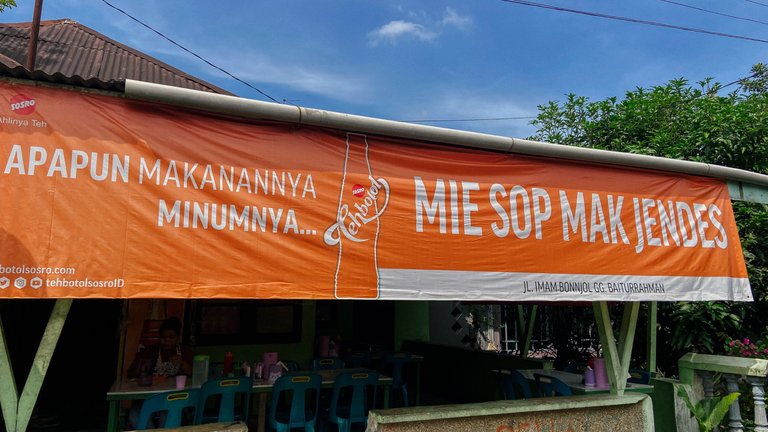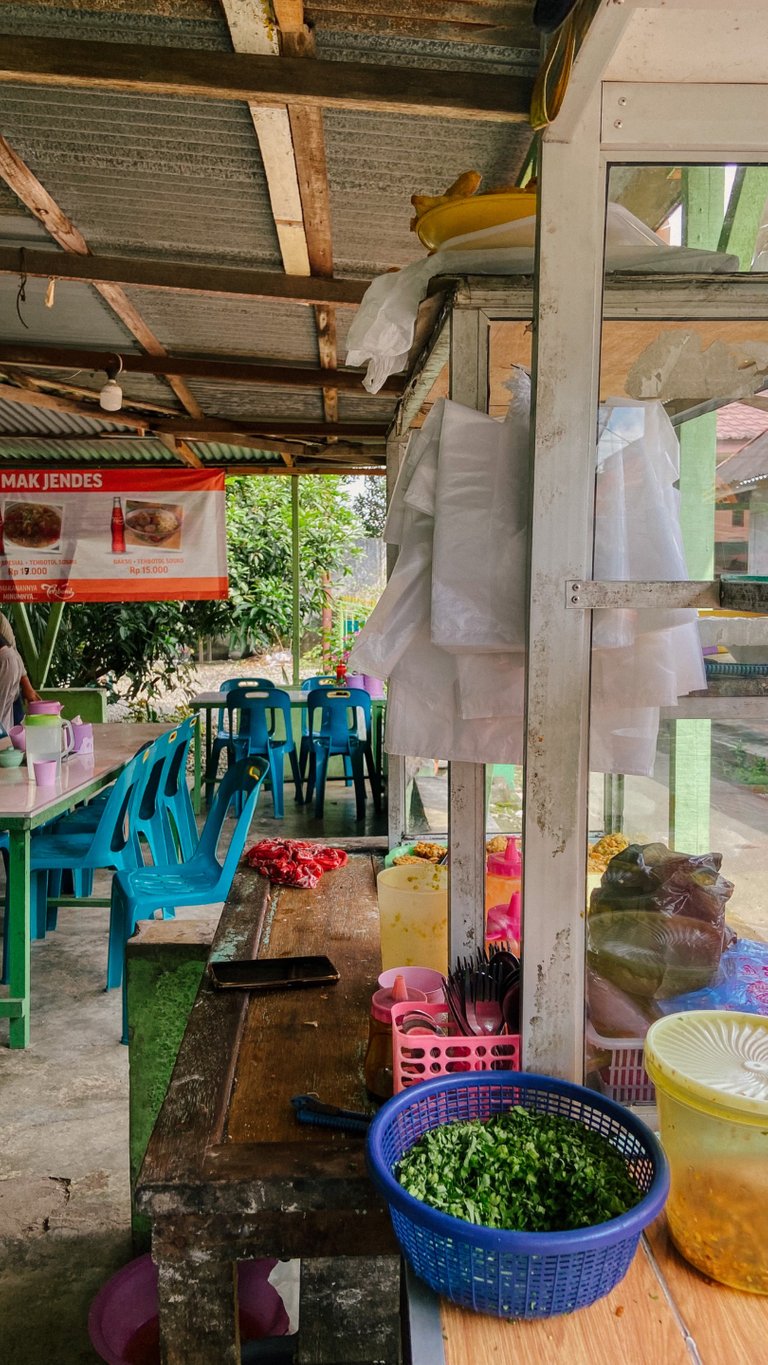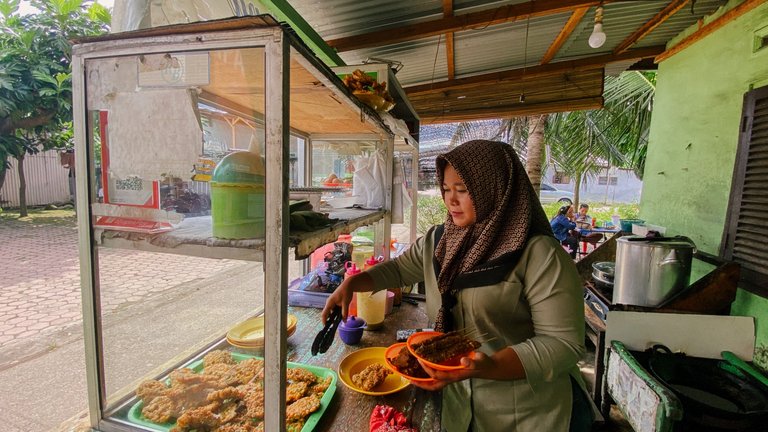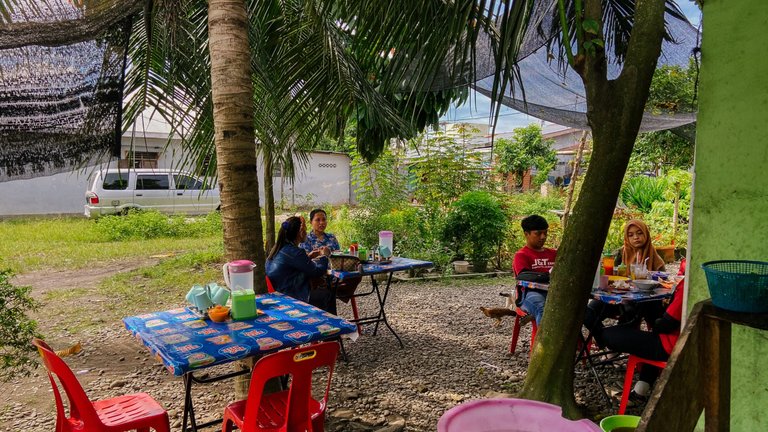 Mie soup mak jendez, one of the best noodle soup in Binjai, other than that I don't know. I was introduced by my friend, he posted a short video on Instagram, I was interested and asked him because just seeing the video made my mouth water. I was so intrigued because it looks so delicious and appetizing.
My friend said this is in Binjai city, far from my house, 45 minutes by car. Located in a narrow alley, so it will be difficult to park the car. Without a doubt, I came even though a little lost, google made us go round and round in Binjai city at that time. Without giving up, we finally arrived very tired, because the city of Binjai was very hot at that time.
---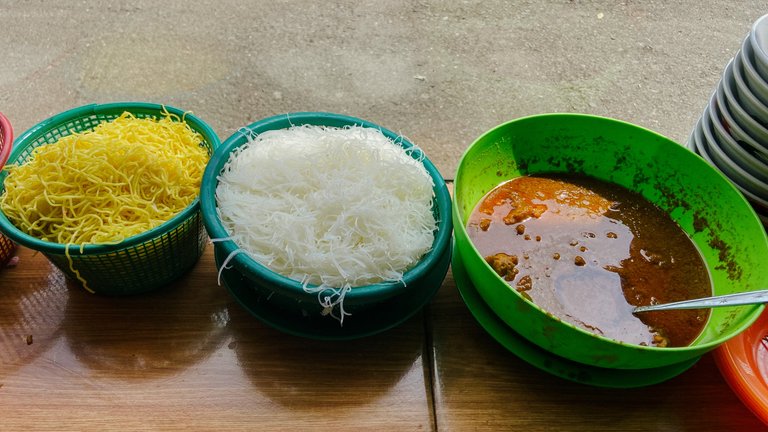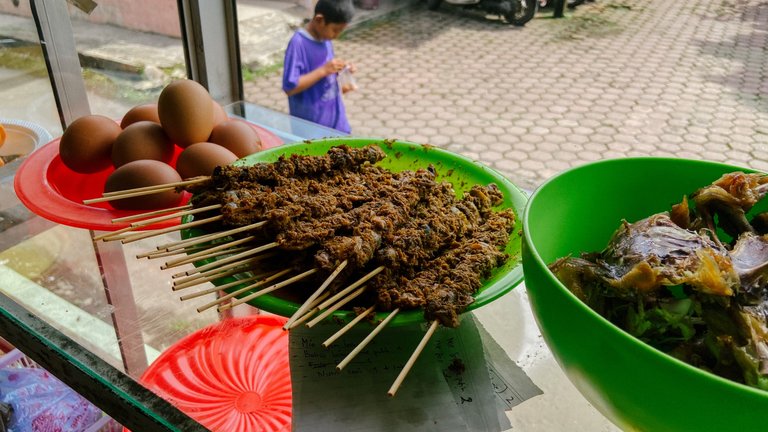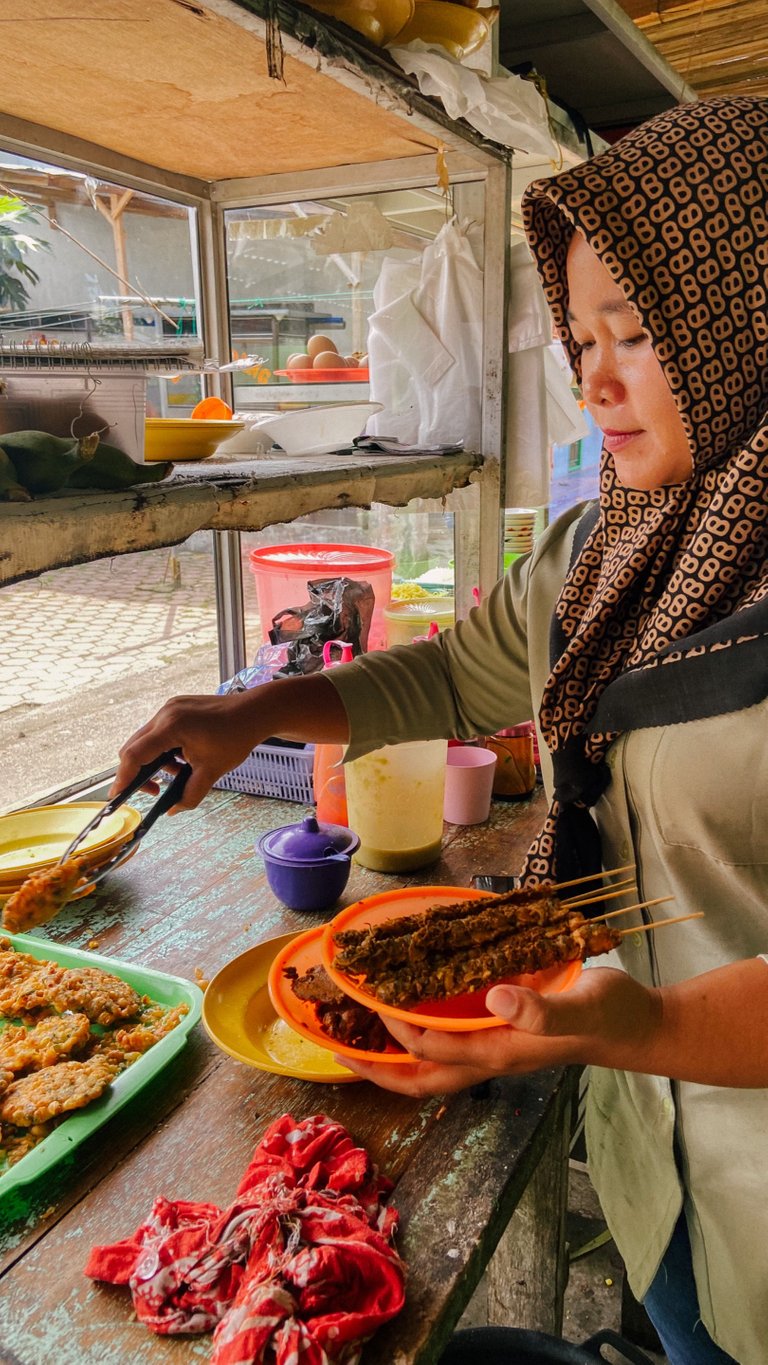 Find an empty table, then order your favorite food, special noodle soup, bakwan and shell satay. Food choices are diverse, but I don't think I can taste all of them, I'll probably come back again if I feel this noodle soup is good. Shortly after we ordered, our food came and we ate slowly.
A little review, the noodle soup here has an amazingly good taste. Made from chicken broth that has been cooked for a long time, so the broth is very flavorful, especially when it uses a lot of chicken bones. I asked the owner, why use a lot of chicken bones? he replied that around his shop there were dimsum and chicken fillet businesses so he collected all the leftover bones from chicken filler, so he used the chicken bones as broth and toppings on the noodle soup.
---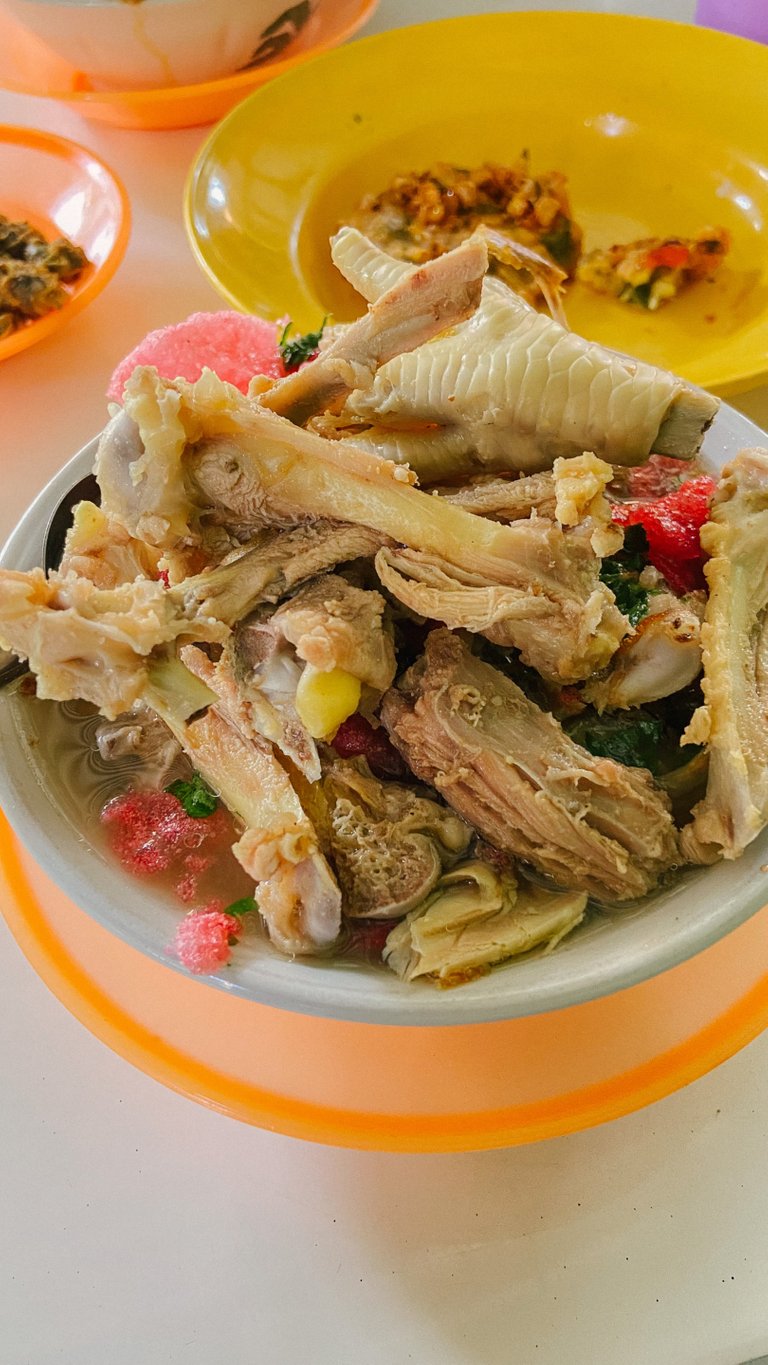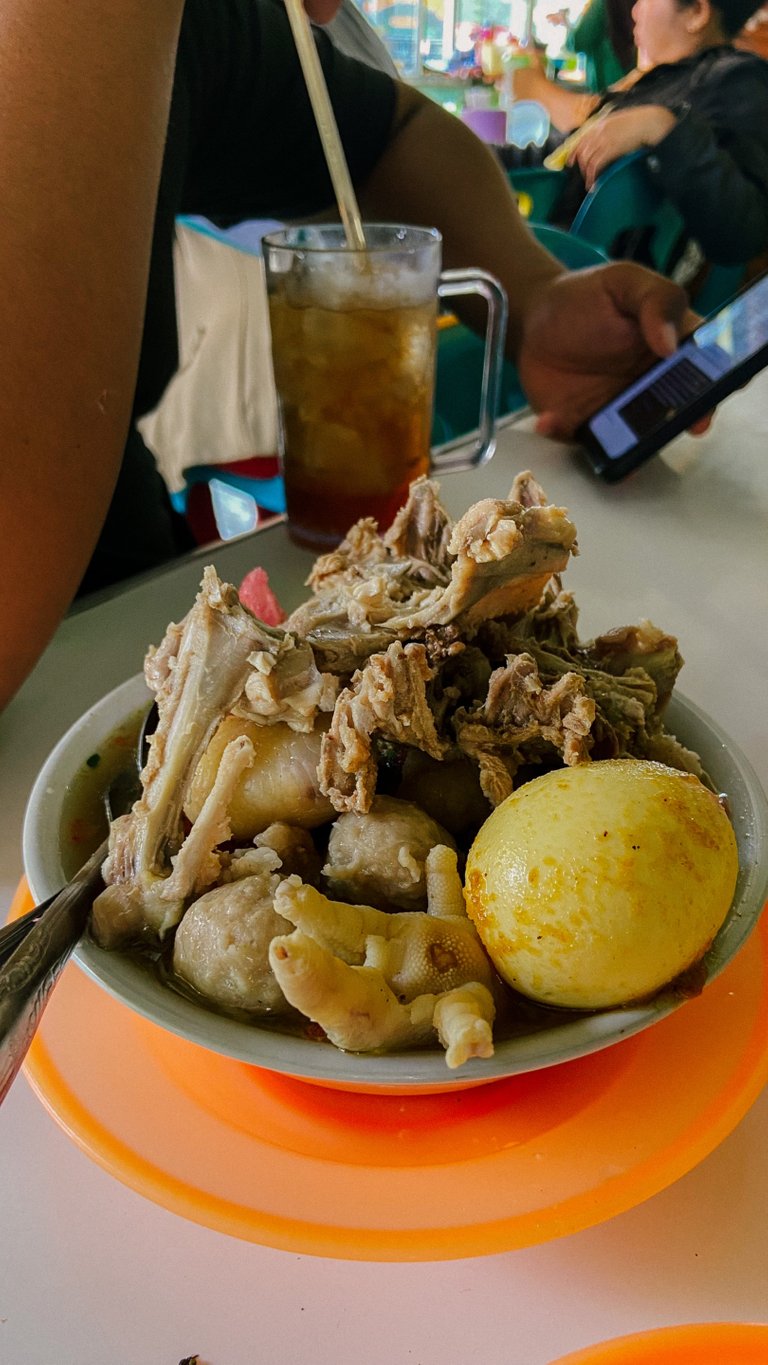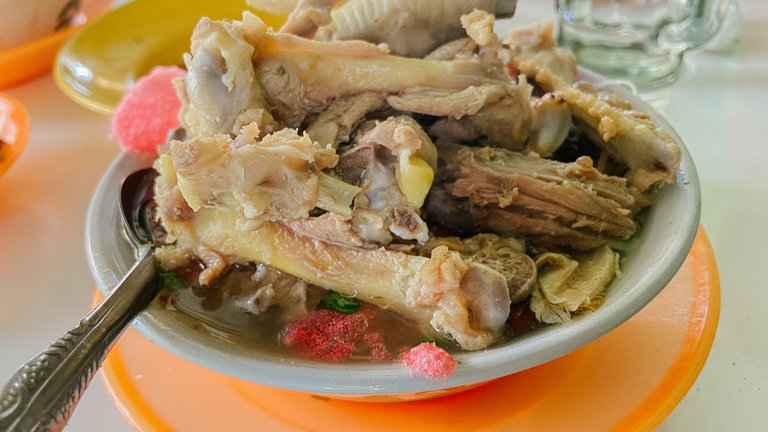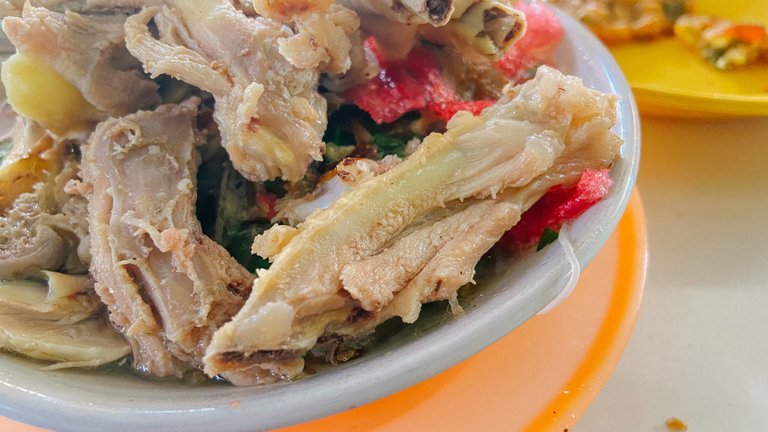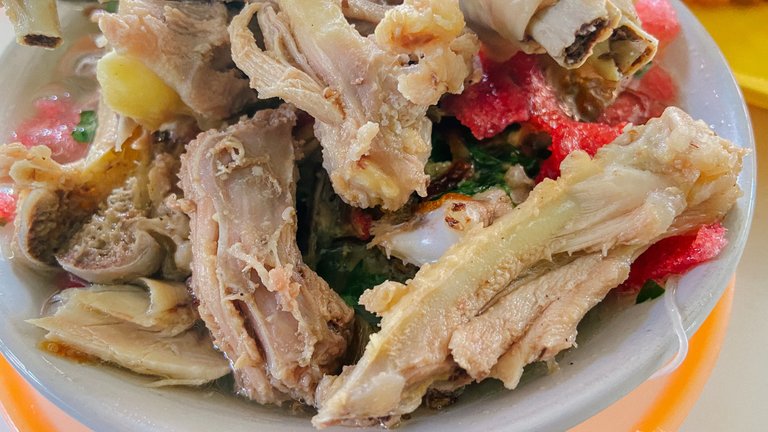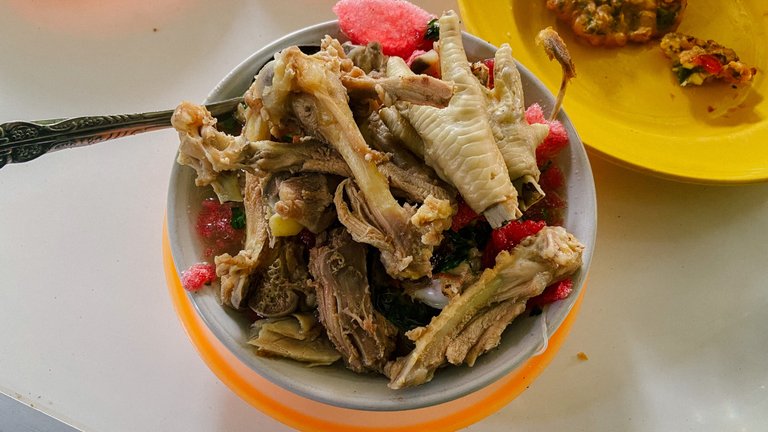 Because it uses a lot of chicken bones, the broth tastes different from other noodle soups. The broth is very thick and has its own characteristics. Likewise, we can slurp and bite chicken bones even though it uses a little hard work.
---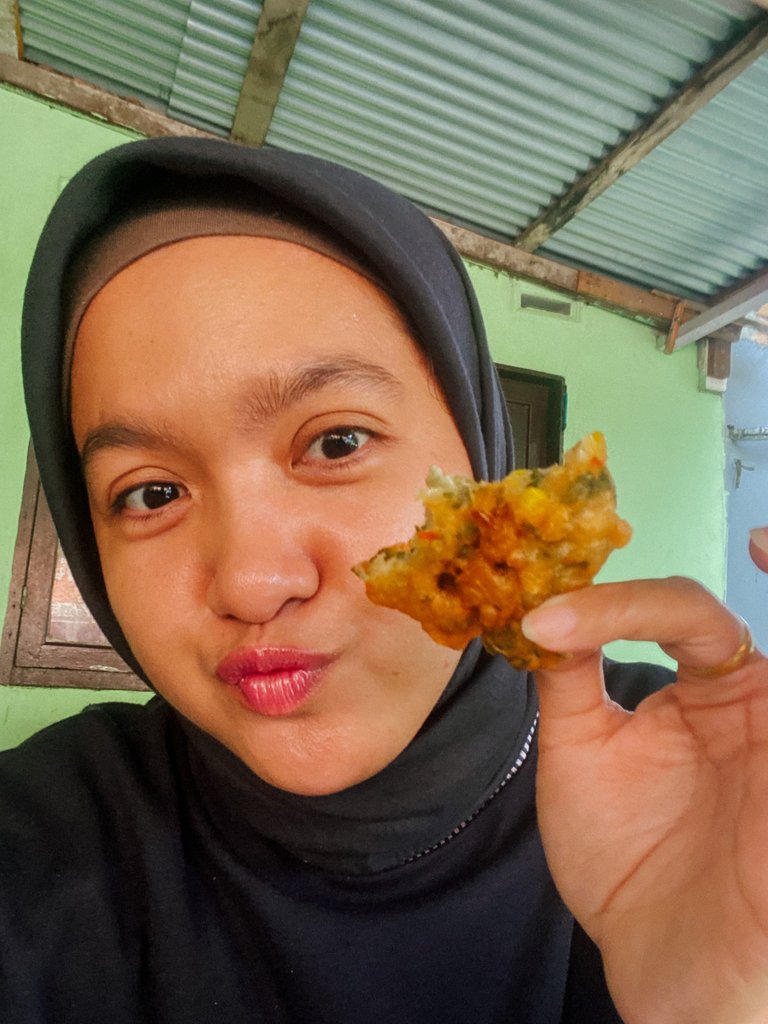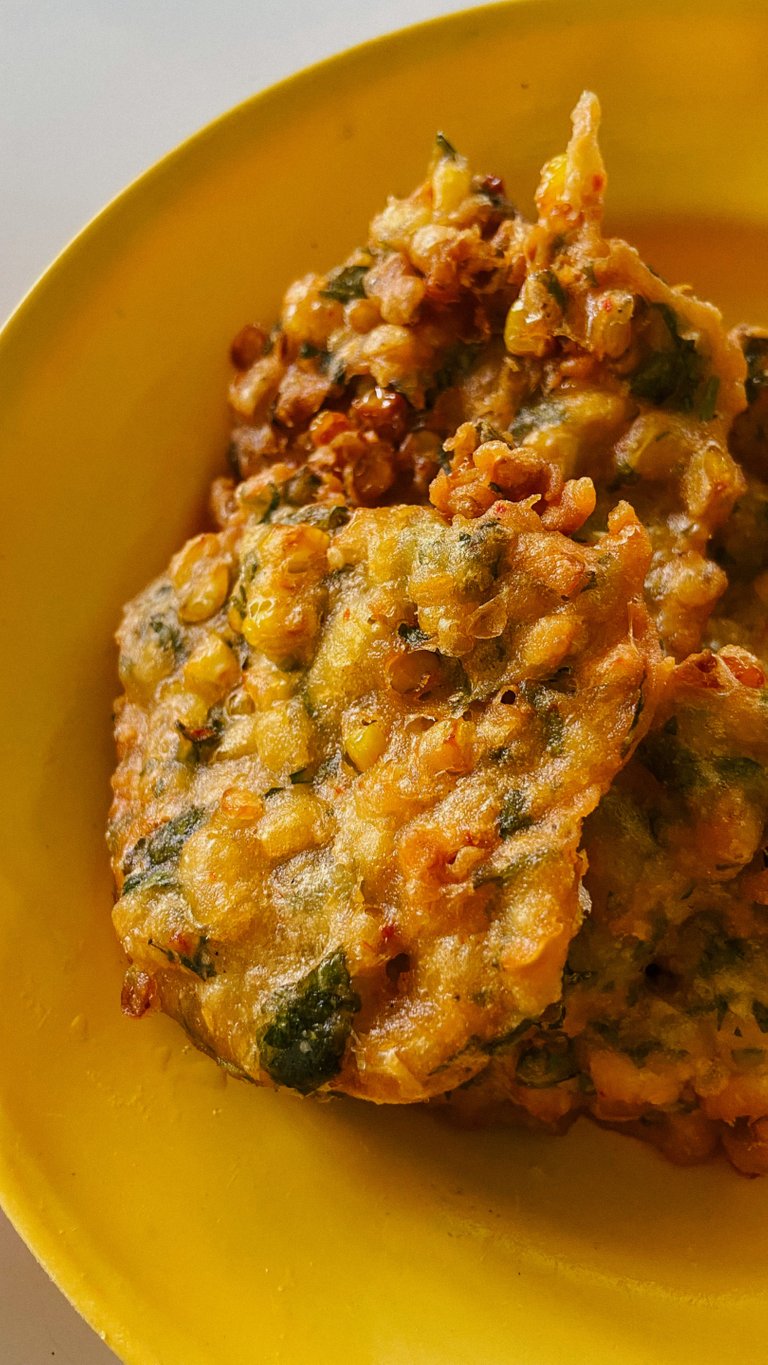 Well, the corn bakwan they sell is also delicious, not a lot of flour but full of aromatic corn, carrot and spring onion. Deeply fried to get the right taste, dry and cooked perfectly so that the bakwan doesn't go overboard. I like to eat it with sauce, green chili and soy sauce which adds to the spicy, sweet and salty taste.
---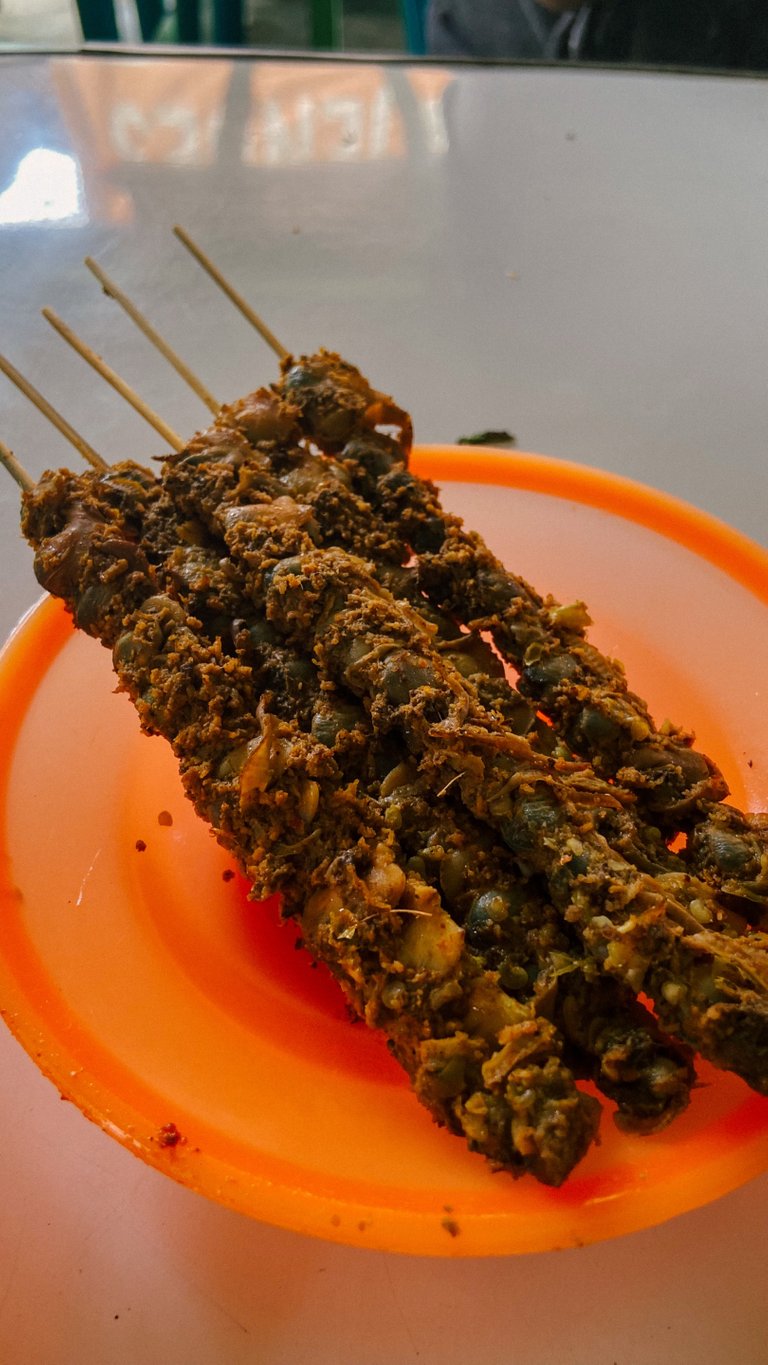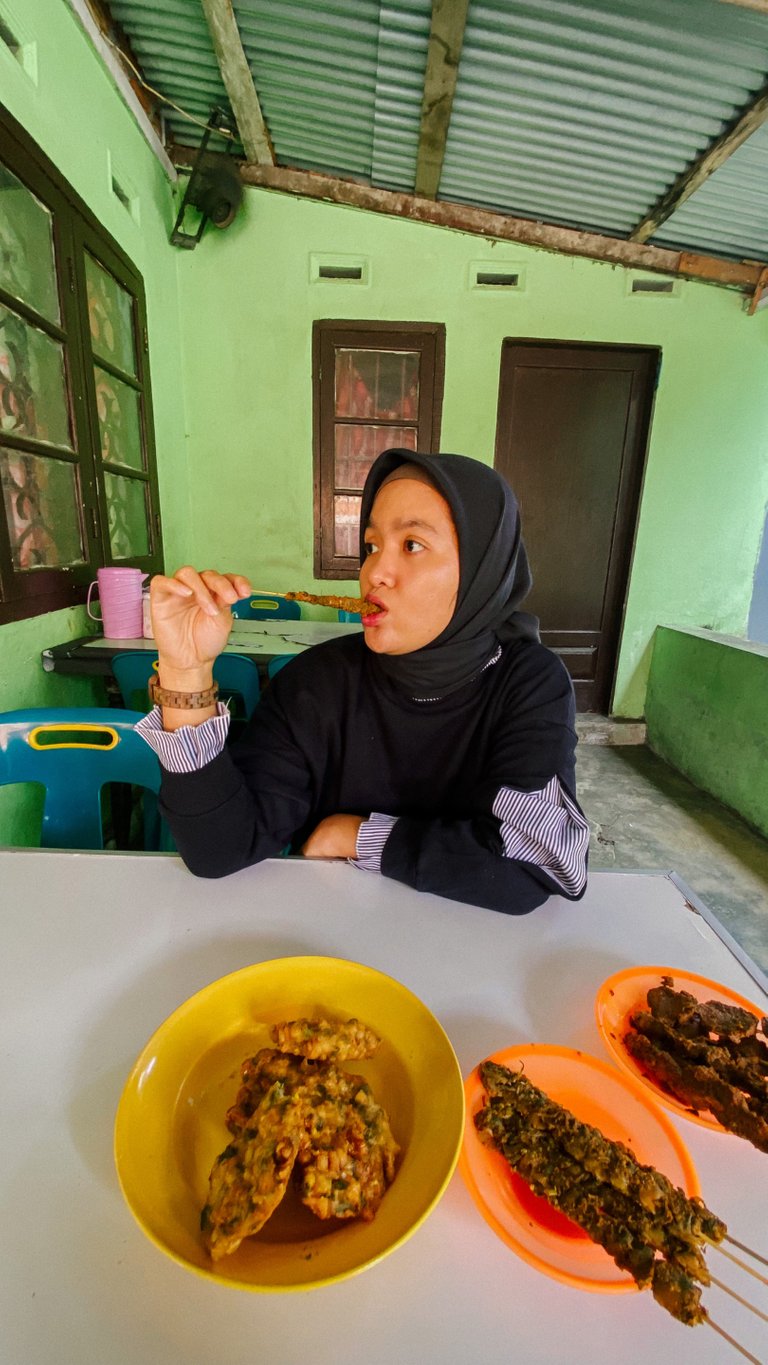 Not only that, I also eat shell satay which is my favorite food. Rows of shell cooked with rendang seasoning add to the taste of the shell satay so rich in taste. Shell cooked with rendang seasoning will indeed taste very good because the seasoning will seep into the shells.
All the food I eat is also priced cheaply. For 1 portion of special noodle soup, priced at 12,000 rupiah, for bakwan for 1000 rupiah and shell satay for 3000 rupiah. Very cheap for the class of this delicious noodle soup. No regrets if you come all the way here. Wow.. I'm so hungry after writing this food review. Lol
---
See you the next time hive friends!
---
---
Editing by Lightroom and VN iphone 11
---
---
---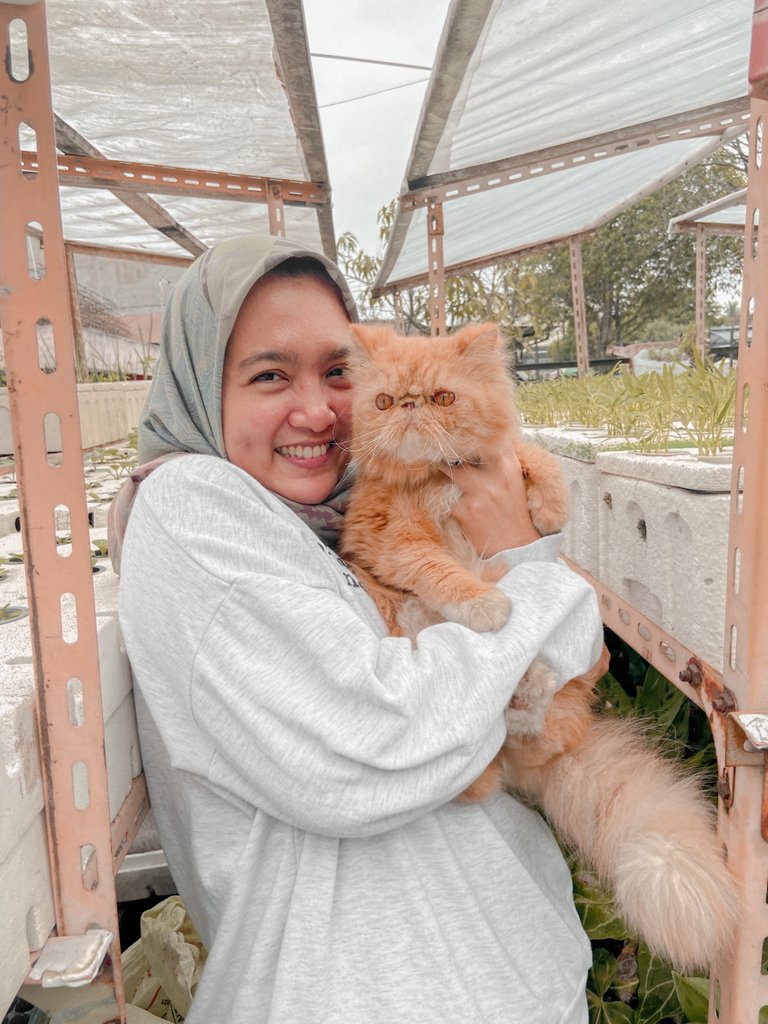 About Author
Annyeong yorobun! Welcome to wita's corner. Author is a full time housewife who loves to eat while writing. Enthusiasm to gardening and cooking. Like the exploration of new things and have many dream is unlimited. Always vote and give suggestions to advance this author.
If you like his content, don't forget to support me and leave a comment below. Make sure to keep read and watch my content. Thankyou so much :)