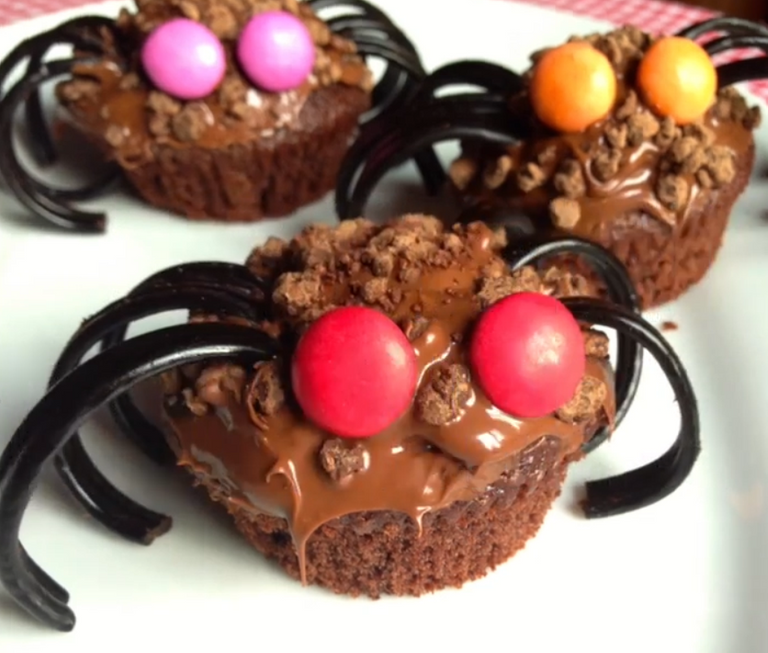 Halloween sweets will make you tremble with fear, but at the first bite you will melt for their sweetness!
The spiders Halloween, have some sweets inspired by the homonymous party, prepared with simple muffins (which you can achieve with the chocolate chips or chocolate) covered with chocolate and then dipped in the tang.
The eyes are made with silver sugar balls and the legs with soft licorice.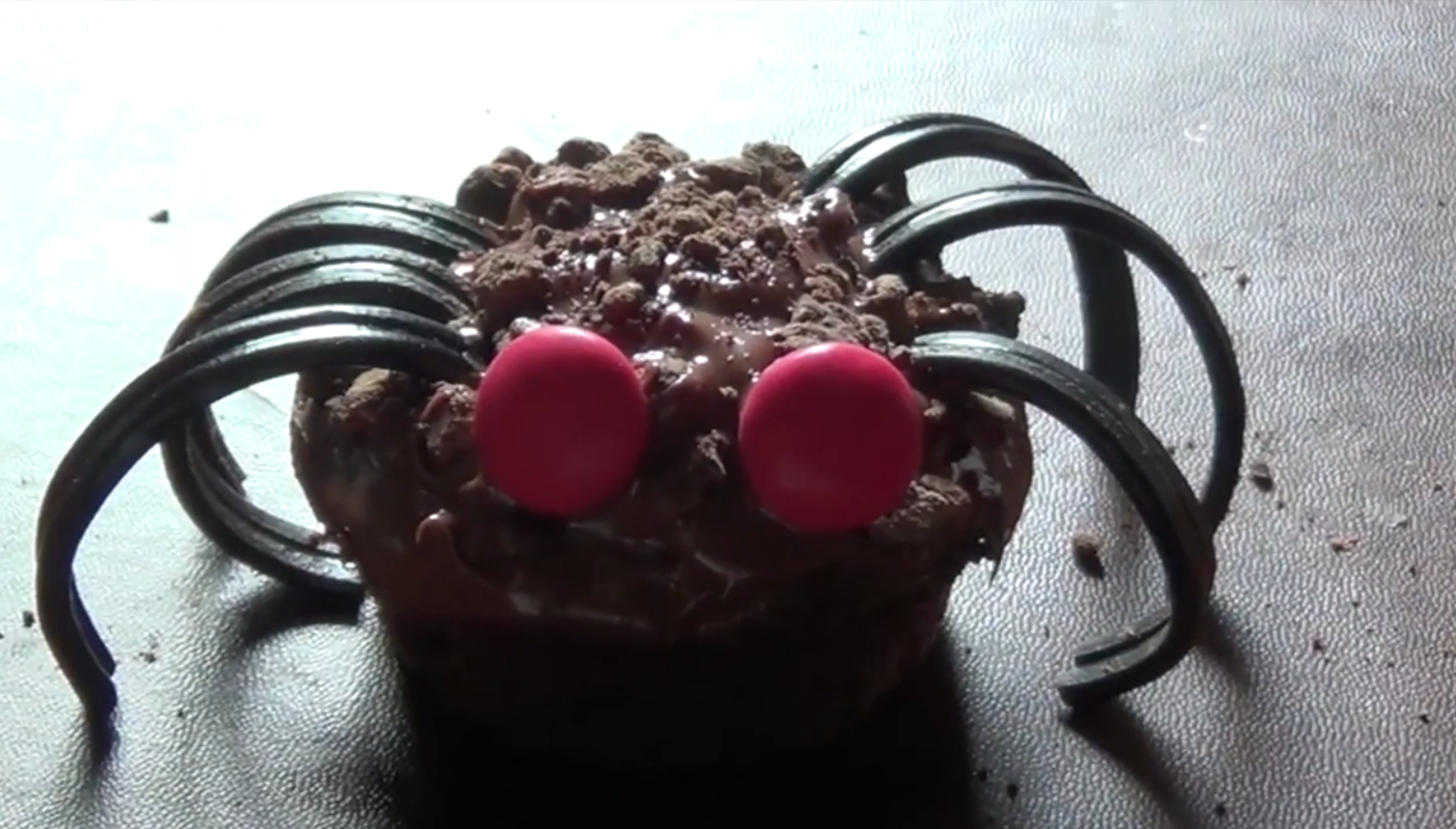 Los dulces de Halloween te harán temblar de miedo, ¡pero al primer bocado te derretirás por su dulzura!
Las arañas de Halloween, tienen unos dulces inspirados en la fiesta homónima, preparados con simples muffins (que puedes lograr con las chispas de chocolate o chocolate) cubiertos de chocolate y luego sumergidos en la espiga.
Los ojos están hechos con bolas de azúcar plateadas y las patas con regaliz suave.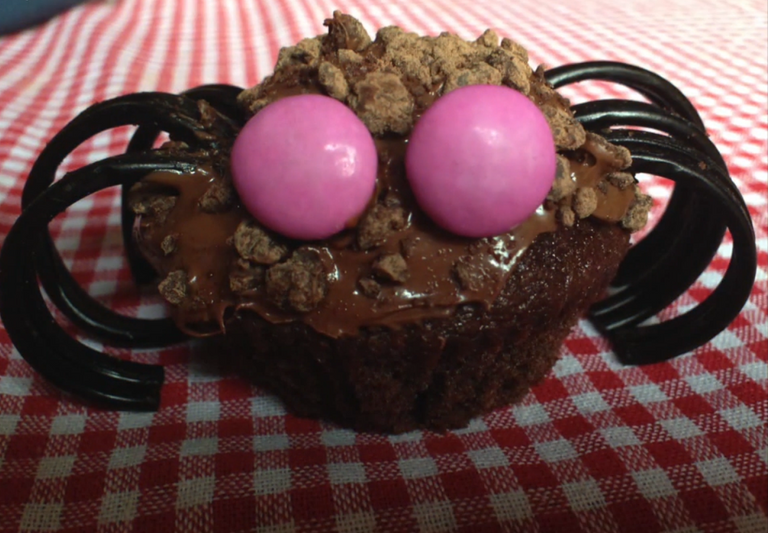 Halloween spider mites.
The Halloween spiders are some yummy treats inspired by the theme of witches party, quick and easy to prepare.
Arañas de Halloween.
Las arañas de Halloween son dulces deliciosamente temáticos inspirados en la fiesta de las brujas, fáciles y rápidos de preparar.

for 6 persons.
Bicarbonate the tip of 1 teaspoon
Milk 125 ml
Chicken eggs 2
Butter 90 gr
Chemical yeast powder 1/2
sachet Vanillin 1 sachet
Flour 190 g
Salt 1 pinch
Sugar 100 g
To cover:
Butter 30 gr
Dark chocolate 150 gr
Chocolate cod to taste to cover
To decorate:
Licorice 6 little wheels
Sugar
round silver candies 12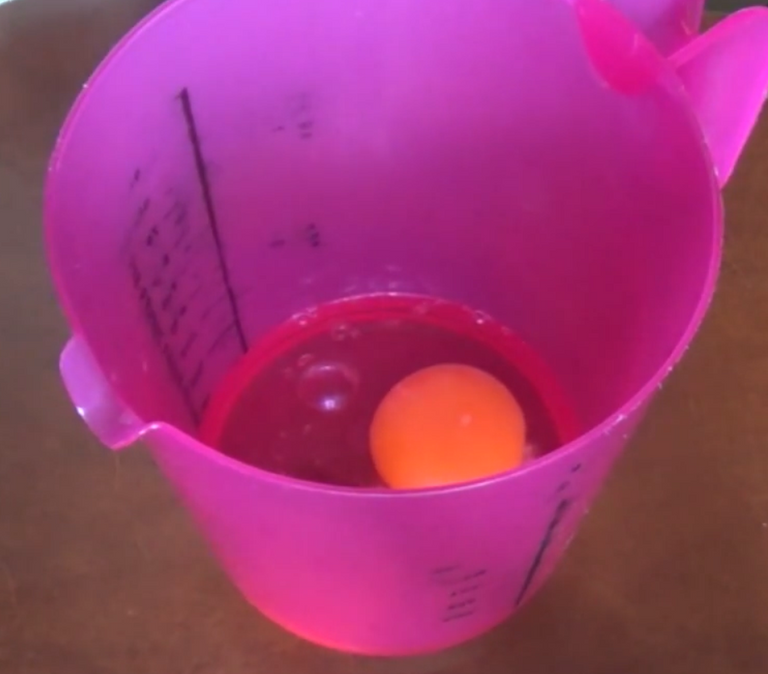 para 6 personas.
Bicarbonato la punta de 1 cucharadita
Leche 125 ml
Huevos 2
Mantequilla 90 gr
Polvo de levadura química 1/2
bolsita de vainillina 1 bolsita
Harina 190 g
Sal 1 pizca
Azúcar 100 g
Para Cubrir:
Mantequilla 30 gr
Chocolate negro 150 gr
Para decorar:
Regaliz 6 rueditas
Azúcar
caramelos de plata redondos 12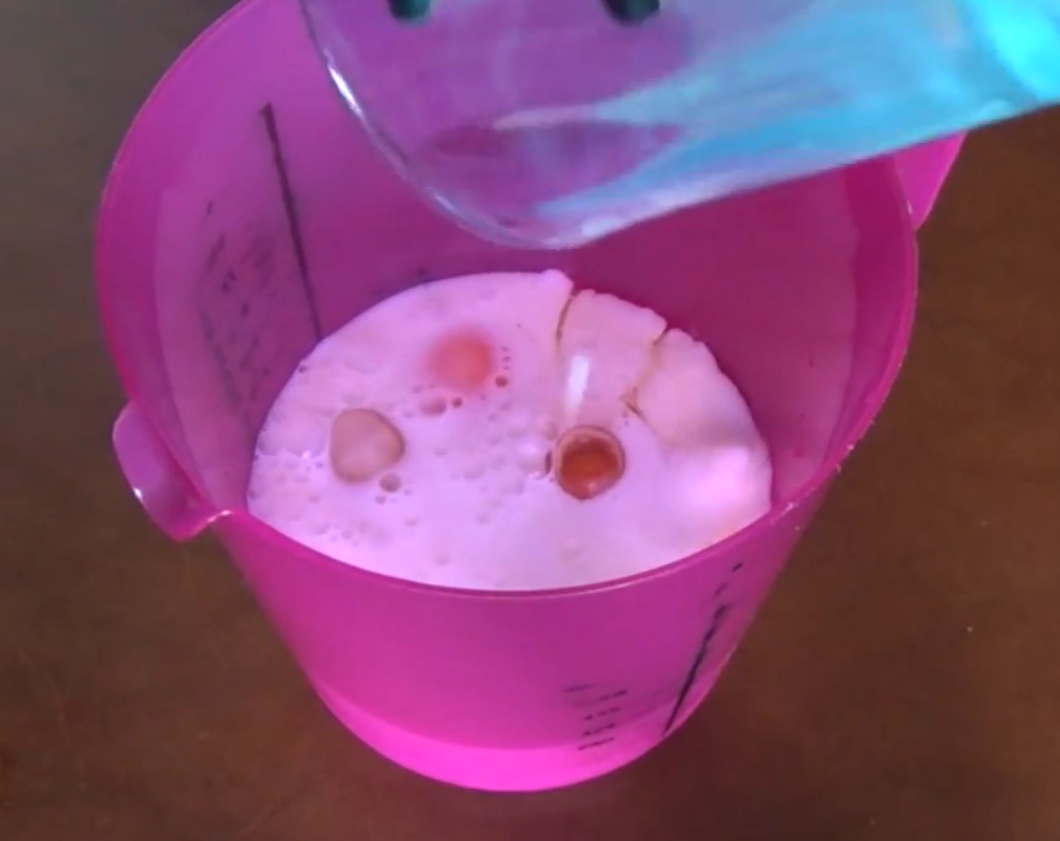 30'
Prepare the muffins following our recipe, (or to speed up the time, buy them ready-made or get some rounded-shaped sweets such as soft macaroons, coconut sweets, etc ... spider's body.
Melt the dark chocolate together with the butter, and cover the muffins entirely by rolling them in; then pass them into the sprinkle, making it adhere well over the entire surface.
Place the spiders on a plate and attach on each of them two silver balls that will act as eyes, then let them dry well in a place
Meanwhile, prepare the spiders' legs by obtaining 48 pieces about 6-7 cm long from the licorice wheels.
With a toothpick, drill 8 holes (4 per side) on each muffin, and in each of them insert the end of a piece of licorice which will act as a leg.
Here, with a little patience, the Halloween spiders are ready.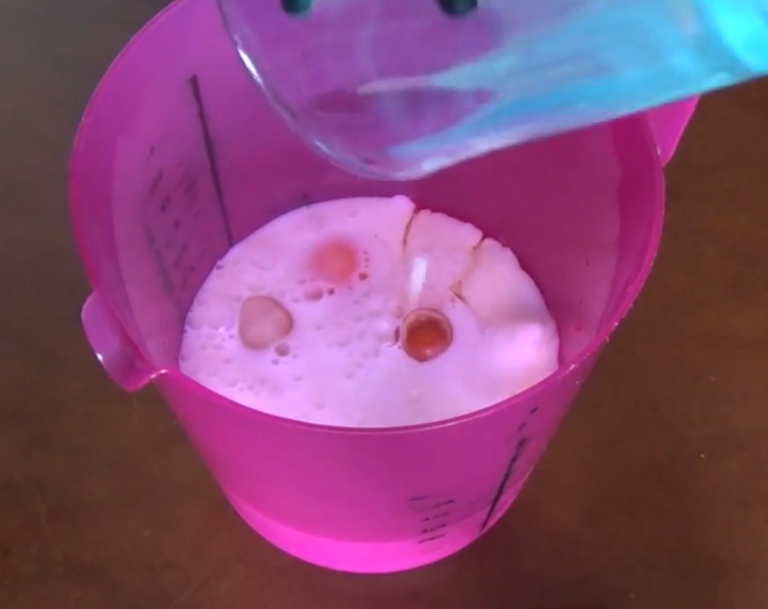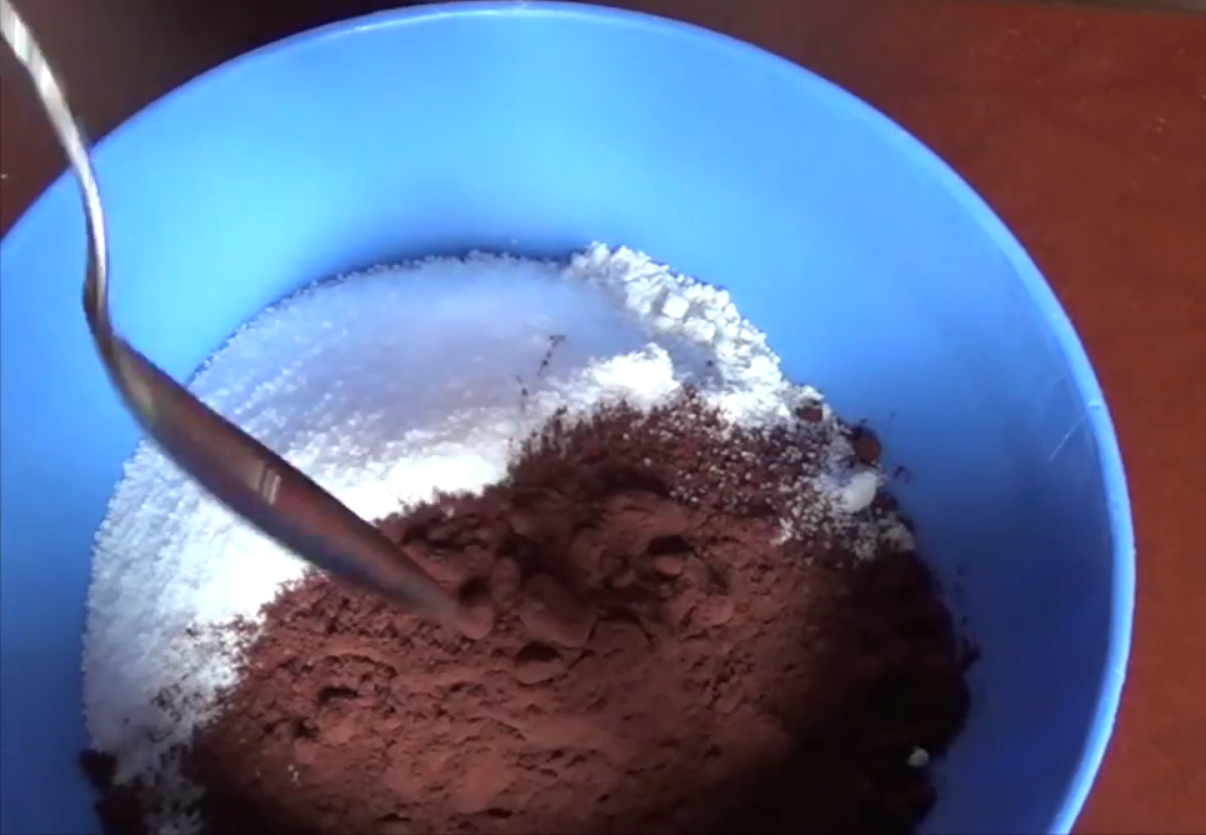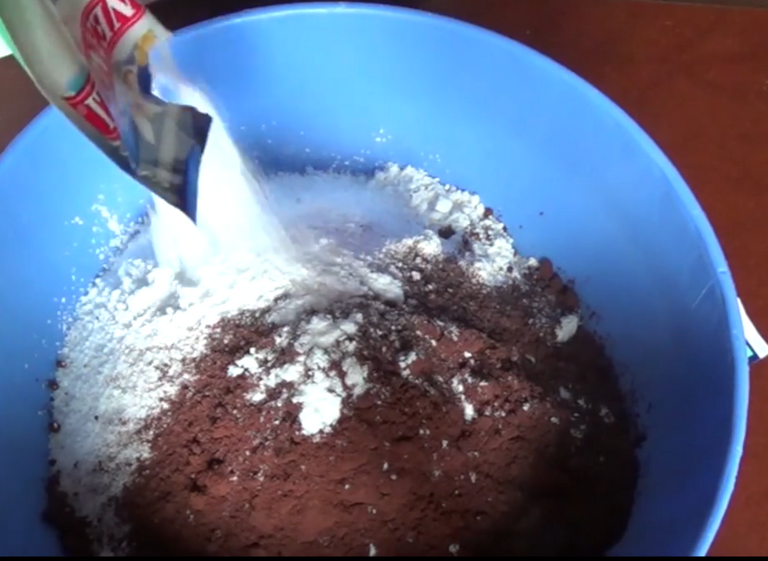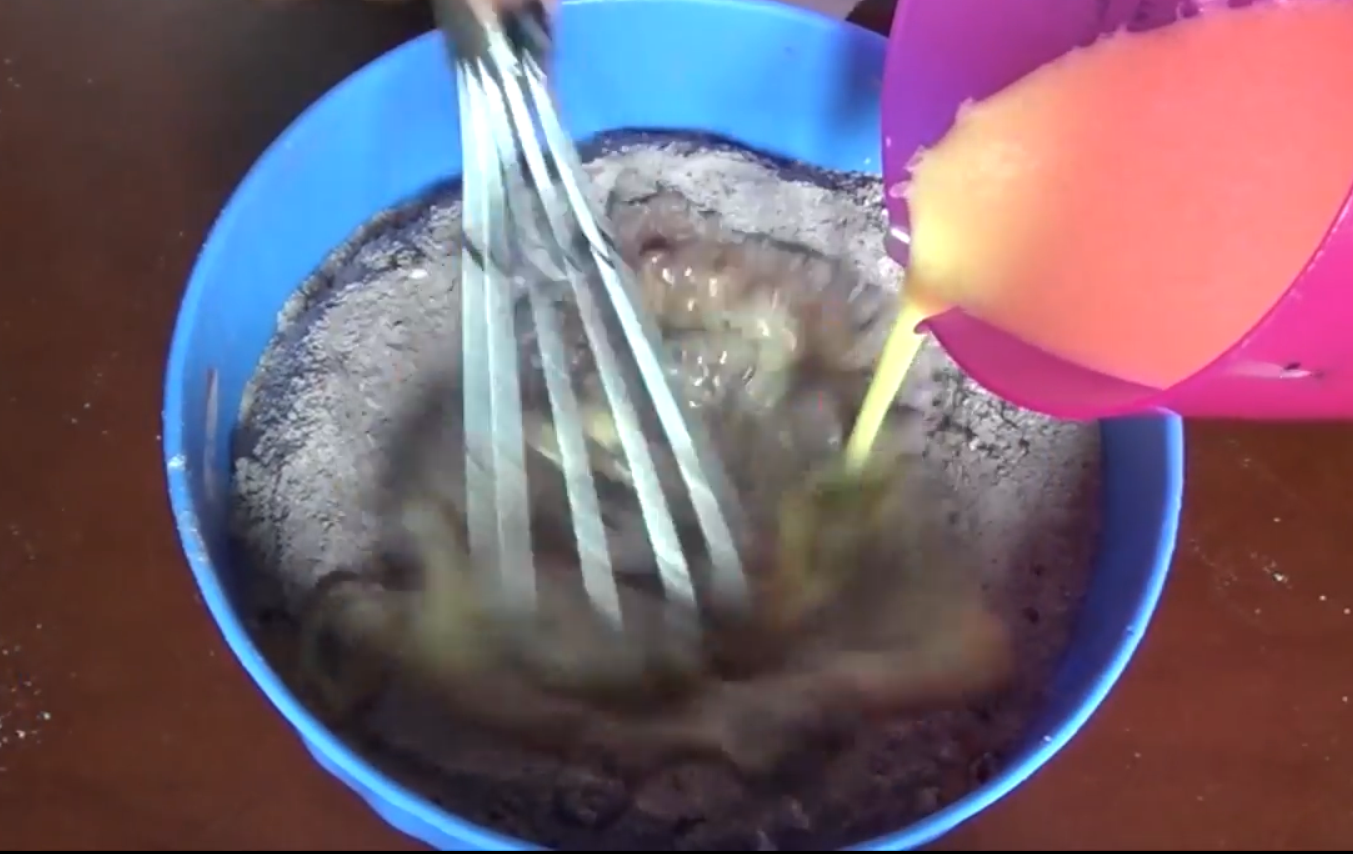 Prepara los muffins siguiendo nuestra receta, (o para agilizar el tiempo, cómpralos ya hechos u obtén algunos dulces de forma redondeada como macarrones suaves, dulces de coco, etc ... cuerpo de araña.
Derretir el chocolate negro junto con la mantequilla y cubrir los muffins completamente enrollando; luego páselos al espolvoreo, haciendo que se adhiera bien por toda la superficie.
Coloca las arañas en un plato y coloca en cada una de ellas dos bolas plateadas que actuarán como ojos, luego déjalas secar bien en un lugar
Mientras tanto, prepare las patas de las arañas obteniendo 48 piezas de unos 6-7 cm de largo de las ruedas de regaliz.
Con un palillo, taladre 8 agujeros (4 por lado) en cada muffin, y en cada uno de ellos inserte el extremo de un trozo de regaliz que hará las veces de pata.
Aquí, con un poco de paciencia, las arañas de Halloween están listas.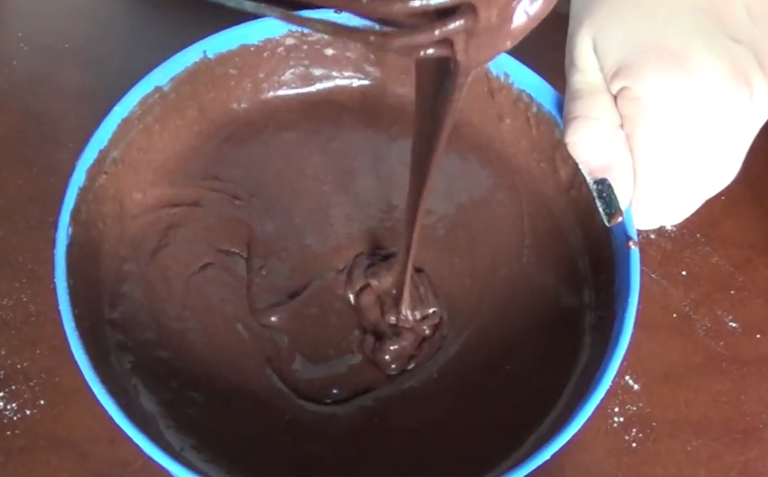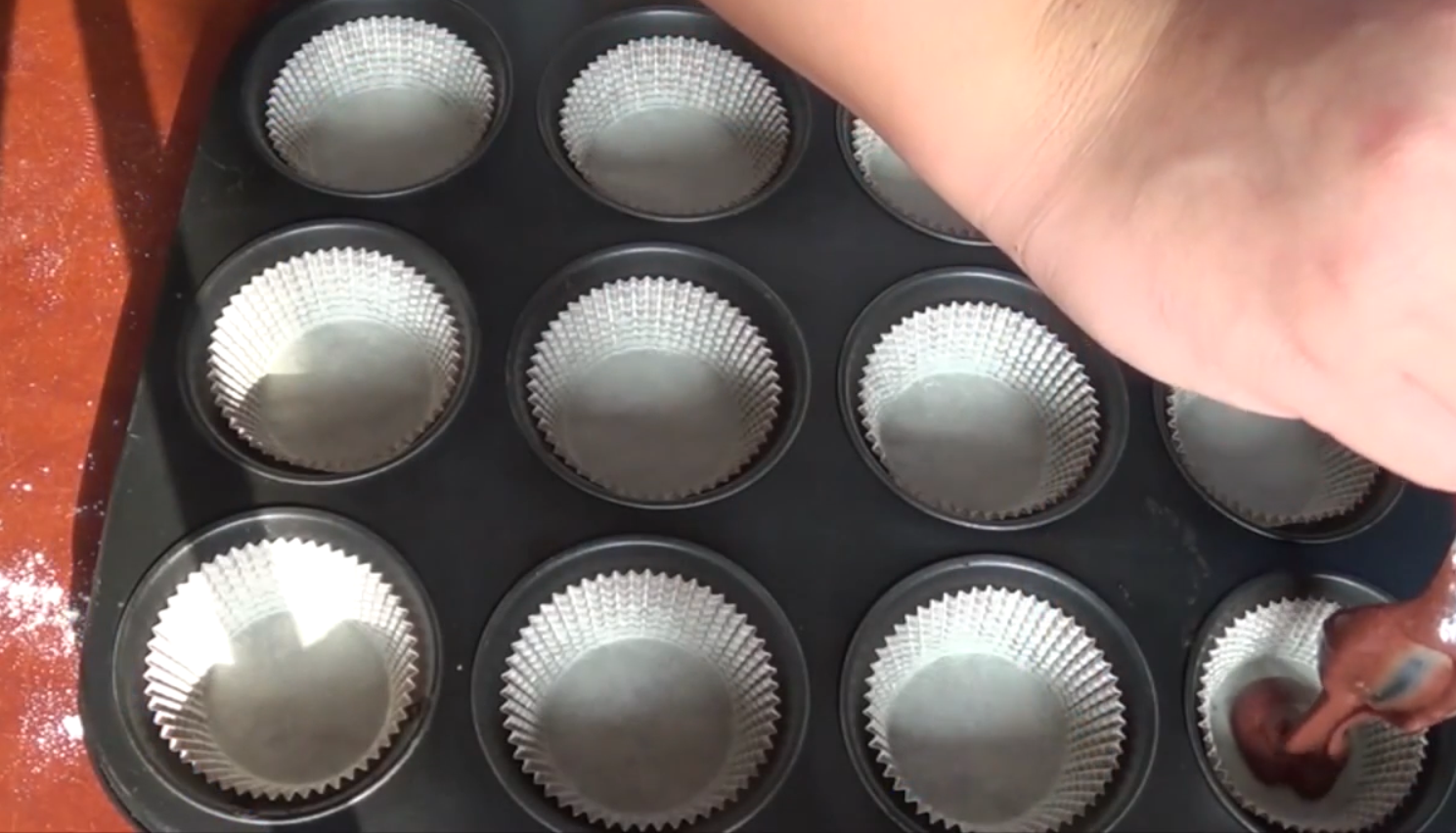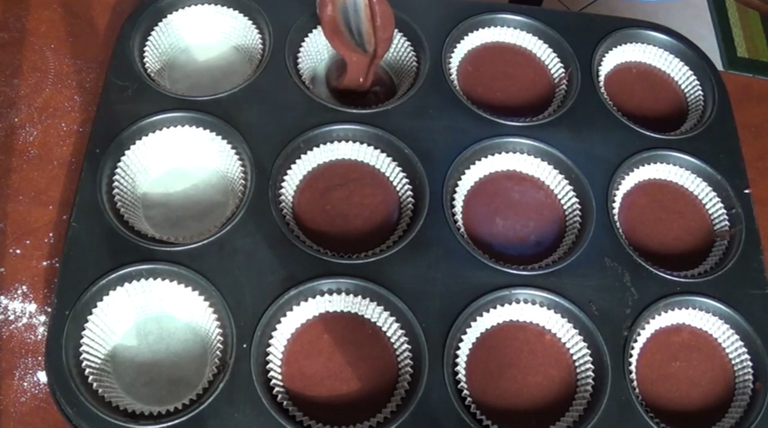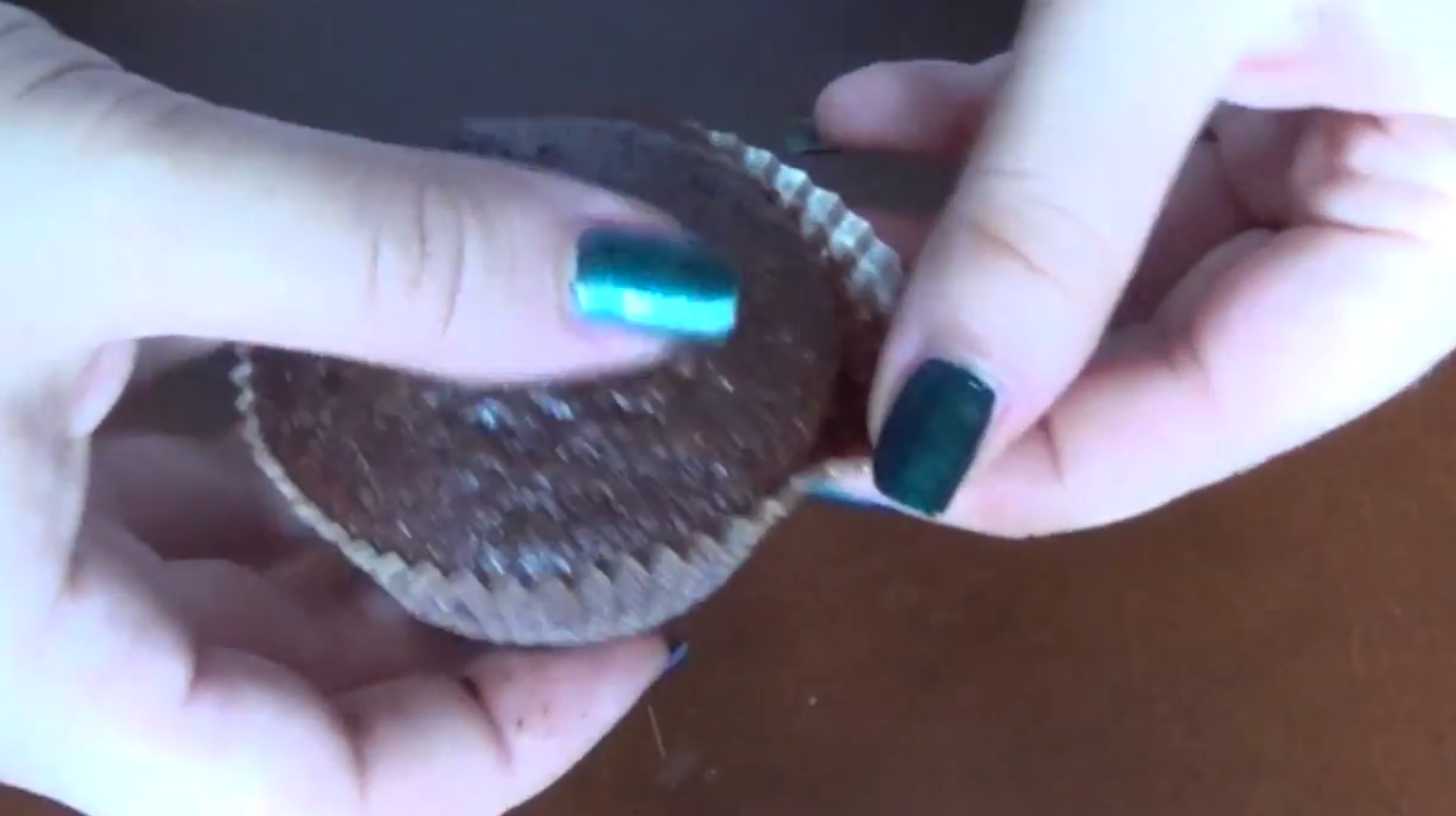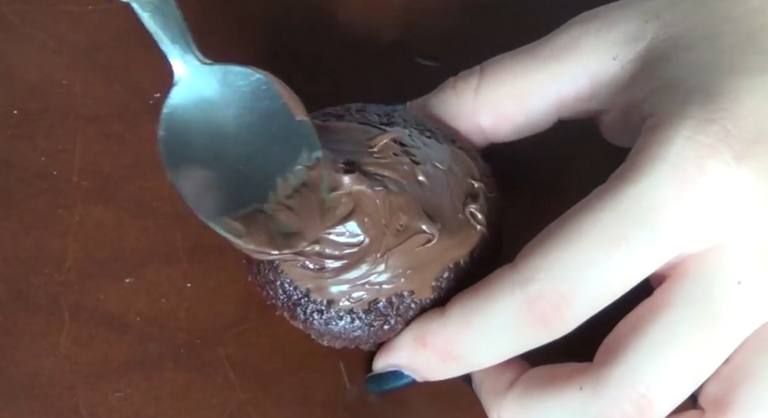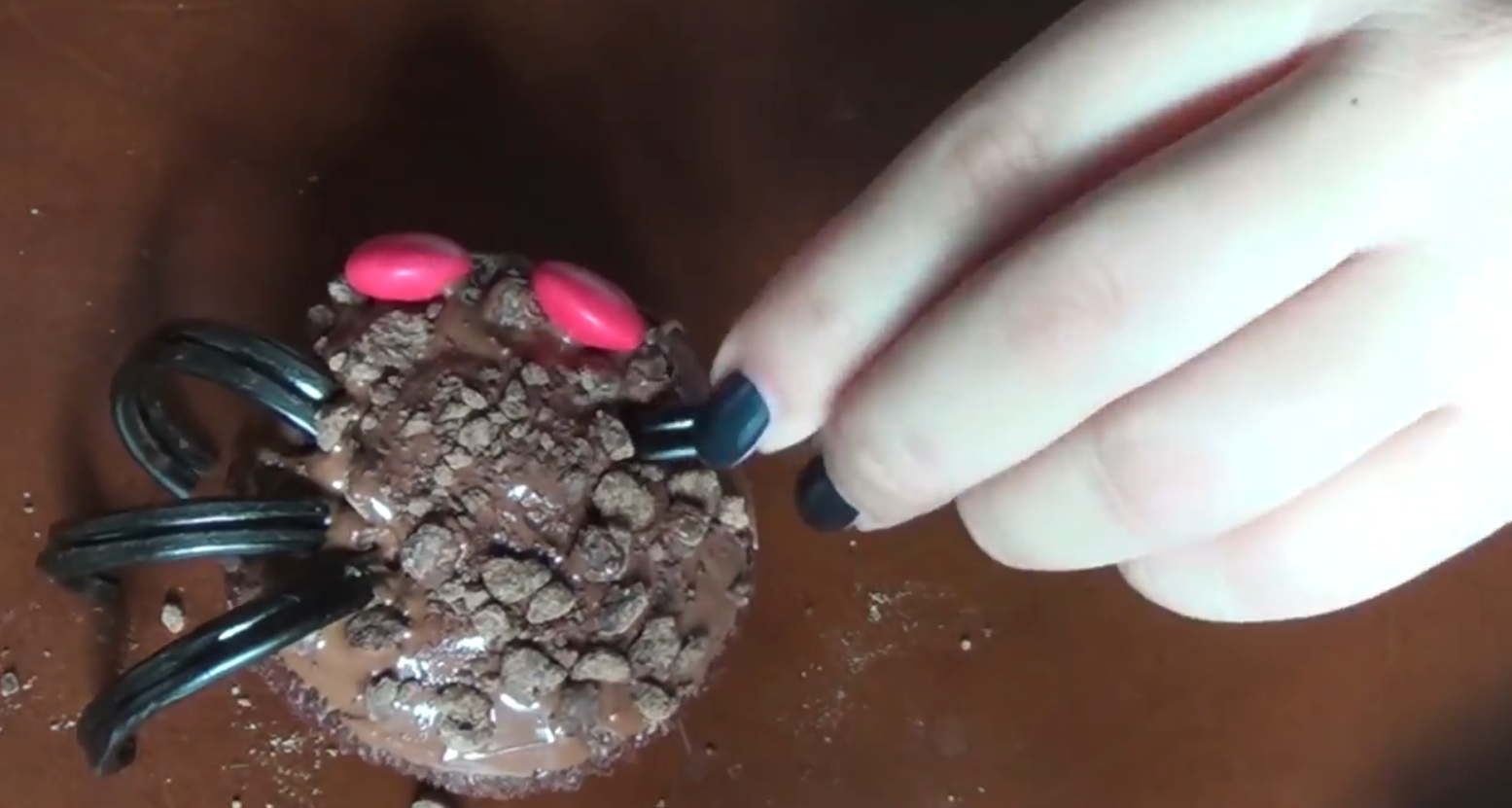 Advice.
As I have already said, if you want to speed up the times, instead of preparing the muffins yourself, you can use the ready-made ones, or fold over any soft cake that has a rounded shape: in the photograph you see, the spiders are made with soft amaretti of Sassello.
Consejo.
Como ya he dicho, si quieres acelerar los tiempos, en lugar de preparar tú mismo los muffins, puedes utilizar los ya hechos, o doblar cualquier bizcocho blando que tenga forma redondeada: en la fotografía que ves, el las arañas están hechas con amaretti suave de Sassello.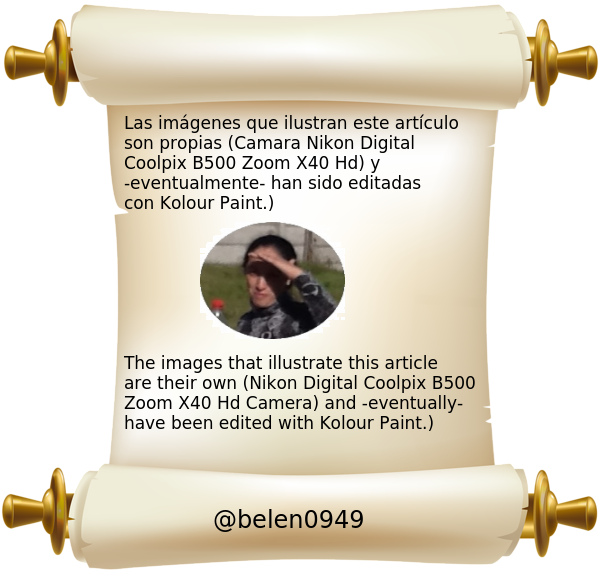 The original article has been published on my blog in Italian Il Mondo dei Dolci as a result of my several years of residence in that European country.*
I have published more than 5,000 recipes in it so if you dare to translate them and modify some of the ingredients, related to each country, you can do it freely.*
El artículo original ha sido publicada en mi blog en italiano Il Mondo dei Dolci como consecuencia de mis varios años de residencia en aquel país europeo.
He publicado más de 5.000 recetas en el mismo así que si se animan a traducirlas y a modificar algunos de los ingredientes, afines a cada país, pueden hacerlo libremente.

Don't have a Hive account yet? Sign up for free here! Join in the fun and make money by publishing and commenting.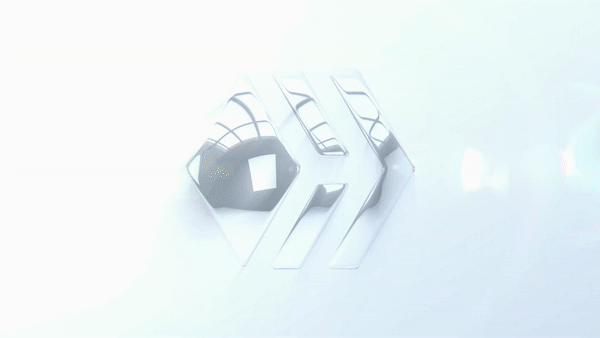 Autor del banner: The Peakd Studio/Banner Author: The Peakd Studio