I love food of any kind and I love when it is presented well, because as you might know, you eat with your eyes first.
That does not mean that food which isn´t presented well does not taste but if I see something that looks good I want to try it.
For the new theme Food of the Deranged Photography Contest I´m going to show you some of my photos I took on Bali. Since Bali is some kind of food heaven for me and many other people.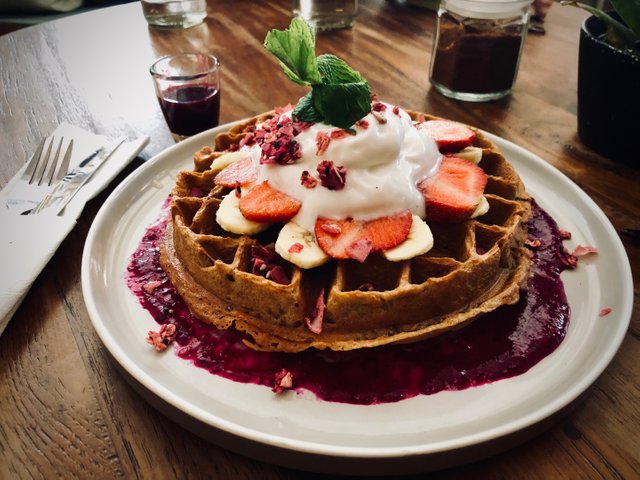 This big waffle was one of the most satisfying dishes I ever had. If you want to order this as a dessert you should not order a big main meal, as this thing is huge.
---
The chefs on Bali are pretty good in finding dishes from all around the world and cook them theirself...and do it better.
Eating out on Bali means that there is nothing you won´t find. A classic on the island are sandwiches, burritos or bagels of any kind. Like the both dishes below. So delishes.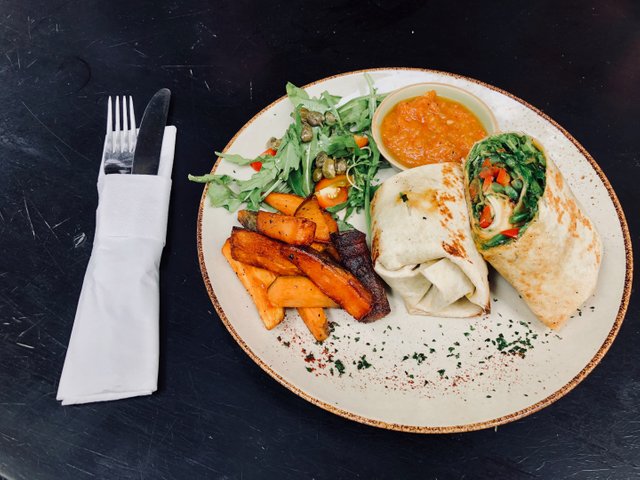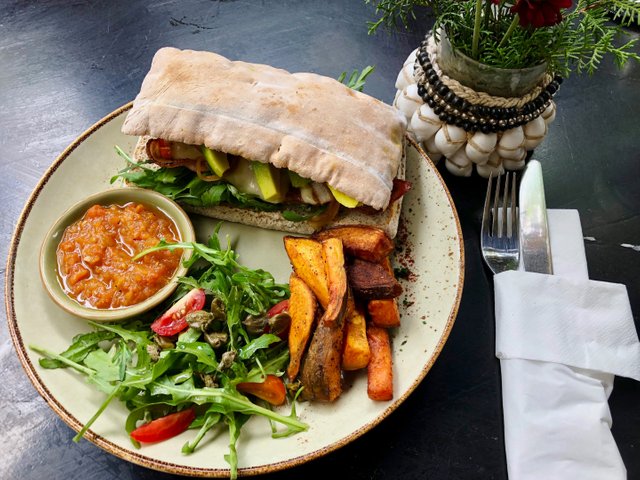 ---