Yay tonight is curry night, us Brits love our curries and in a nation wide survey we voted Chicken Tikka Masala our national dish. The weekend in the UK is the favorite time to call out for a Indian takeaway, as I am here in the #philippines I don't have that luxury so it falls on me to make tonight's meal. I will be preparing a hot chicken curry, Bombay Aloo (potatos) served with rice and chapati bread from a packet i'm feeling lazy, here's a quick look at the main ingredients.
Potatoes, sweet peppers, spring onion, tomatoes, sliced onion and chicken.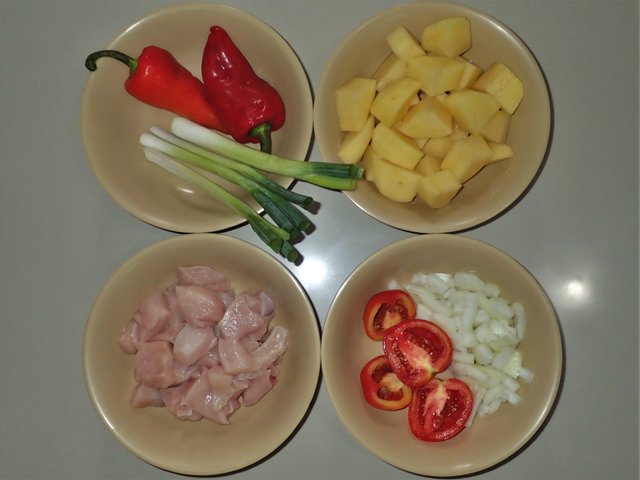 To kick off I will make the Bombay Aloo as it gets part cooked and then finished in the oven. First simmer cubed potatoes in a pan with a tea spoon of Turmeric and a little salt, cook until outer just starts to soften but not too much remember they are going in the oven soon.
Once ready drain and set aside, now in a frying pan melt a knob of butter and gently fry the spring onion add a hot curry powder once mixed with the butter, add the potatoes and toss around the pan for a minute. Now gently mix in chopped tomatoes being careful not to mash them in the process. Turn out into a oven proof dish sprinkle with some Garam Masala top with some chopped spring onion and they are ready for the oven. Cover with foil and bake for about 20 minutes, it's really that easy.
Ready for the oven.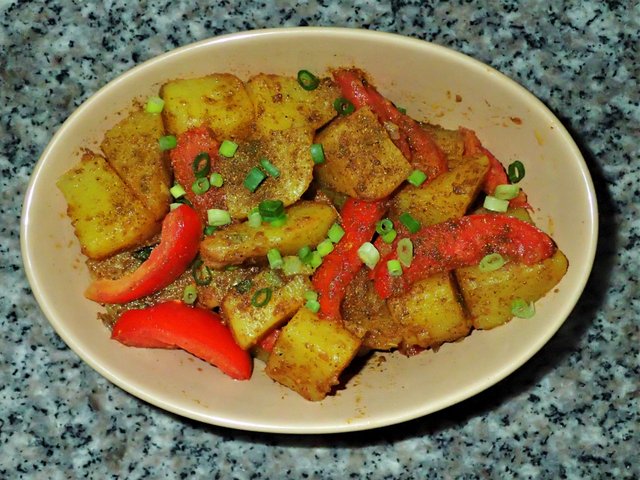 OK guys now that was pretty easy and the main is not much harder, fry some sliced onion and peppers in a pan I use a mix of oil and butter for this as the oil stops the butter from burning, once softened add the chicken and fry until no longer pink, at this point I remove from the heat and transfer all to a bowl.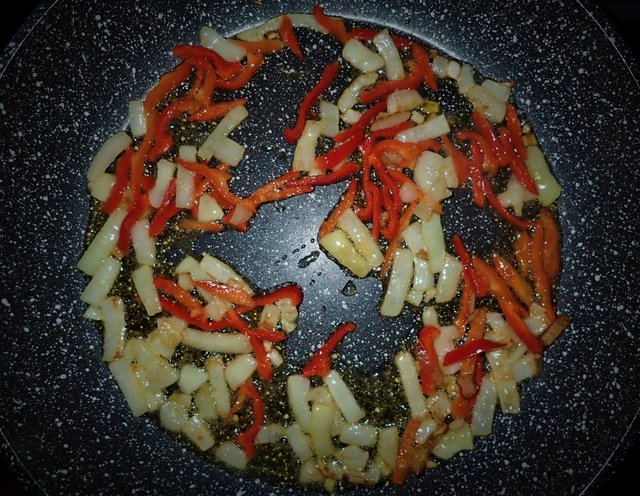 Next with more butter and oil I fry the spices for a minute to release their flavour then tip the chicken mix back in tossing around to soak up all the spices.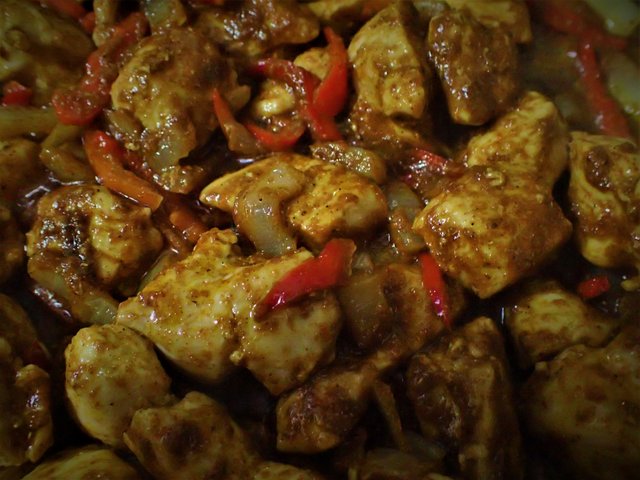 Last thing to do is add a tin of coconut milk which I forgot to mention earlier in the ingredients, simmer this for about 15 minutes until it thickens and goes darker.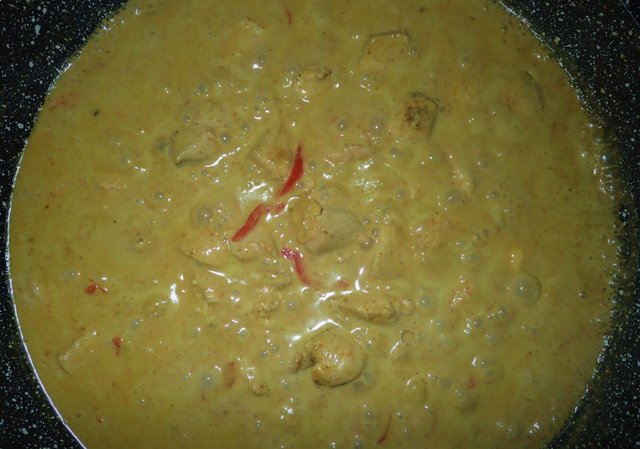 You are pretty much done here just need some rice and the Chapati serve and it's time to get eating.
Dinner is served, enjoy.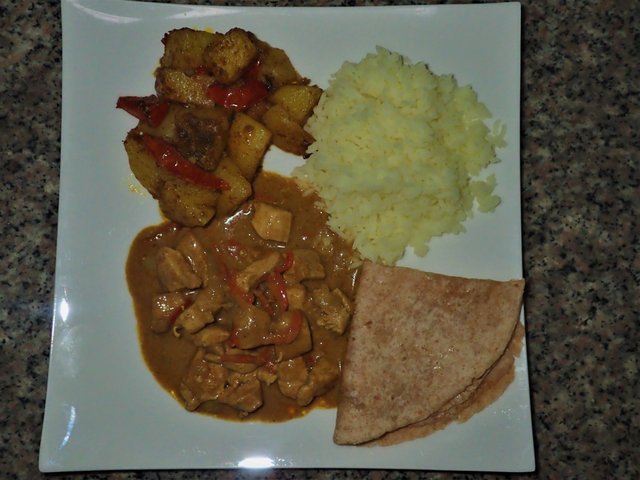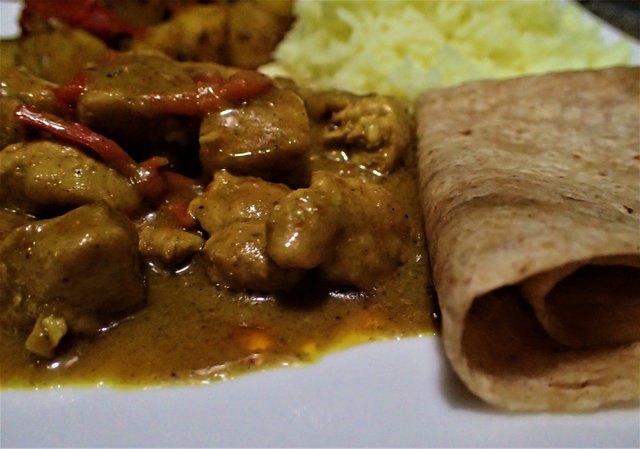 This serving was for two but it's easy to size up and if you cook too much it will keep for days in the fridge or can be frozen for a future quick meal.
Now it's your turn good luck and let me know your results. Until next time stay safe folks!