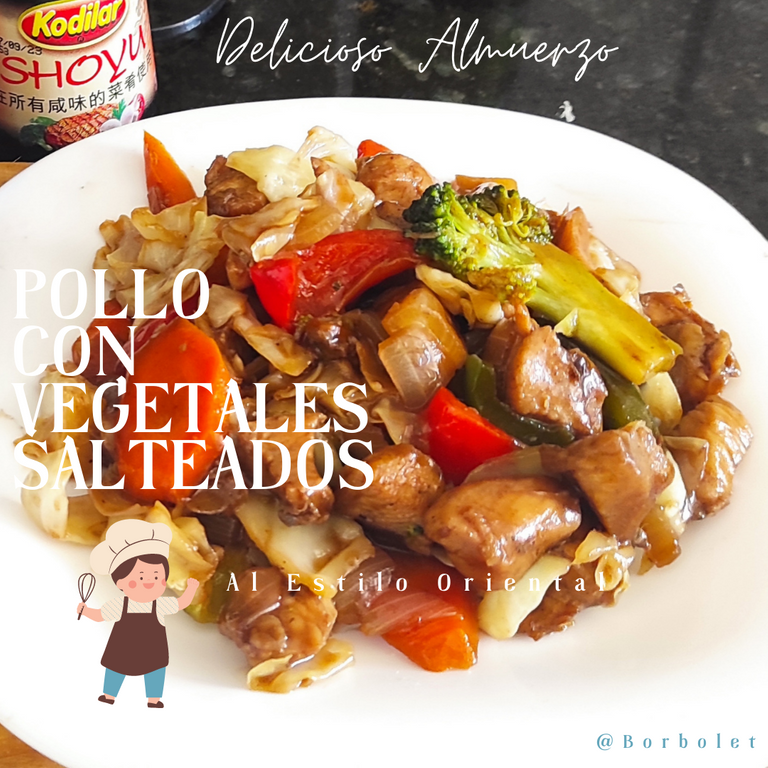 🍅👩‍🍳🧄🍗🥕🍈🍠🧅🥦
💕Un saludo lleno de mucho carino y entusiasmo para todos Los que conforman esta plataforma hive. El dia de hoy les dare una receta: Pollo con vegetales Salteados al estilo oriental muy deliciosa y rápida de hacer se que les encantara disfrutarla en família.
💕A greeting full of love and enthusiasm for all those who make up this platform hive. Today I will give you a recipe: Chicken with sautéed vegetables oriental style very delicious and quick to make I know you will love to enjoy it in family.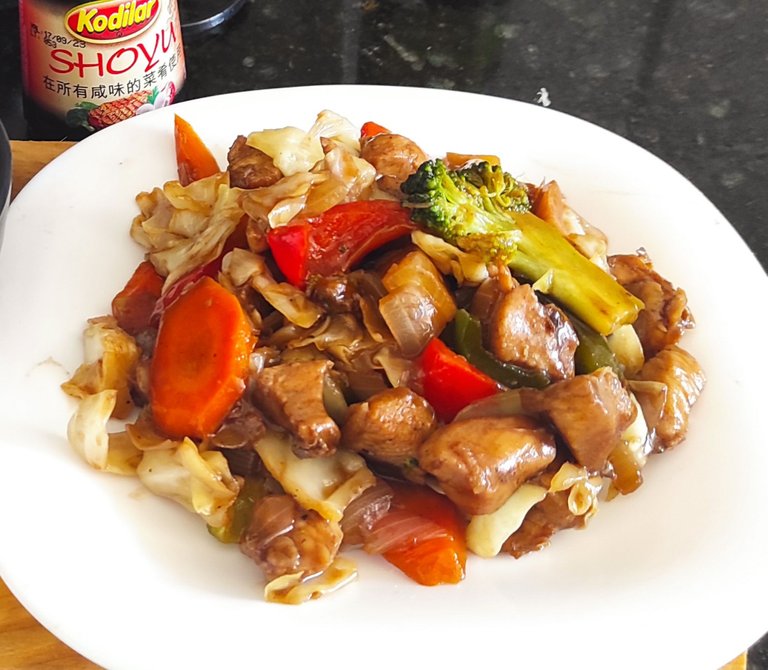 🍅👩‍🍳🧄🍗🥕🍈🍠🧅🥦
🍠Ingredientes:
Para la preparación de este delicioso pollo he utilizado:
-500gr de pechuga de pollo en dados.
-1 cucharada de jengibre fresco rallado.
-Sal y pimienta al gusto
-5 dientes de ajo machacados
-1/2 cucharadita de comino
-30 ml de salsa de soja
-30 ml de aceite de oliva
-1/2 pimiento rojo picado en cuadraditos
-1/2 pimiento verde picado en cuadraditos
-1 cebolla picada en cuadraditos
-300gr de repollo picado en cuadraditos
-1 zanahoria picada en rodajas
-brócoli picado en trozos.
-1cucharada de vinagre de arroz
-1-cucharada de Maizena.
🧅Ingredients:

For the preparation of this delicious chicken I used:
-500gr of diced chicken breast.
-1 tablespoon of grated fresh ginger.
-Salt and pepper to taste
-5 crushed garlic cloves
-1/2 teaspoon cumin
-30 ml soy sauce
-30 ml olive oil
-1/2 red bell pepper, diced into small squares
-1/2 green bell bell pepper, diced
-1 onion, diced
-300gr cabbage chopped in cubes
-1 carrot chopped in slices
-broccoli chopped in pieces.
-1 tablespoon of rice vinegar
-1-tablespoon of cornstarch.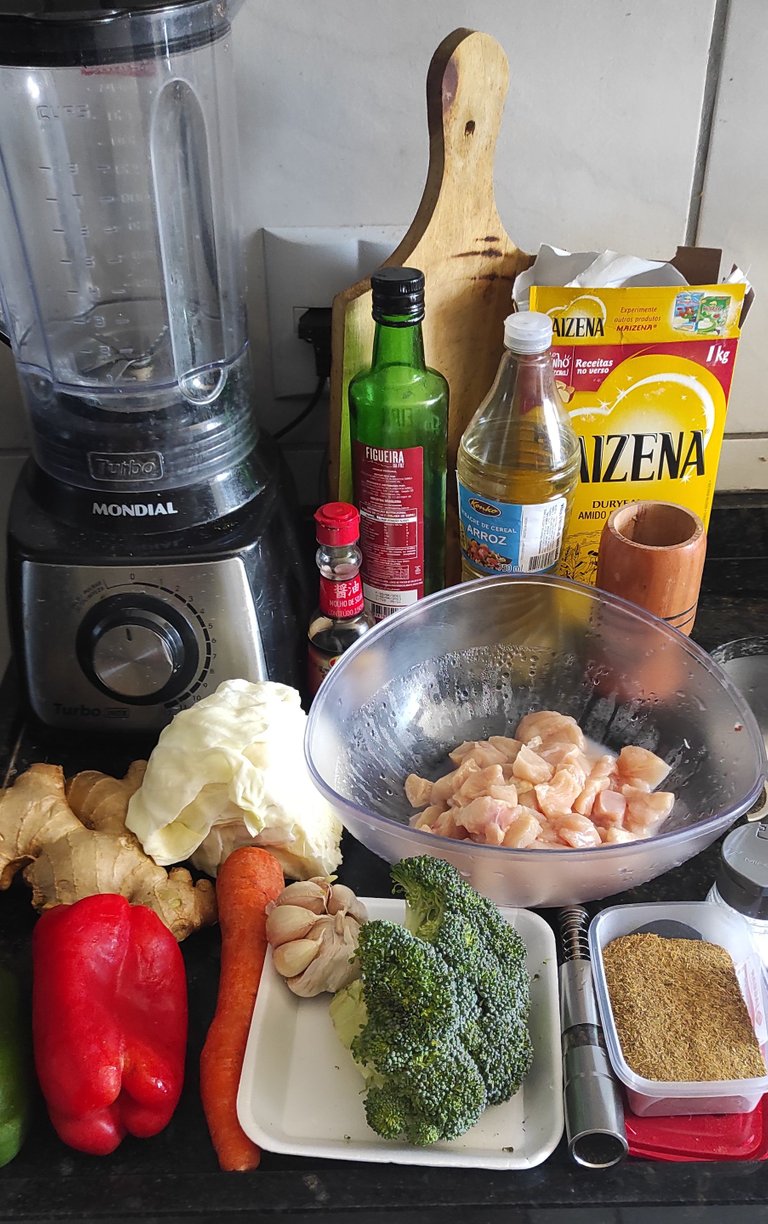 🍅👩‍🍳🧄🍗🥕🍈🍠🧅🥦
💕Primero sazona el pollo añadiendo la cucharada de jengibre, sal y pimienta al gusto, ajo machacado y 15 ml de salsa de soja, mezcla y reserva.
💕First season the chicken by adding the tablespoon of ginger, salt and pepper to taste, crushed garlic, and 15ml of soy sauce, mix and set aside.
💕Se lavan las verduras y se cortan en dados (cebolla, pimiento rojo, pimiento verde y col), la zanahoria se corta en rodajas y el brócoli en trozos pequeños.
💕The vegetables are washed and diced (onion, red pepper, green pepper, and cabbage), the carrot is chopped into slices and the broccoli into small pieces.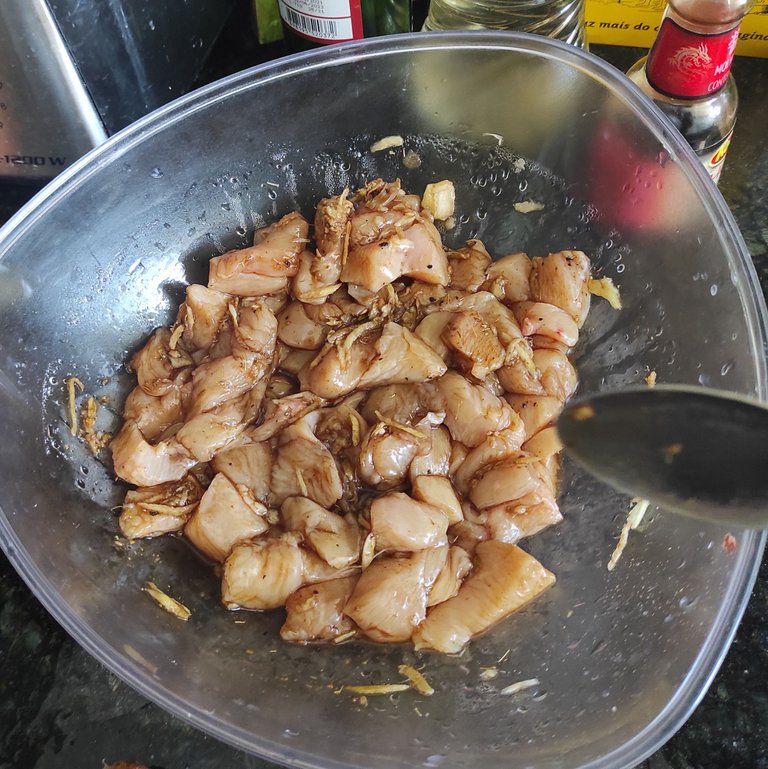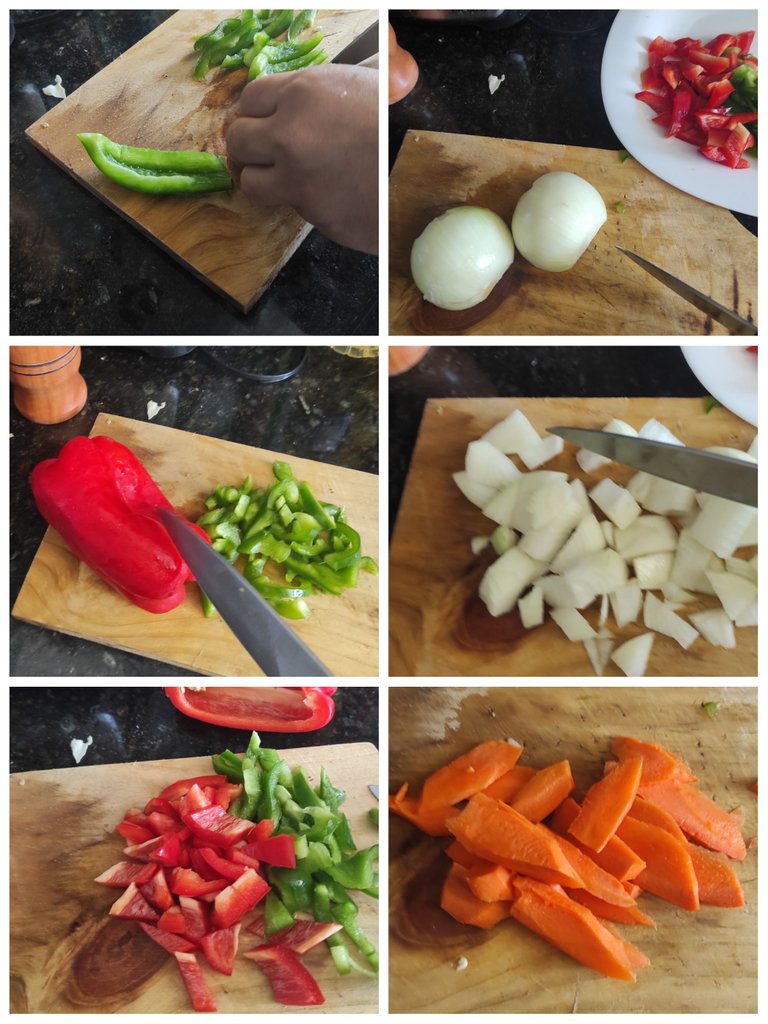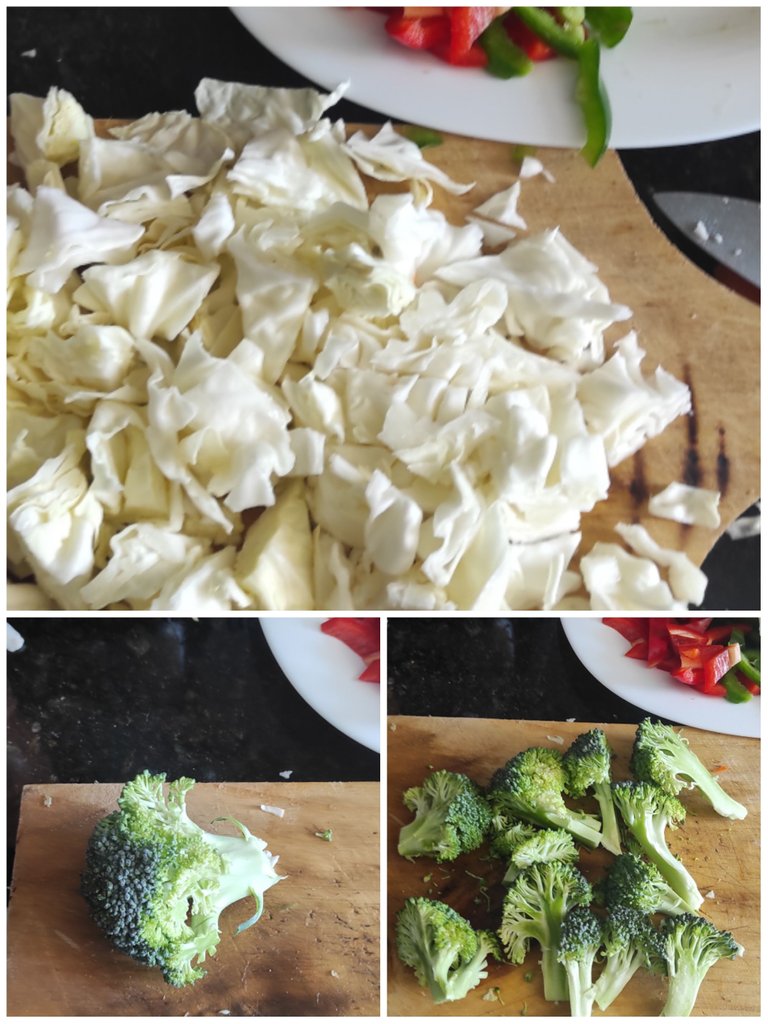 💕Añadir 1 cucharada de maicena a 60 ml de agua, diluir y reservar.
💕Add 1 tablespoon of cornstarch to 60 ml of water, dilute and set aside.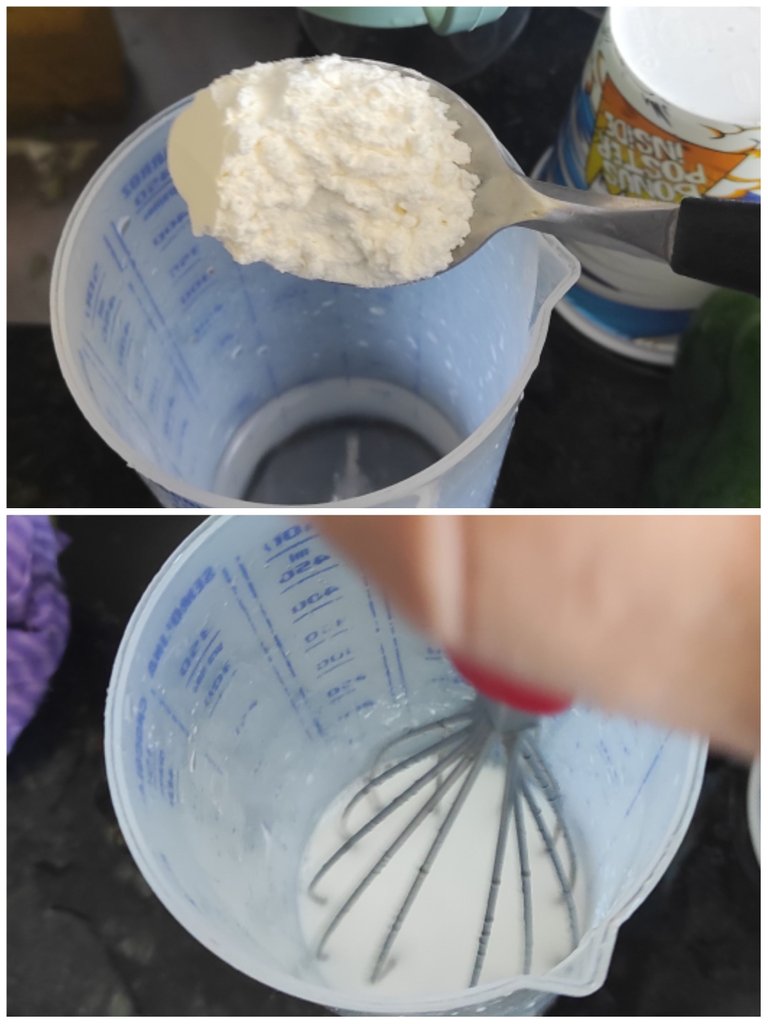 💕Calentar una cazuela y añadir 15 ml de aceite de oliva, cuando esté caliente, colocar el pollo en ella y sellarlo en todas sus partes, luego sacarlo y reservarlo.
💕Heat a casserole dish and add 15 ml of olive oil, when hot, place the chicken in it and seal it in all its parts, then remove it and set it aside.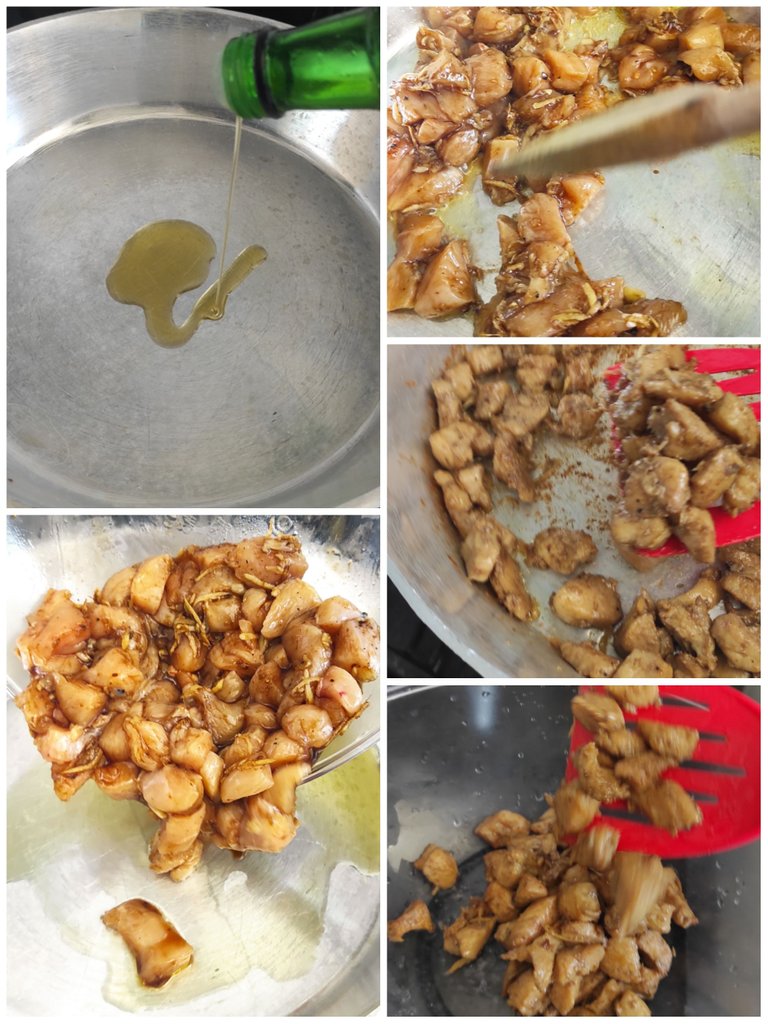 💕En la misma sartén añade 15 ml de aceite de oliva y añade la cebolla, los pimientos y la zanahoria y saltea durante 3 minutos. A continuación, añadir el brócoli y salpimentar al gusto.
💕In the same pan add 15 ml of olive oil and add the onion, bell peppers and carrot and sauté for 3 minutes. Then add the broccoli and add salt and pepper to taste.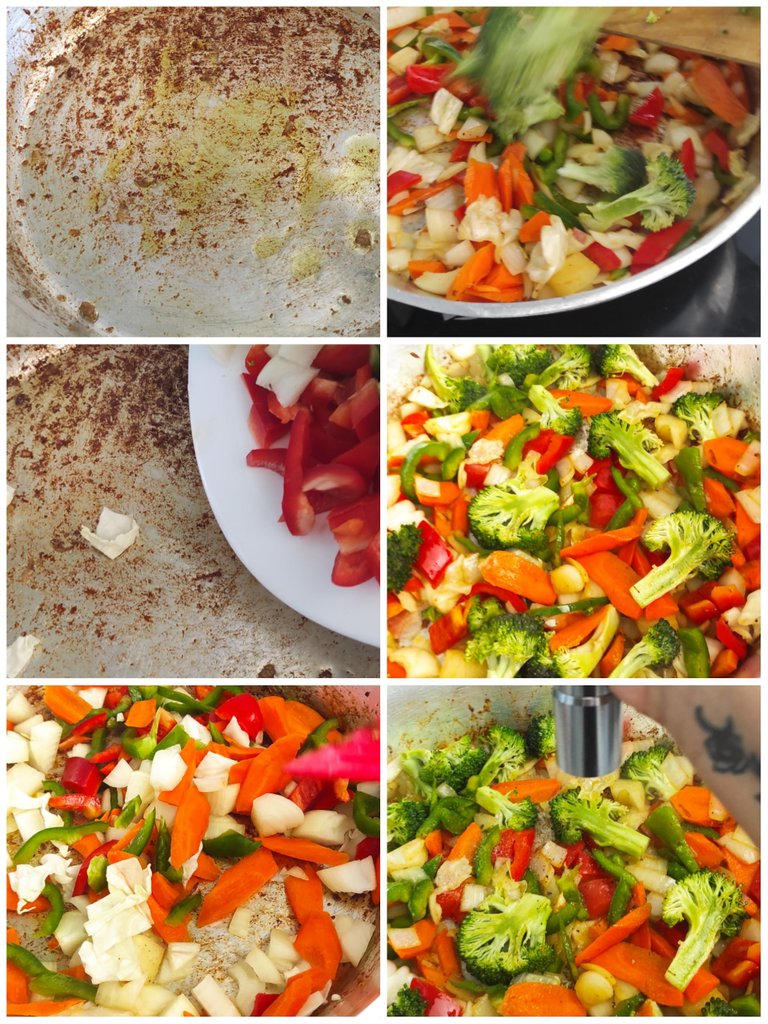 💕Después de 5 minutos de rehogar todas las verduras, añadir el pollo reservado y seguir moviendo todos estos ingredientes para concentrar todos estos sabores.
💕After 5 minutes of sautéing all the vegetables, add the reserved chicken and keep moving all these ingredients to concentrate all these flavors.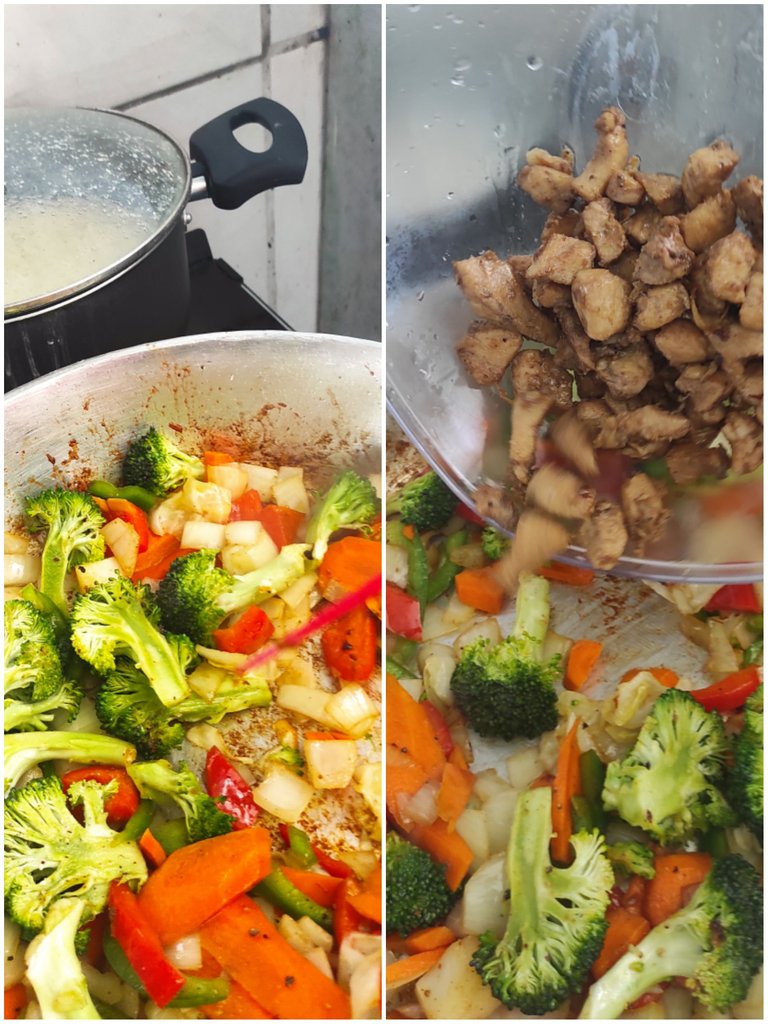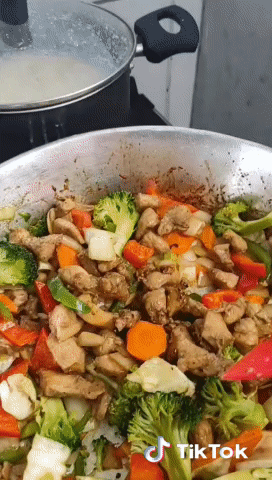 💕A continuación se añade el repollo y se sigue rehogando.
💕Then add the cabbage and continue sautéing.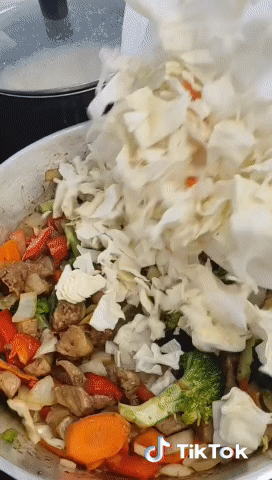 💕A continuación, añadir 15 ml de vinagre de arroz, la mezcla de maicena y 15 ml de salsa de soja.
💕Then add 15 ml of rice vinegar, the cornstarch mixture and 15 ml of soy sauce.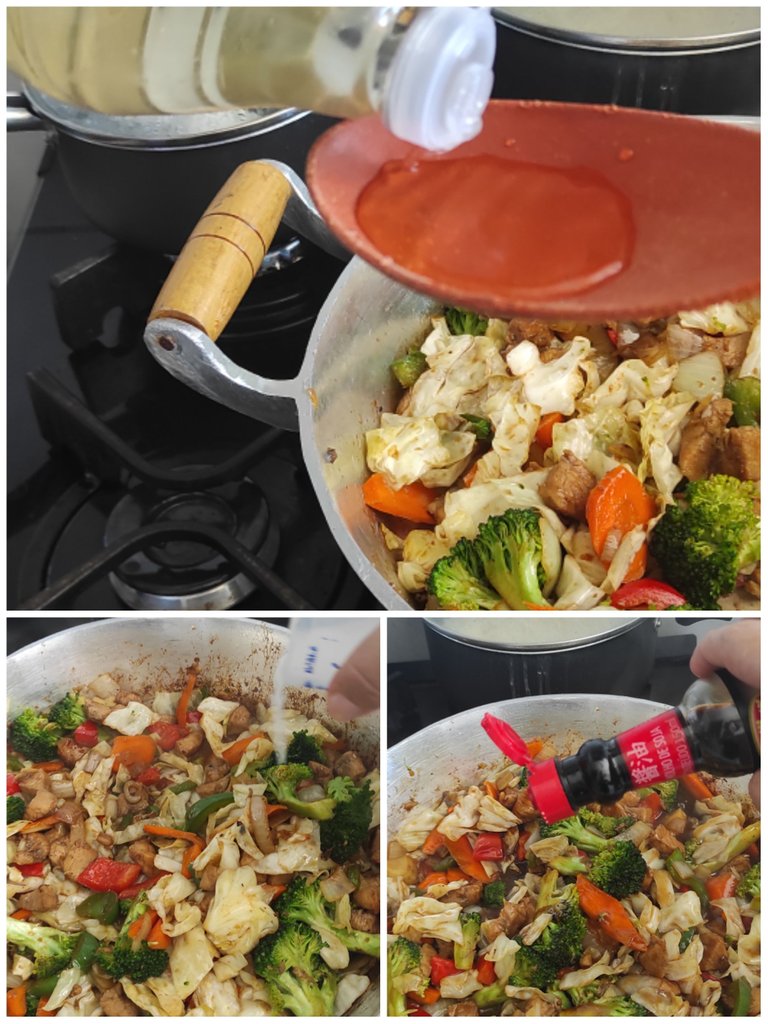 💕Se mezcla todo durante 5 minutos y ya tenemos una delicia de pollo.
💕Mix everything for 5 minutes and ready we have a chicken delicacy.
💕Eso es todo amigos, déjenme decirles que las verduras estaban deliciosas y el pollo muy jugoso, lo serví con arroz blanco y lo disfrutamos en familia.
💕That's all my friends, let me tell you that the vegetables were delicious and the chicken was very juicy, I served it with white rice and we enjoyed it as a family.
🍅👩‍🍳🧄🍗🥕🍈🍠🧅🥦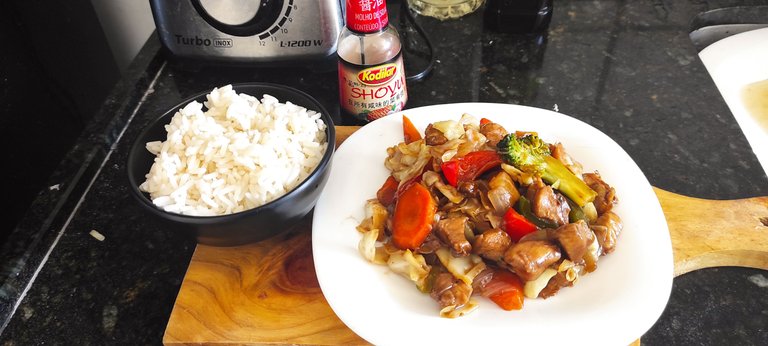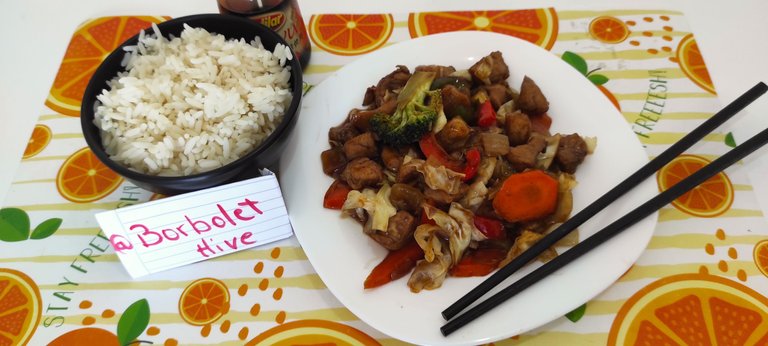 Me despido deseándole a todos muchas bendiciones
@borbolet
🍒
Gracias por el apoyo
I say goodbye wishing you all many blessings
@borbolet
🍒
Thanks for the support
Images of my property
Imagenes de mi propiedad