This is my entry for the @Theterminal cookbook contest.
The categories for September are: Fish/Dessert/Vegano.
---
The rules of participation are as follows:
Create a blog for your favorite recipe with instructions
Share at least 3 photos of the process
Share the recipe
The blog must be 300 words minimum
The title of the blog must mention the cookbook, the month and the category of the terminal
Only with blogs will be accepted at least 1 picture where you are preparing the dish, because we love to meet the new chef
The blog must be published in the comments of the main blog of the contest
For more information I leave you the link of the contest
https://peakd.com/hive-120586/@theterminal/new-monthly-cookbook-contest-theterminal-september-category-fish-desserts-vegan
The category I chose was desserts
I love to sweeten the palate of diners.
I want you to learn how to make this delicious cake. It is ideal for an afternoon meal accompanied by a coffee, or also to celebrate a birthday.
Surprise your loved ones with this delicious dessert
---
Ingredients
1 Pineapple, peeled and cut into wheels
500 grams of leavening flour
5 eggs (whites and yolks separated)
250 grams of margarine
450 grams of sugar
450 millilitres of milk
For the candy
:
450 grams of sugar
Preparation
The first thing you must do is peel and cut the pineapple in slices of 1.5 centimeters wide and reserve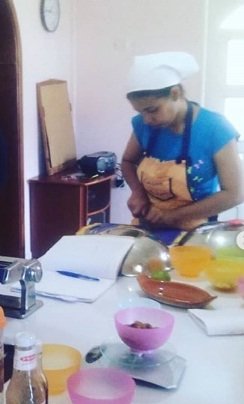 Place the sugar that you will use to make the candy in the mold, this will take to direct fire in the burner moving little by little until the sugar has been diluted and turned into an amber color.
When the candy is cold, you will put the pineapple.
---
In a bowl put the margarine with the sugar and beat it until it is creamy, add one by one the yolks and beat it, add the flour interspersed with the milk in three equal parts.
Separately beat the egg whites until they become stable peaks, (snow point) add to the previous mixture in a wrapping way, so our mixture gains air and the cake will be spongy.
  Pour this mixture into the mold where you have the pineapple slices. Bake for 45 minutes at 175ºC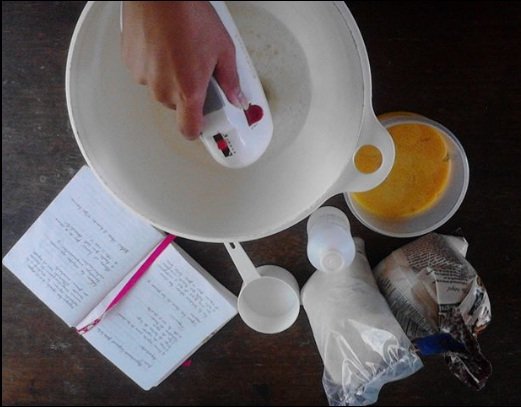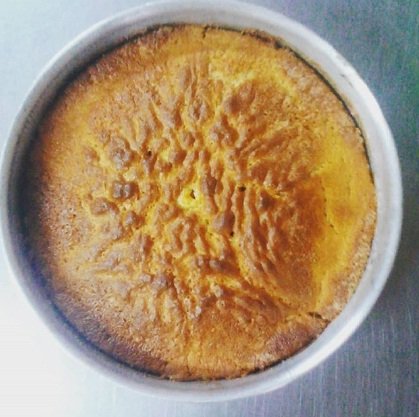 Tips
To verify that the cake is ready, introduce a stick after 45 minutes, if it comes out clean it means that our cake is already baked.
When you take it out of the oven, wait 5 minutes and remove it from the mold to prevent the caramel from drying out and sticking to the mold.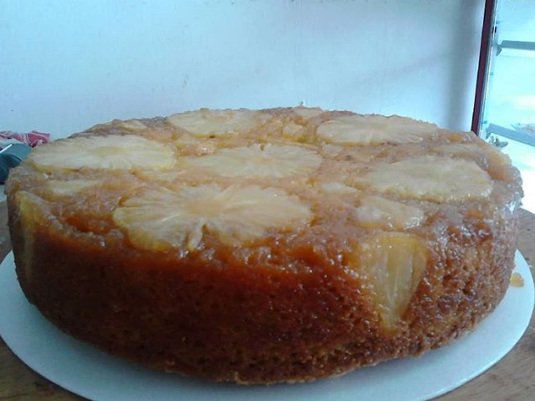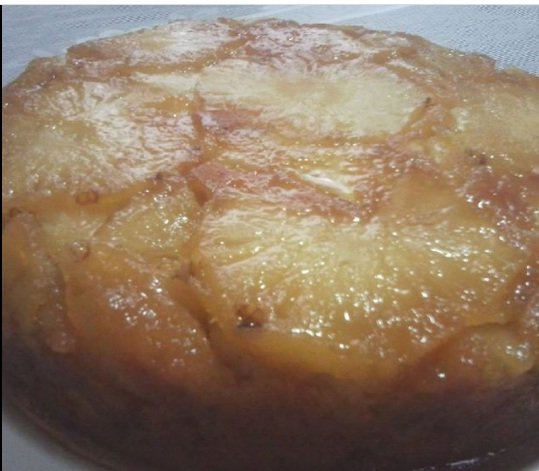 ---
Did you like this recipe?
If you have any questions, please let me know in the comments and I will be happy to clarify them for you.
---
The photographs belong to my personal gallery
Images are courtesy of Pixabay.com