Few days before I prepared a very popular lentil-veg combination Moong dal with Palak (Split moong with spinach), this time I prepared one more popular lentil-veg combination Chana dal with Louki (Split gram with bottle gourd).
So many people do not like bottle gourd as a vegetable but this combination make a delicious recipe.
In Indian cuisine, it is a well-known dish prepared in different types with some ingredients variation but the main ingredients remain the same.
Here is my way - How I prepared and what ingredients I used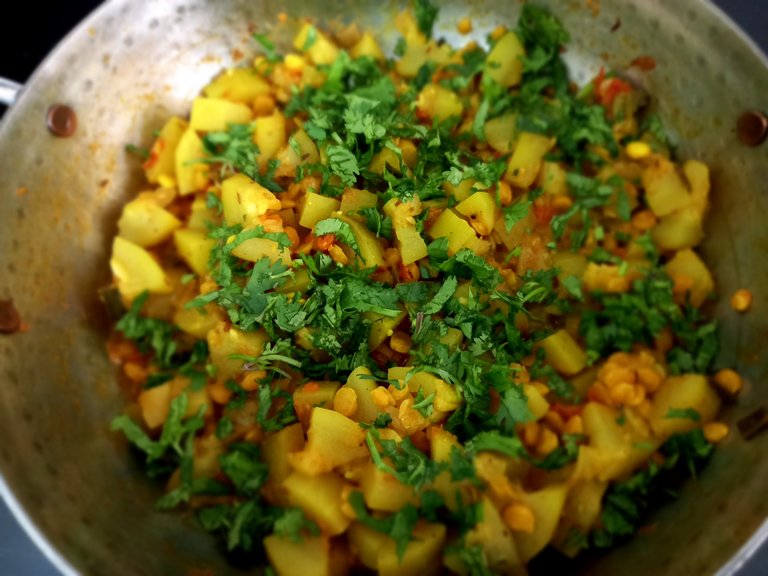 Ingredients used
Split Gram (Chana dal) - 1/4 cup
Bottle gourd 1 pc (About 1 kg)
Any vegetable oil of your choice (I used mustard oil)- 1 tbsp
Garlic cloves (I used fresh green garlic as it is available in the season) 5-6 cloves.
Tomatoes 2-3 nos
Green chillis 1-2 nos
Spices like cumin seeds, mustard seeds, turmeric powder, coriander powder, garam masala.
Lemon juice of 1 lemon
Fresh coriander leaves
Salt to taste
Water as required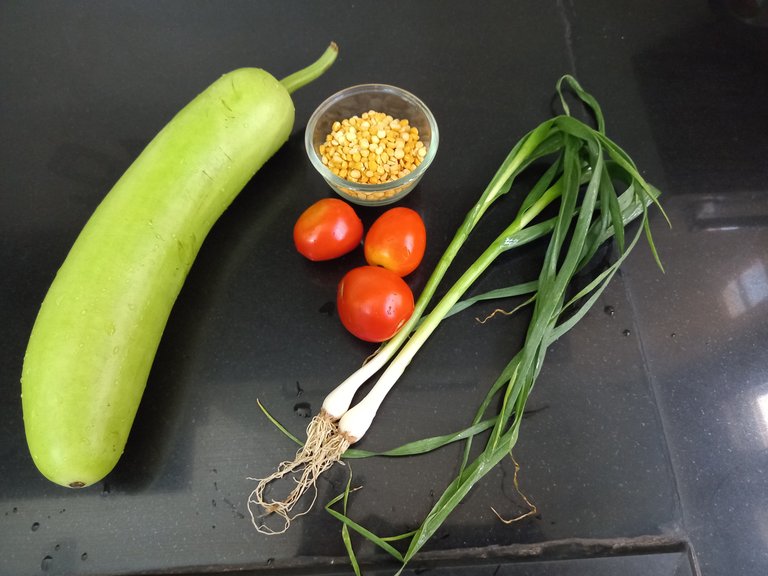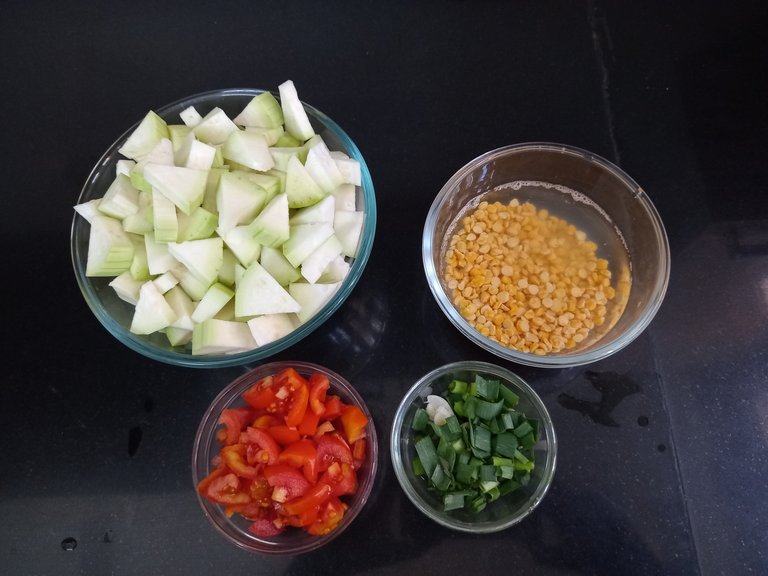 Procedure
Wash split gram thoroughly and soak for about 30 minutes.
Wash and cut all vegetables.
Heat oil in a pan and add spices, saute for a while.
Add garlic and tomatoes and cook for 5 minutes.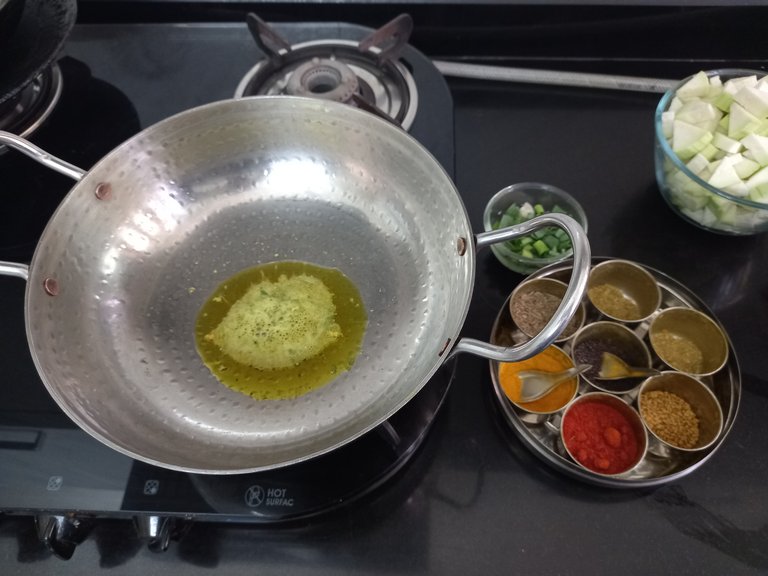 Now add soaked dal and some amount of water and cook for 5-10 minutes.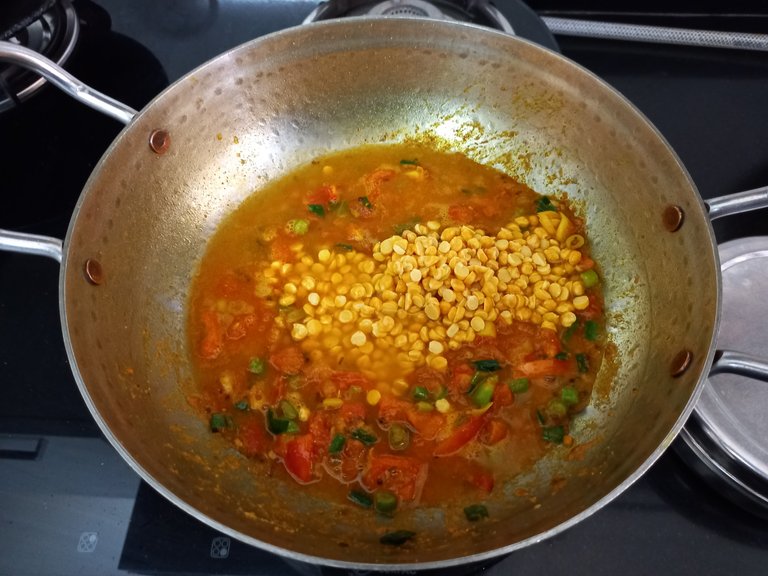 Add bottle gourd and water as required, Cover and cook until dal becomes soft.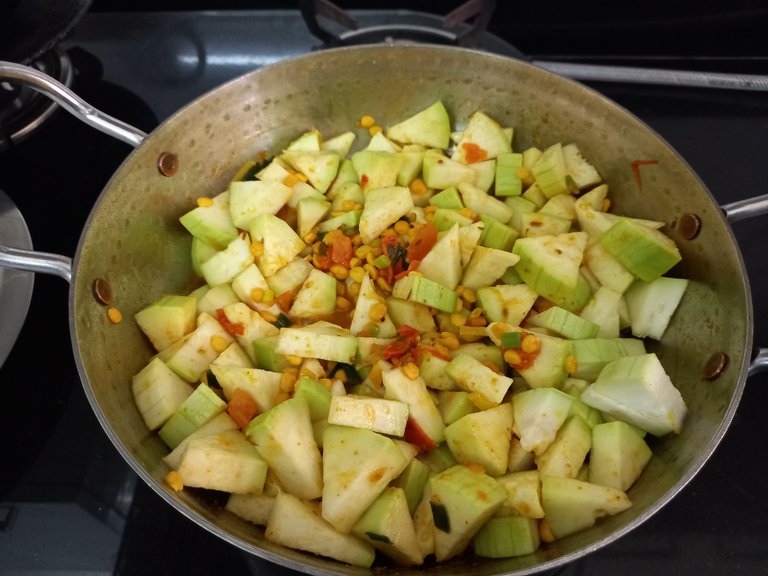 Add garam masala if you like a little spicy.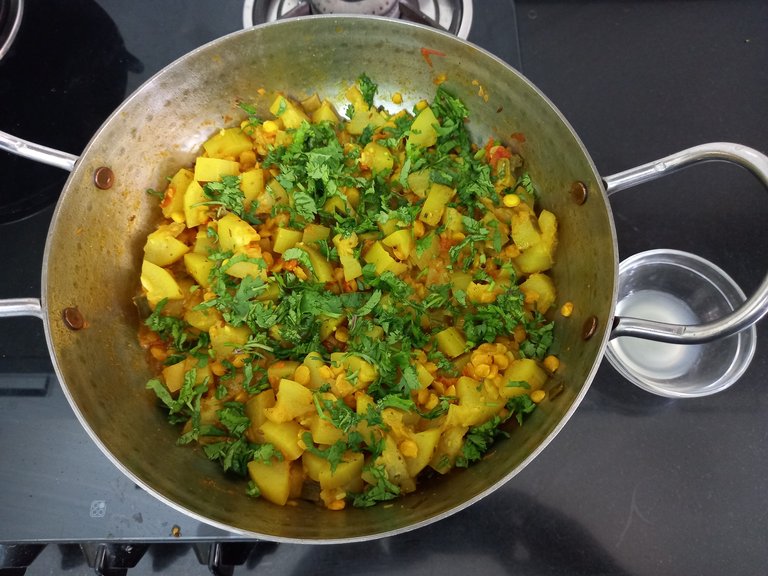 Garnish with chopped fresh coriander leaves and add lemon juice at the time of serving.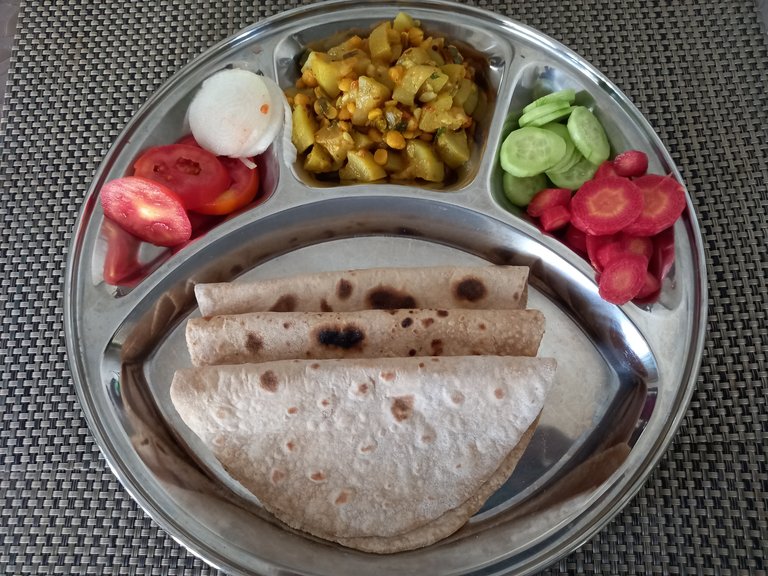 ---
Serve Hot with Rice, Chapati, Parantha or any bread of your choice!!
---

---