First time in my life I had Hakka Noodles in a restaurant and I really liked the taste of this Chinese recipe. I always wanted to make it at home, so on the demand of my kids, finally I prepared it. Veg Hakka noodles are vegan by default if the noodles we are using have no animal ingredients like an egg etc.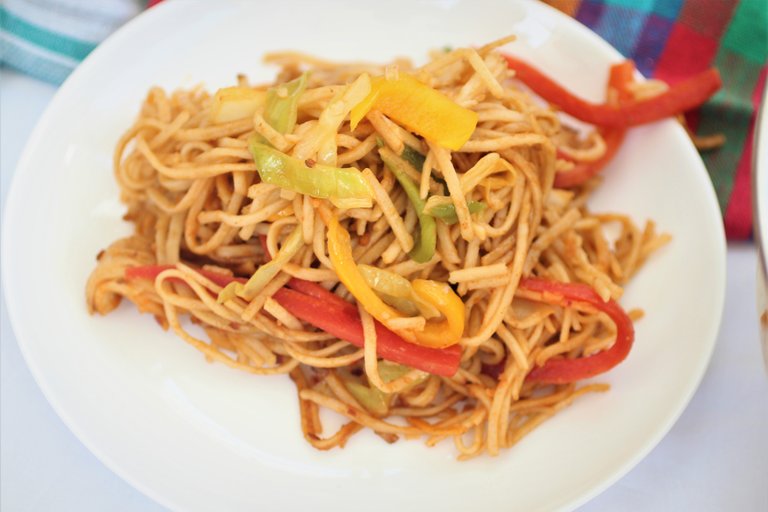 I felt that preparing such recipes are far easier than any Indian recipe as we use readymade ingredients like different types of sauce and noodles which required very less cooking time. As in Indian recipe most of the food, we start it from scratch, from various fresh ingredients.
One interesting thing is that my wife never eats fast foods like pizza, noodles etc in any restaurant but she likes to have them if prepared by me at home.
While eating, the question asked by my kids "why it is named Hakka?" I had no answer but when I googled about it, found that
The Hakka (Chinese: 客家), sometimes Hakka Han, are Han Chinese people whose ancestral homes are chiefly in the Hakka-speaking provincial areas of Guangdong, Fujian, Jiangxi, Guangxi, Sichuan, Hunan, Zhejiang, Hainan and Guizhou. The Chinese characters for Hakka (客家) literally mean "guest families".
So, whatever the meaning of the name, the dish is really delicious to enjoy with family!
Here is my recipe, how I made my Hakka Noodles?
Ingredients Required
Hakka Noodles ( I used 2 pack of 200 gm each for 4 servings)
Vegetables like Cabbage, Bell Pepper, Carrot etc
Shezwan Chutney (sauce)
Soya Sauce
Red Chilli Sauce
Green Chilli Sauce
Vinegar (optional, I didn't use)
Salt to taste
Vegetable oil little quantity
water to boil noodles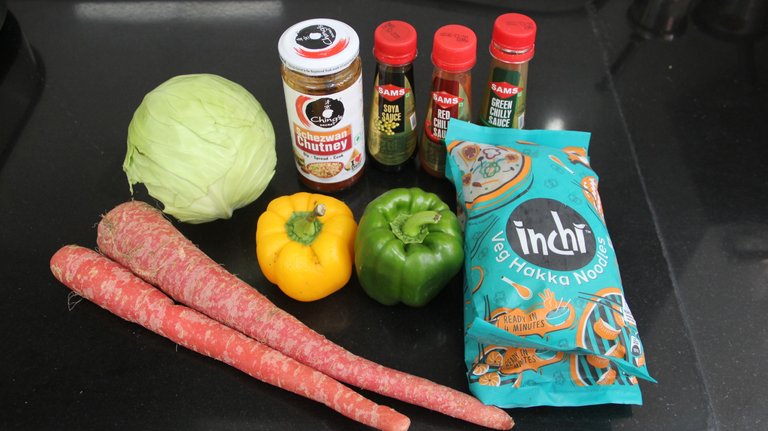 Procedure
Cut vegetables in julienne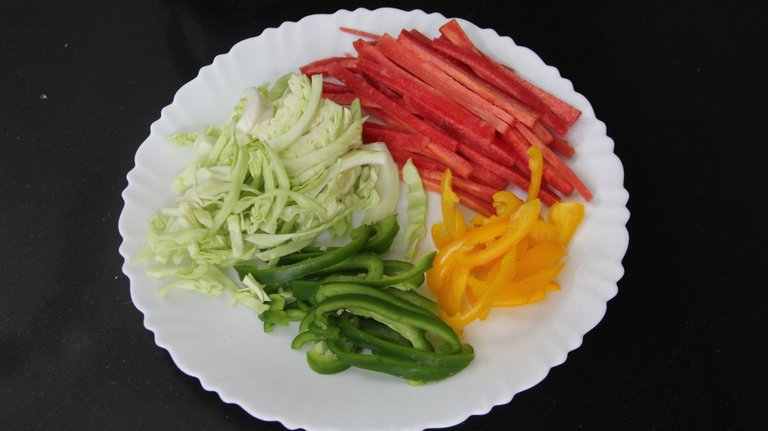 Boil noodles and drain the water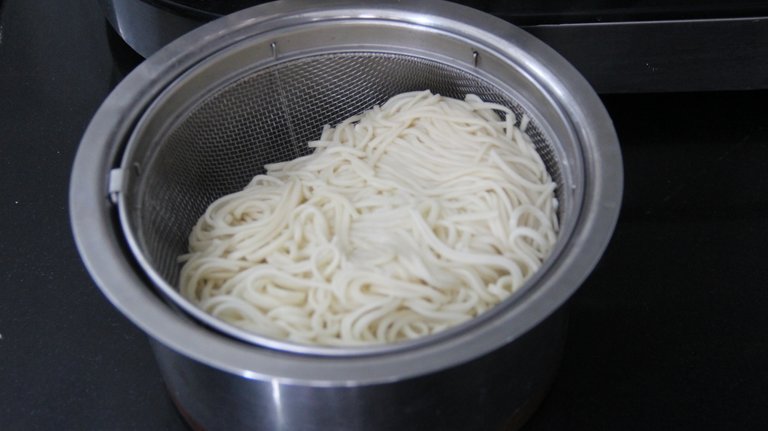 Heat oil in a pan and saute all vegetables, cover and cook for a few minutes.
Add noodles and mix well.
Add all types of sauce as per taste. Care must be taken while adding it, if you don't know how much spicy and salty are the sauces.
Add salt as required and some water if you feel that noodles are too dry.
Cover and cook for couple of minutes.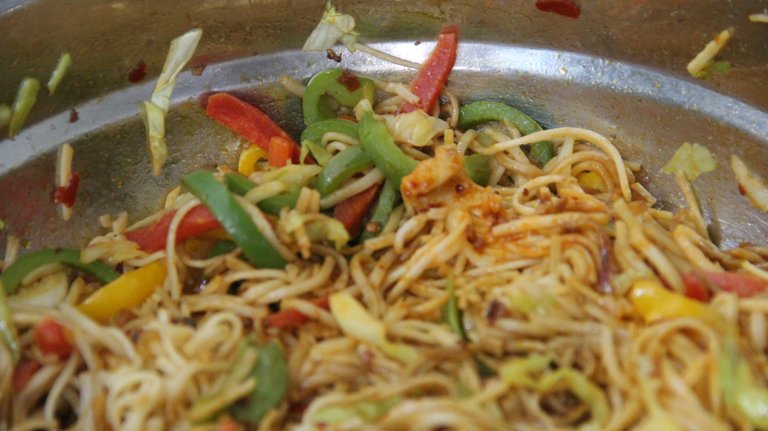 Your Hakka Noodles are ready to serve
Serve it hot!!
You also can watch this recipe in detail here in my youtube video👇