Having something delicious and healthy in the morning makes a day happy and energetic.
Halva is a very famous dish in the Indian subcontinent. Although word Halva is originated in the western Asian region it has perfectly blended into Indian culture that it is difficult to think of it as an expatriate dish.
Mainly halva is a dessert made of grain flour, sugar/jaggery and oil/ghee topped with some dry fruits. In India Aate ka Halva (wheat flour halva) and Suji ka Halwa (Semolina halva) is the most popular version of halva. Other than this Basen ka halva (gram flour halva) and other less popular grain like buckwheat (Kuttu) flour halva is also gaining popularity.
Here I would say that making halva is a good way to consume these less used but nutritious grains.
So, today I prepared Buckwheat and Wheat flour halva.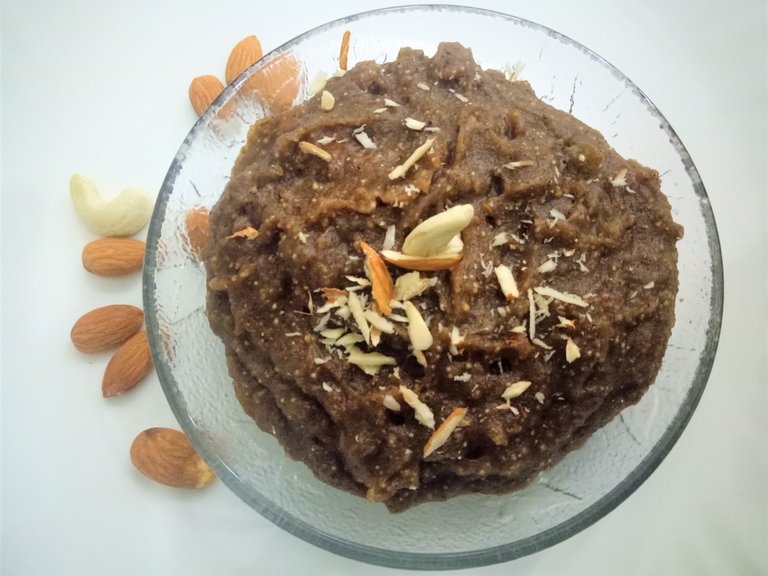 Ingredients
Buckwheat flour 1/2 cup
Wheat flour 1/2 cup
Vegan ghee or any vegetable oil like coconut etc. 1/4 cup
Jaggery or sugar 1/2 cup
Dryfruits of your choice
Cardamom powder 1 tsp
Water 3 cups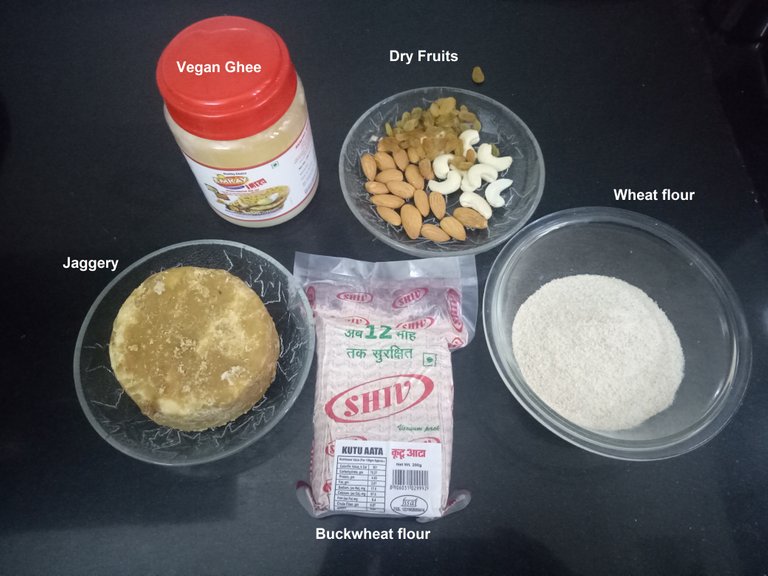 Tips
The ratio of flour you can change as per your choice.
Quantity of jaggery or sugar can vary according to your taste.
Quantity of Ghee/oil also varies as per your choice.
Water should be at least 3 times the volume of flour. For 1 cup flour take 3-4 cups of water to make soft halva.
Procedure
Take flour and ghee in a heavy bottom pan or kadhai and roast flour on medium to low flame till becomes light brown. Avoid over-roasting as it may change the taste of halva.
At this stage, you also can add crushed dry fruits so that they will also roast together and give a crunchy feeling.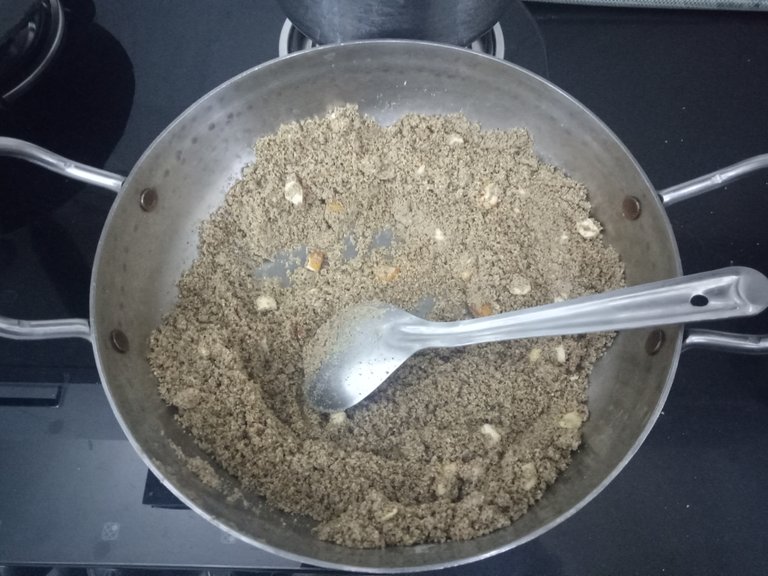 In a separate pan take water and dissolve jaggery/sugar by heating, no need to boil the solution.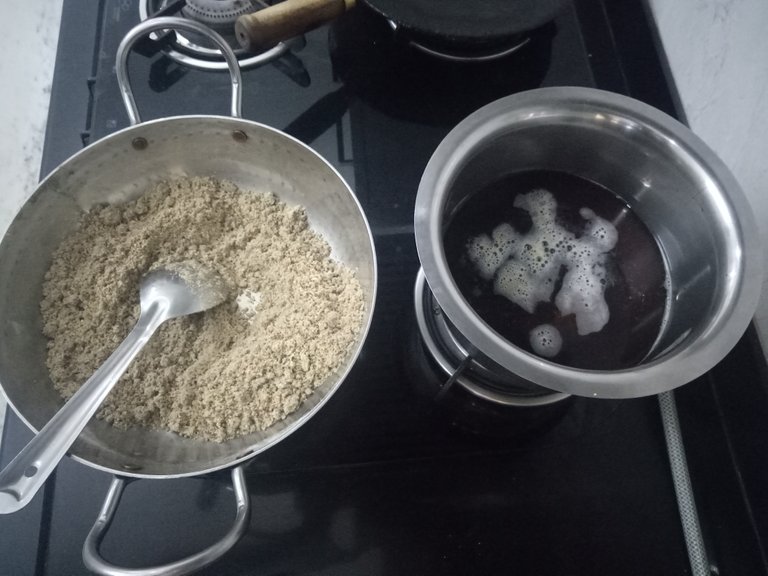 Once the flour is roasted add hot jaggery solution and mix well.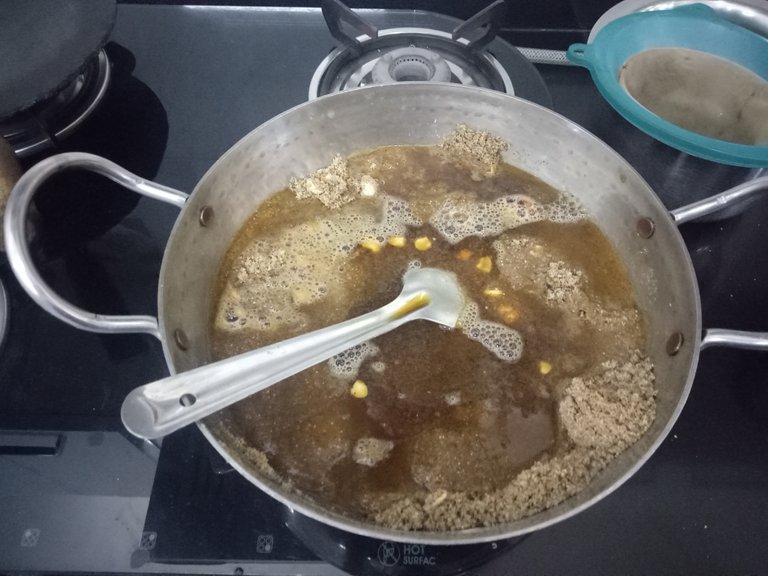 Finally, add cardamom powder and resins, mix and cook more for a couple of minutes.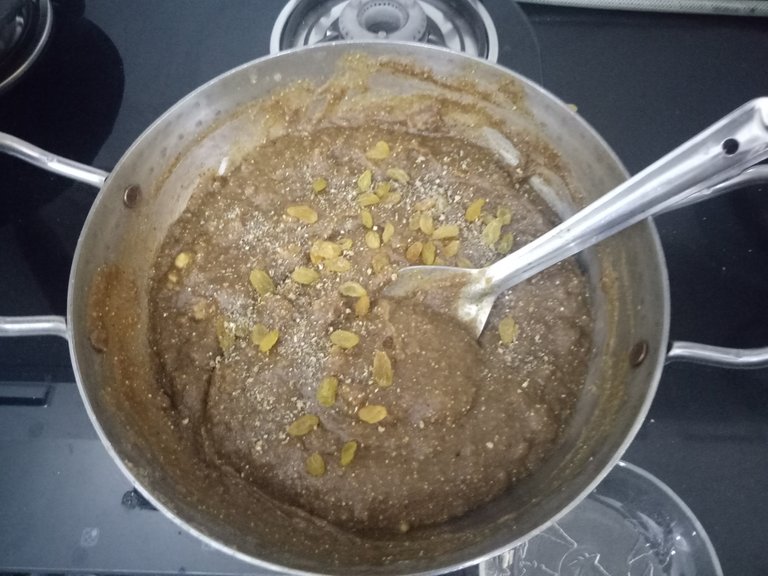 Your Halva is Ready, serve it hot!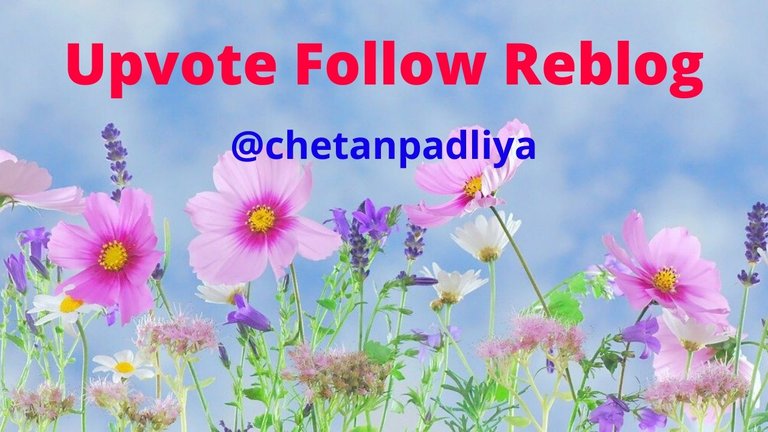 ---
Posted via foodiesunite.net