In India, we have the tradition of making most of the snacks at our home, instead of buying readymade from the market. This tradition is still flourishing, despite of readily available varieties of readymade snacks.
We believe that making anything in our own kitchen is more hygienic, healthy, delicious and gives a lot of satisfaction to the whole family.
In India, Fresh Potatoes are available abundantly in March Before the festival of Holi, and it is a tradition to make potato chips at home to serve guests as snacks, whoever comes to play Holi.
Of course, making chips requires some efforts but the satisfaction it gives can't get from the readymade chips or wafers bought from the market.
---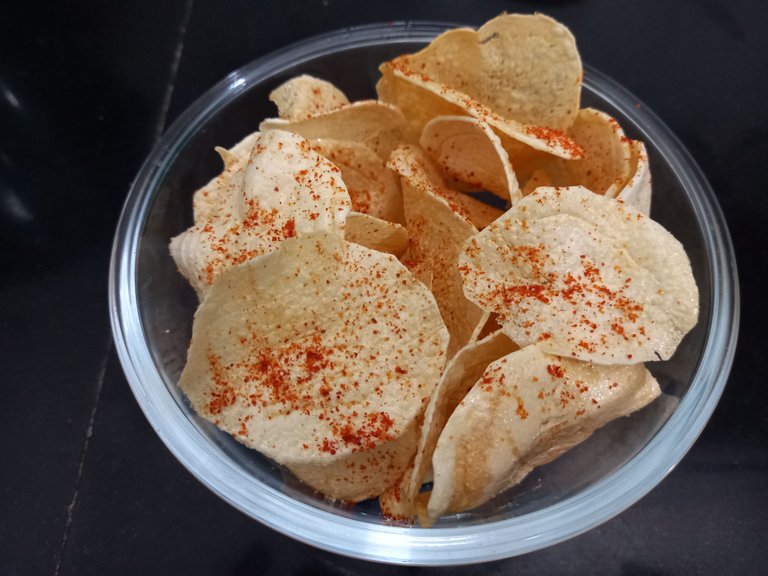 ---
Ingredients Required
Fresh big size potatoes
Sufficient Water to wash, merge and cook potatoes.
Alum a small piece
Procedure
Wash and peel the potatoes. care must be taken that after peeling potatoes must be kept submerged into the water during the whole process, it avoids chips to turn dark in colour.
Peel the potatoes and submerge them in water.
---
Slice them thin and kept them submerged in the water.
---
Now take enough water in a big utensil to cook these chips. Before cooking it, add an Alum piece for a minute and remove it. It helps to keep chips white.
It doesn't require to cook for a long time, just cook for about 5 minutes in boiling water, on a low flame.
---
Cook in small batches and dried in sun or in air on a plastic sheet.
If the weather is warm it becomes dried within 8 hours. When it is completely dried can be stored for a year or longer, in an airtight container.
---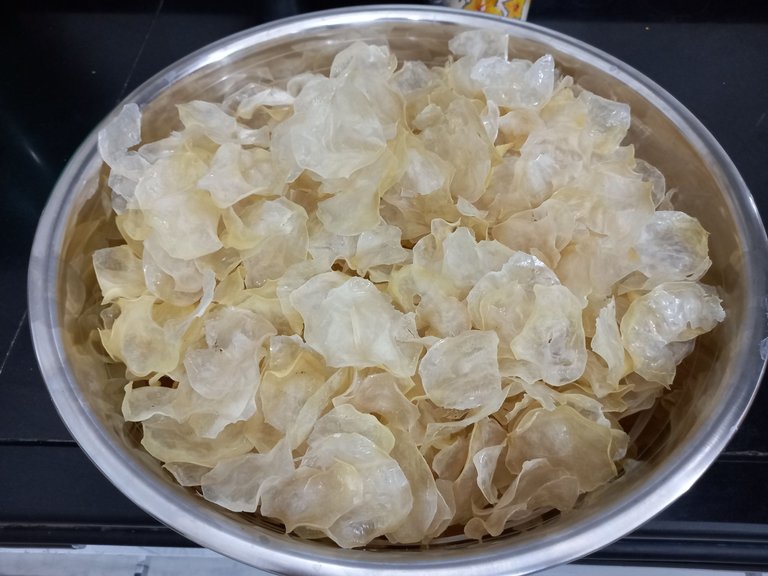 ---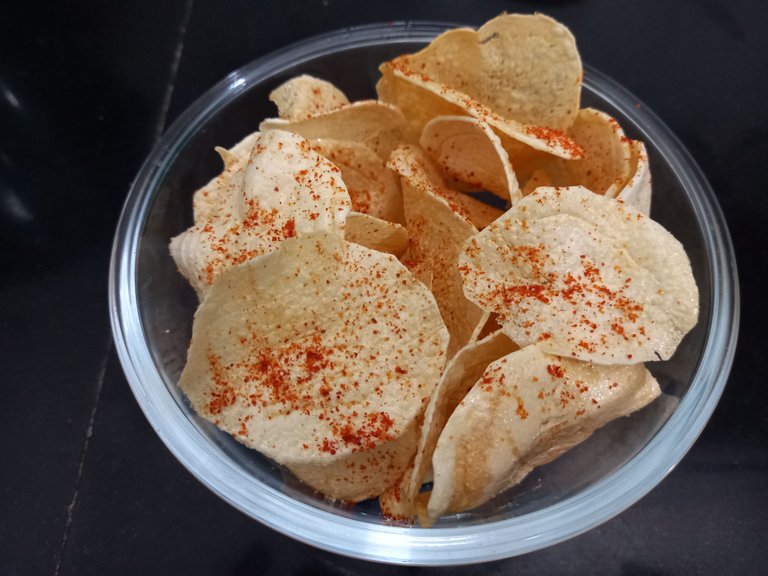 ---
Now to enjoy these homemade chips you have to deep fry them, and sprinkle some salt and pepper according to your taste.
Care must be taken while frying as it may turn dark on over frying. Just fry for 15-20 seconds in hot oil.
---

---