Everybody is in hurry in the morning and at the same time need to have some healthy and fulfilling breakfast before leaving home. Most of the time it is difficult to match both health and quick food. As in hurry, we used to eat some readymade snacks like cookies, biscuits or sandwiches made of bread etc.
There is one superfood that is very easy to prepare and packed with a lot of nutrition. It can be prepared in different ways so you won't get bored out of it if have breakfast in your routine.
Today I prepared Banana Oats Porridge!
---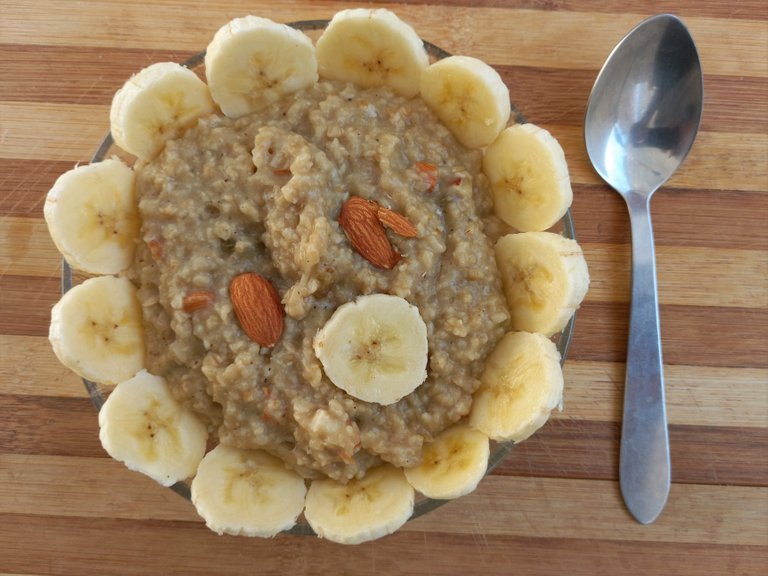 ---
Ingredients Used
Rolled oats 1 cup (for 2 servings)
1 Ripe banana or any seasonal fruit of your choice.
Jaggery 1/4 cup or according to taste.
Dry fruits like almonds. raisins etc as required.
Cardamom and black pepper powder 1/4 tsp each. It is completely optional but I like to add.
A pinch of salt to adjust the taste.
Water as required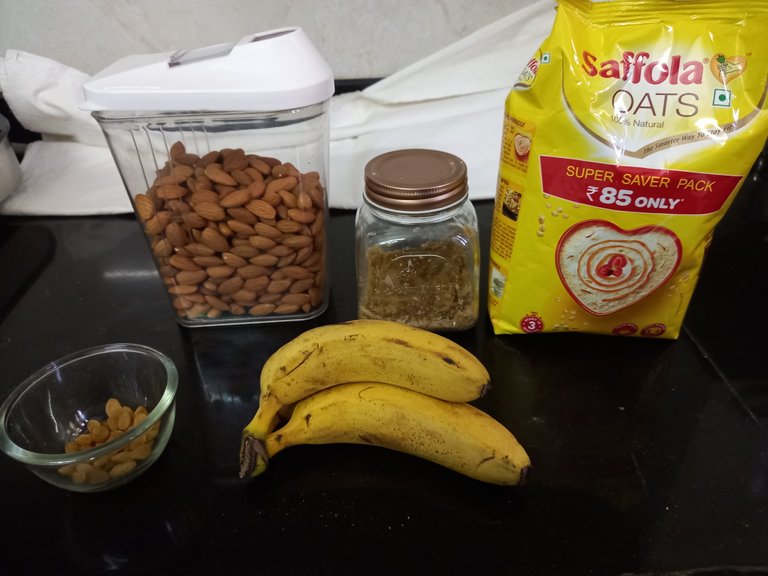 ---
Procedure
Take oats, jaggery In a pan and add water as required.
---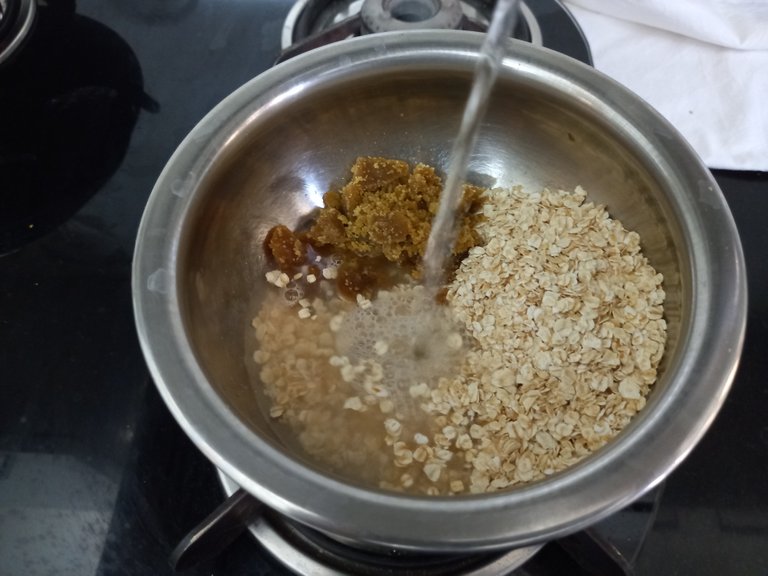 ---
Cook for 5-10 minutes on low to medium flame, stir continuously to avoid sticking on the bottom.
Add dry fruits, cardamom and black pepper powder. Also, add a pinch of salt.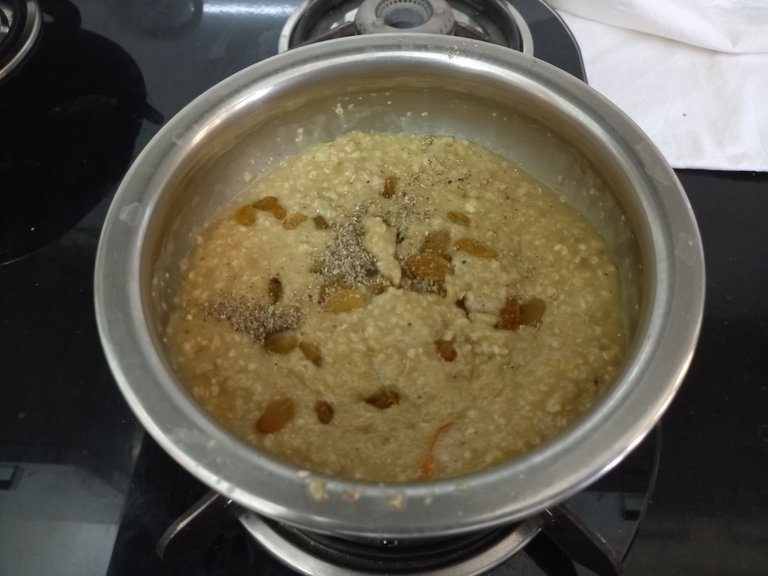 ---
Garnish with seasonal fruit and dry fruits


Serve Hot!

---

---

---