There are a lot of combinations in Indian cuisine which are famous, moong dal-palak is one of them. Here Dal is yellow Moong/Mung and Palak is called Spinach.
This light and healthy meal is very common in Indian kitchen.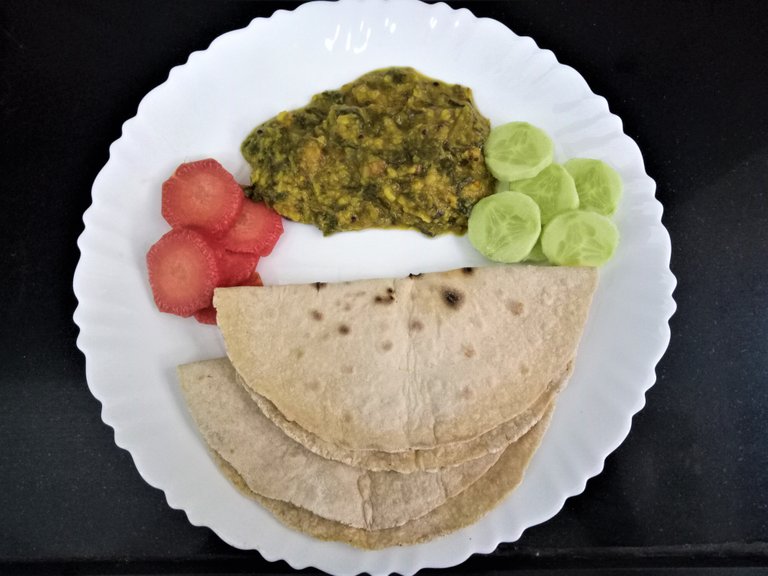 Moong dal is considered the most Satvik or Nirdosh lentil in Ayurveda and Spinach is a wonderful vegetable packed with minerals, vitamins and fibres. Combination of both makes a healthy curry which goes well with steamed rice, chapati or paratha.
How I made this curry?
It requires very basic ingredients and some easy steps to prepare.
Ingredients required
Spinach about 1 kg
Moong Dal 200 gm
Tomatoes 2-3 nos
Garlic clover 10-15 nos
Green chillis
Spices like cumin seeds, mustard seeds, turmeric powder, coriander powder, red chilli powder, asafoetida, garam masala etc
Vegetable oil
Salt to taste and water as required.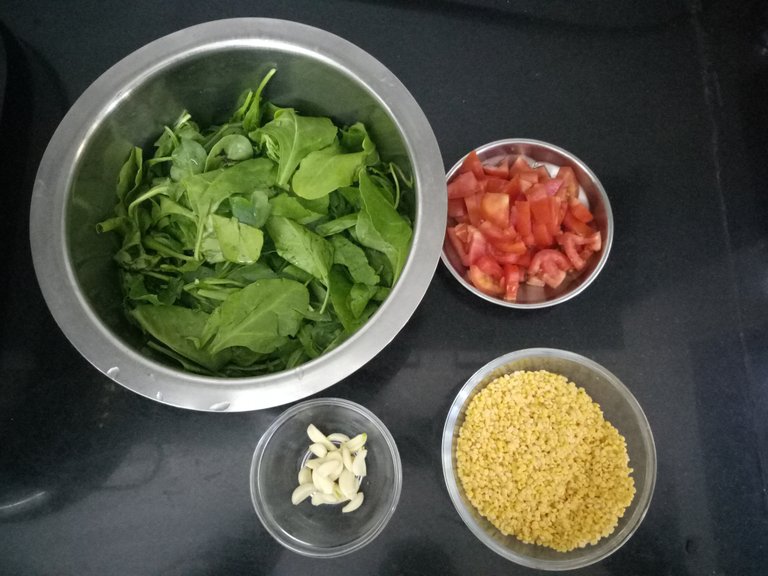 ---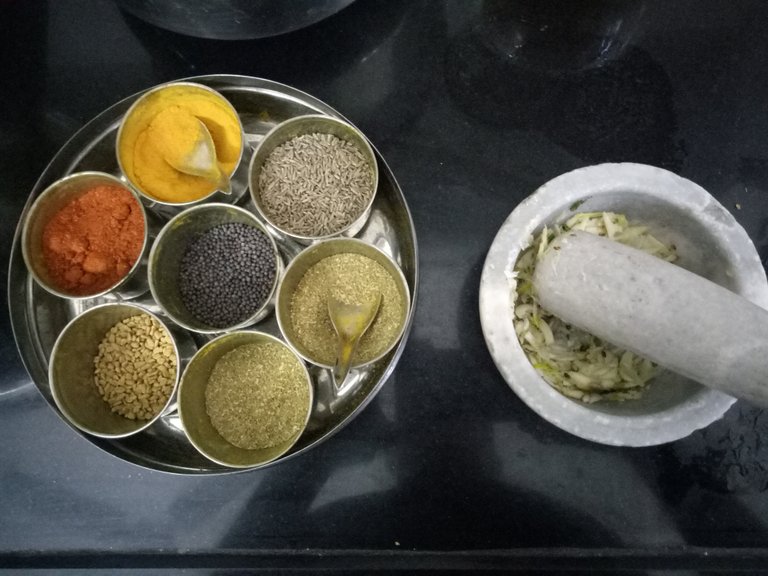 ---
Procedure
Wash thoroughly and cut spinach leaves and tomatoes.
Wash lentils and soak for some time.
Crush garlic cloves and green chillies.
Heat oil in and add all spices. Add garlic chillis and tomatoes. Saute and cook for a while.
---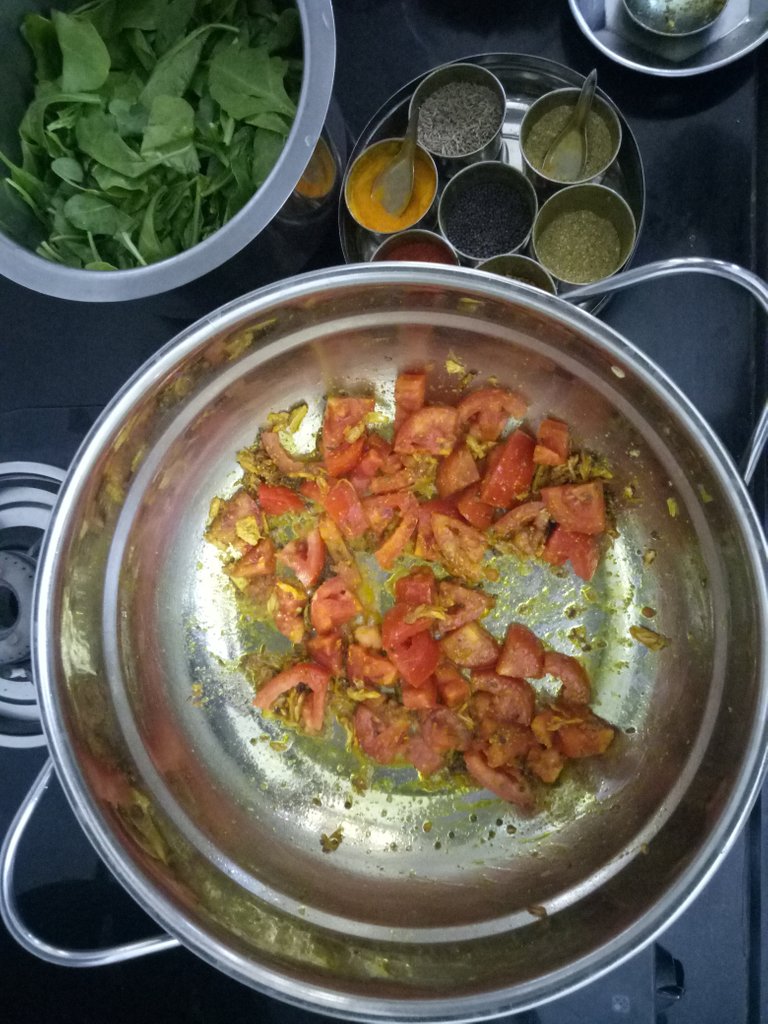 Add soaked lentils and mix well then add spinach leaves.
Add water and cover. Cook for about 20 minutes on low-medium flame.
---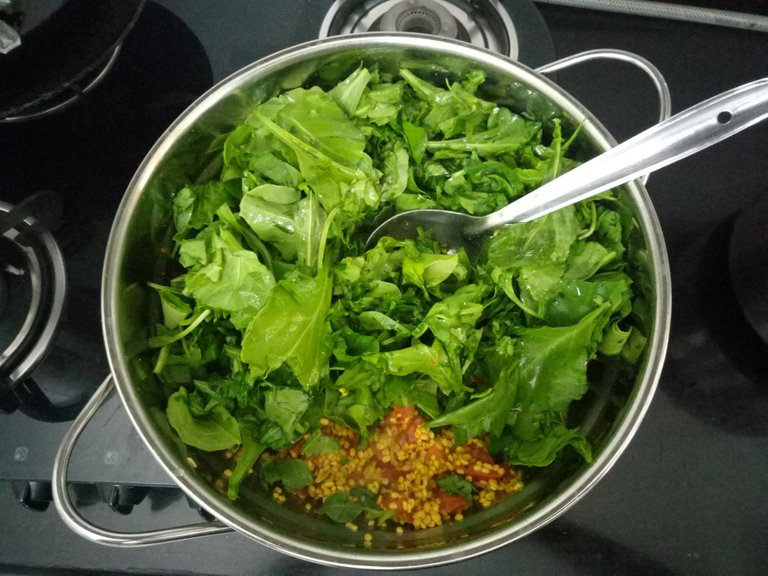 ---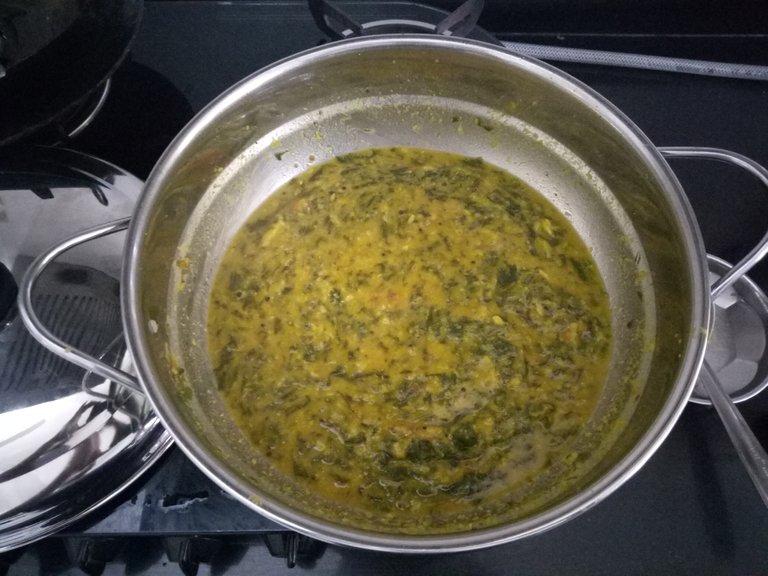 ---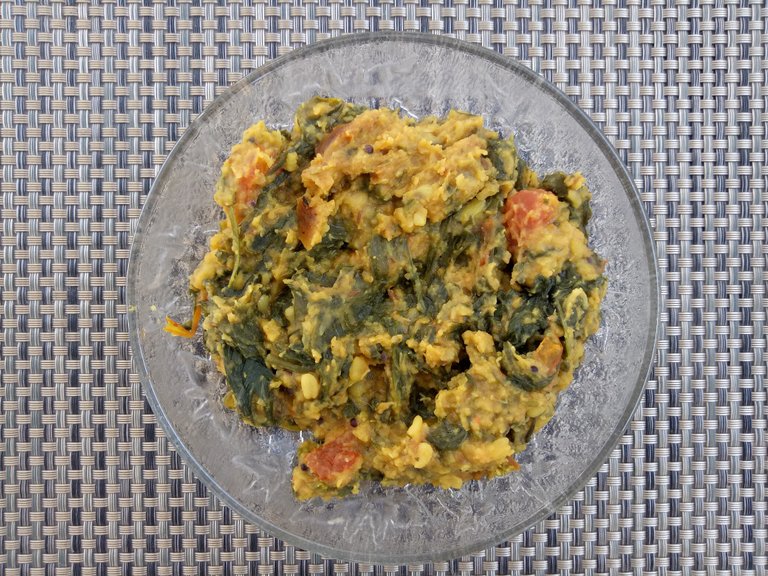 ---
Serve hot with steamed rice, chapati, poori or parantha
---