Sunday was again a day of the cooking experiment and thus we have tried to cooking Mexican Taco. Why I wrote "tried" because this is the first time we were cooking Taco at home, though this looks very similar to Aloo Paratha still there were some different method to do it. The main thing which we need to take care that Taco should be little crunchier and thus which will make it taste good. Though the name is Mexican taco we have cooked it in Indian style, just to give it Indian touch.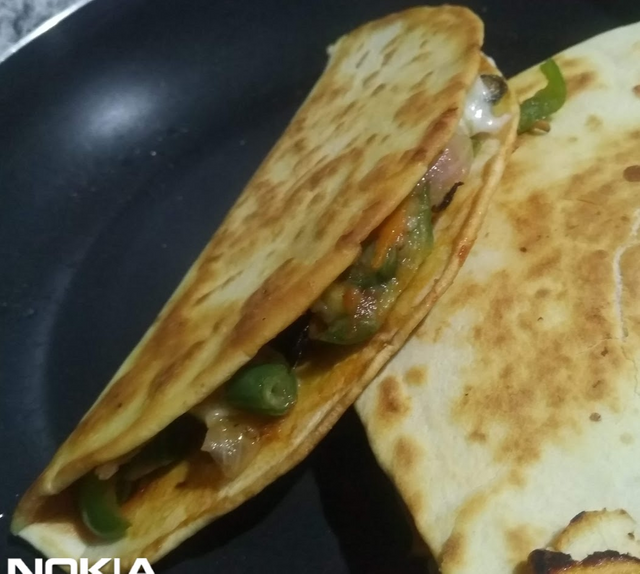 So let's start the step by step process to make Crunchier and Tastier Vegetarian Mexican Taco at home. We have prepared a dough of Maida (All purpose flour) and added a little bit of Oil, Salt and Baking Soda while preparing the dough.
I have deep-fried onion as well as fried red chilis to give it little spicier taste. I also boiled 3 potatoes beforehand.
After that I fried beans, capsicum, cabbage and carrot. The veggies should not be deep-fried, we should keep it a little bit of raw taste so that then we can have that raw taste in the taco.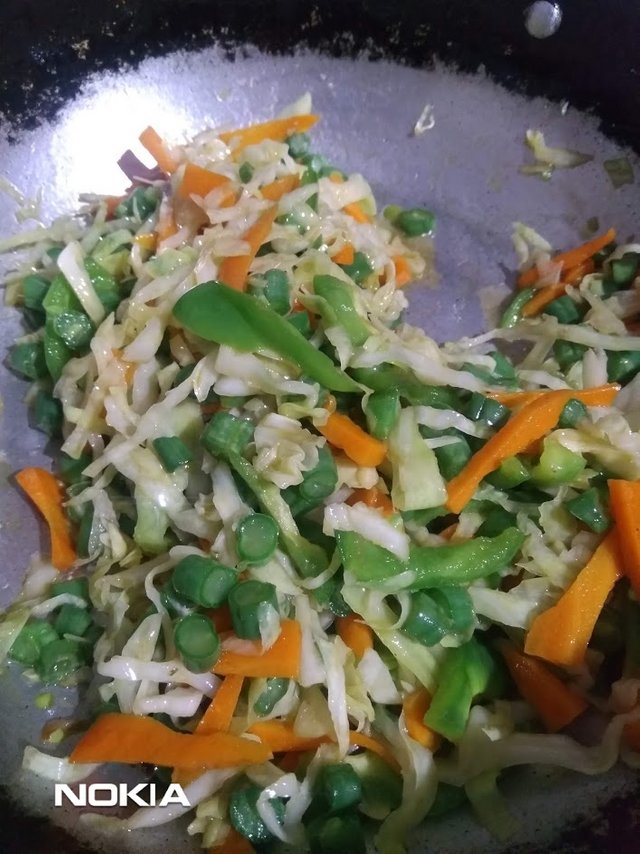 So we have now Onion, Potato, Red Chillies and some veggies.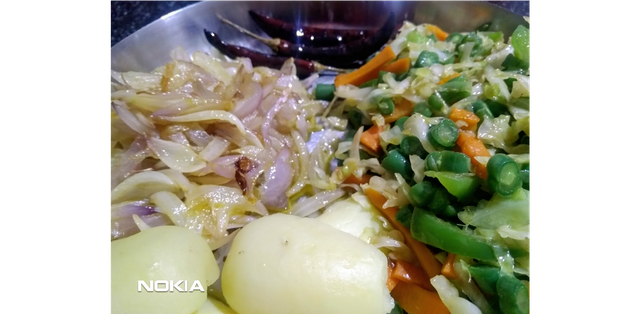 Then we mix everything and added some salt as per the taste since we have added some salt in the daugh, I have added less salt itself.
Also I have grated some Mozerella Cheese.
Now it's time to cook some tasty taco. At first, I have divided the dough into 6 equal parts and then rolled the portion to flatten it. The only problem with me is that my rolling never becomes a full circle, I think I need to learn more to make it full circle.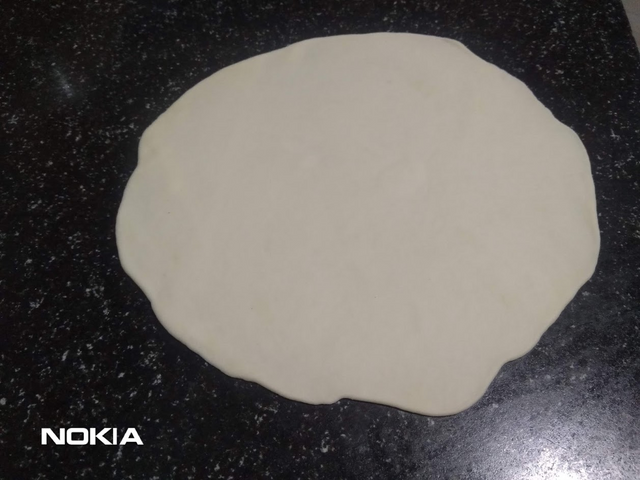 After that add the flattened dough into a non-stick pan, do not add oil to it. We will just fry heat it till it becomes light yellowish.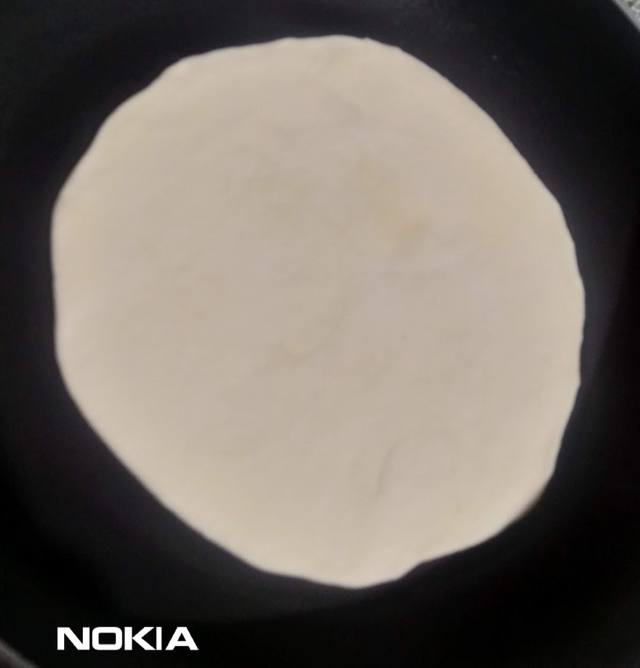 Once it becomes light yellowish, bring it out of the pan and then spread tomato sauce over it.
Then spread cheese and the veggies mixture over it. Keep the veggies mixture at only one side, so that it will be easier to fold it.
Then fold it, thus it becomes ready for heating further.
Now start adding those stuffed bread in the pan and add oil over it.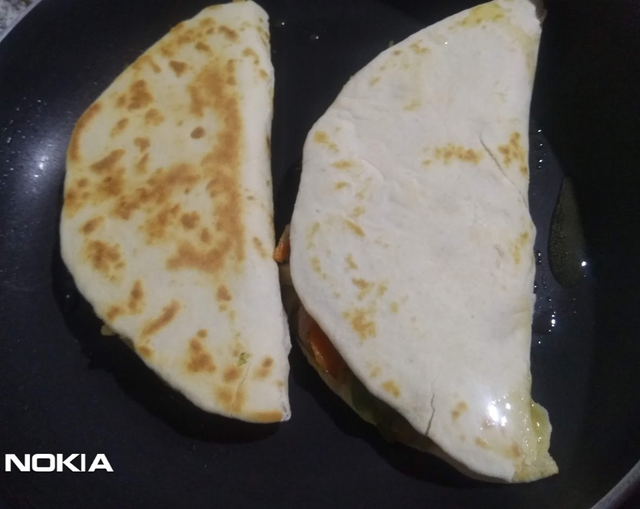 Fry it till it becomes golden brown in colour.
Serve it hot, the Taco was actually crunchier than I thought and thus it tasted well. You can also add some spices as per your taste, but I wanted to experiment with fewer spices and more raw vegetable taste. It turns out to be a good experiment. I have added less cheese, but you can add as much cheese as possible to make it cheesier and tastier.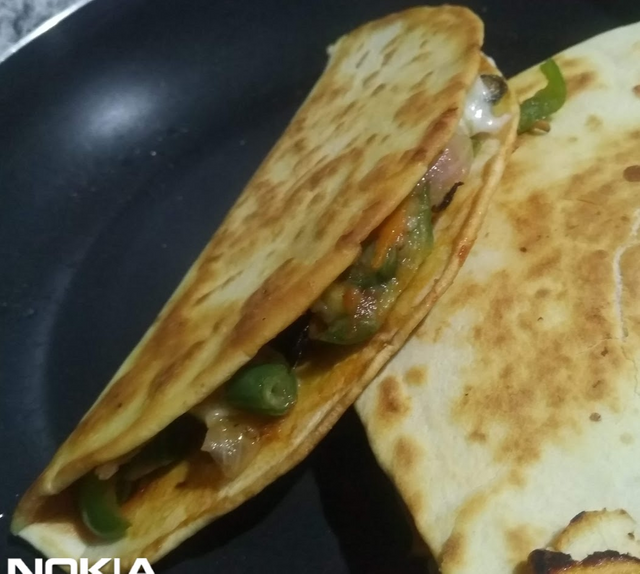 ---