Hola a todos, hoy lunes comienzo de una semana, la cual la comida por ende debería ser liviana, como lo es en este caso
para la cual utilice pan árabe, con la parte de arriba cubierta de una mescla de:
Pollo
Cebolla
Morrón
Tomate
Ajo
Huevo
Cebolla morada
Sal
Aceite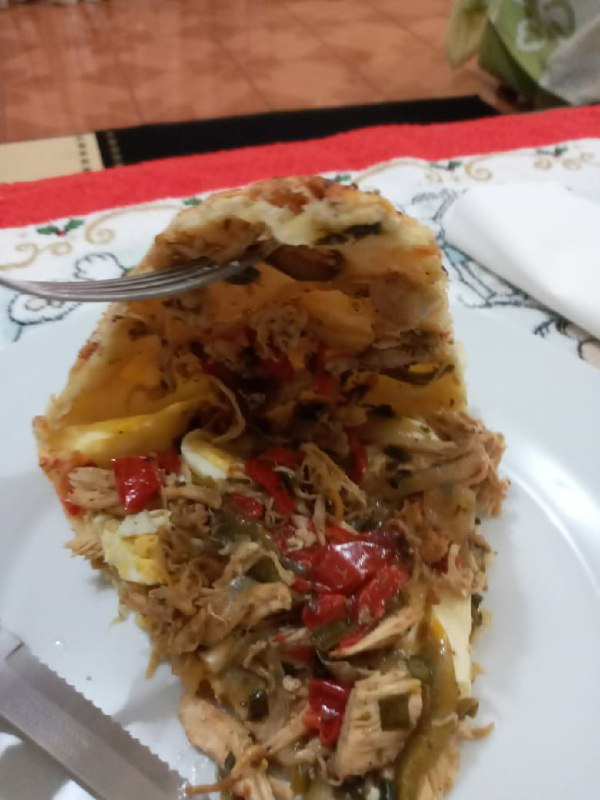 Como se puede observar en la fotos, todo lo que tiene arriba o sea esas verduras, las mismas fueron rehago das en una sarten con un poco de aceite de oliva, el cual le da un sabor muy especial, lo que pasa en lo personal dicho aceite es de mi agrado y soy de consumirlo abundantemente.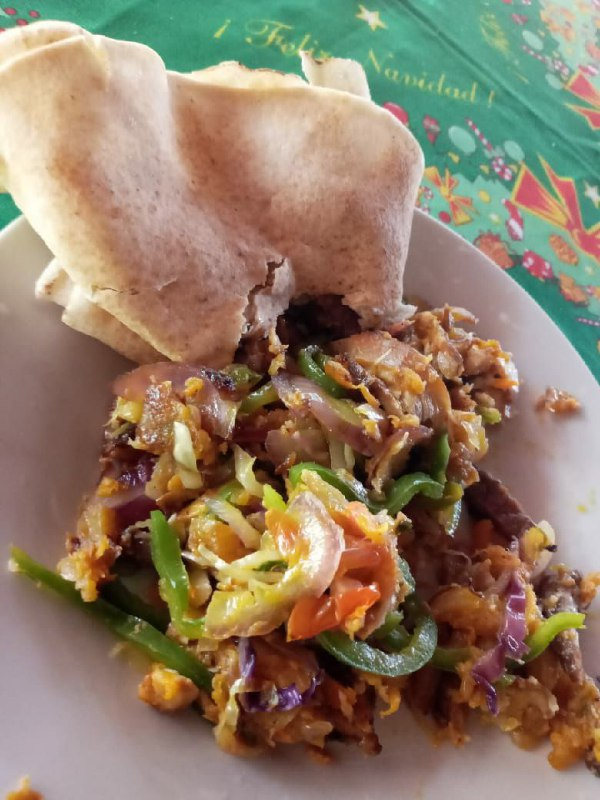 Las porciones que vemos son del tamaño de una porción de pizza, pero por lo que es el pan árabe, el cual le di un poco de temperatura, de esa manera salió. exquisito.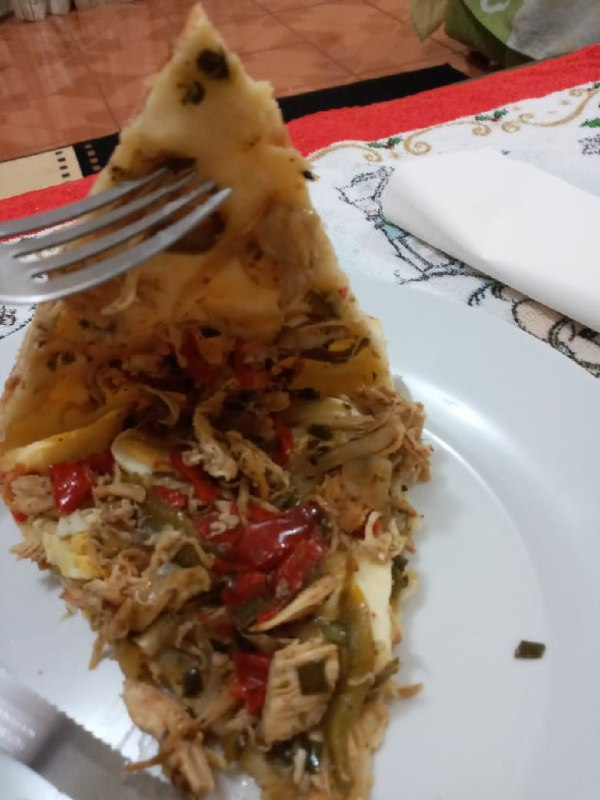 De tal manera amigos si queremos cocinar algo rápido y sabroso también nutritivo como en este caso, en lo personal utilizo para tal fin dicho pan, les doy la garantía de que sale estupendo, así que si les agrado esta manera de cocinar algo rápido como lo antes mencionado, no dejen de efectuar sus apreciados comentarios referente al mismo.
MUCHAS GRACIAS POR SEGUIRME Y LEERME, QUE TENGAN UN EXCELENTE DIA.
TRANSLATED TO ENGLISH.
Hello everyone, today Monday I start a week, which therefore the food should be light, as it is in this case
for which I use Arabic bread, with the top covered with a mixture of:
Chicken
Onion
Red pepper
Tomato
Garlic
Egg
Purple Onion
Salt
Oil
! [image.png] (
)
! [image.png] (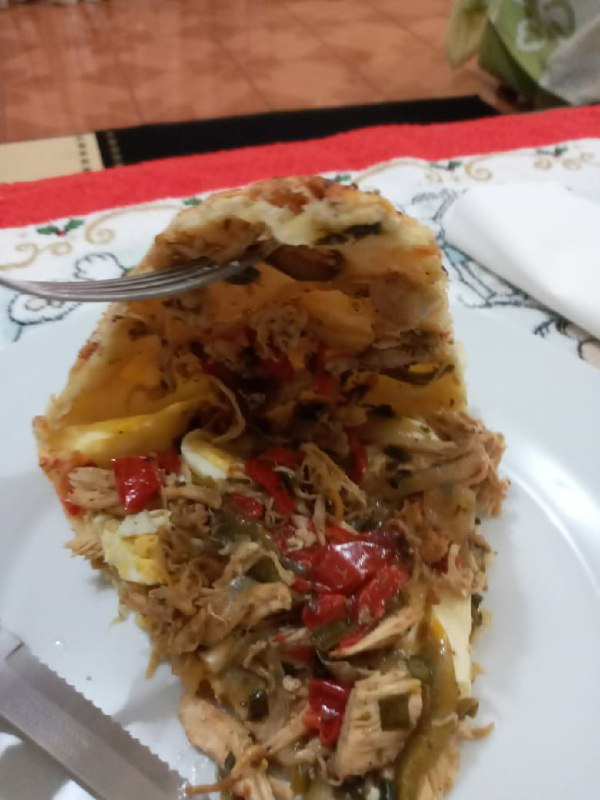 )
As can be seen in the photos, everything that is above it, that is, those vegetables, they were remade in a pan with a little olive oil, which gives it a very special flavor, which happens personally. oil is to my liking and I am to consume it abundantly.
! [image.png] (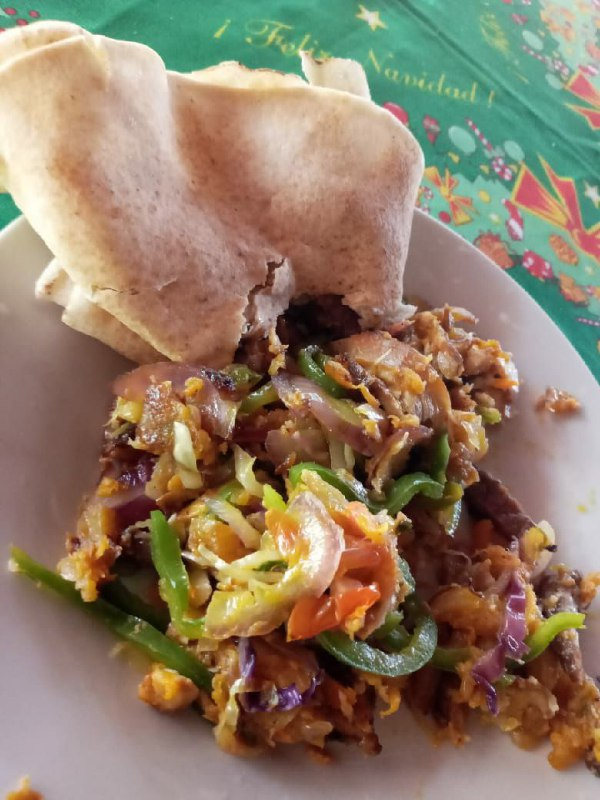 )
The slices we see are the size of a slice of pizza, but for what the Arabic bread is, which I gave it a bit of heat, that's the way it came out. exquisite.
! [image.png] (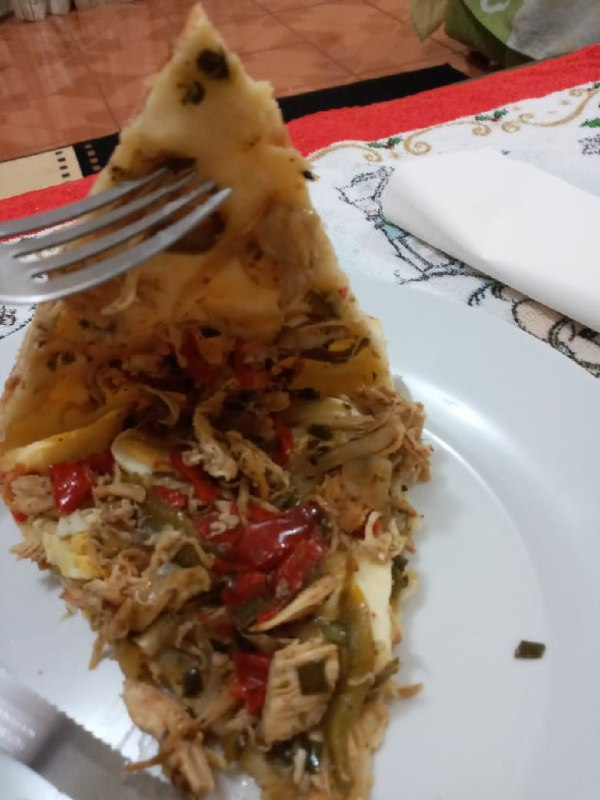 )
In such a way friends if we want to cook something fast and tasty as well as nutritious as in this case, personally I use said bread for this purpose, I give you the guarantee that it comes out great, so if you like this way of cooking something fast like aforementioned, do not stop making your appreciated comments regarding it.
THANK YOU SO MUCH FOR FOLLOWING AND READING ME, HAVE AN EXCELLENT DAY.