Hey Hivers! Simple dinner today. I had a Webinar about who to make your own business. So I had to eat before than and it just finished.
I got 2 pages written down with infomation I have to look at and deal with :D
Todays Dinner:
Today I made Red Split Lentils with Mixed Greens
---
Here's what I use:
200g of Split Lentils
300g Mixed Greens
---
Spices:
Pepper
Salt
Cumin
I have been heavy on Tumeric the last couple of days, so today I decided to be heavy on Cumin. I didn't enjoy that as much as I do with Tumeric. But I can eat it.
---
Instructions:
Cook the Lentils and mix it in a pan with the Greens :D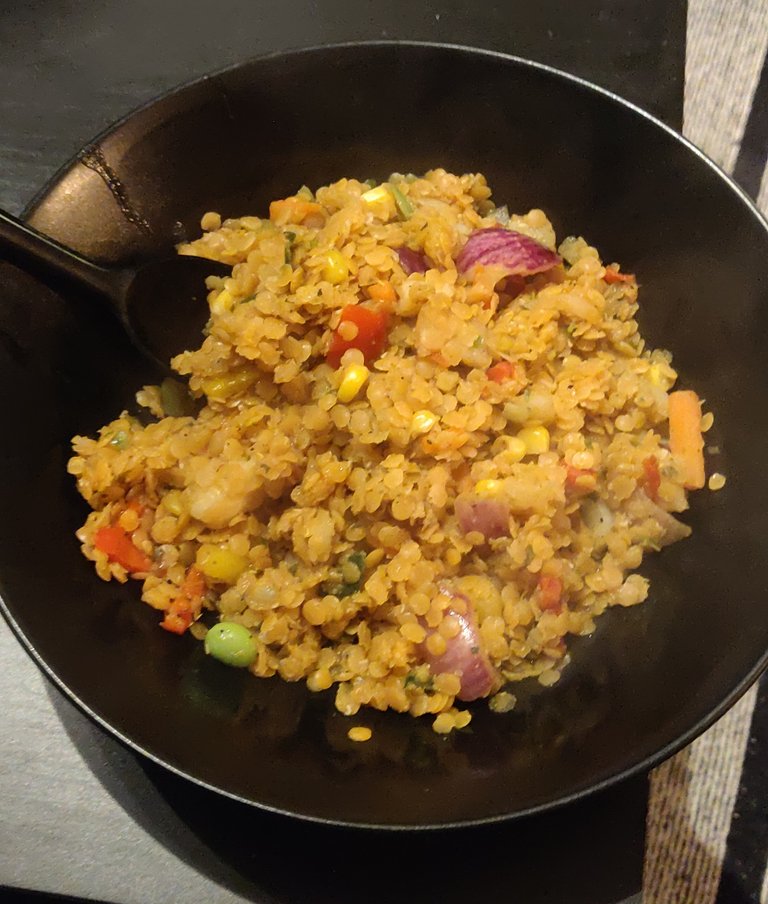 ---