In this post, I'll be sharing with you, the procedures of processing gluten from wheat flour.
En este post, voy a compartir con ustedes, los procedimientos de procesamiento del gluten de la harina de trigo.
Gluten: Gluten is a group of seed storage proteins found in certain cereal grains.
Gluten: El gluten es un grupo de proteínas de almacenamiento de semillas que se encuentran en ciertos granos de cereales.
Key words: Gluten, flour
Palabras clave: Gluten, harina
The preparation of gluten from wheat flour has been a difficult thing for those who doesn't know how to do so, therefore they prefer to buy already prepared ones from the store.
This method is applicable when preparing homemade gluten from wheat flour.
La preparación del gluten a partir de la harina de trigo ha sido algo difícil para quienes no saben cómo hacerlo, por lo que prefieren comprarlo ya preparado en la tienda.
Este método es aplicable a la hora de preparar gluten casero a partir de harina de trigo.
Materials:
Wheat flour
Water
Washing basin
Plates or slides
Muslin clothe
Frying pan
Oven
Grinder
Materiales:
Harina de trigo
Agua
Recipiente de lavado
Platos o portaobjetos
Tela de muselina
Sartén
Horno
Picadora
Procedure:
Procedimiento:
Make dough using the wheat flour and divide it into smaller samples.
Hacer la masa con la harina de trigo y dividirla en muestras más pequeñas.
Image/Imagen 1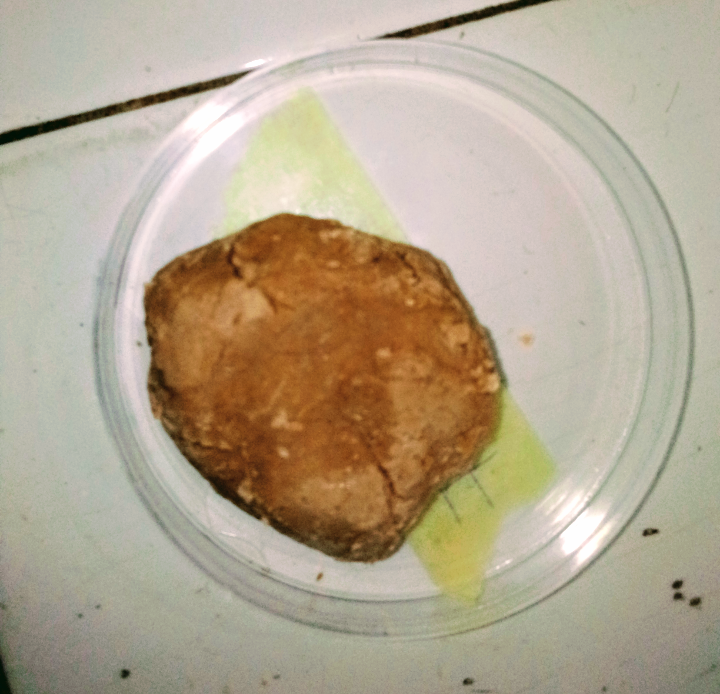 Soak the dough in water for 2 to 3 hours.
Remojar la masa en agua durante 2 o 3 horas.
Image/Imagen 2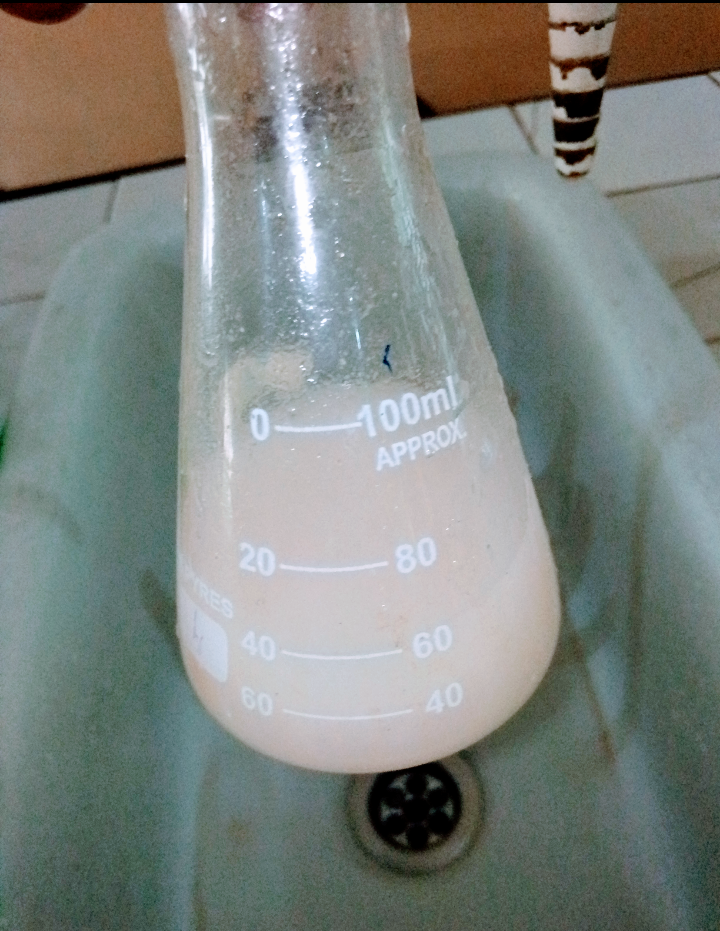 Now wash the dough gently to remove the starchy content while. Remember that it will get sticky while washing it.
Ahora lave la masa suavemente para eliminar el contenido de almidón mientras. Recuerde que se volverá pegajosa al lavarla.
Image/Imagen 3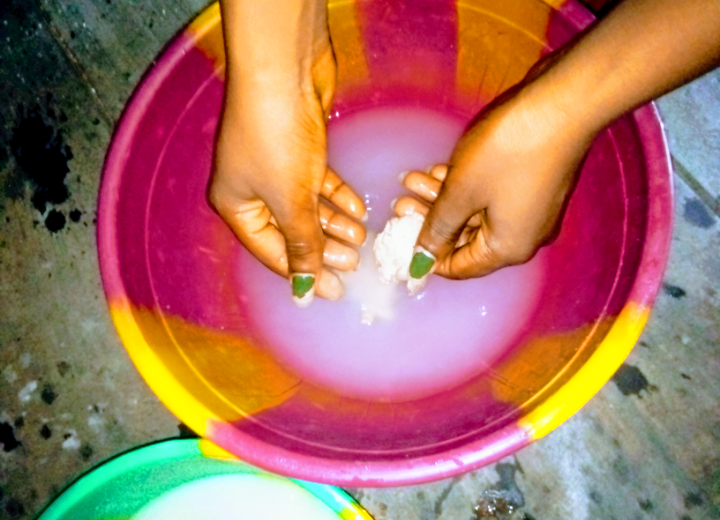 Using the sieve, pour the mix into the sieve for separation.
Con el colador, vierta la mezcla en el tamiz para separarla.
Image/Imagen 4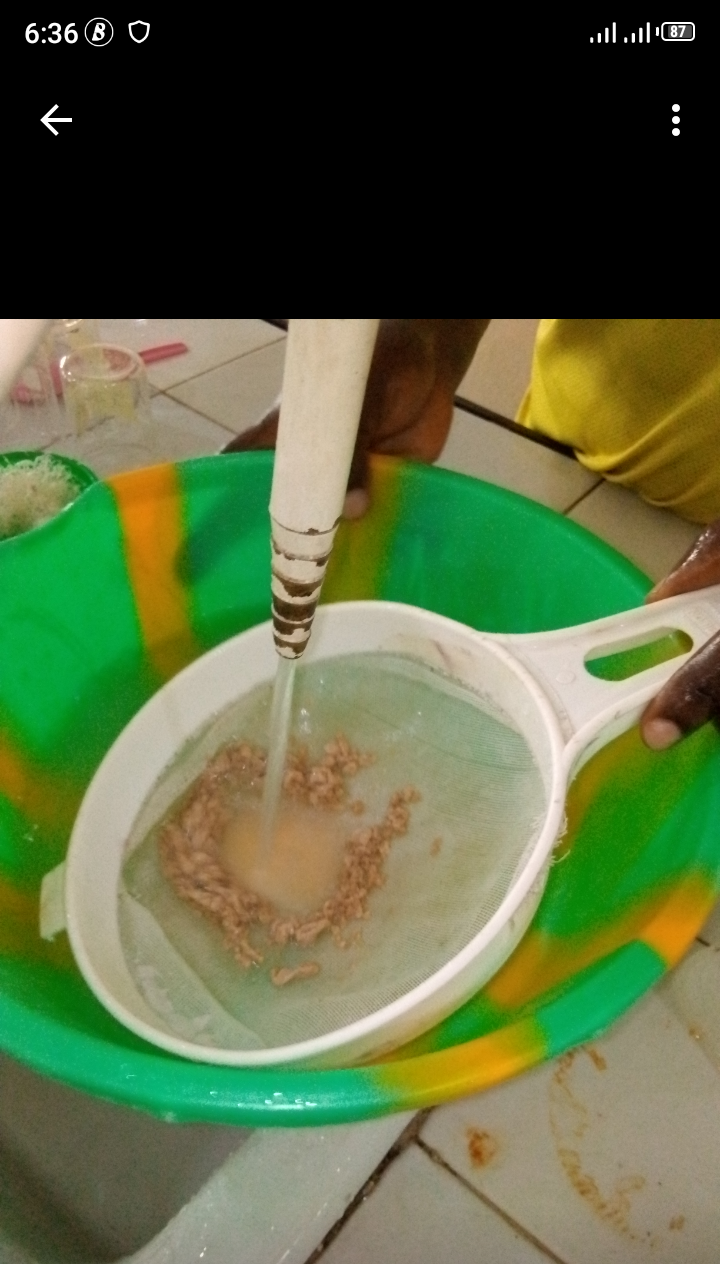 The gluten present in the dough has been recovered.
Proceed to drying by spreading it on the pan and dry gently using the oven (lower temperature below 50 °C is better)
Se ha recuperado el gluten presente en la masa.
Proceder al secado extendiéndola sobre la bandeja y secarla suavemente utilizando el horno (es mejor una temperatura inferior a 50 °C).
Image/Imagen 5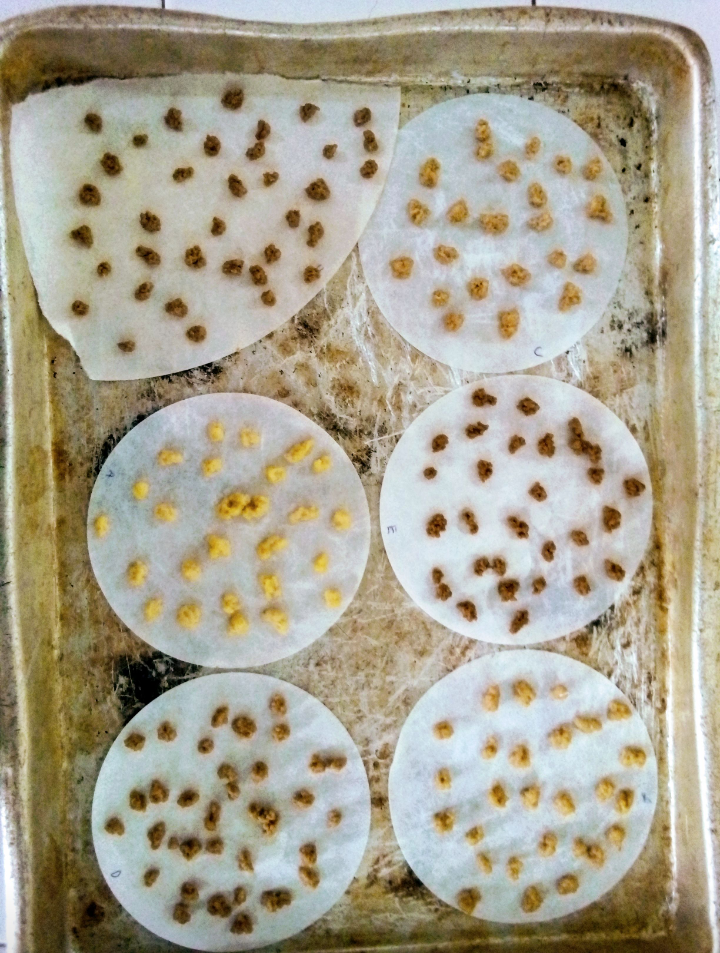 That's the simplest method of obtaining gluten from wheat flour.
Do you have any question to ask me on this post?
Feel free to ask me.
Thanks for stopping by.
Ese es el método más sencillo para obtener gluten de la harina de trigo.
¿Tienes alguna pregunta que hacerme sobre este post?
No dudes en preguntarme.
Gracias por pasarte por aquí.