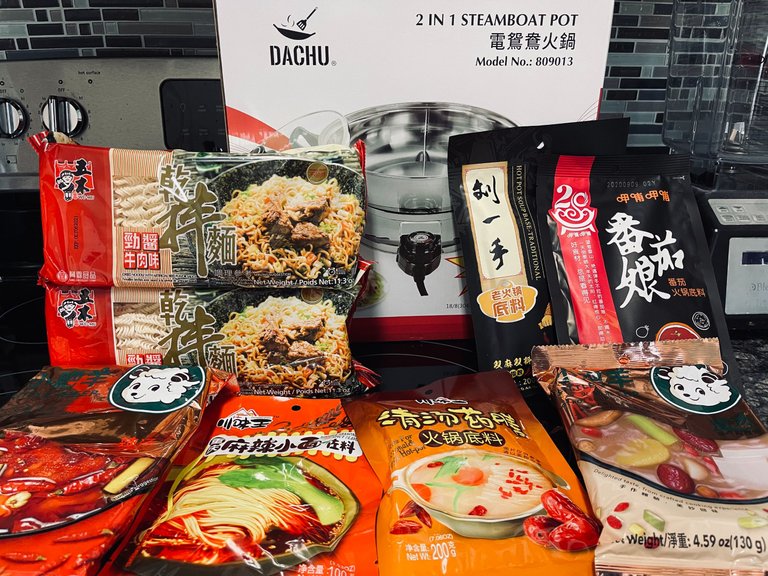 Quick trip to the Asian Market

Yesterday I was craving some hot pot, but I am getting sick of paying $30 per person when my wife and I go out to eat at these places, so I decided we need to just get all the stuff to have our own hot pot meals here at home. This is going to be so much cheaper.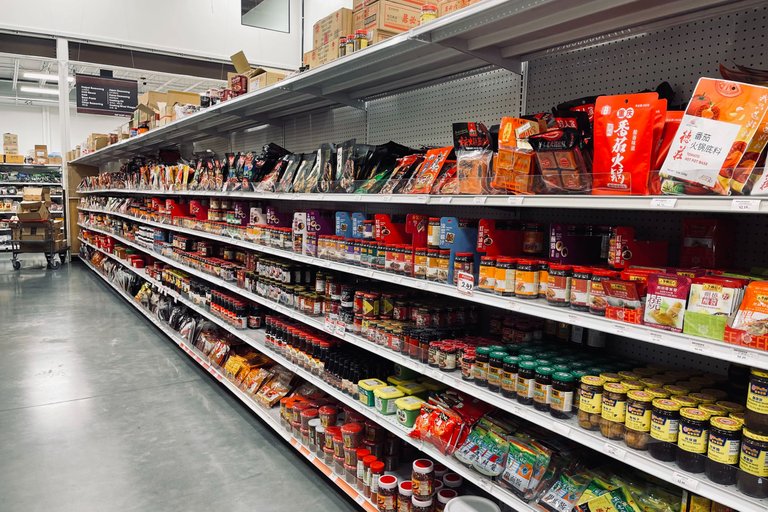 When I got to the Asian Market in downtown Salt Lake City, I had no idea what I was looking for, but luckily they had a whole row of broth flavorings for hot pots. It was a bit overwhelming with all of these choices, so I just grabbed a couple and I will be testing them out and trying to find the best ones. They range in prices from about $1.50 to $5 for each packet. The more expensive ones have oils, spices and other flavorings in them instead of the cheap ones that just seem to be powder flavoring that you would typically use in ramen.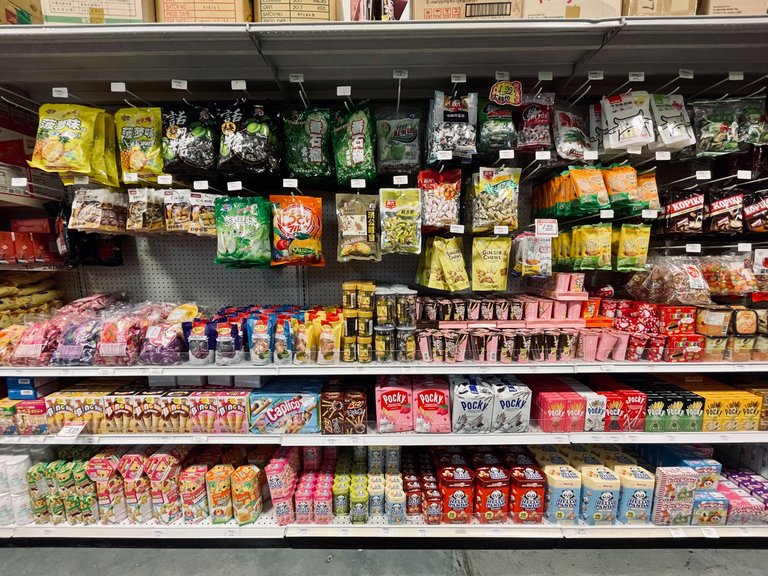 I had to check out the candy aisle and get a few goodies. When I lived in Japan and Korea, I used to love all the different types of candies that they sell there. They are way better than the typical American candies.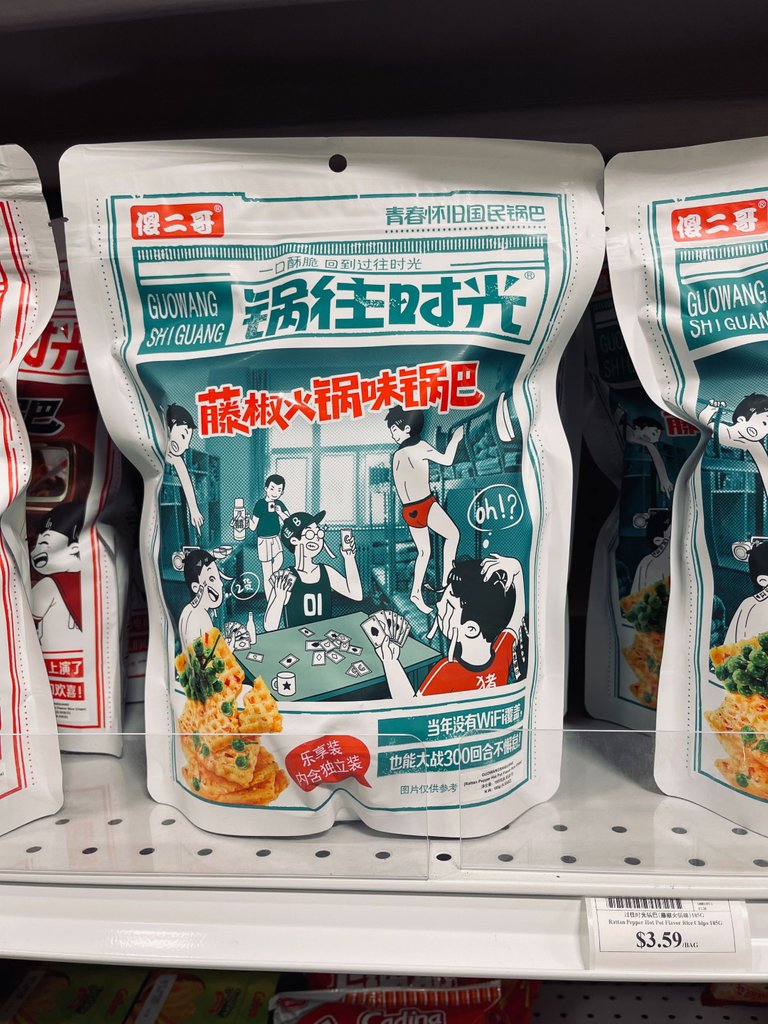 I was tempted to grab this one here, but I have no clue what it is. It looks like it might be some sort of waffle cracker thing that turns you into a stripper when playing poker with the guys.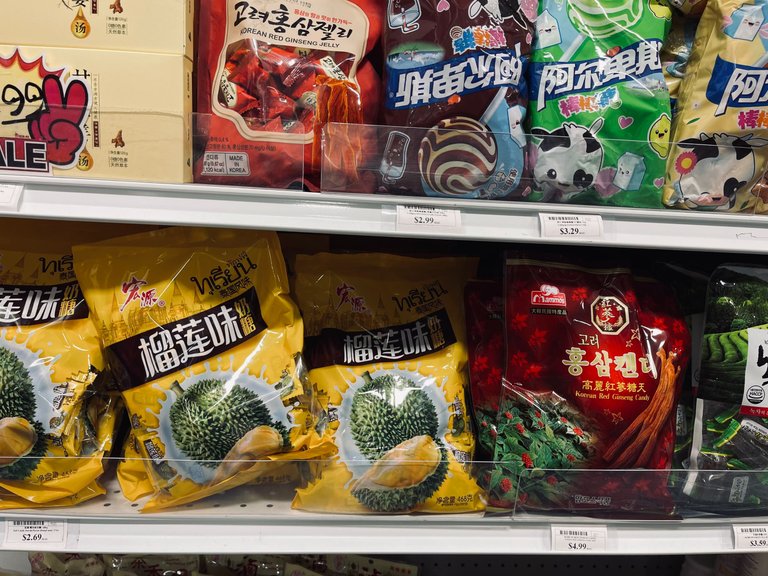 When I was in Thailand for Steemfest, I had the opportunity to eat some durian and I loved it. Unfortunately, my wife was not a fan of it and the smell of it almost made her puke. The candies even made her a bit squeamish, so I didn't get any of these candies this time. I think I am going to have to get some and trick her into eating them one day though and see if she even notices.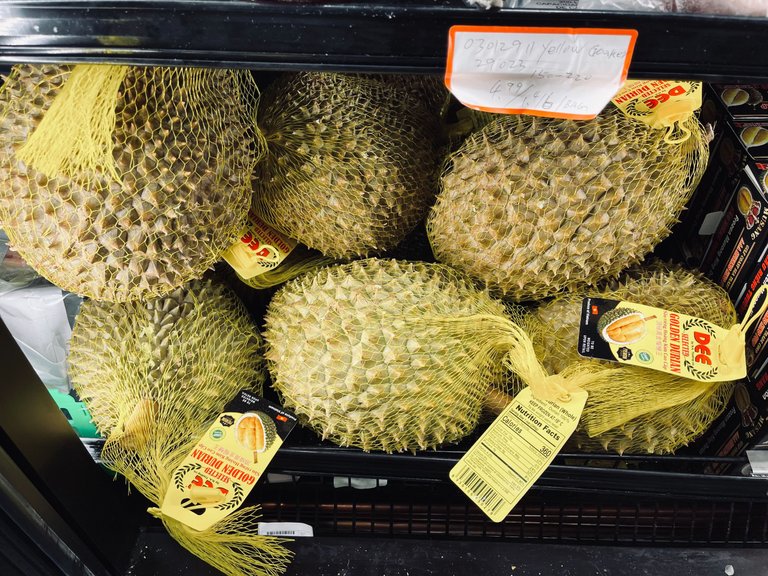 Speaking of durian, they have it for sale here. I am just gonna have to get it one day and let my kids try it. I thought it was pretty good, and I think that it would be even better cold, because the durian I had was sitting on a fruit stand in the sun all day long. I just wonder how fresh this durian is here because I have heard that old durian is pretty nasty. Next time I go out to the market, I am going to just have to get one and try it out.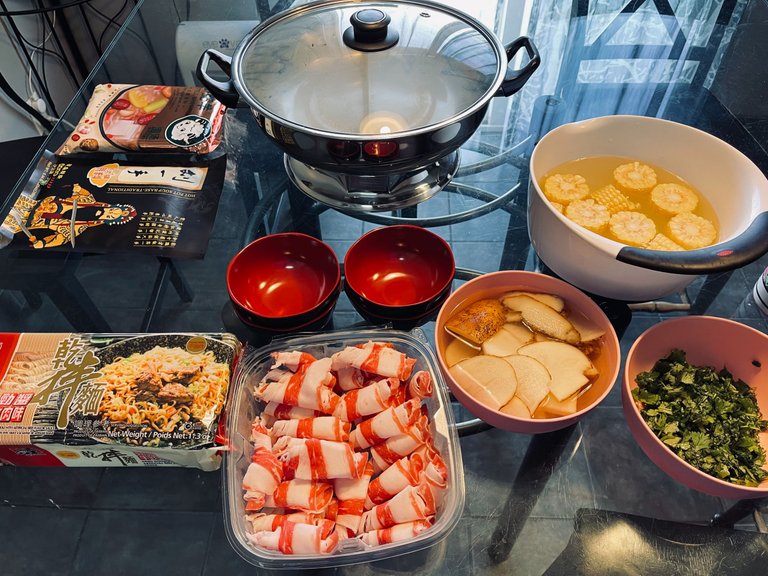 So when I got home, I started preparing everything for out hot pot meal. They sold the precut meat there at the market, which made it super easy. I also picked up a lot of noodles.
I cut some green onion, cilantro, corn on the cob and potatoes to cook in the soup too. This corn on the cob was way better than at the restaurants because they use frozen corn that isn't very fresh, but the flavor of this corn was amazing. I really like potatoes in my hot pot too cause they just soak up all the flavors of the broth and they are awesome.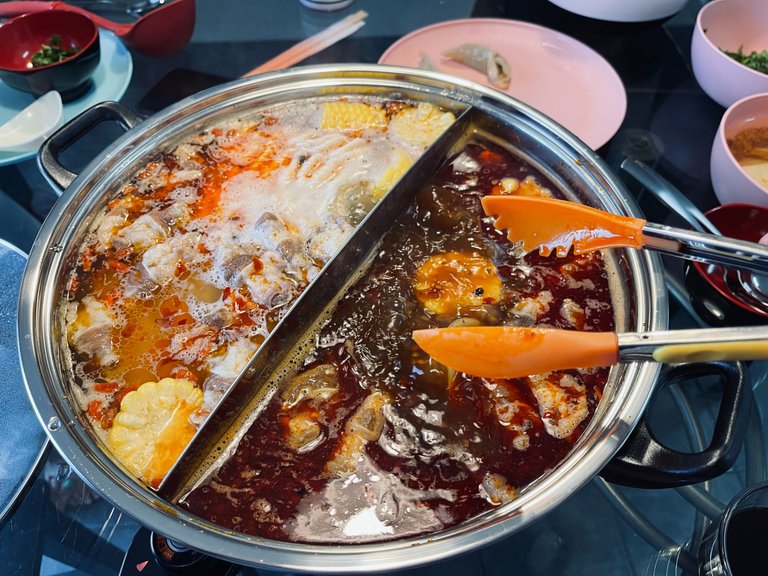 Hot pot is basically just different flavored broth and you put noodles, veggies and meat in it and then everyone scoops out what they want into a little bowl and eat. It is a very fun meal and good for conversations.
The broth on the right was way too spicy though, but when I scooped a few spoonfuls of it into the other broth, they combined into an amazing flavor.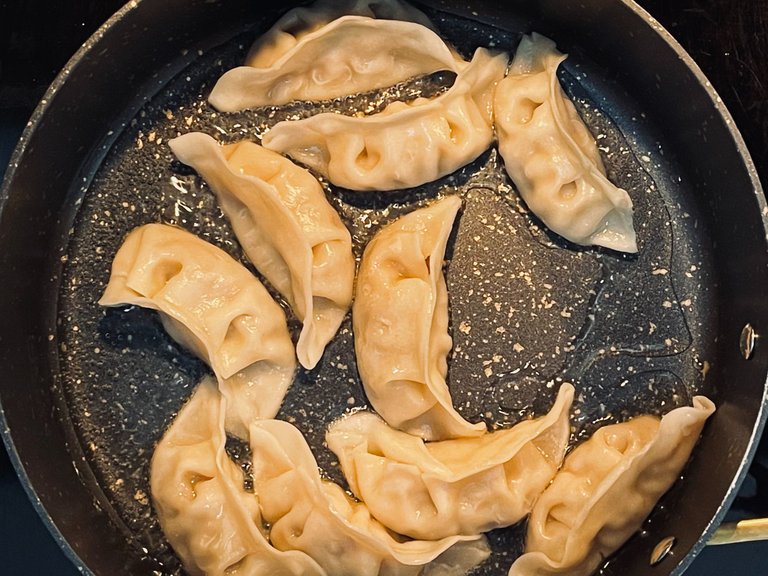 I also cooked up some gyoza to eat with our soup because gyoza is amazing. They are just dumplings and these ones were filled with beef. To cook these, I put some water in the pan, covered it and steamed them for a while, then drained all the water out and put some oil in the pan to fry them up and get the bottoms nice and crispy.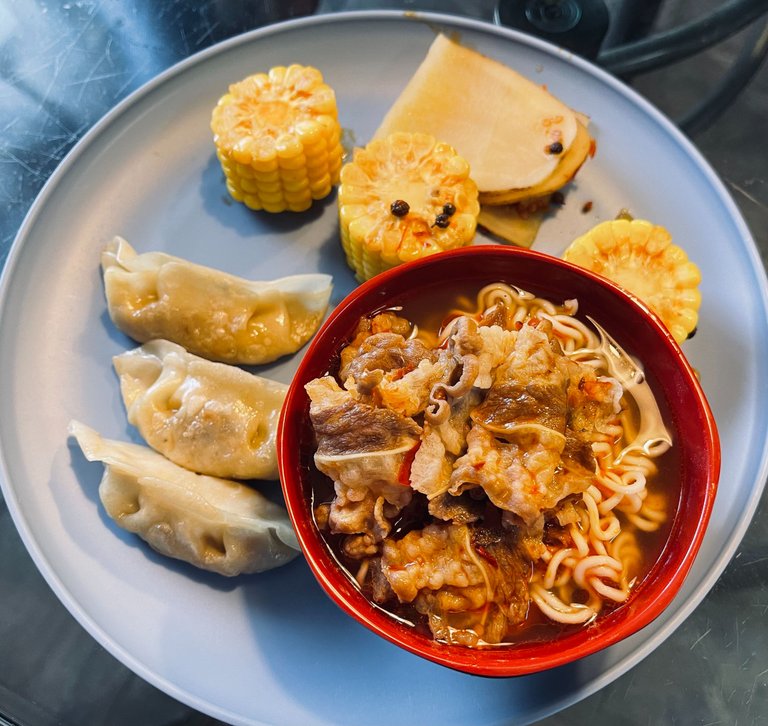 It was such an awesome meal and I am glad that the temperature is getting colder because this is the perfect meal for those cold wintery days. Now I just have to figure out what the best broths are and stock up on those. I also need to get more cuts of meat. This cut is an awesome one though and it is the same as at the Korean BBQ place where you can cook the meats at your table. So I will be stocking up on that meat as well and I want to get one of those little grills. Soon I won't have to go out to eat at these places because I will have everything needed to do it all at home. It is so much cheaper.
Have you ever tried hot pot before? It is such a fun meal and great with friends and family.