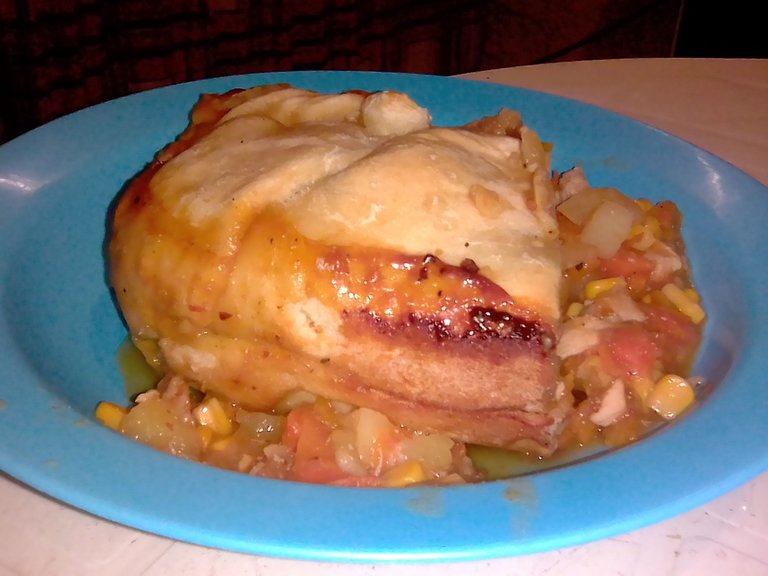 Spanish
Buenas buenas...
Recibe un cordial saludo de mi parte. Hoy quiero compartir en esta comunidad una comida que realice junto con mi esposo. Se trata de un pastel de pollo, muy sabroso.
Esta idea me surgió, debido a que un primo de mi esposo nos regaló 1 kilo de masa para pizza, ya preparada. Entonces mi esposo decía: "¿qué hacemos con la masa?", para ese momento no contábamos con mucho capital para hacer pizza, así que pensé en los programas de cocina que vemos y decidí que hiciéramos un pastel de pollo. Te adelanto que el resultado fue buenísimo, así que quédate a ver y leer.
Ingredientes:
1 kilo de masa para pizza (ya amasada)
1 pechuga de pollo
1 lata de maíz dulce
½ de papas pequeñas
3 zanahorias grandes
9 tomates
2 cebollas
Medio pimentón
4 ajíes dulces
7 dientes de ajo
1 huevo
1 cucharada de margarina
Preparación:
Como la masa ya está hecha, voy a realizar es el pollo en salsa con los demás ingredientes.
---
Entonces agarro la pechuga de pollo (sin hueso) y la pico en cuadros, luego la coloco en una olla donde la voy a cocinar. Le agrego una taza de agua, sal y adobo, la monto en la cocina.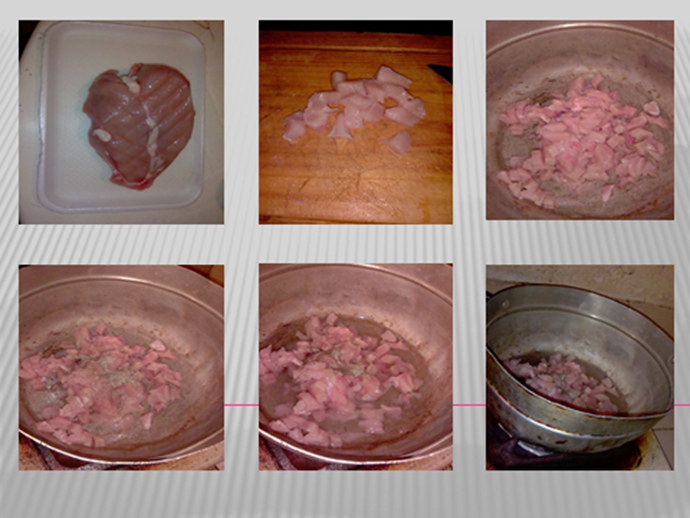 Pelamos y limpiamos los tomates, los ajíes, la cebolla, el pimentón; luego los agrego a la licuadora, para licuarlos y tener una salsa.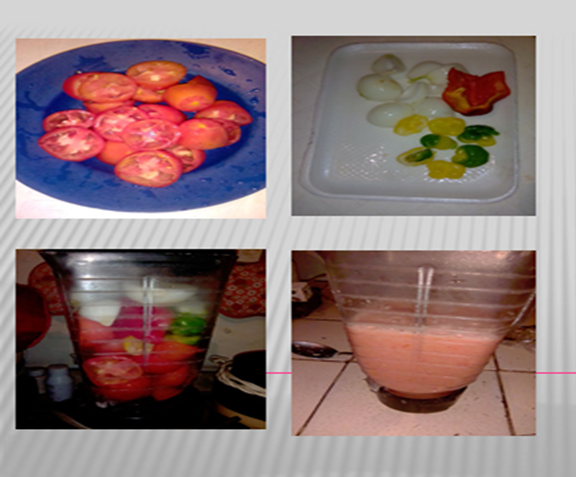 Agarro los dientes de ajo, los pelo y machaco, para agregarlos al pollo.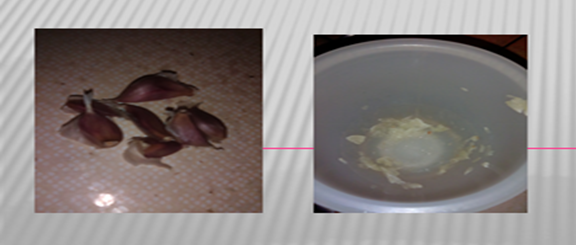 Se raya la zanahoria, se pelan, lavan y pican las papas en cuadros.
---
Después de que se seca y se doran un poco los cuadros de pollo, le agrego la salsa.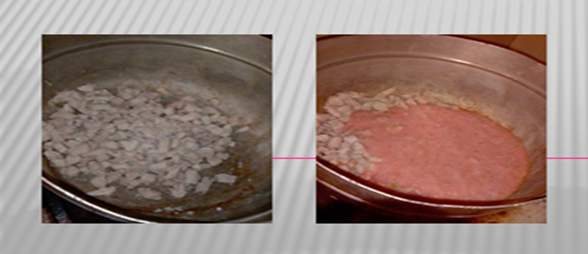 Seguidamente las zanahorias rayadas y las papas picadas en cuadro, adicionalmente le agrego 1 ½ taza de agua, para que cubra todo y se cocine muy bien. Además de echarle sal, adobo y orégano al gusto. Se deja cocinar hasta que las papas este blanditas.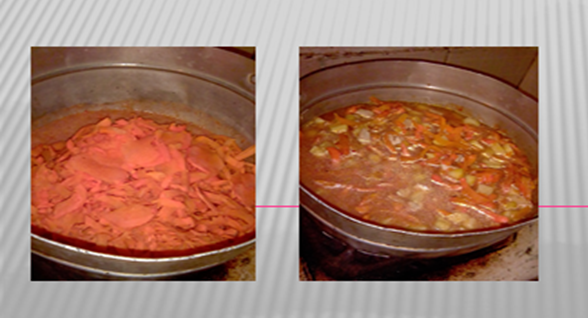 Cuando está listo apago y agrego la lata de maíz sin el agua, tapo la olla y reservo hasta que la vaya a usar.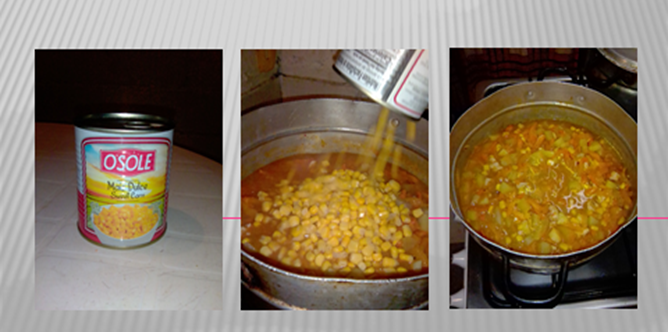 Es momento de estirar la masa para cubrir la bandeja. Como no tengo el espacio suficiente y me da miedo que se parta la masa, la voy a cubrir poco a poco. Eso sí, antes de colocar la masa le paso mantequilla a la bandeja, de manera que no se vaya a pegar. Cubro primero la parte de abajo, luego los bordes.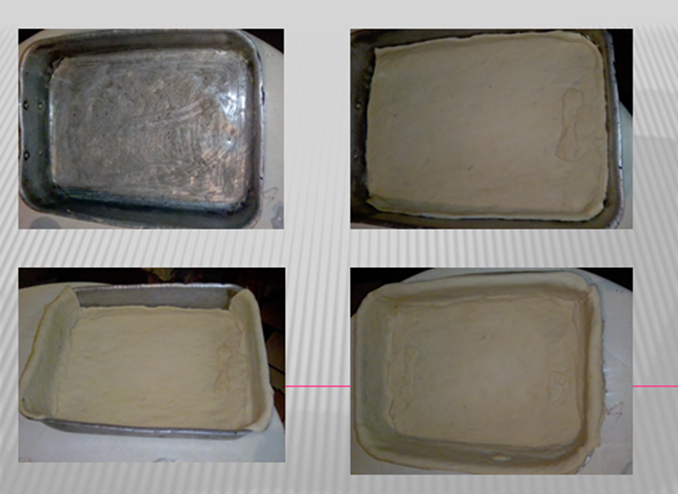 Ya cubierta la bandeja es momento de verter el pollo en salsa sobre la masa.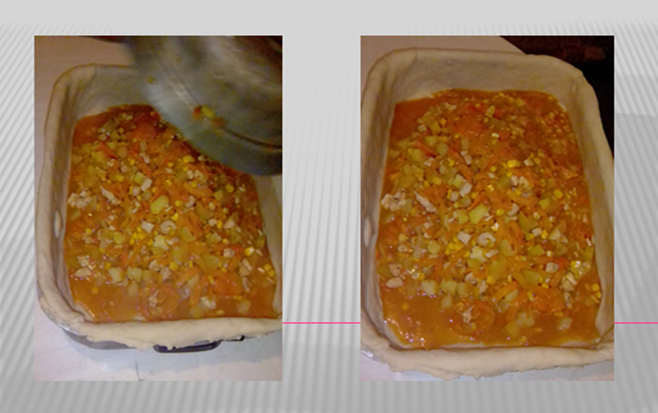 Luego es momento de tapar, para eso estiro la masa, coloco encima y lo de los bordes también los pongo encima, de manera que quede todo cubierto. Coloco bolitas para decorar. Adicionalmente agarro un huevo y la cucharada de mantequilla, lo bato en una jarra con ayudad de un batidor de mano, para pintar la masa con ayuda de un pincel. Esto es para que se dore la masa.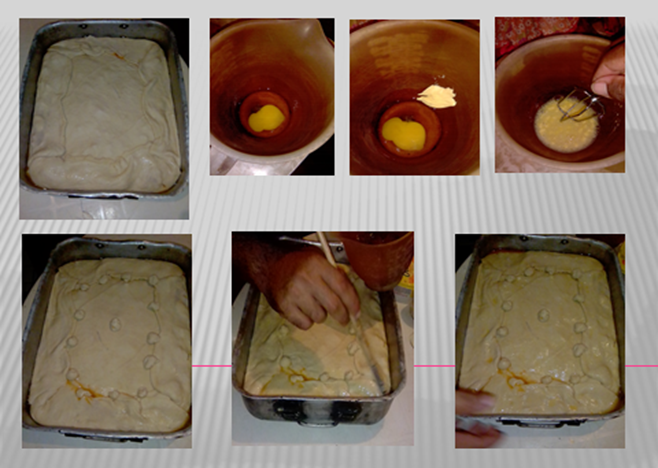 Es momento de meter lo al horno, el cual debe de estar pre calentado. Allí va a durar alrededor de media hora.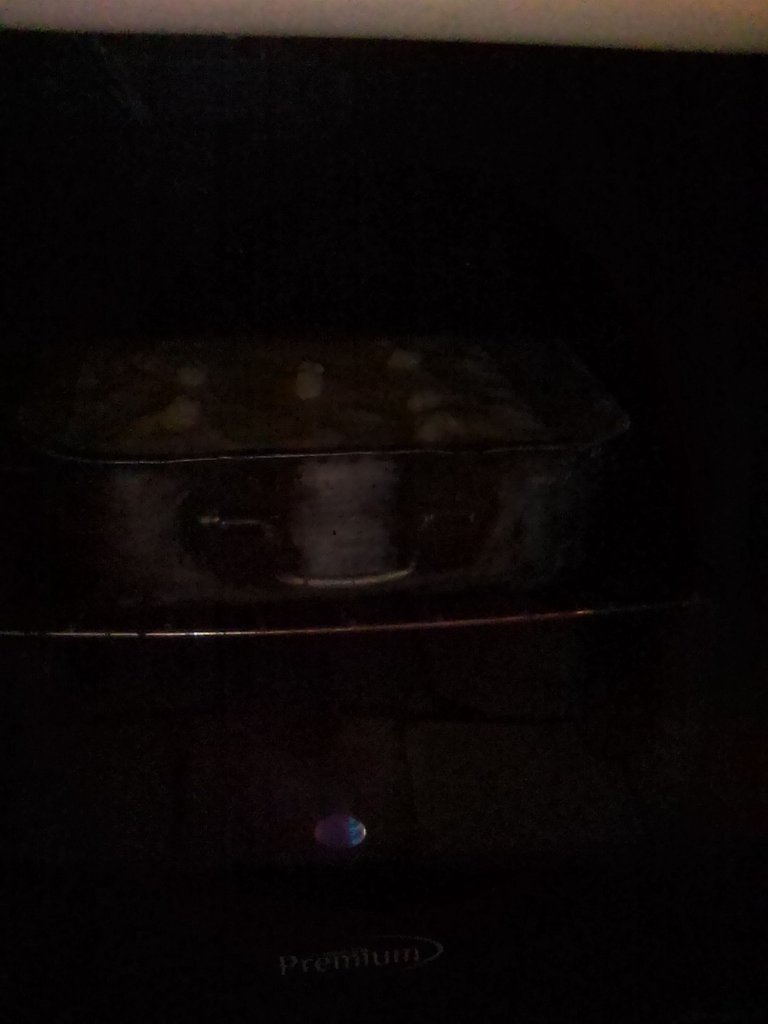 Sacamos, dejamos reposar un poco, cortamos y servimos en el plato. A degustar.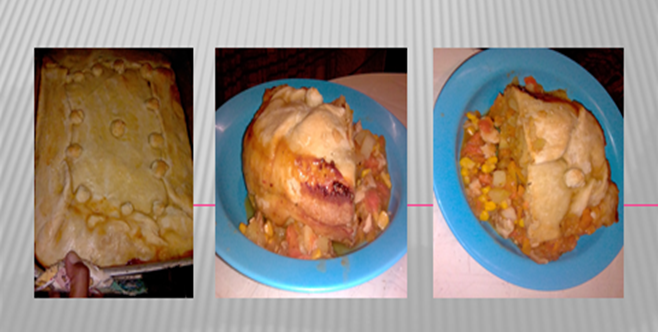 De verdad que quedo estupendo, todos lo que lo probamos quedamos fascinados. Es algo que vale la pena hacer.
Gracias por quedarte a ver y leer, hasta una próxima publicación.
English
Good good...
Receive a cordial greeting from me. Today I want to share in this community a meal that I made with my husband. It is a chicken pie, very tasty.
This idea came to me because a cousin of my husband gave us 1 kilo of pizza dough, already prepared. Then my husband said: "what do we do with the dough?", at that time we didn't have much capital to make pizza, so I thought about the cooking shows we watch and decided to make a chicken pie. I'll tell you in advance that the result was great, so stay to watch and read.
Ingredients:
1 kilo of pizza dough (already kneaded).
1 chicken breast
1 can of sweet corn
½ of small potatoes
3 large carrots
9 tomatoes
2 onions
Half a bell pepper
4 sweet peppers
7 garlic cloves
1 egg
1 tablespoon margarine
Preparation:
As the dough is already made, I am going to make is the chicken in sauce with the other ingredients.
---
Then I take the chicken breast (boneless) and cut it into squares, then I put it in a pot where I am going to cook it. I add a cup of water, salt and marinade, I assemble it on the stove.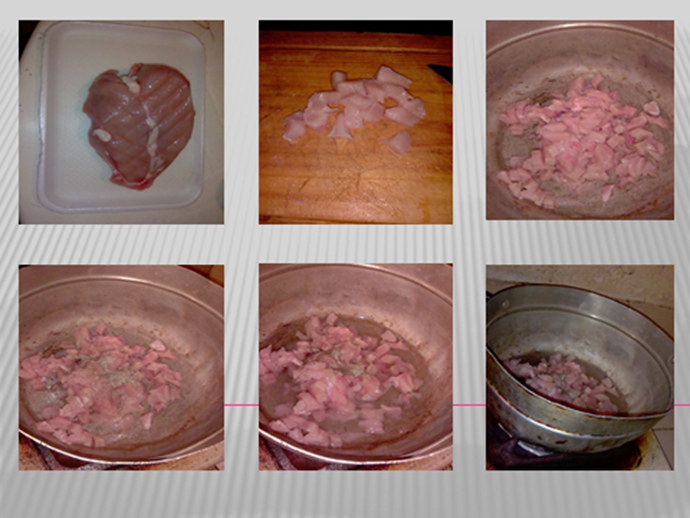 I peel and clean the tomatoes, the peppers, the onion, the paprika; then I add them to the blender, to blend them and have a sauce.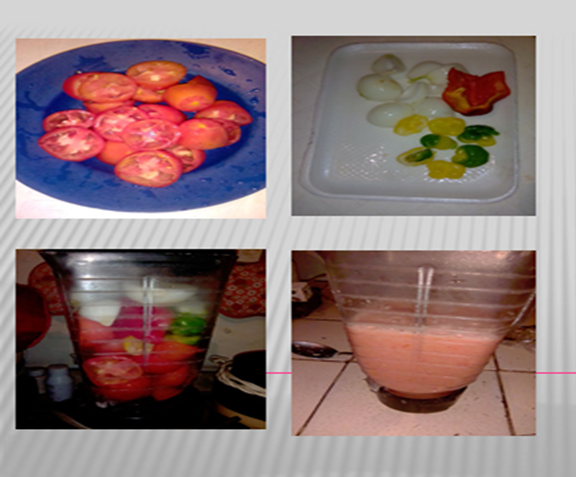 I take the garlic cloves, peel them and crush them, to add them to the chicken.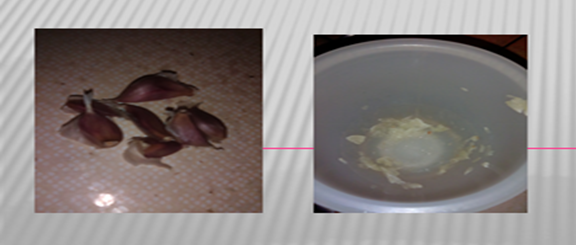 I grate the carrot, peel, wash and chop the potatoes in squares.
---
After the chicken squares are dried and browned a little, I add the sauce.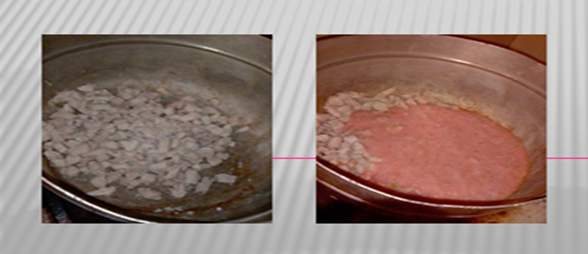 Then I add the grated carrots and the potatoes chopped in squares, and I also add 1 ½ cup of water, so that it covers everything and cooks very well. I also add salt, adobo and oregano to taste. Let it cook until the potatoes are soft.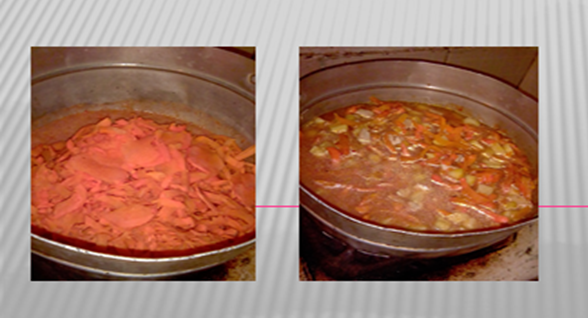 When it is ready I turn it off and add the can of corn without the water, cover the pot and set aside until I am going to use it.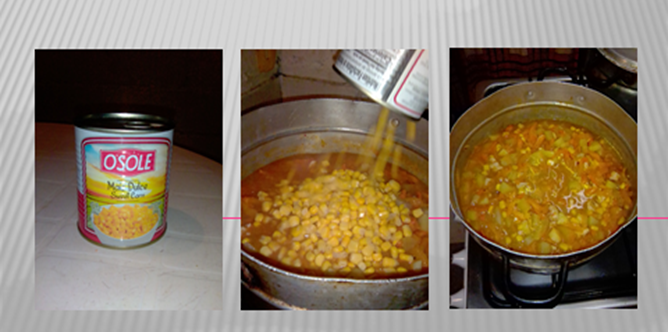 It's time to roll out the dough to cover the pan. Since I don't have enough space and I'm afraid the dough will split, I'm going to cover it little by little. Of course, before placing the dough, I butter the tray, so it won't stick. I cover the bottom first, then the edges.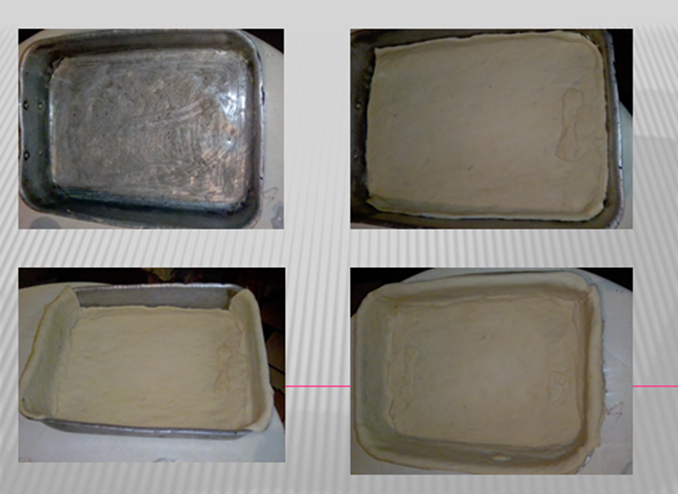 Once the pan is covered, it's time to pour the chicken sauce over the dough.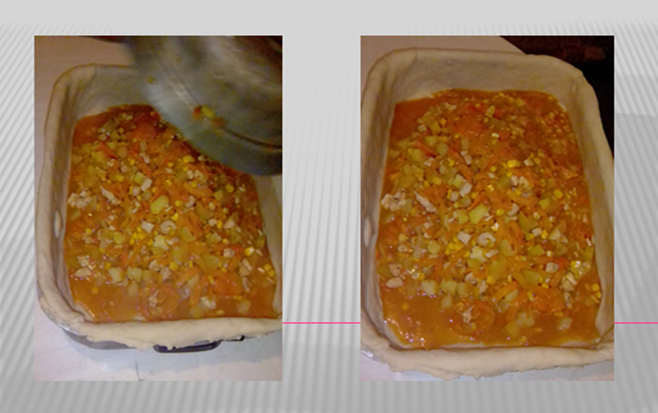 Then it's time to cover, for that I stretch the dough, place it on top and the edges I also put them on top, so that everything is covered. I place small balls to decorate. Additionally I take an egg and a tablespoon of butter, beat it in a pitcher with the help of a whisk, to paint the dough with a brush. This is to brown the dough.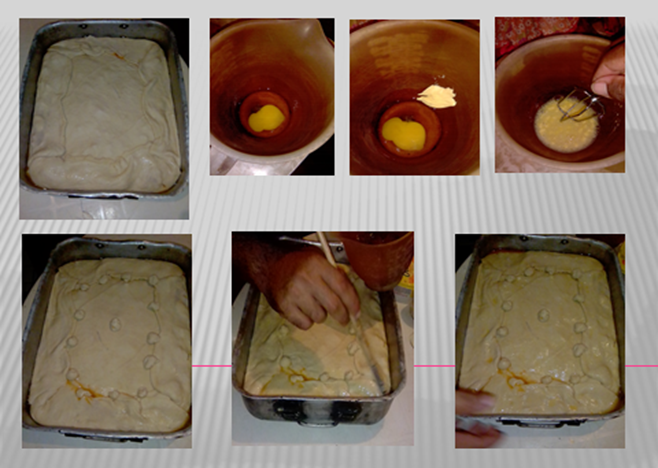 It is time to put it in the oven, which should be preheated. It will last about half an hour.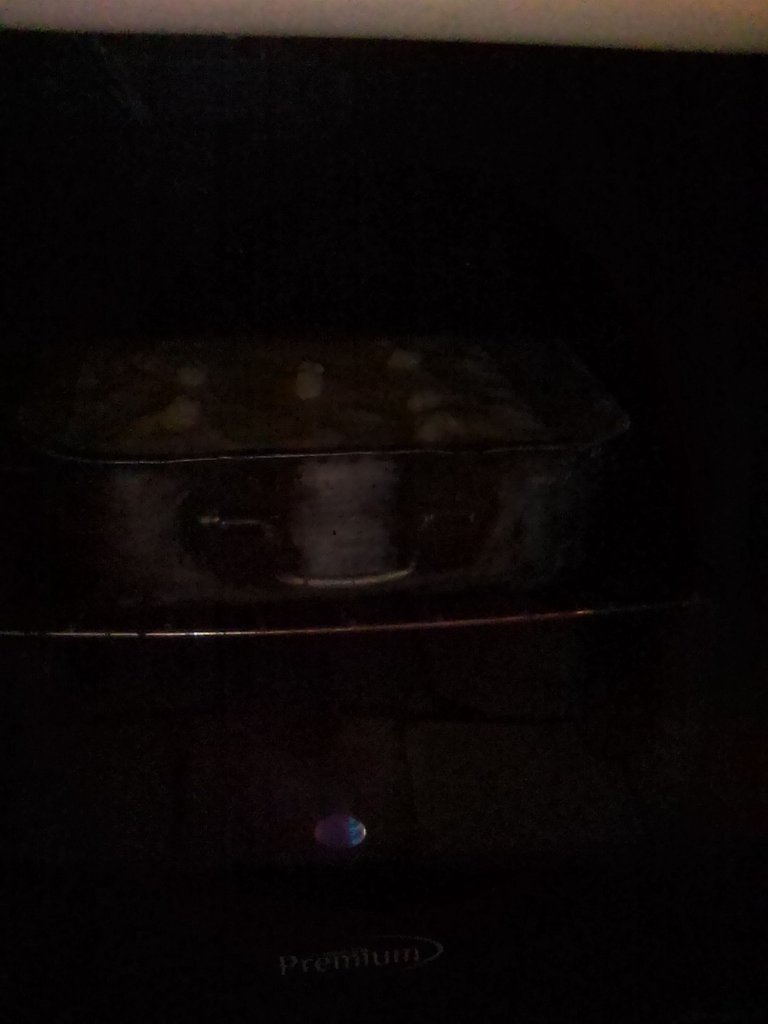 Take it out, let it rest for a while, cut it and serve it on the plate. To taste.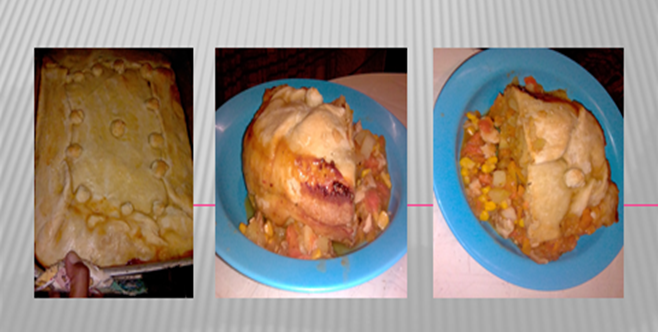 It was really great, everyone who tasted it was fascinated. It is something worth doing.
Thanks for staying to watch and read, see you next time.

Gracias por leer mi publicación
Imágenes de mi propiedad
Texto traducido en Deepl
Baner y separador elaborado en Power point