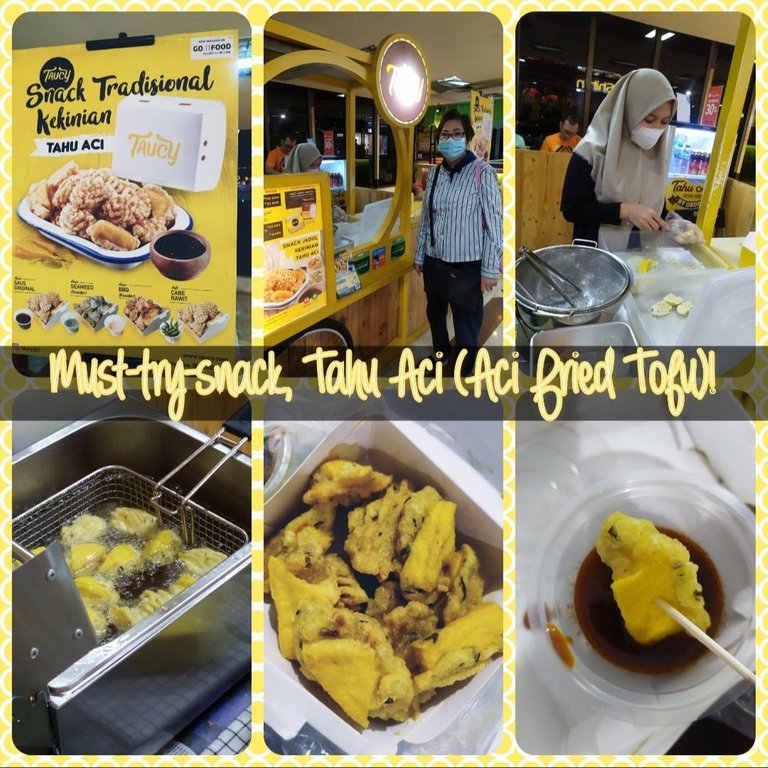 Hello, friends especially foodies!
Last evening, after had had dinner then had bought some groceries plus fruits in the supermarket, we bought a trend snack here, Tahu Aci. Maybe you asked me what was that, tahu here was the yellow Bandung tofu while aci was the starch. It refered to the two main ingredients they used in making this Aci Fried Tofu.
The Foodstall

It was located on GF Gajah Mada Plaza, Central Jakarta. Not large but it was a favorite. When we came, the seller made some orders before us. The seller was nice and friendly.
The Menu

they only sold tahu aci, but you could see that it had some flavour choices and also sauce.
The Cooking Process
We ordered then saw how the seller made it. First she cut the yellow tofu then give the starch dough around.

Then she fried it.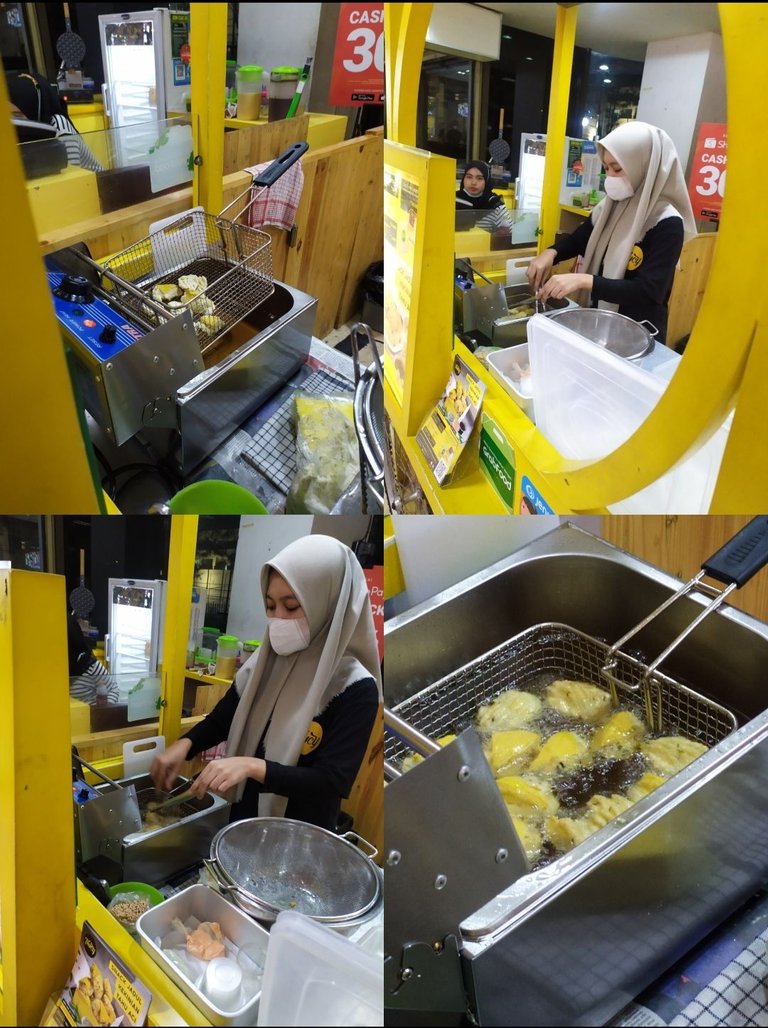 And packed it after all finished.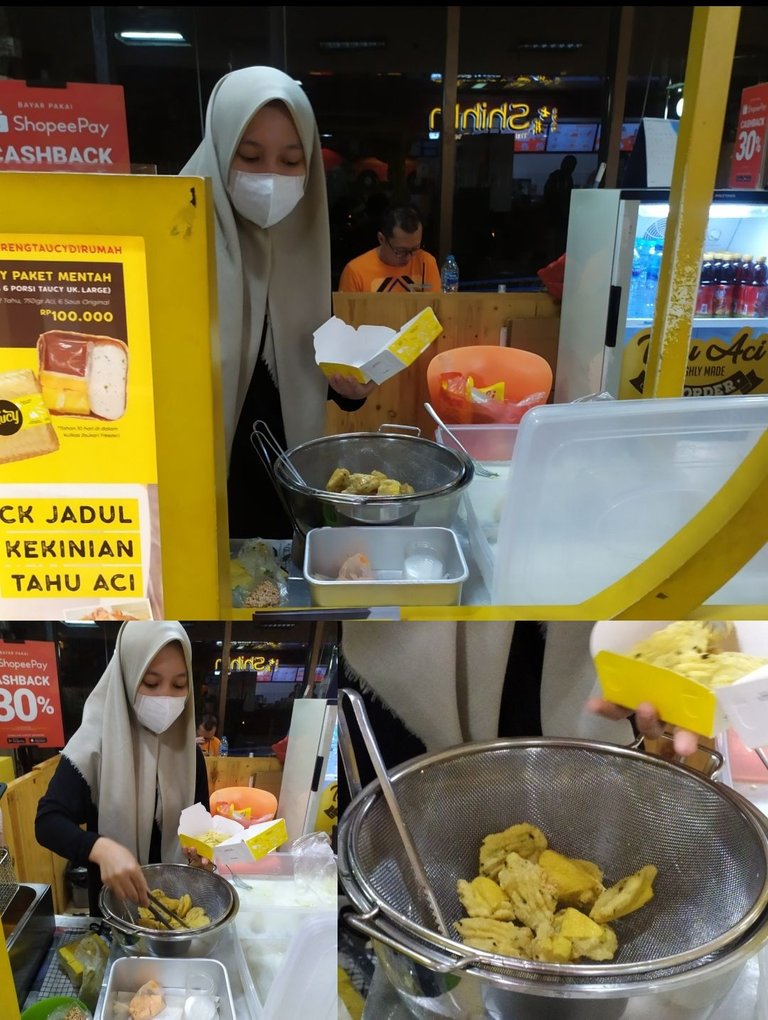 The Food and Taste
Here how it looked like,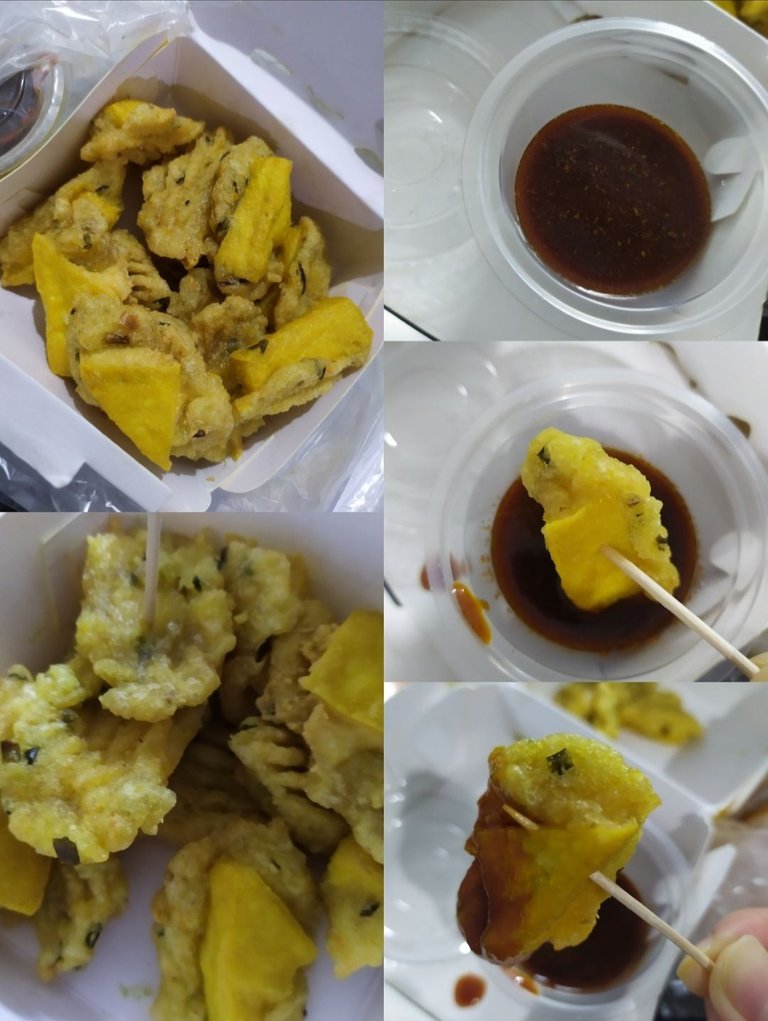 we chose the original with the sweet spicy sauce. The original tahu aci tasted savory and crunchy, it was sooo tasty. And also the aci itself felt a bit chewy, crispy and it served hot with the sweet spicy flavour. What a perfect snack, a must try!
The Price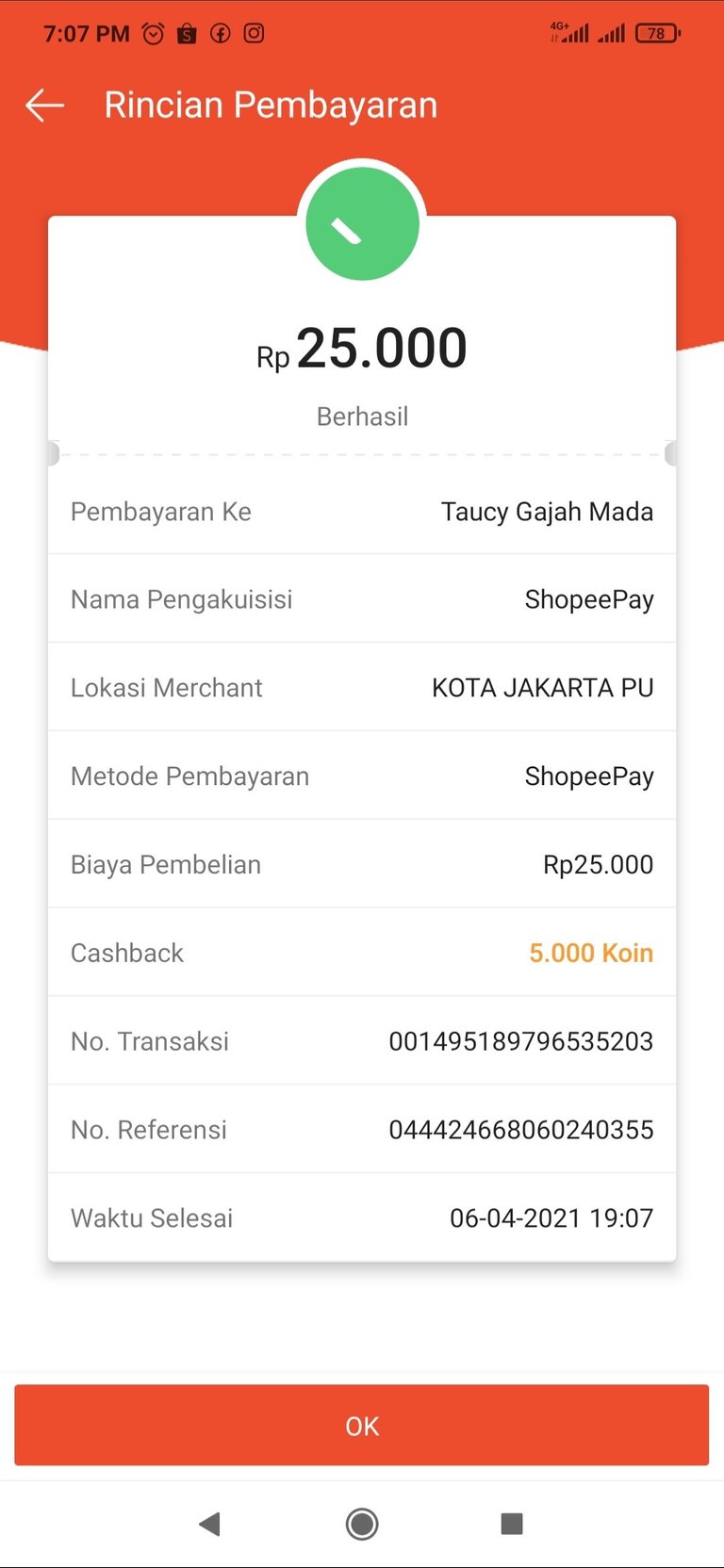 It costed us 25,000 IDR or around 1.72 USD for 16 pieces of small tahu aci but if you used a platform of payment like me, you would get 5,000 IDR off.
Psst, we also enjoy sliced fruit we bought in the supermarket after eating our night snack tahu aci.
Come and try our must try snack here
Taucy Tahu Aci
GF floor
Gajah Mada Plaza
53-54th, Gajah Mada street
Central Jakarta
open daily 10am-9pm