A combination of sweet and tart apples spiced with cinnamon makes for a perfectly thick, satisfying applesauce. Tastes great on top of waffles or french toast!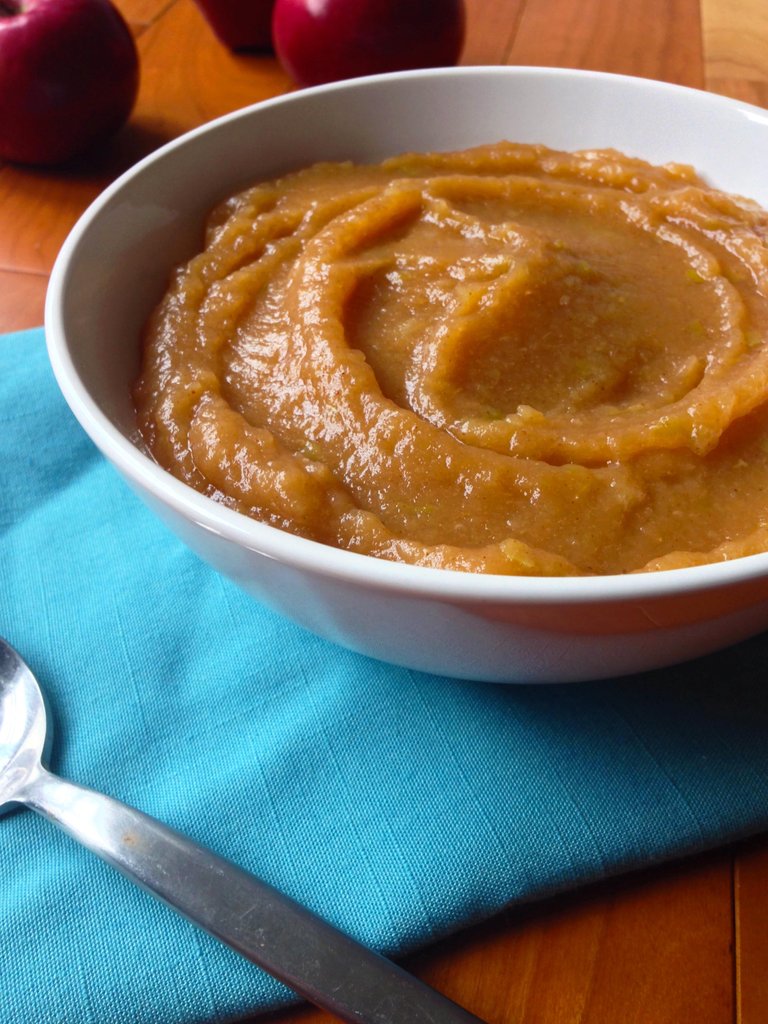 I've made applesauce before with my dad and we process it through a grinder a few times and leave the skins on. It makes for the prettiest applesauce ever- a soft pink color. This applesauce can be made on the stovetop, all you need for equipment besides the pan is a blender. We didn't even have a full size blender..it was one of those single cup ones. I don't recommend using that (it's very time consuming) but my point is that this recipe is easy and versatile!
I don't think you need to be too picky with your apple selection, but it's best to use a mix of sweet and tart apples. I was spoiled and got to use some of the apples I picked off a tree when I went back to the townfor the weekend. I peeled, chopped, and froze them in the hopes of making pie, but ended up with this applesauce. I would consider this recipe to be almost a "dessert" applesauce because of the sweetener and cinnamon..I love having just a little bit on the side with my breakfast or dinner. You could very well go without sugar, but do so at your own risk. It really depends on the sweetness of your apples. Remember, you can always add more but can't take any away! If you decide to go the no sweetener route, applesauce can make a great healthy substitute to oil and fat in some baked goods.
Applesauce Recipe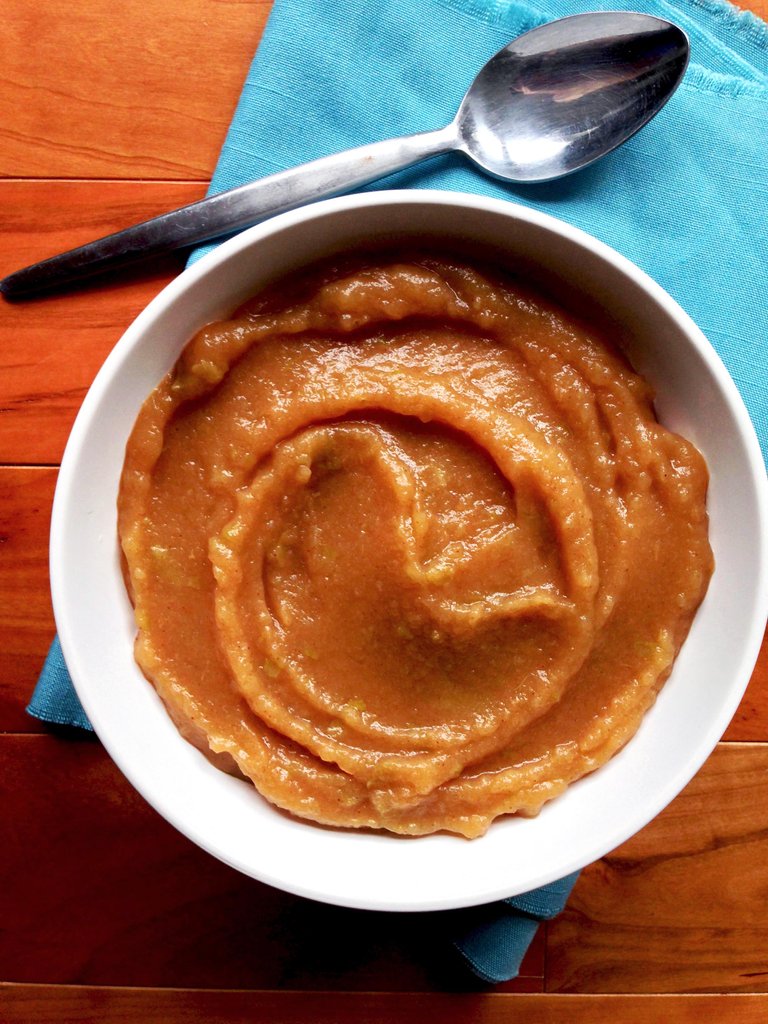 Ingredients
3 lb. (about 8 cups) apples, peeled and chopped
1/2 cup apple juice
1/4 cup brown sugar
1 teaspoon cinnamon
1 teaspoon lemon juice
Instructions
Combine all of the ingredients into a large pot and cook on medium heat until apples are fully cooked. The apples will be pretty soft and may start to break apart a little. This should take 25-30 minutes. After the apples are cooked, puree in a blender or food processor until the desired constancy is reached. I like a smoother applesauce, but you can also blend it a little less for a chunkier, hearty applesauce. Store in the fridge in an airtight container.