As a foreigner, a good find is always worth an introduction (amirite👐). Located at Kuala Lumpur in Malaysia is this gem called A Pie Thing which sells comforting pies at good portions. They are crowded most of the time (though probably not during covid times) and it seems like they have a steady stream of loyal customers! This is always good news right, got to trust the locals.
(not a sponsored post, I just really like them.)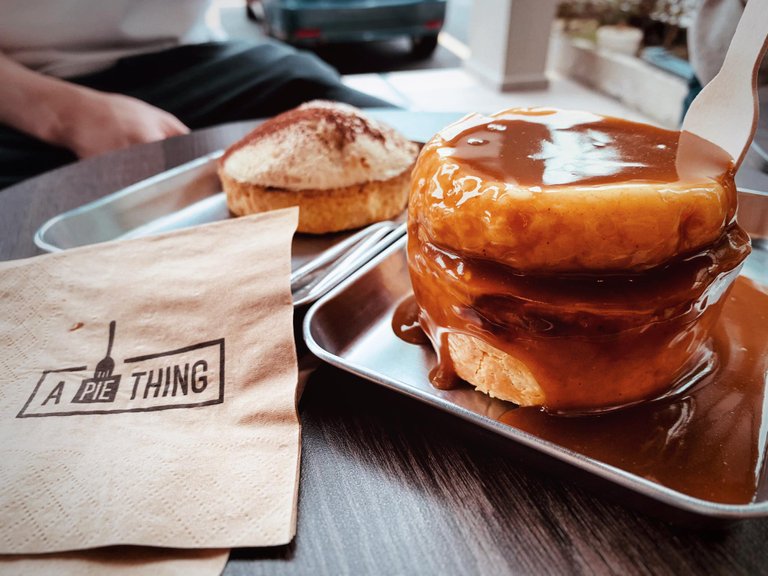 Maybe cause this is the first time I'm stumbling upon a café that has such a niché menu and serve such yummy delights, I'm absolutely besotted with them. Their staffs are friendly and they have no trouble conversing in English (not Malaysia's main language) which is definitely a bonus point for a foreigner like myself. The thing about A Pie Thing is that they are ALWAYS generous with the sauce. As seen in the picture above, you can even choose to top off your choice of pie with a serving of mash to complete your meal.
On a sidenote, got to admire the thoughtfulness when a café offers a spork as their main cutlery for their customers, lesser the wastage for equal amount of utility! Pretty neat.
As for the price, I would say they are typical Malaysia café price, worth a visit if you are a pie or mash or pie & mash lover! If you guys ever find yourself in Kuala Lumpur, Malaysia, do drop them a visit and have a taste for yourself.

You can find them here:
128 G, Jalan SS 21/35, Damansara Utama, 47400 Petaling Jaya, Selangor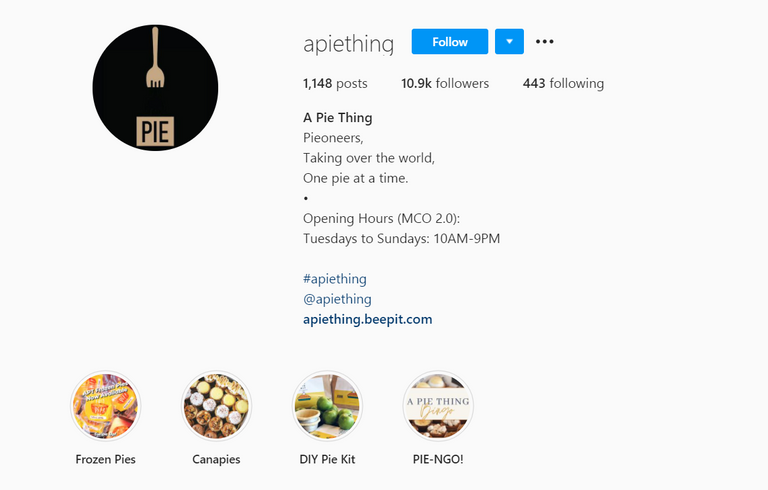 Follow them on Instagram: @apiething
P.S. If I were to make another post about Malaysia, what about KL would you like to learn more about?