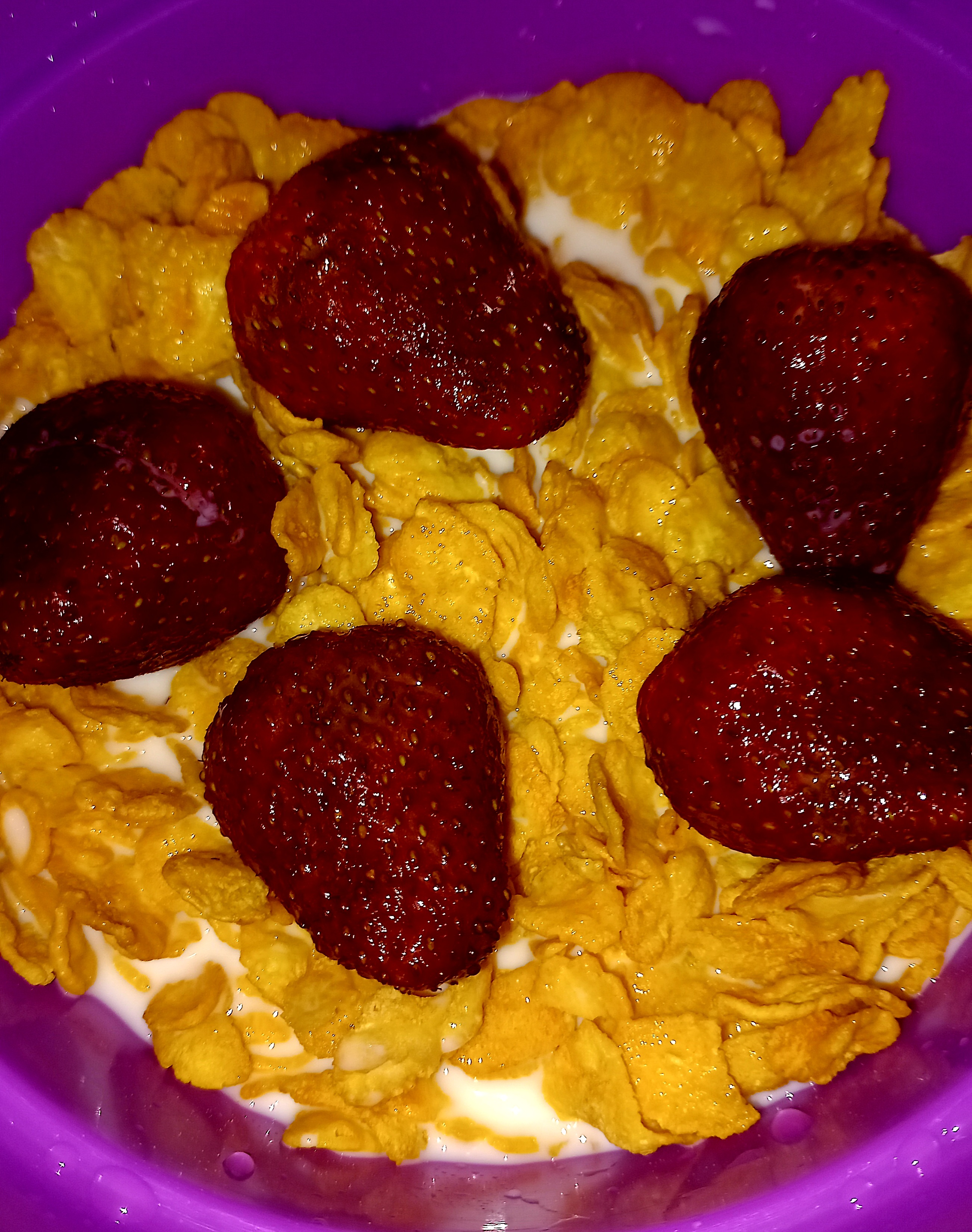 English
Hello friends, today I will be talking about this delicious healthy breakfast, which I prepare before going to the gym in the morning, it is composed of cereal, strawberry and milk, it is something light.
It is a good combination and we can also add the banana, but it is only to the taste of the person.
It is a super fast breakfast and it is good before training to be strengthened, just control the portion.
Spanish
Hola amigos, hoy les estare hablando de este delicioso desayuno saludable, el cual preparo antes de ir al gimnasio en horas de la mañana, esta compuesto de cereal, fresa y leche, es algo ligero.
Es una buena combinacion y tambien le podemos agregar el cambur, pero solo esta en el gusto de la persona.
Es un desayuno super rapido y es bueno antes de entrenar para estar fortalecidos, solo debemos controlar la racion.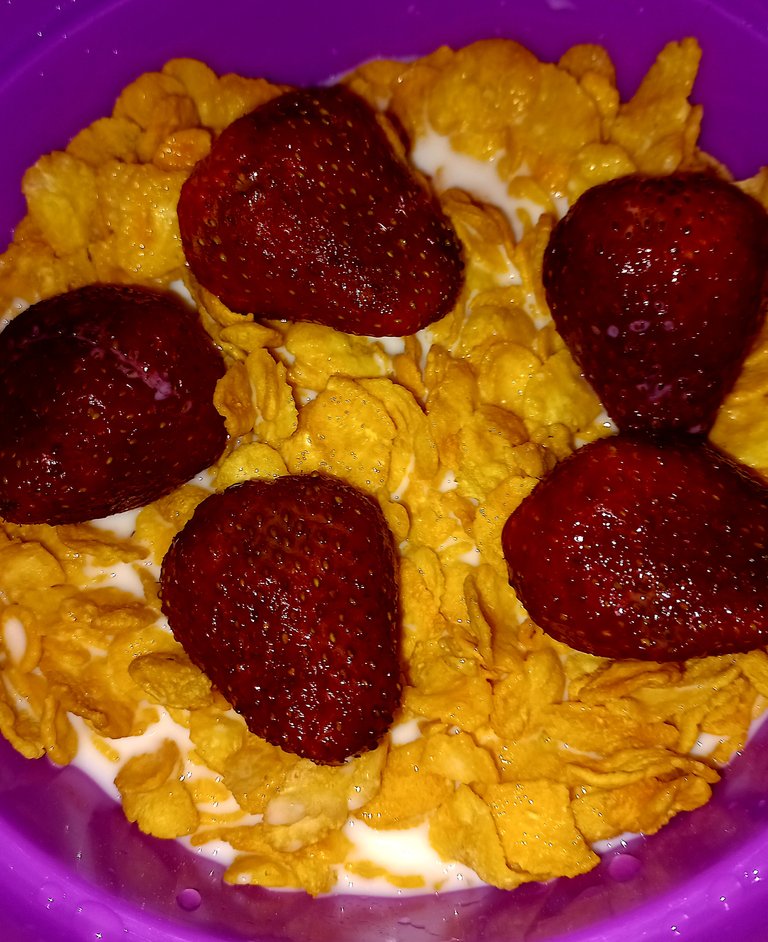 English
We must eat healthy, especially in these times of pandemic where people with obesity problems are the most affected.
In addition to this breakfast we must use other foods that will strengthen us very well, no greasy food since it is not healthy.
These pictures were taken from a Samsung A32 phone.
I hope you like the post, greetings and blessings.
Spanish
Debemos comer sano, sobre todo en estos tiempos de pandemia donde las personas con problemas de obecidad son las mas afectadas.
Ademas de este desayuno debemos utilizar otros alimentos que nos van a fortalecer muy bien, nada de comida grasosa ya que no es saludable.
Estas fotografias fueron tomadas de un telefono samsung A32.
Espero que el post les sea de su agrado, saludos y bendiciones.