Hello to all lovers of art and cooking, I hope you are healthy and happy.
Nothing extravagant what I decided to share with you today, as you will see below, is a simple but delicious dessert offered by banana fruit, combined with the art of a fun octopus to decorate our table or to make the little ones fall in love with the House.
As we all know, banana is known as a healthy sweet that provides us with various nutrients.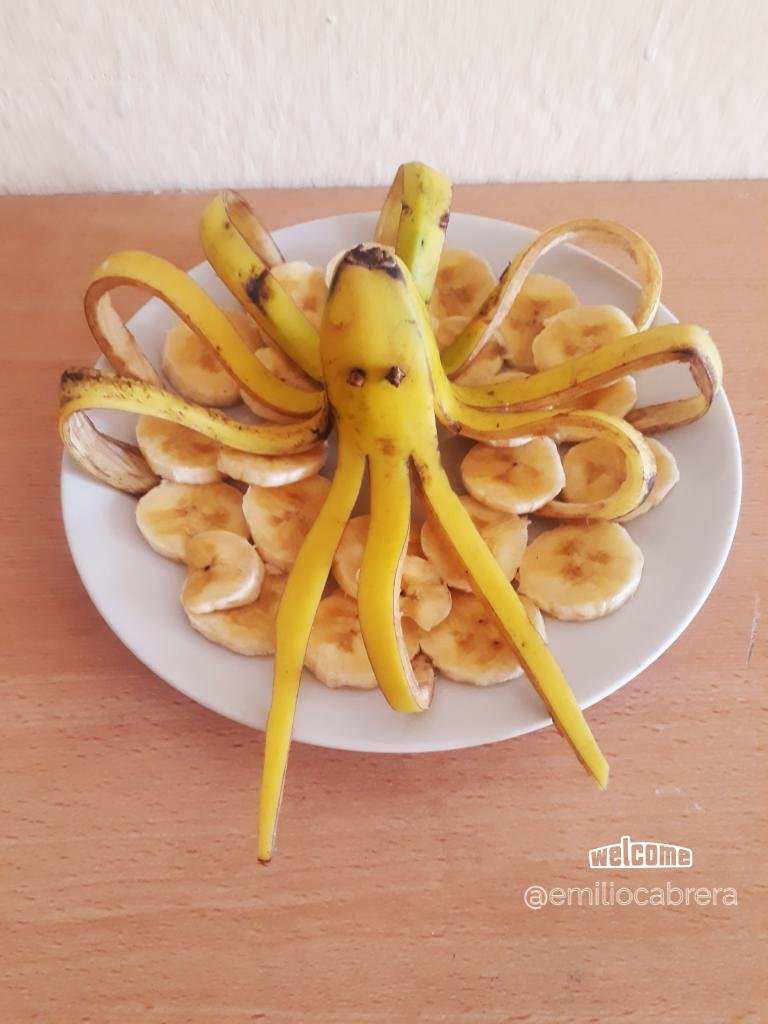 According to a little research I did, a banana contains approximately 100 calories, 1 gram of protein, 25 grams of carbohydrates, and less than a gram of fat. It also contains 3 grams of fiber. It is rich in vitamins B6 and C, folic acid, and minerals like magnesium and potassium.
Surprising right?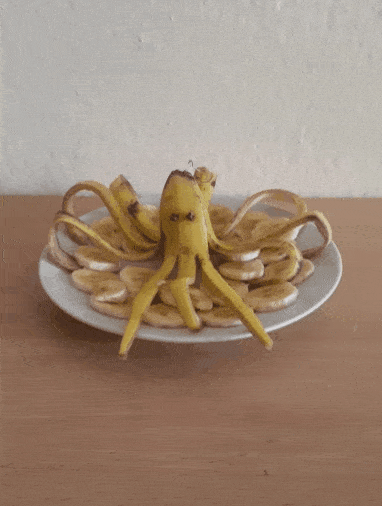 Below I show you the materials and the step by step to decorate a fun plate with bananas. We only need Cambur, knife and two cloves for the octopus eyes.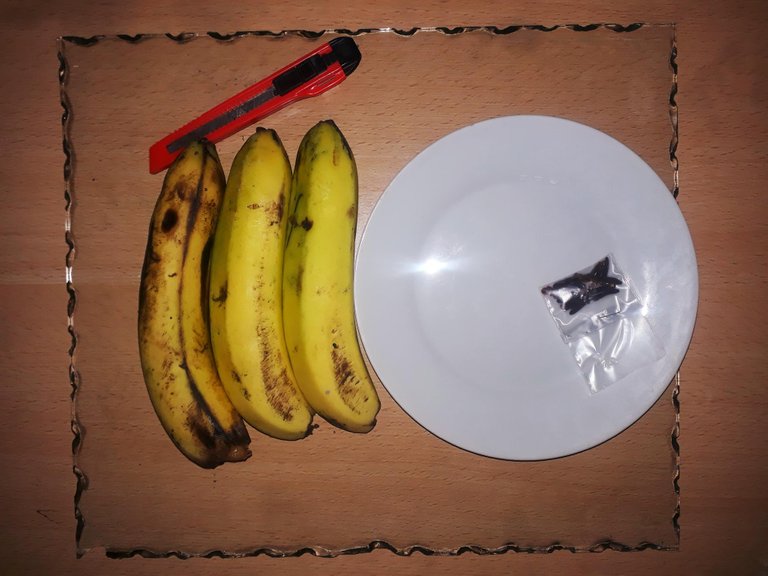 We measure two fingers from the top of the banana for the head of the octopus, then cut strips from the shell to form the tentacles of the octopus.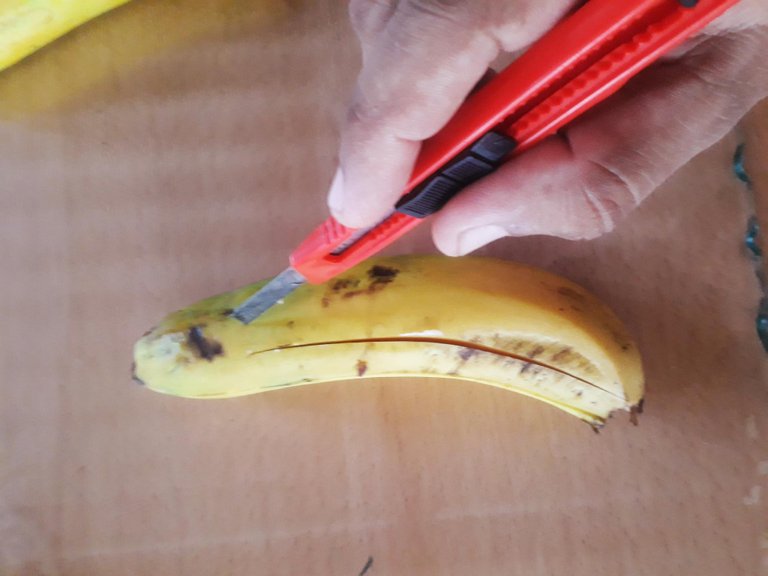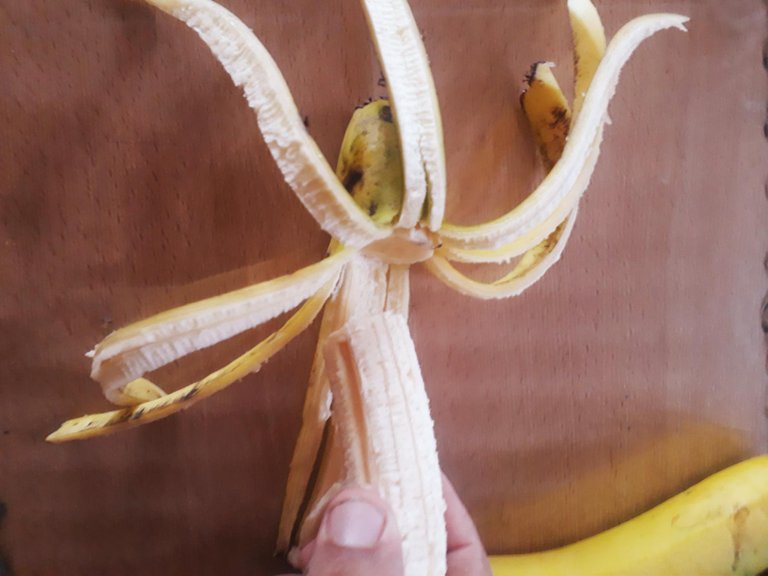 We cut the inner part of the banana into slices to fill our plate.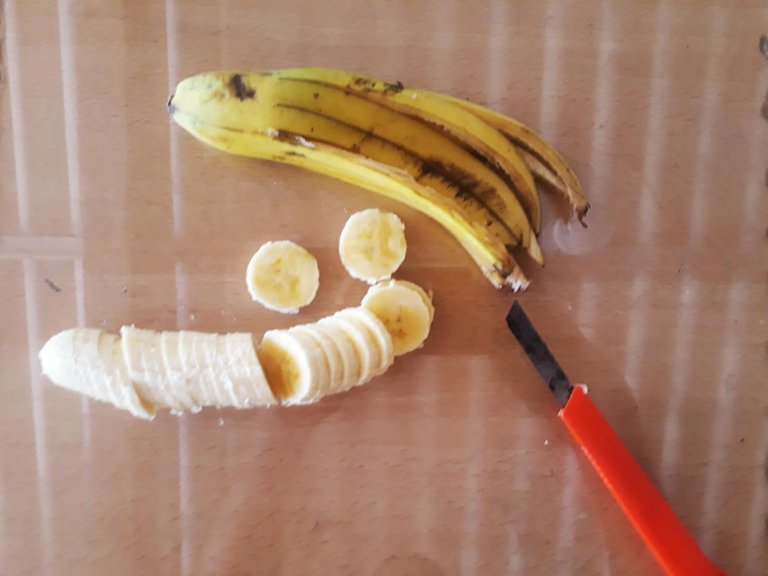 With the cloves, we place the eyes of the octopus as shown in the following image.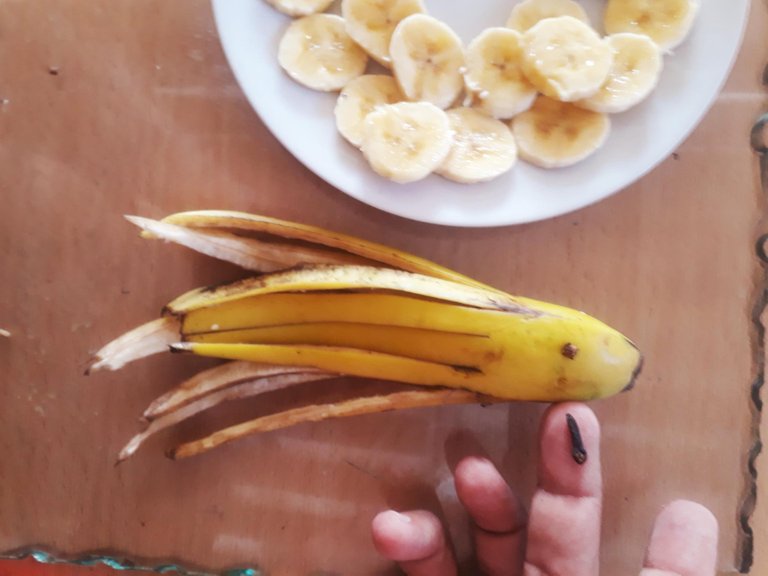 To put some fun in it, we bend a clip in the shape of a hook and make a small fishing rod, thus we instruct the little ones about sea fishing and in turn feed them.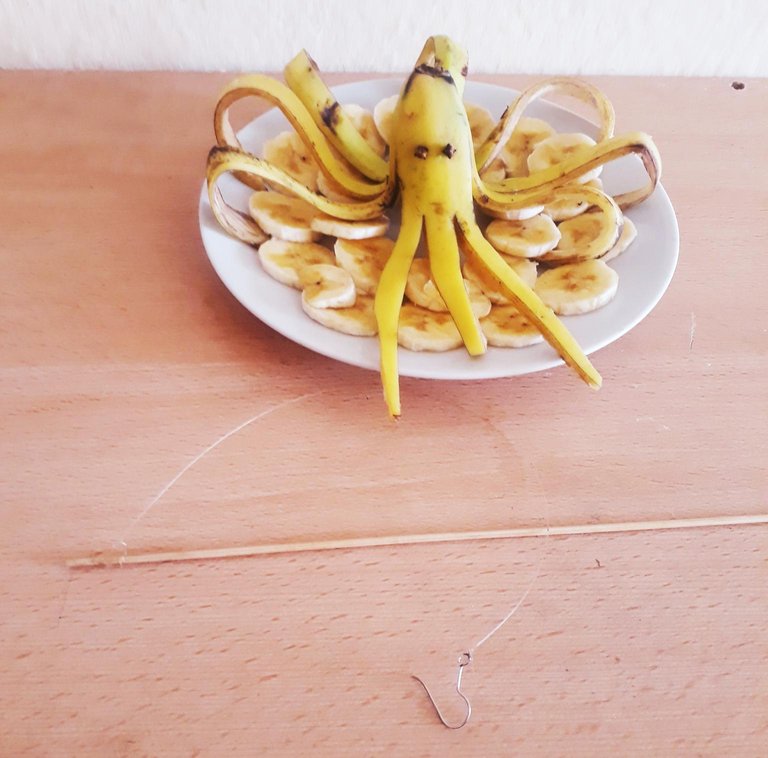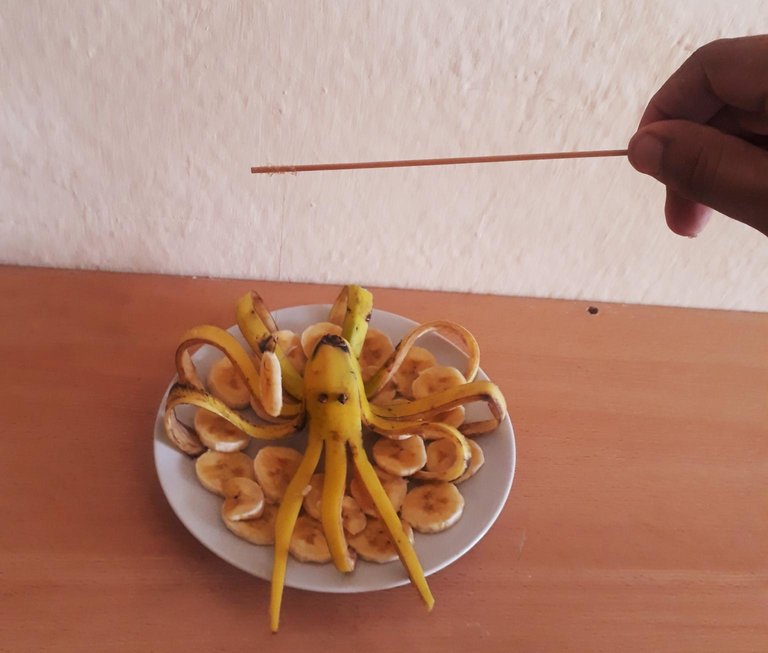 Thank you for your attention, I hope you like it, I want you to practice it at home and have a very sweet and fun family dinner at the table.