As I walked into this fine establishment, the sights of all this seafood had my eyes popping and my mouth watering. When winter Holiday rolls around I roll up my apron and tuck it away . I don't cook while on vacation. But this year it had to be different. Instead of bouncing around both coasts of Florida, with a week here, then two weeks there, four days here, you get my drift, we were in stay put mode. Can anyone guess why? Yes, that's it, this dang virus that refuses to quit. We felt, back in July when our rental was booked, it would be safer to stay in a single family home and yes, do our own cooking rather then frequent the restaurants as we would generally do. It's really a treat for me to go out to eat and not cook. There are so many great places to eat here in Cape Coral. Everything is open, lots of outdoor dining because of the warm climate. BUT, these places are packed, it's snowbird season here and the population just explodes here during the winter months.
With my partner in tow and his wallet😁 we masked up and went into this awesome fish house.
.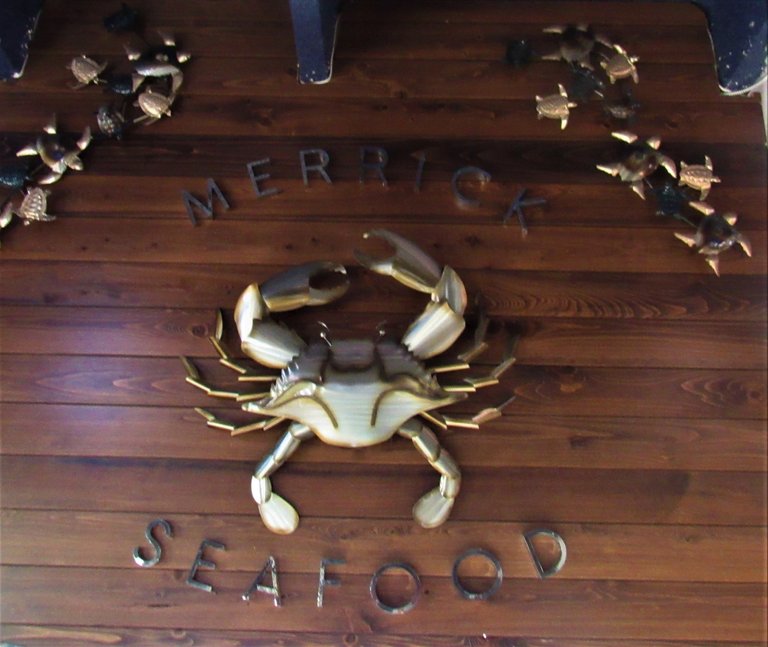 What an assortment of fresh fish. I'll take two lobster tails please. Oh, and how about a couple of the Bourbon salmon filets with asparagus. Now that's a great combo for my his money.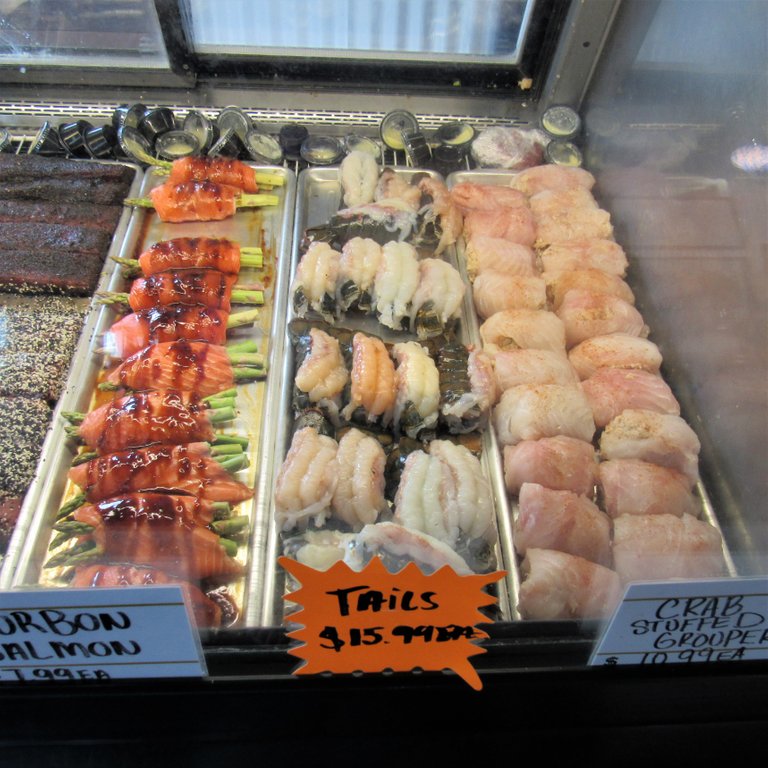 The king crab legs made me salivate, but I put that on hold for another day. I do have a fantastic recipe for crab cakes that I will surely get to before we head back north.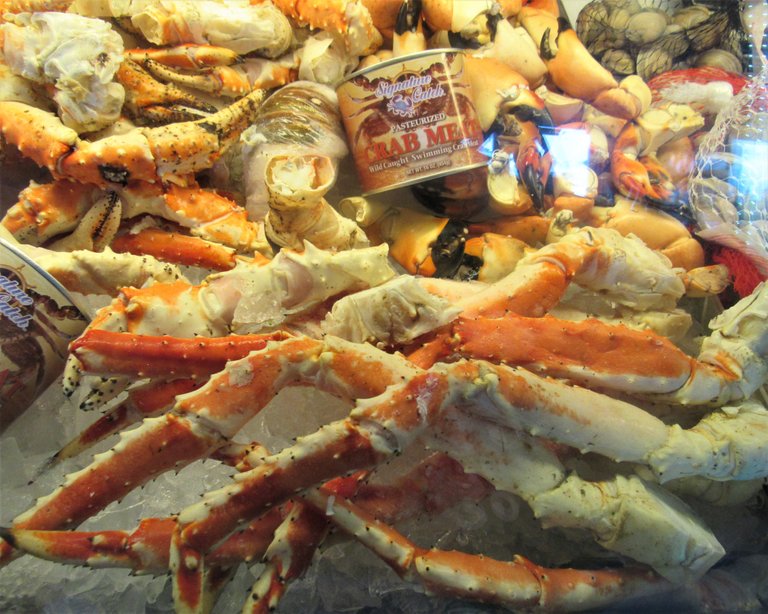 Just look at this case, how can anyone walk out of here without a bag full of yummies.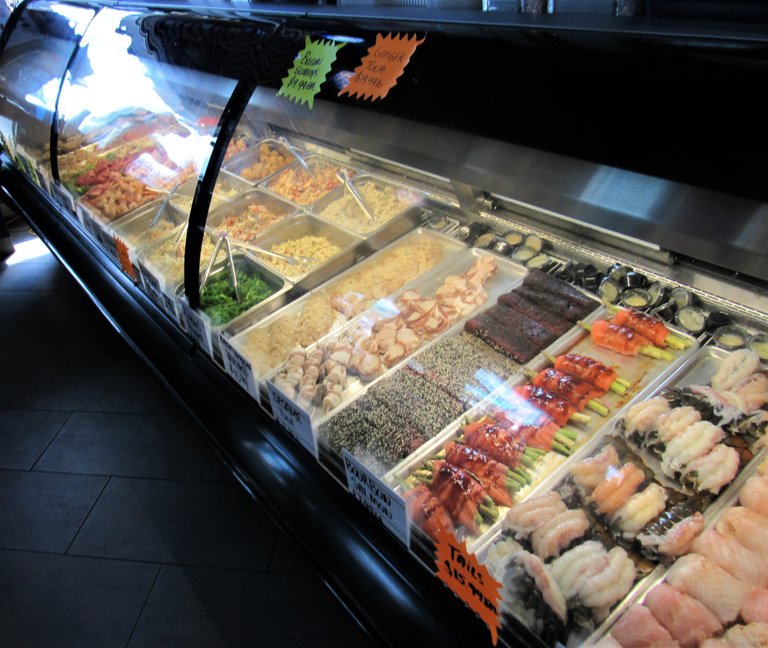 They even had beef tenderloin and steaks if you were in a surf and turf mood. I can feel that mood coming on real soon.
Clams, mussels and shrimp, oh boy!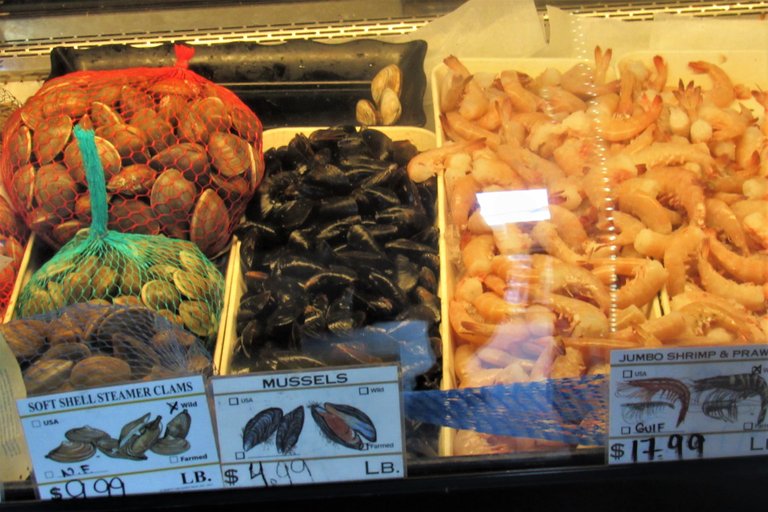 Swordfish, tuna , grouper and mahi mahi. You name it, they had it.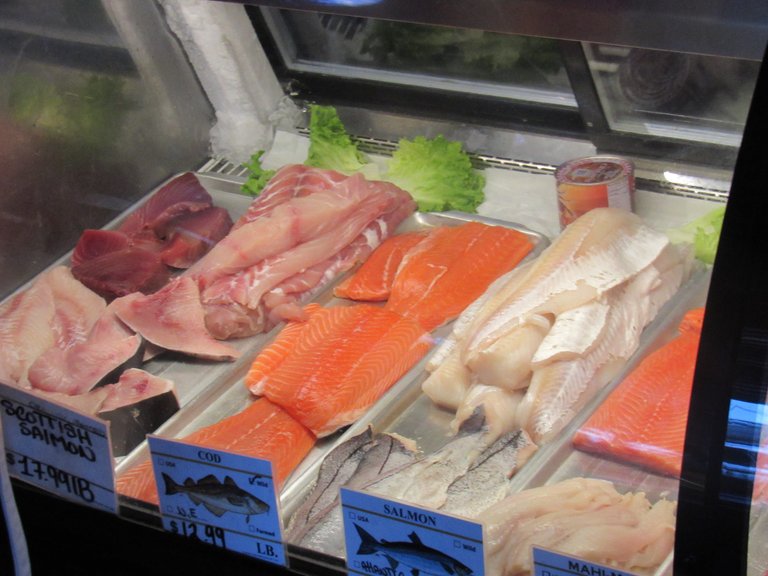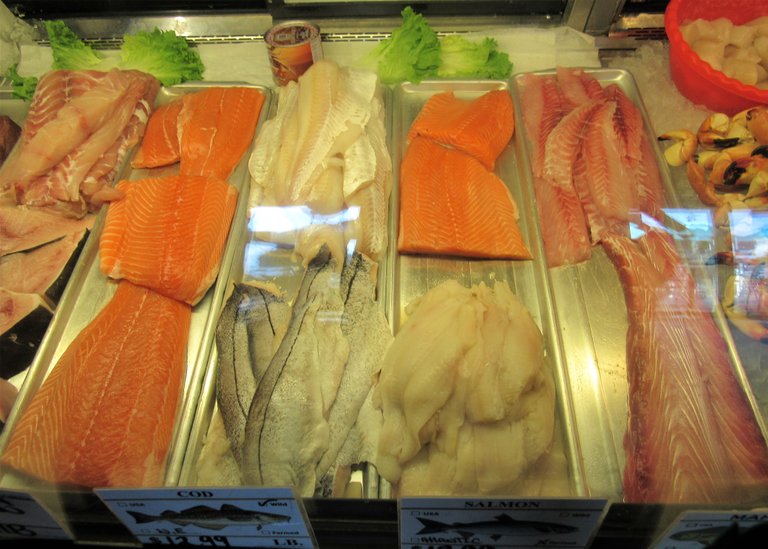 Most of what we had purchased went to my outdoor grill man.@thebigsweed, he is my grill master.
Crab stuffed portabella mushroom, Bourbon salmon, lobster tail, my fav, and swordfish, his favorite, all went on the grill.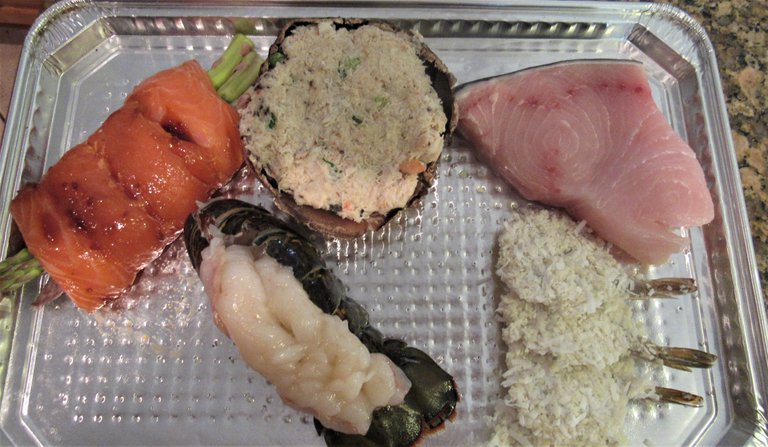 My job was to prepare our appy, fresh coconut shrimp. The coconut was nicely shaved, deliciously fresh.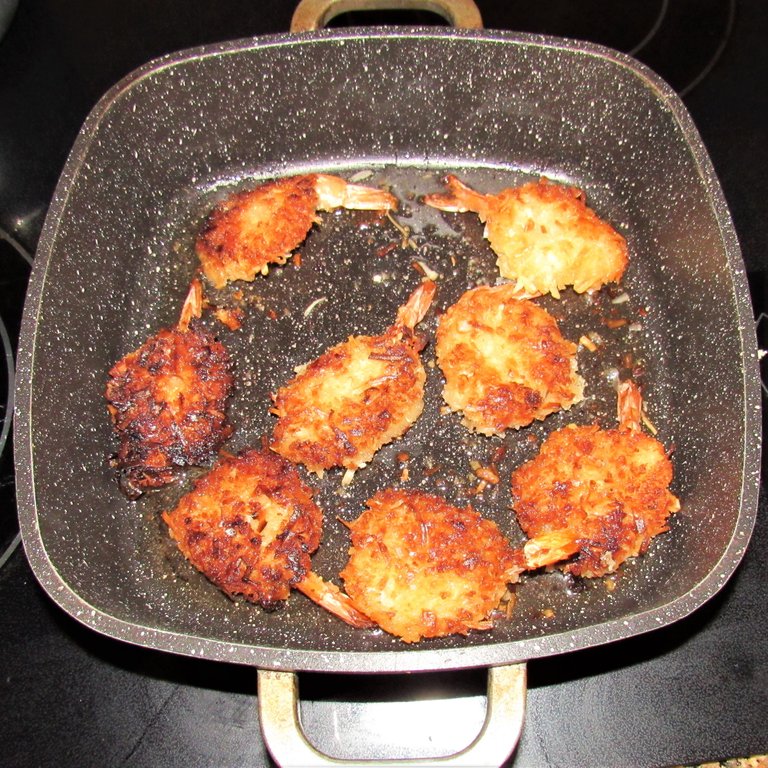 With a side of yellow rice, that's nice.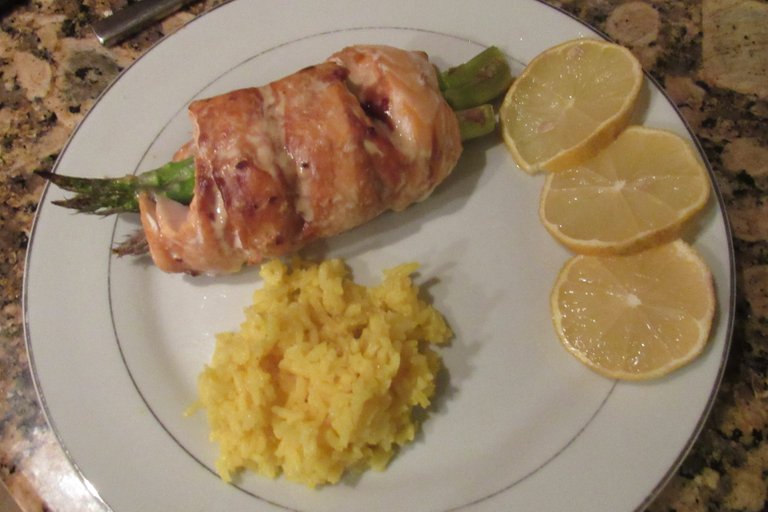 Fresh homemade coleslaw is always a winner.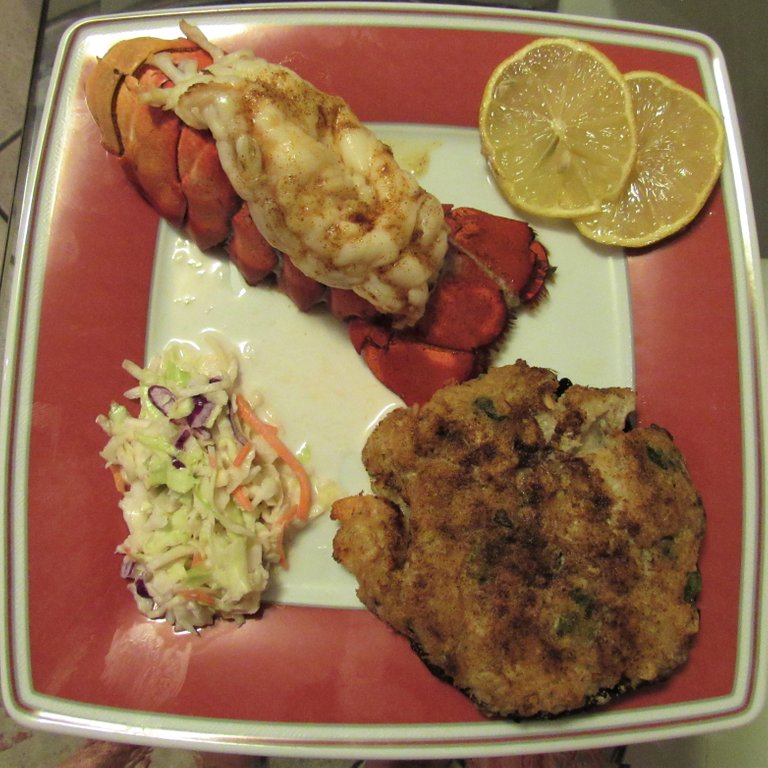 Team work is the key to a really exquisite dinning in experience.
The ambience is pretty cool too.
Have a great weekend all you #foodies out there, dining in can be more fun than going out, as long as your grill master knows how to do dishes.😁