Hello all you beautiful bee #hive peeps. The mom is in the house.
Presenting some CrAZy, almost alien veggies. I think we should be considered serious growers. But sometimes mother nature has her way. Or maybe it's the seed these came from, don't know.
All I know is, what I see , these veggies are Weird!!!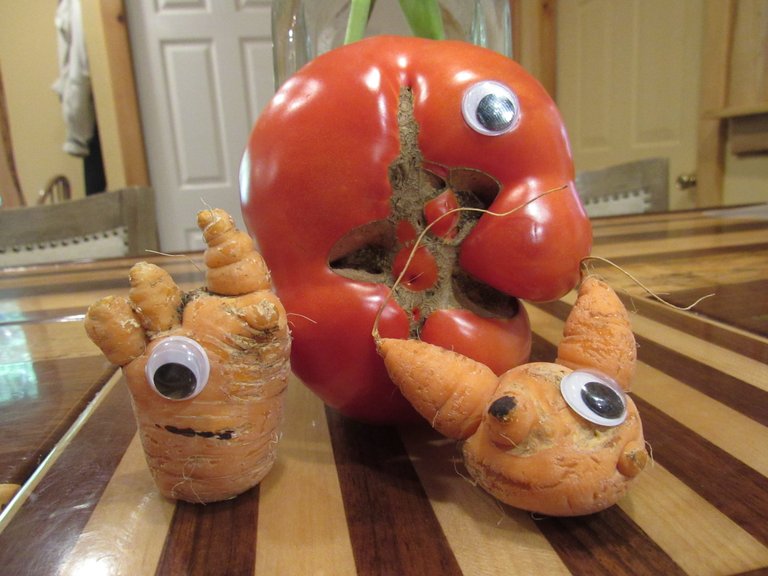 When I talk about being serious growers, I mean that sincerely.
The vast majority of my time is spent growing our own food.
But this????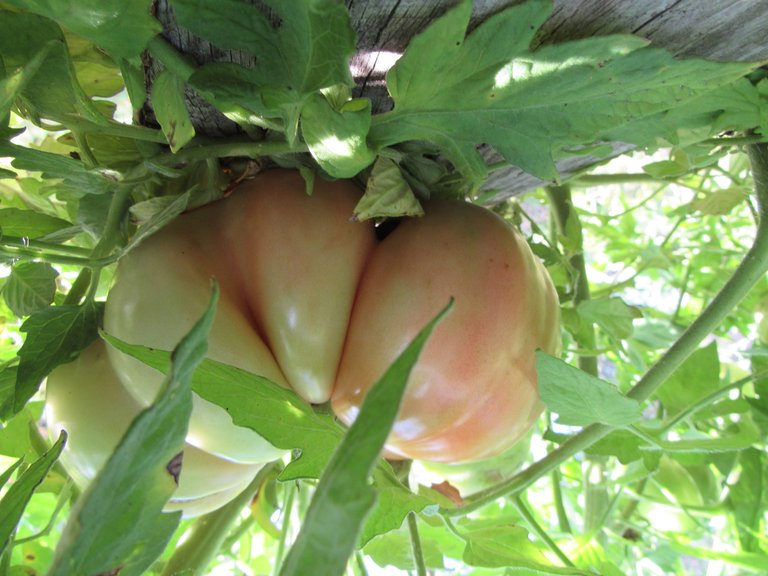 Or whatever this is...🤷‍♂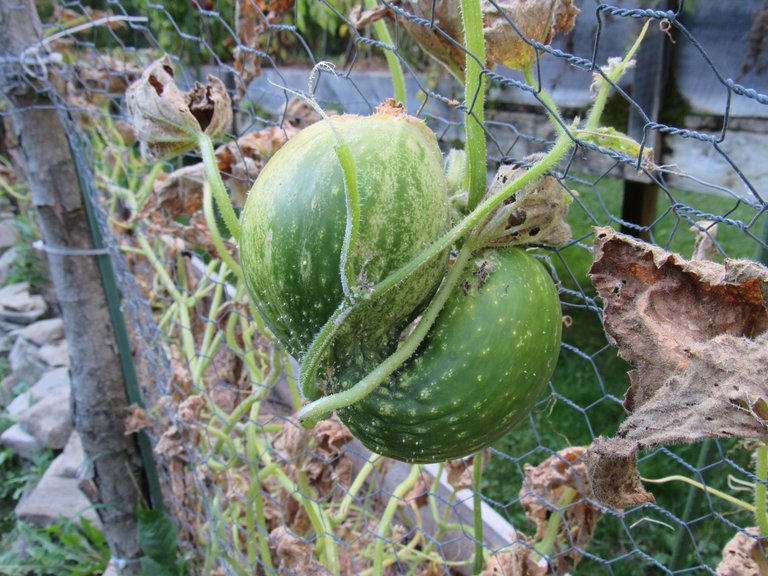 I have thought about for this for years. It's been planned since 1980. Think about that, I mean what the hell. I was only 24 y/o when we purchased this property we now call home. At the time, I already had my first son, we had bought a house in Northern New Jersey, six months later, we now owned 10 acres in Upstate NY.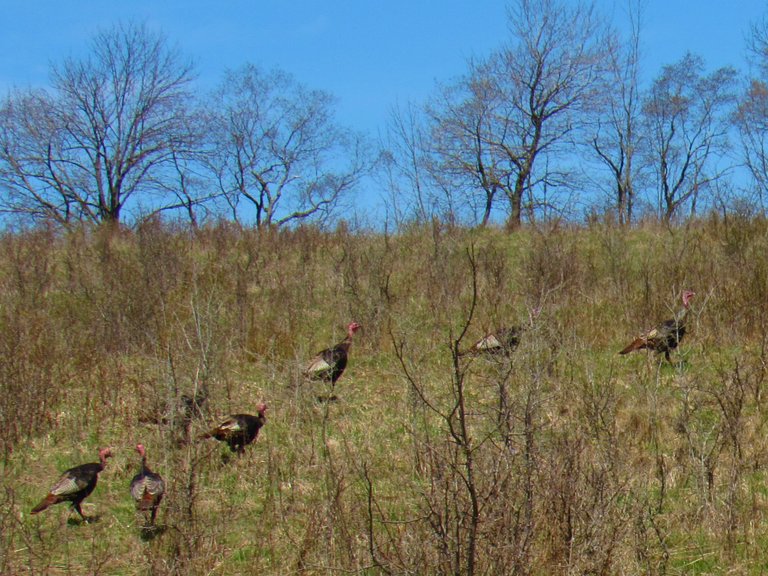 Here's the story. My Uncle Louey had bought 30 acres up the road and was talking about it at a family gathering. He was trying to talk one of his eight children into buying a corner lot, of some 10 beautiful acres full of hardwoods, pine and several natural springs.
Right on the same road." C'mon guys they are not making any more dirt. This lot could be very valuable someday." As my hubby and I listened to this conversion, the wheels began to turn.
All readers should understand. We were young in our careers, we did not come from money, it was just us.
Well, it was January and the snow falls a lot up here on our mountain. So it was decided, I would stay home with the baby, @thebigsweed and his brother would go walk the property.
Fourteen hours later, the first signature was signed. What was so amazing, no bank was involved. This old farmer was subdividing his gianormus piece of land. We found out the history of this property, came from his great grandpa. They were dairy farmers, they needed a huge parcel of land. The cows needed to graze.
The owner just wore out his welcome at the age of 75 when he sold us the land and held the mortgage for us. It cost us $90.00 a month for ten years to pay it off. This farmer was no dummy. By subdividing this large piece, he secured his retirement. We were just a small part of his monthly income.
Our dream was to have a peaceful place in nature. Have enough land to grow our own food. Have a refuse for our children when we were gone. To remember how blessed we were to have this farm. With great natural resources, fresh air and lots of love with living among like minded people. Where helping each other is the greatest gift of life.
We are farmers...so I am ok with these very weird veggies.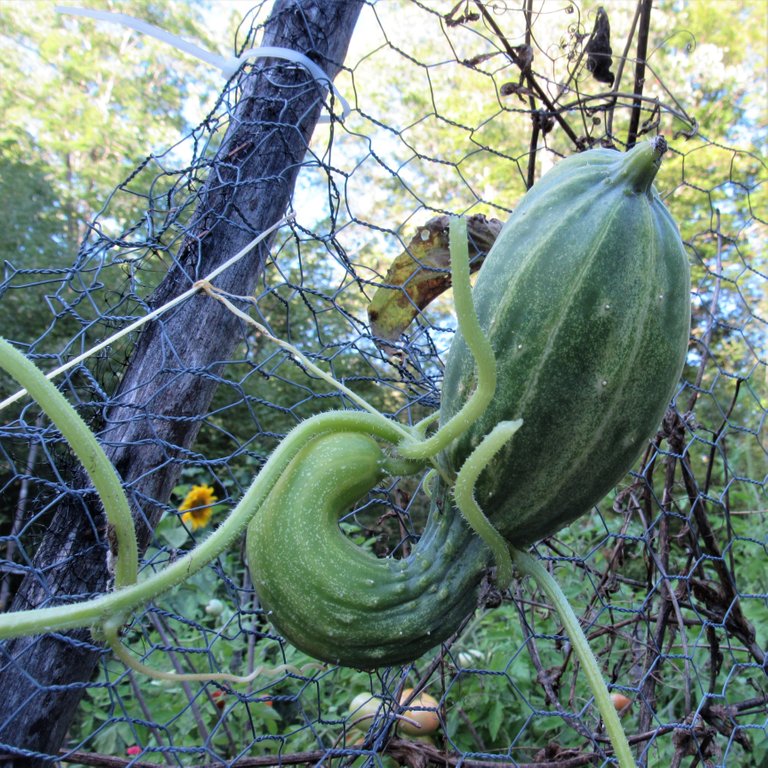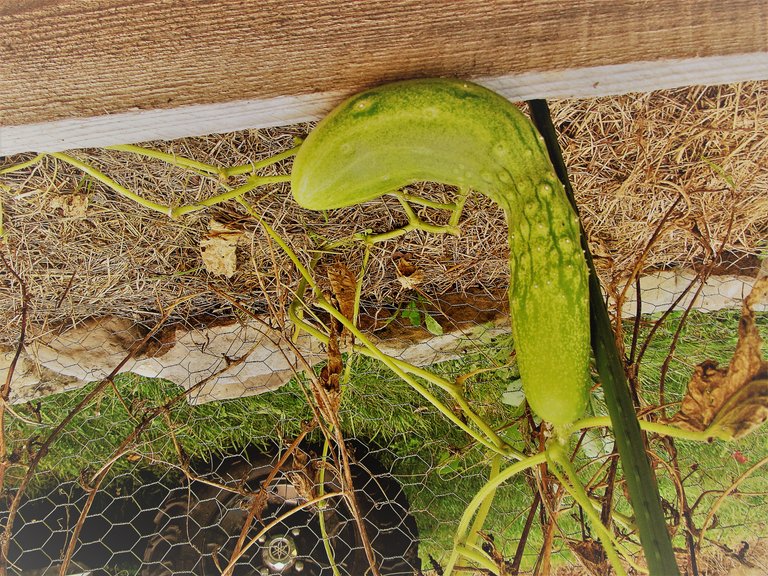 This summer, mother #nature gave us a very special gift. A very delicious, unusual veggie. We named it the "football squash".
It was a cross pollination between the zucchini and spaghetti squash. We figured, after some research, that it was probably from the bees that had done the deed.
The result, many sumptuous meals.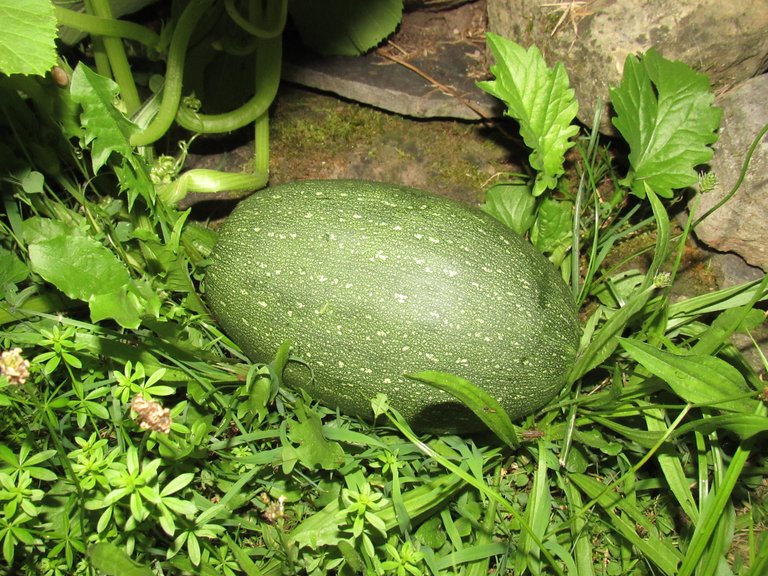 Try doing this with a football...😊
Football bread as sweet as honey, yup, that was the sweetener, raw honey from our fellow farmer just down the road a piece. #naturalmedicine at it's best.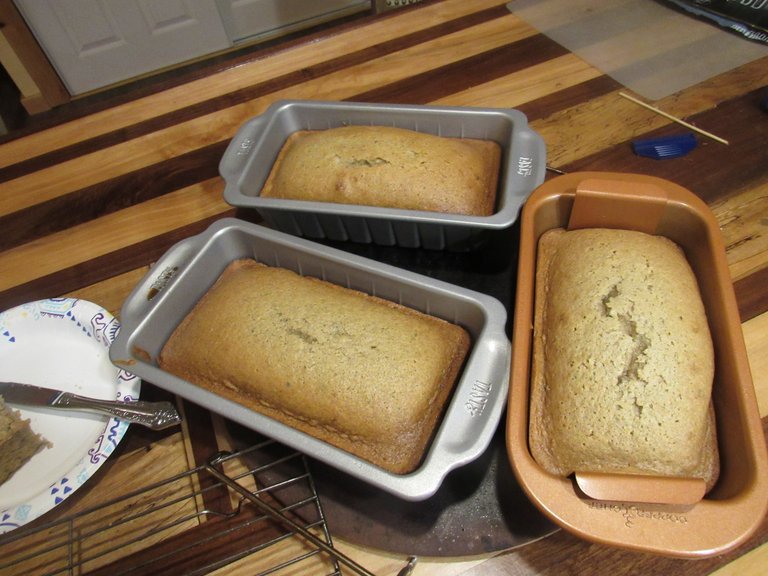 Baked squash footballs stuffed with fresh tomatoes, mozzarella cheese and my fav, sweet, just picked basil. Is there any thing more aromatic. I sniff it daily. Makes me #feelgood.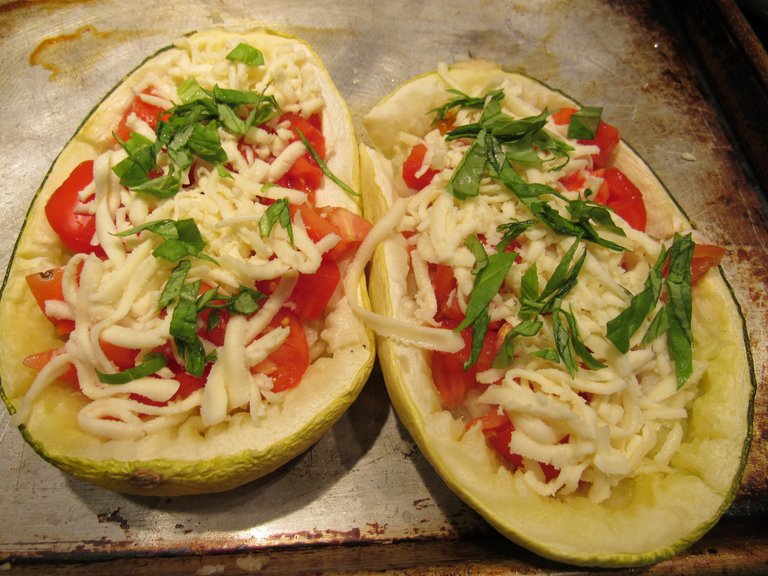 To all you #foodies out there let's #foodiesunite, but please
remember my best pals @foodfightfriday, my first pals on the #blockchain that helped me navigate this wonderful place to share ideas, dreams and form friendships. It's all about community, uplifting each other and making it to the promised land.
Give support whenever you can. Feel blessed by this extraordinary
Experiment we call #hive. Sending hugs to my pals @splatts, @dandays, @intothewild, @idig, @melinda010100,@lizelle, and so especially my #homestead girl @goldenoakfarm, I am sending extra to you. EXPODENTIAL LOVE AND PEACE.
Sending the love, peace to all, good night.