I don't know about you, but I enjoy a big pot of hearty, healthy soup on a cold day.
When I know there's going to be some frigid weather, my first thought is , what soup can I make today?
Well, it's Friday, hum... is it...is it still a #fff? I mean is it #foodfightfriday? Am I stuck in the past, um, no. My foo fighters are still out there, along with the gang of #foodiesunite, #foodies, and food lovers.
When it comes to food, hell, no one is denied a place at
MY TABLE.
We all know food is an ice breaker. Stop at a friend's house, you'll get the offer of a cup of tea, a glass of wine, or maybe , if you are lucky, a bowl of homemade soup.
That's what happens at my place. Especially if it's cold outside.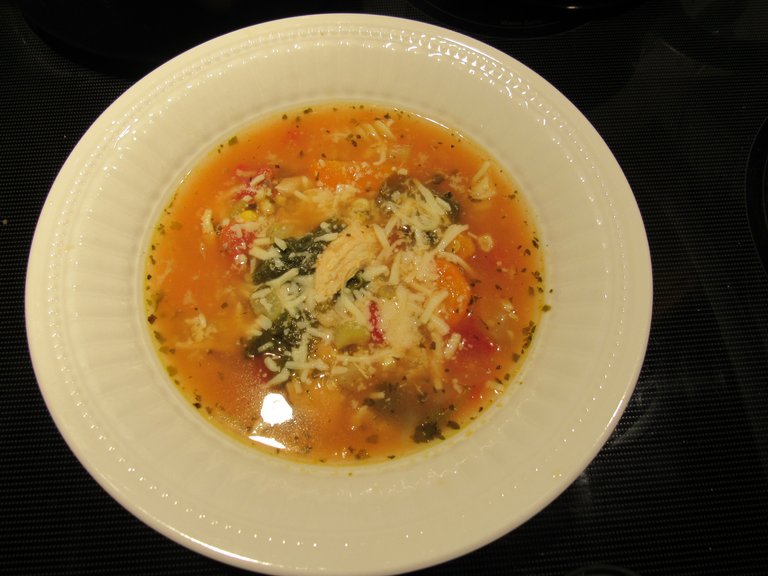 Hearty and healthy.
With some simple ingredients, a good stock and a little flare, lunch or dinner can be covered with just one big pot and imagination.
This recipe came right out of my head. I didn't measure a thing.
With left over Cornish hen, the stock was simmered.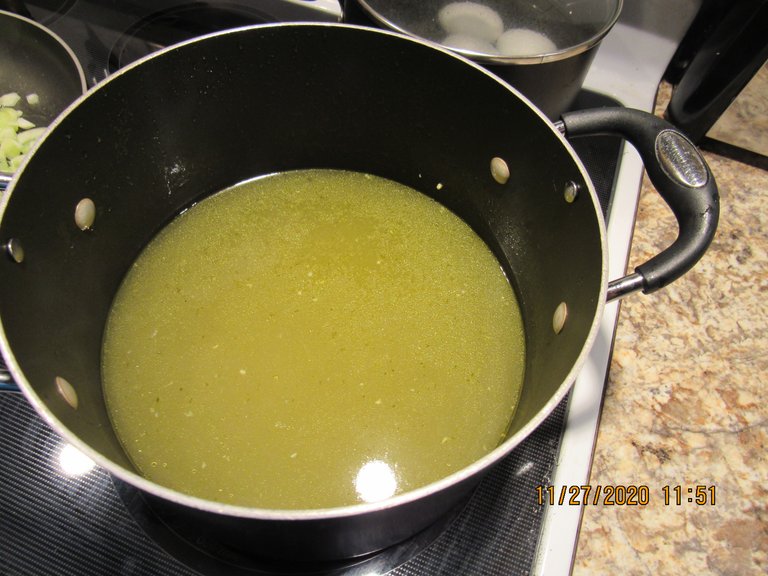 A pull from my freezer of some summer veggies, some tomato sauce, and some fresh herbs, this soup was gaining momentum.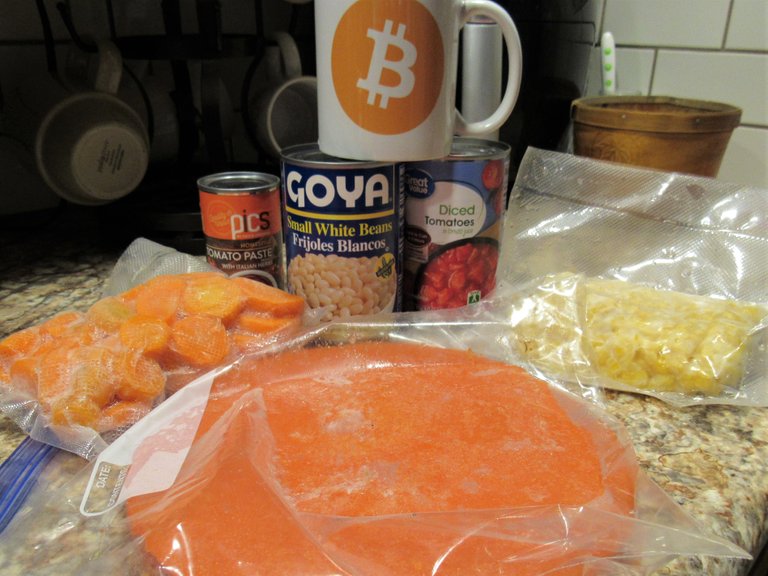 Throw it into the pot.
After I strain the stock, I start to add all the goodies that I had assembled.
Some garlic, celery , sweet onion and spinach are softened then thrown into the pot.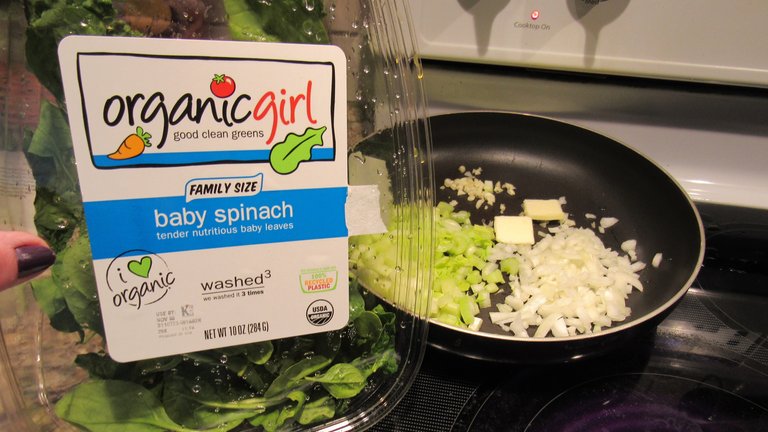 Adding sweet corn, carrots and green beans, all from our summer harvest, this soup was smelling really sweet , wafting through my kitchen.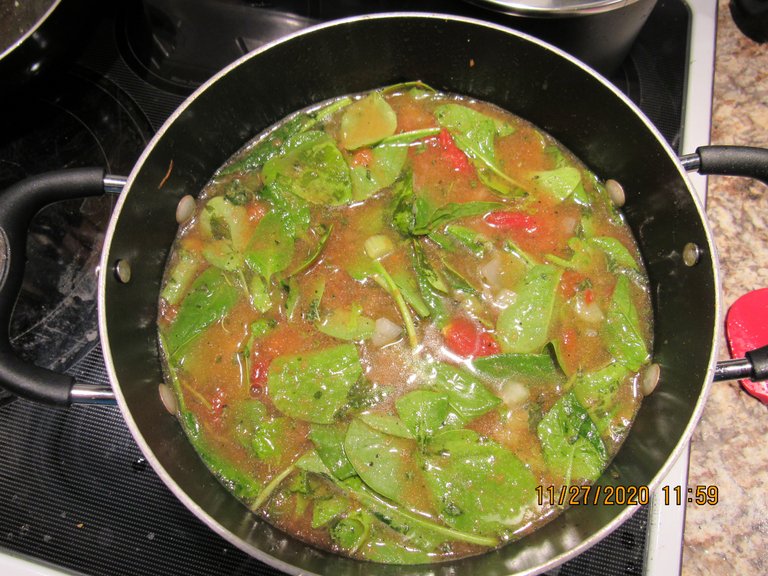 The final touch,
Adding herbs at the very end of cooking soup is like the cherry on top of an ice cream sunday.
Oregano and sweet basil was my choice that day.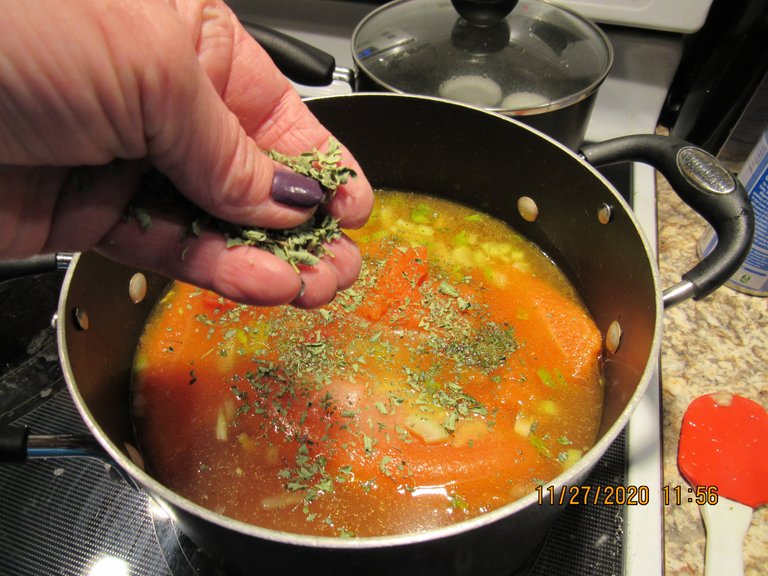 Allowing for another 20 minutes or so of simmering so all the herbs and spices could meld, luncheon was served!
Over pasta or rice, this is a meal that will warm you inside and out.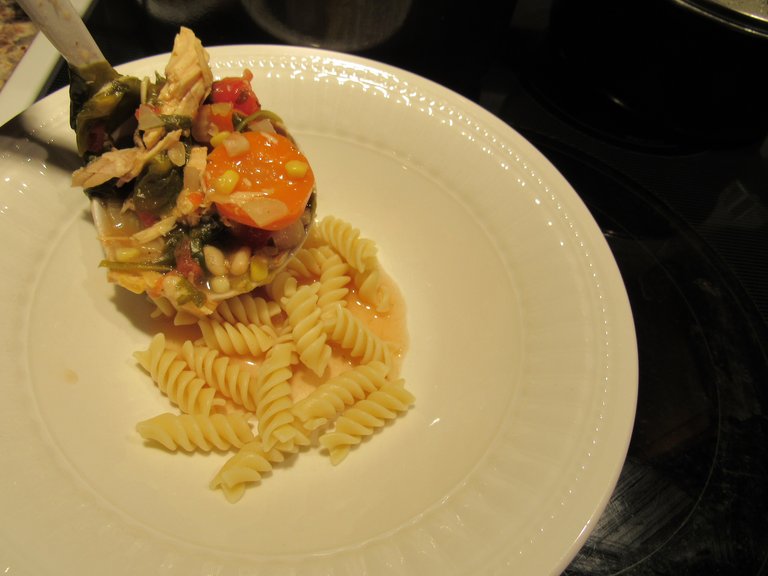 Hope you're hungry!😋