When it comes to feeding the family, the pleasure is all mine.
Let's start will a scrumptious toasted panni .First off, you have to have a dense bread, this was a cabaña roll. I slices the rolls in half and started to load it up.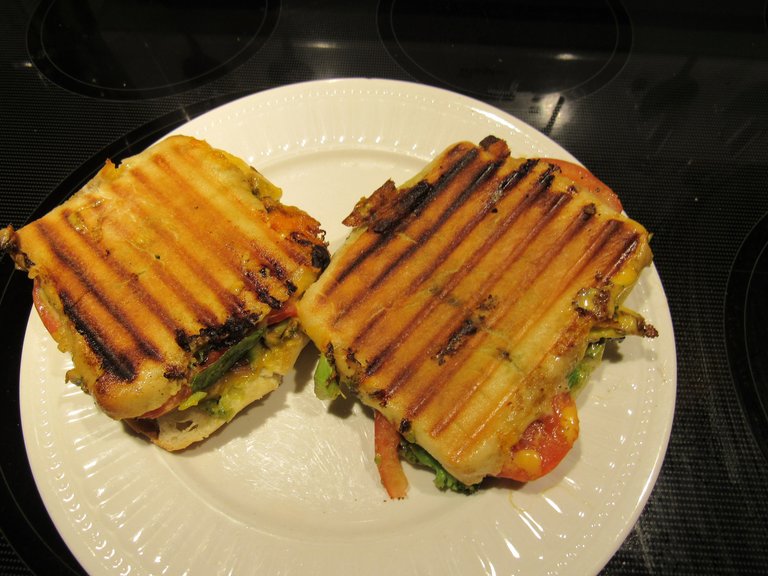 I sautéed mushrooms and broccoli, mixed some pesto with a dash of mayo, sliced tomato, thinly sliced cheddar cheese and some shredded mozzarella.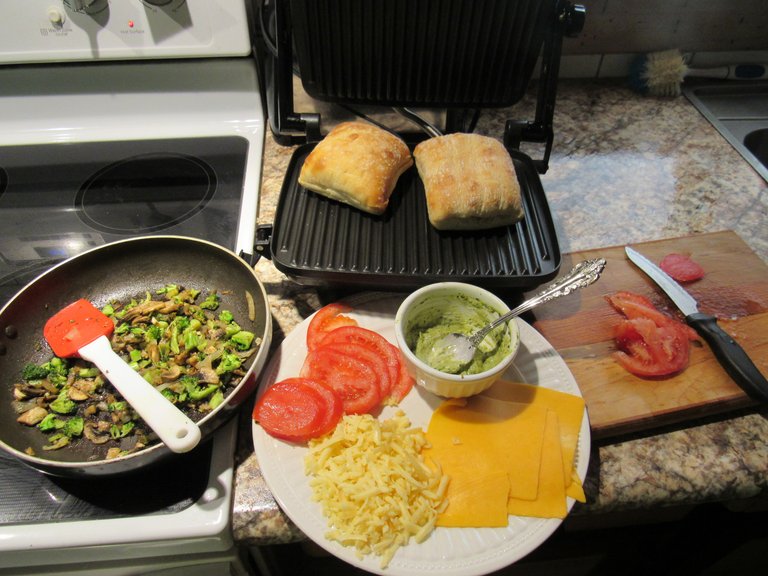 Now just pile it on, then add those sweet basil leaves to give it just the right amount of flavor and aroma.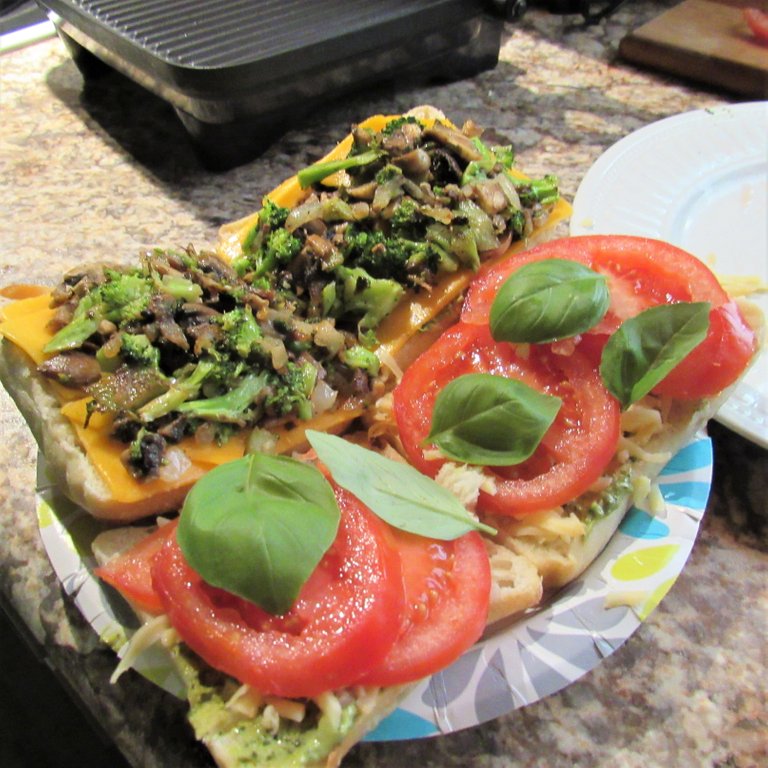 On such a #beautifulsunday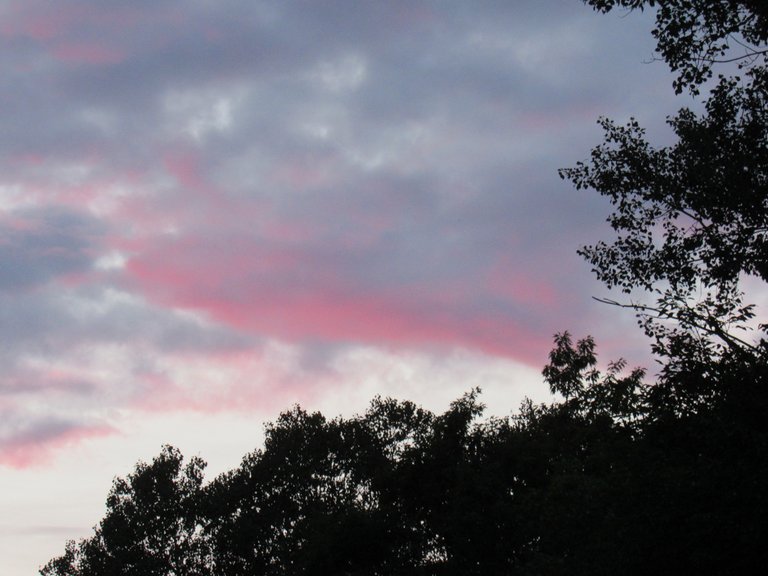 A #sublimesunday with a gorgeous sky. Inspiring to view from my kool kitchen window.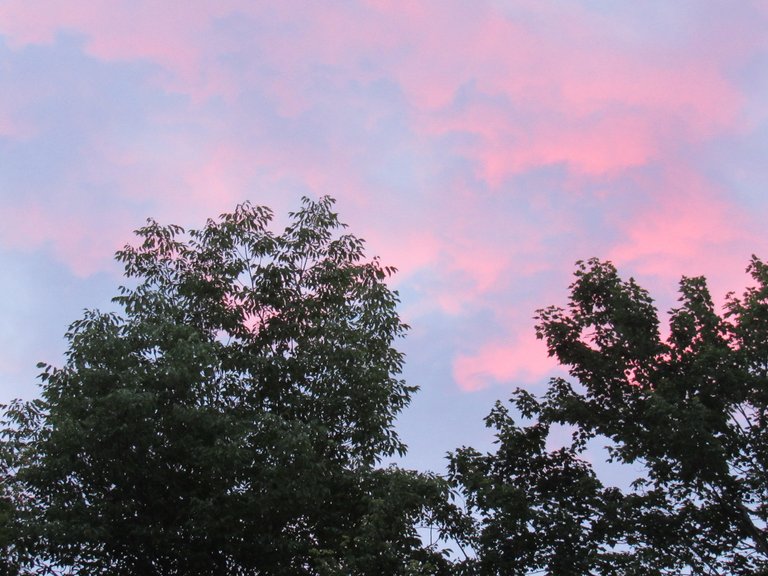 Some fresh fruit is always a winner in my family, I serve fruit with almost every meal . It's good for digestion and fruit always pleases the sweet tooth.
Oh Grammy, you did it again, after your lunches, those silly food comas seem to hit everyone.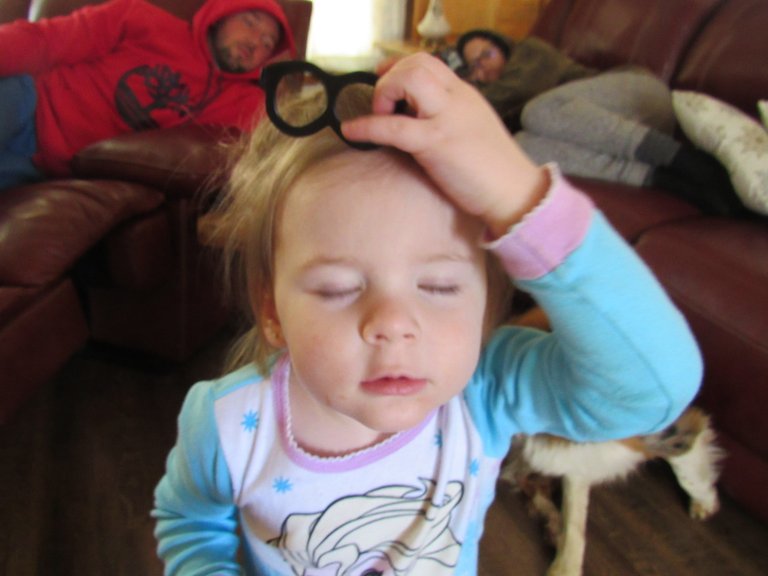 Pop's blueberry bombs are the best, what a way to start the day.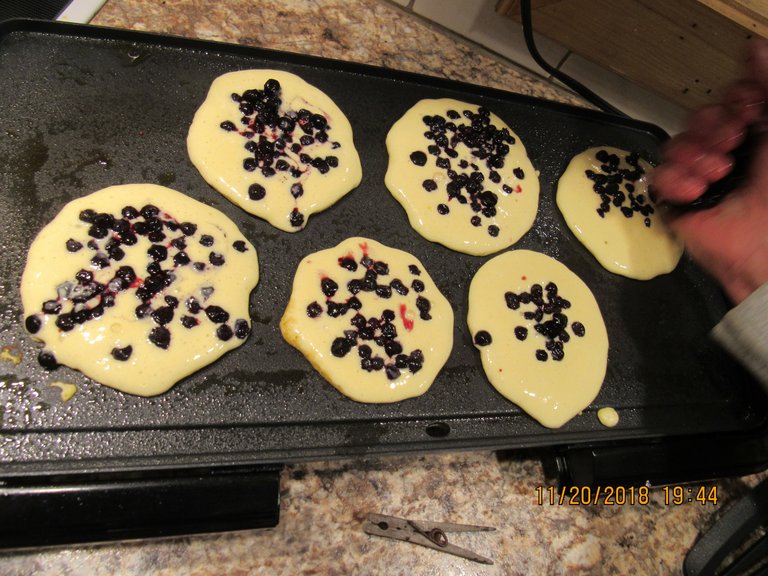 That veggie and ham frittata was really great too!!!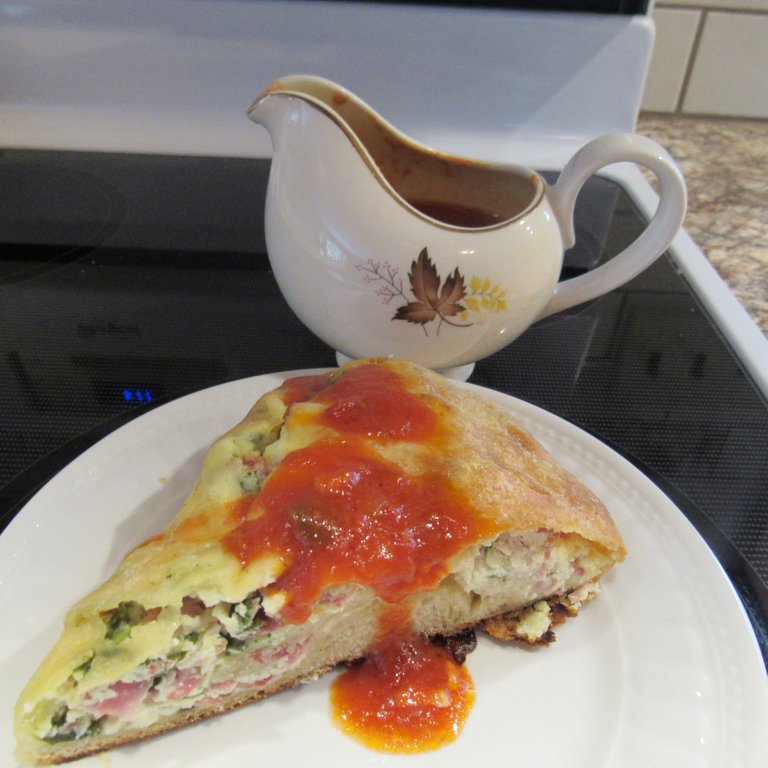 Daddy really liked the parmesan cheese mussels too.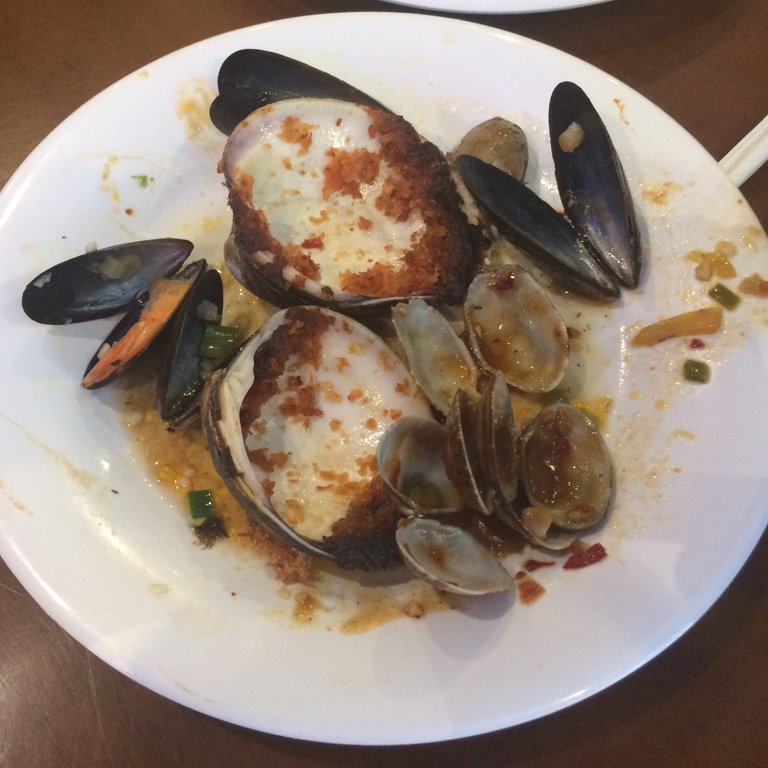 The #farm is always so much fun and you are the best cook ever.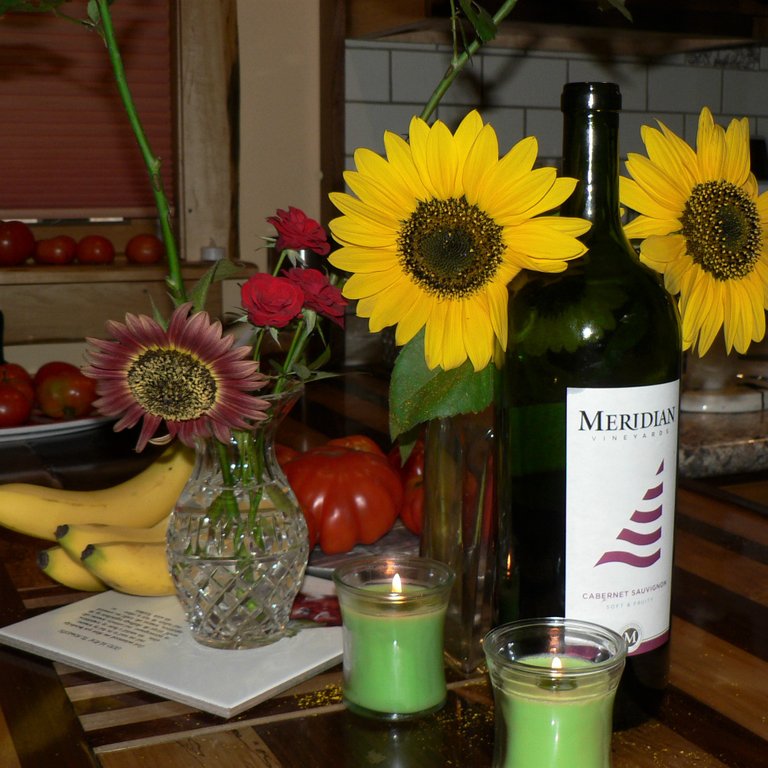 Happiness is a full belly. 🥘🥣🥗🍤🎂🧁🍉🥭🥑😋😍🤗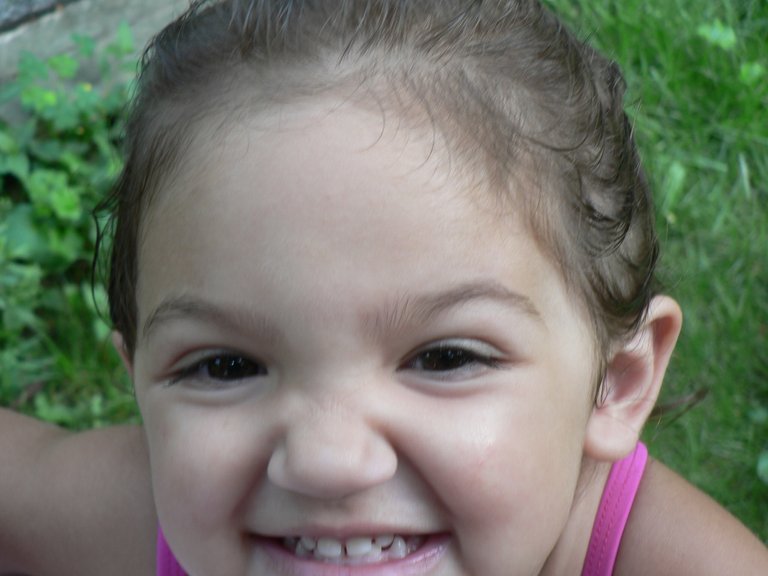 Food is one thing most of us can agree on, sharing it with family and friends is what it's all about. May your bellies be full and your hearts be fuller.
Peace and love to all.