I think most South Africans (mostly Afrikaans speaking peoples) will be familiar with Kook kos around the festive period, especially around Christmas time. The dish is not restricted to that period though. I think kook kos (literally translated to cooked food, but which refers to meat, potatoes, carrots, some side dish, and rice and sauce) is also a traditional celebratory dish. Usually, when a family member has been overseas for a while, a mother or family would make "kook kos" upon the person's arrival. It is a heavy dish and the focus is upon abundance, that is, there will always be too much and it is meant to overindulge. Or, in other words, the family cooking wants to prepare "too much" food as this is a time to celebrate.
Normally, as my family would make it, kook kos consists out of leg of lamb cooked in the oven, with potatoes and carrots, "pampoek koekies" (pumpkin cookies or fritters), some side dish like beans, and rice and meat sauce. For dessert, it will normally be traditional "malva pudding" and custard.
As this is a mouthful (literally and figuratively), I will not write down a recipe for every dish. I will only show some photographs of the process. Please enjoy this post and I hope sincerely that a South African family will cook this dish for you sometime!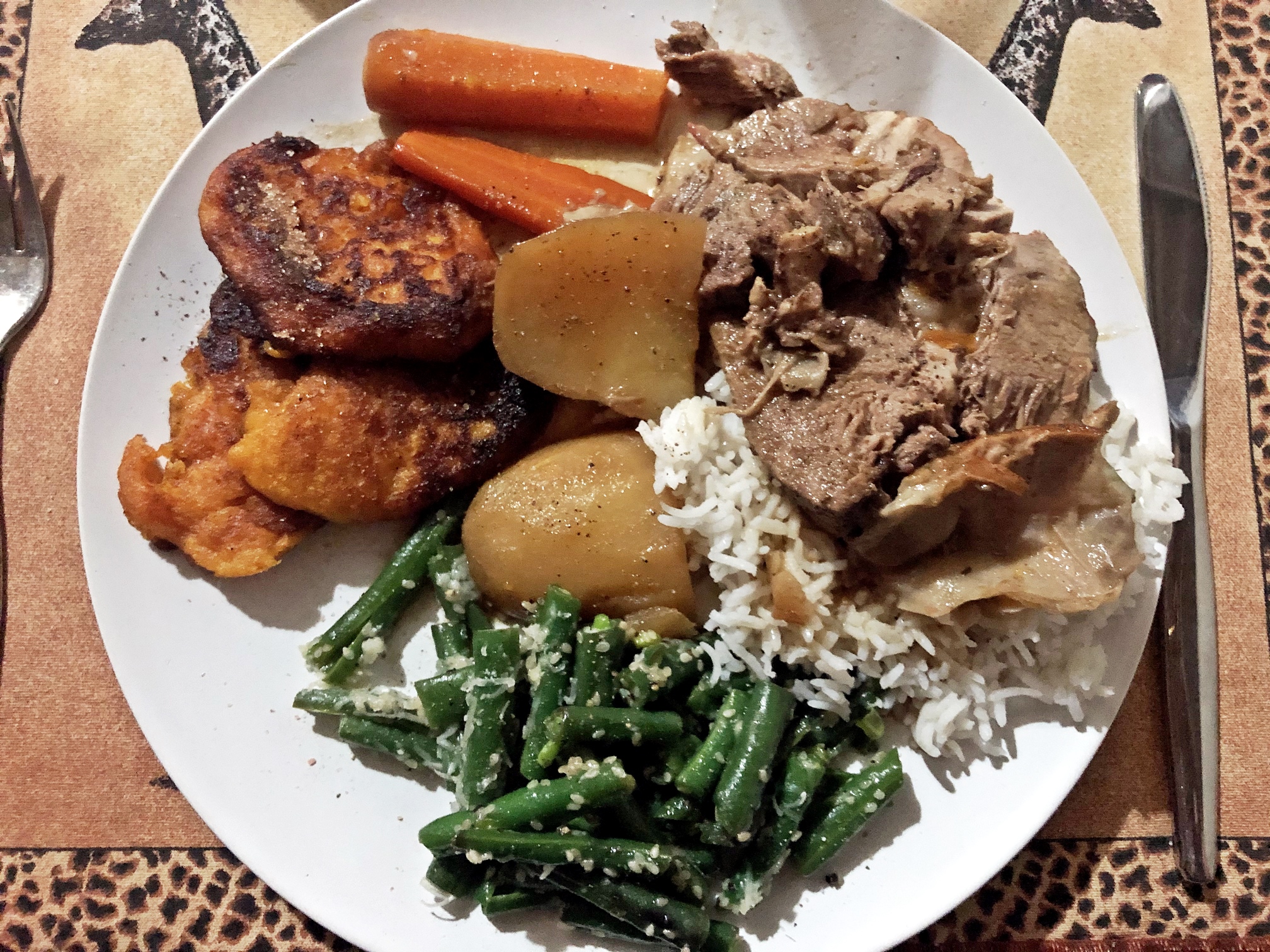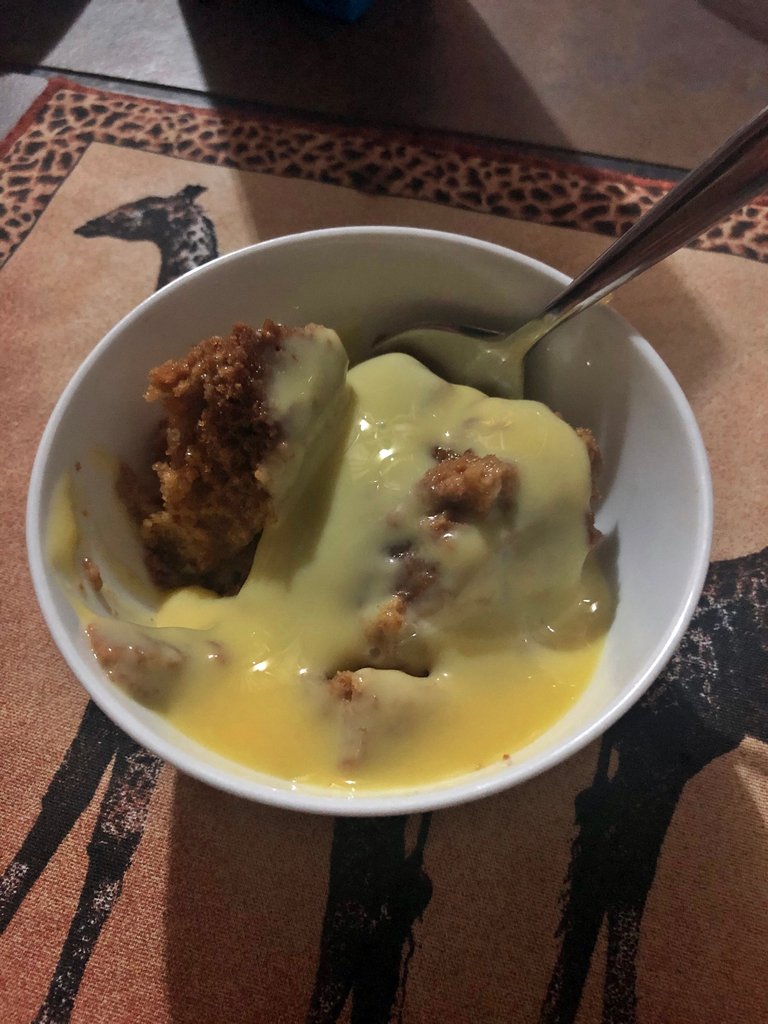 The Meat, Sauce and Vegetables
Traditionally, we use a leg of lamb and roast it in the oven with potatoes and carrots. The sauce is basically oil and Worcestershire sauce, ginger powder, salt and vinegar. We roast it for anything between 2-3 hours and the vegetables for 30-50 minutes.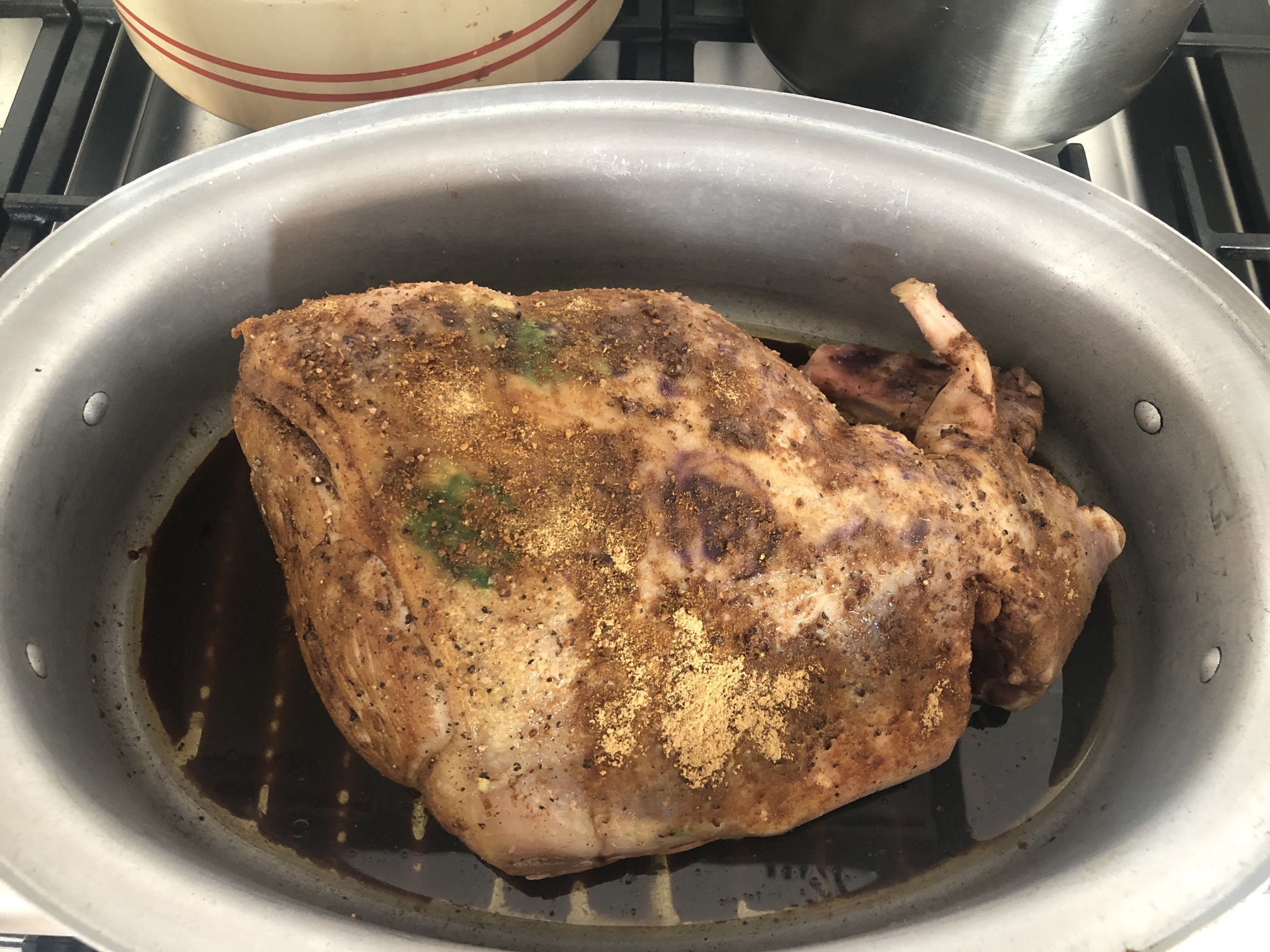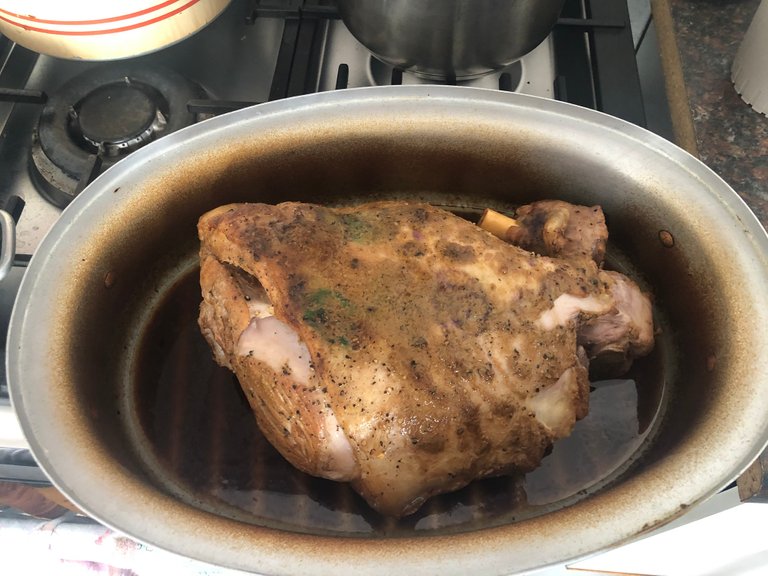 This is how it looks after an hour. I put it back in for another hour and then add the vegetables.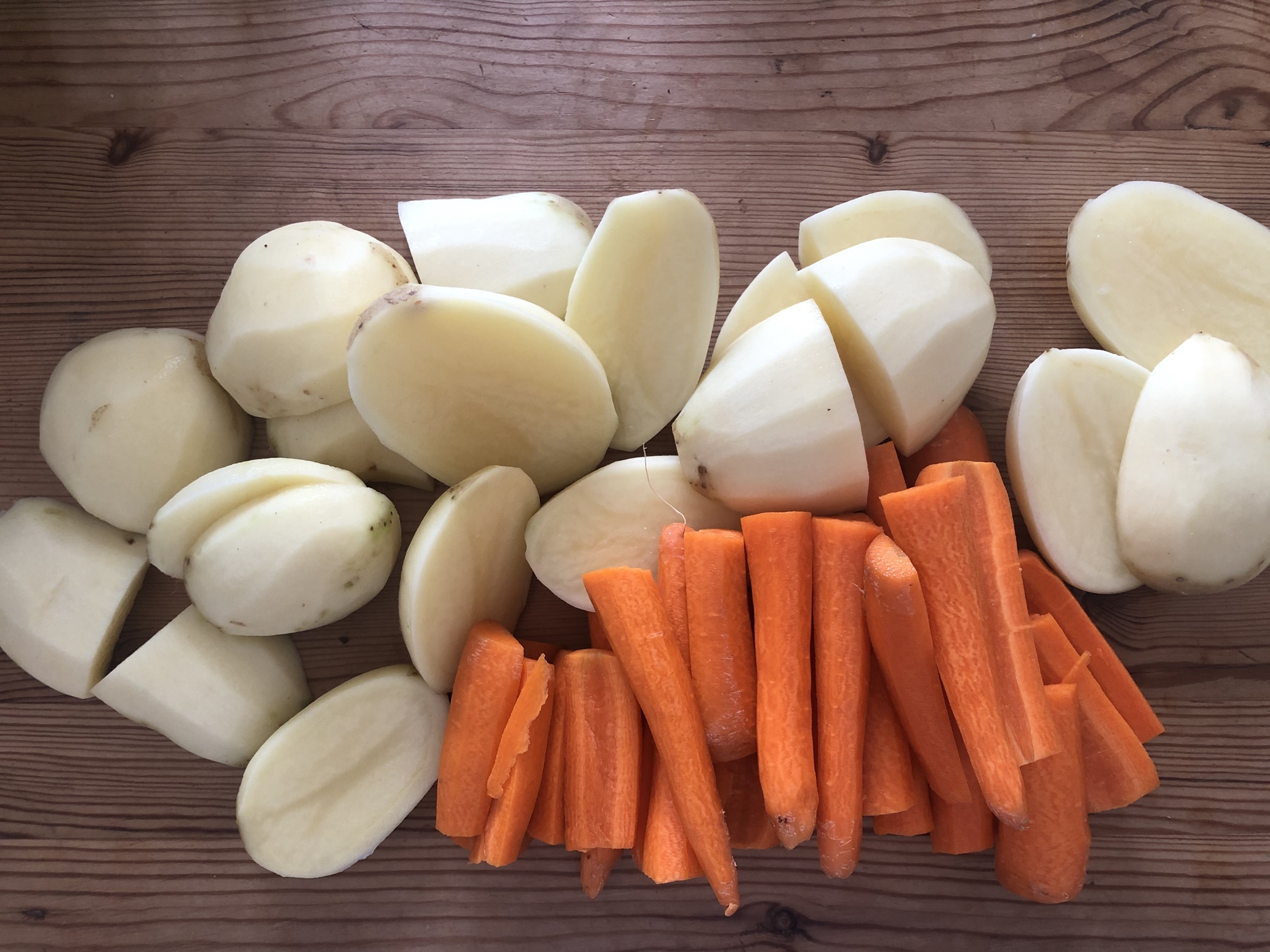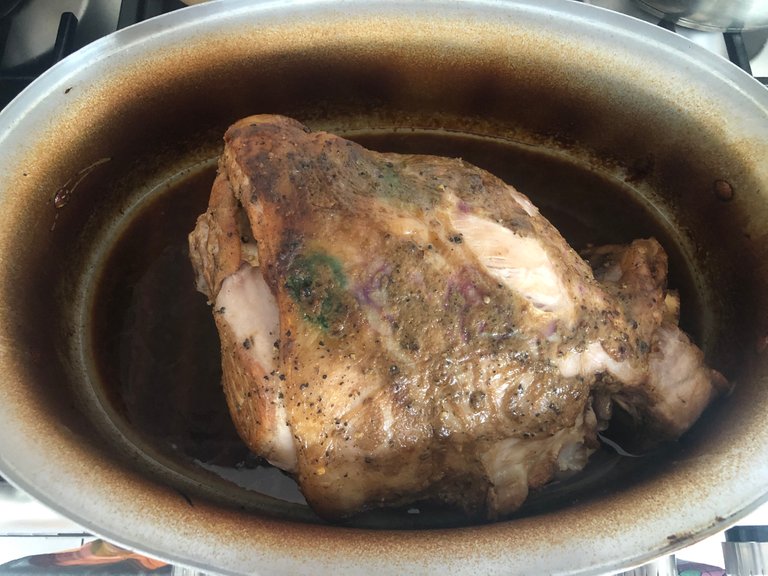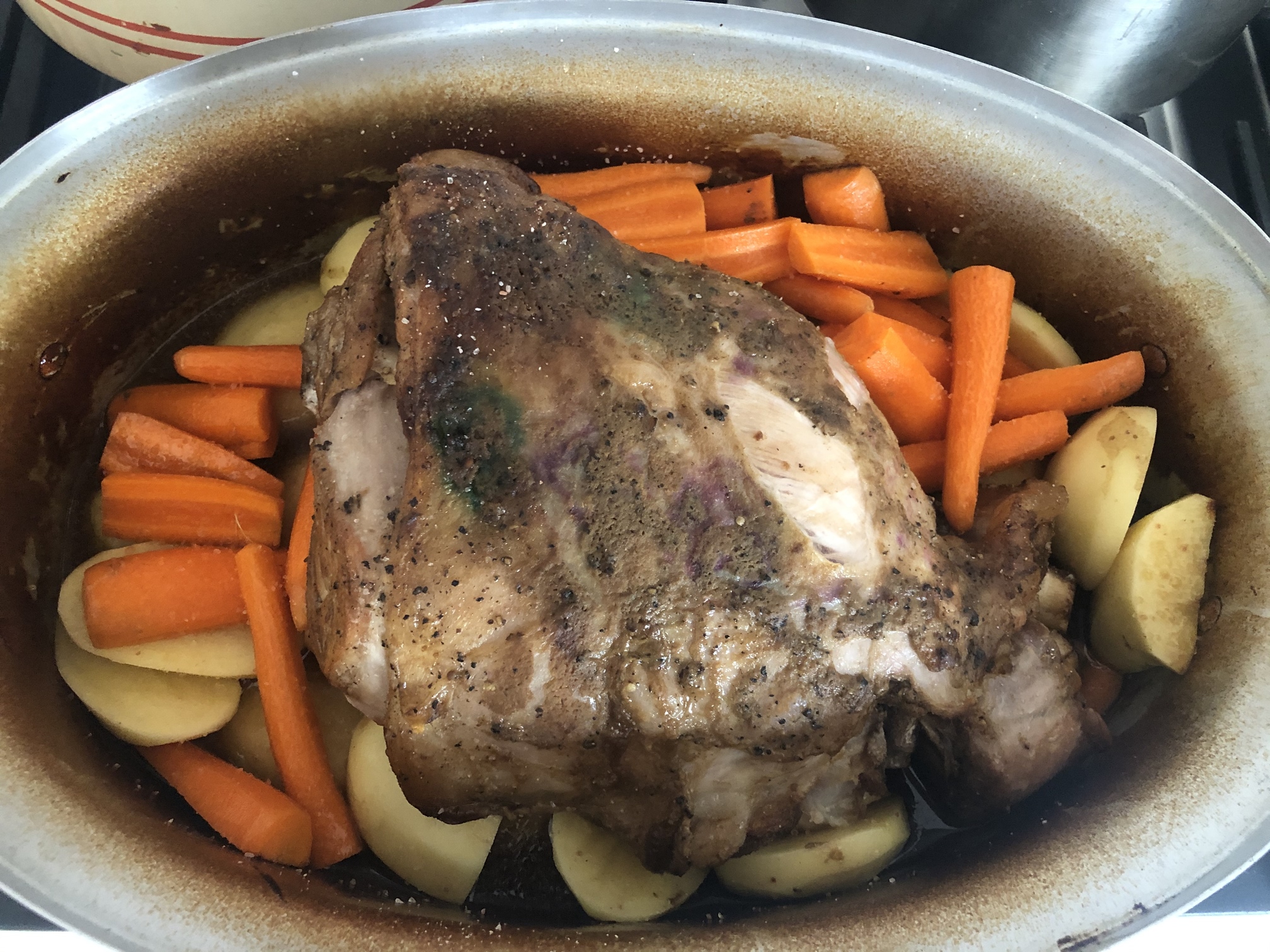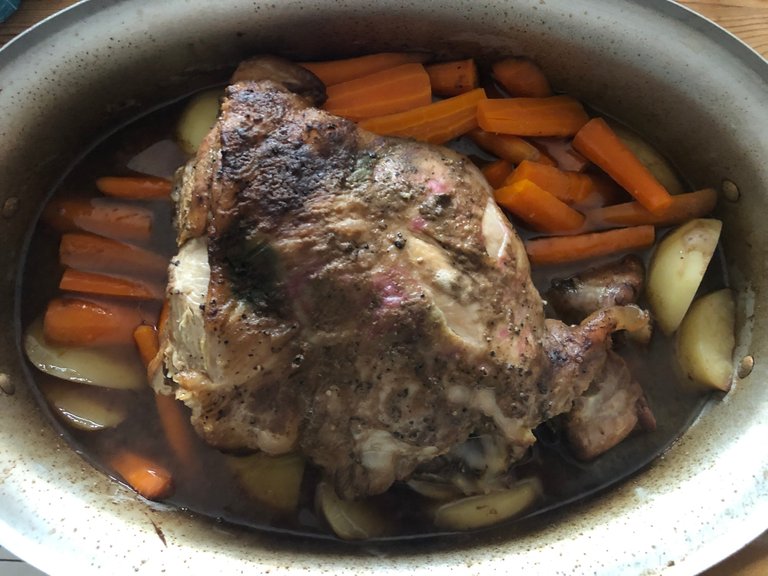 This is how it looks when it is done. The sauce is fantastic with the potatoes!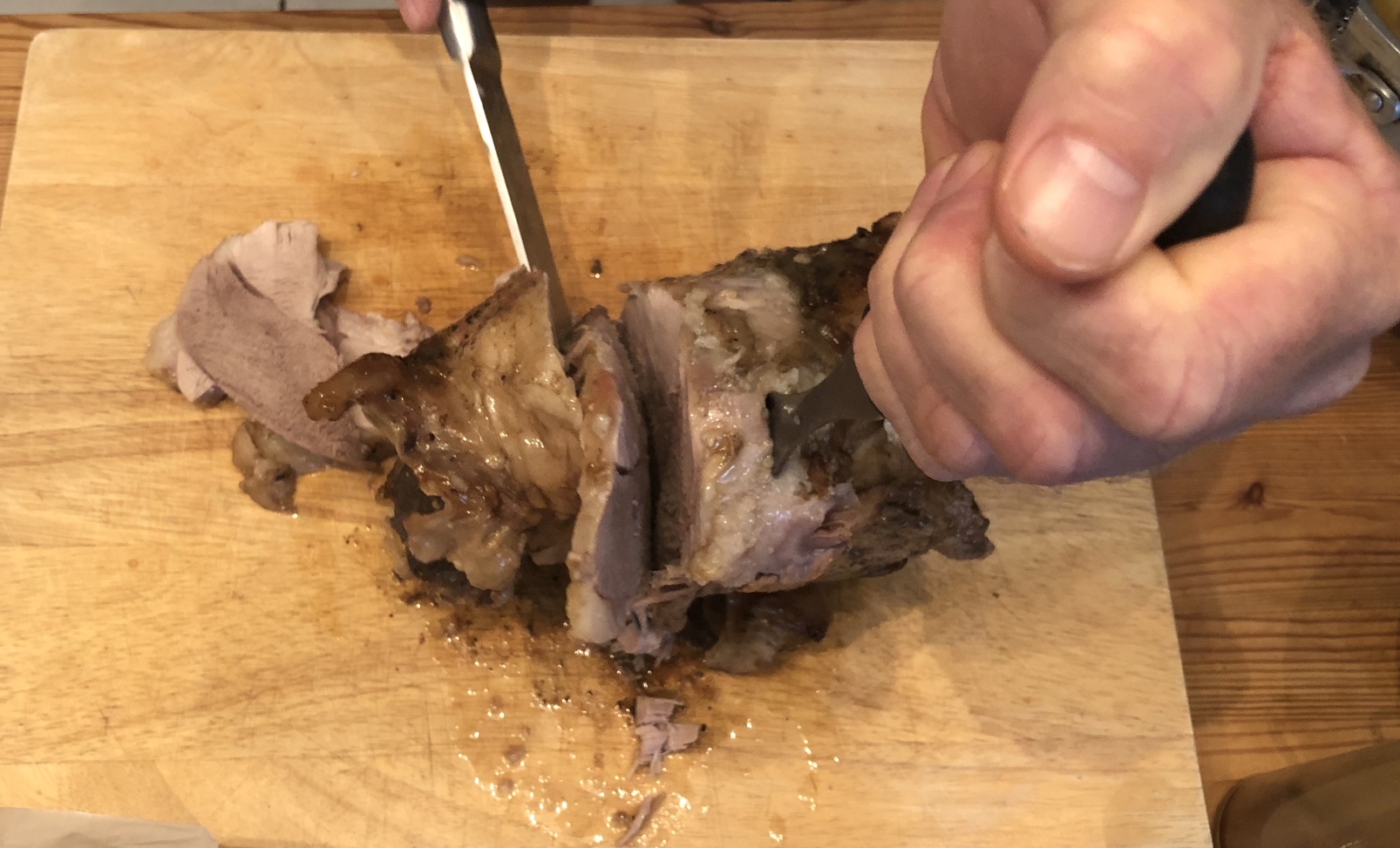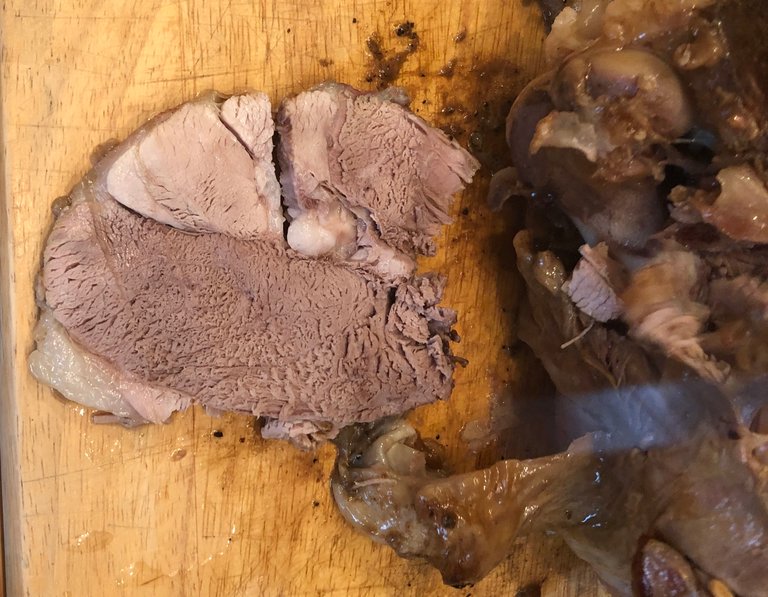 We cut it into slices and all the fallen pieces of meat on the cutting board are the chef's delight!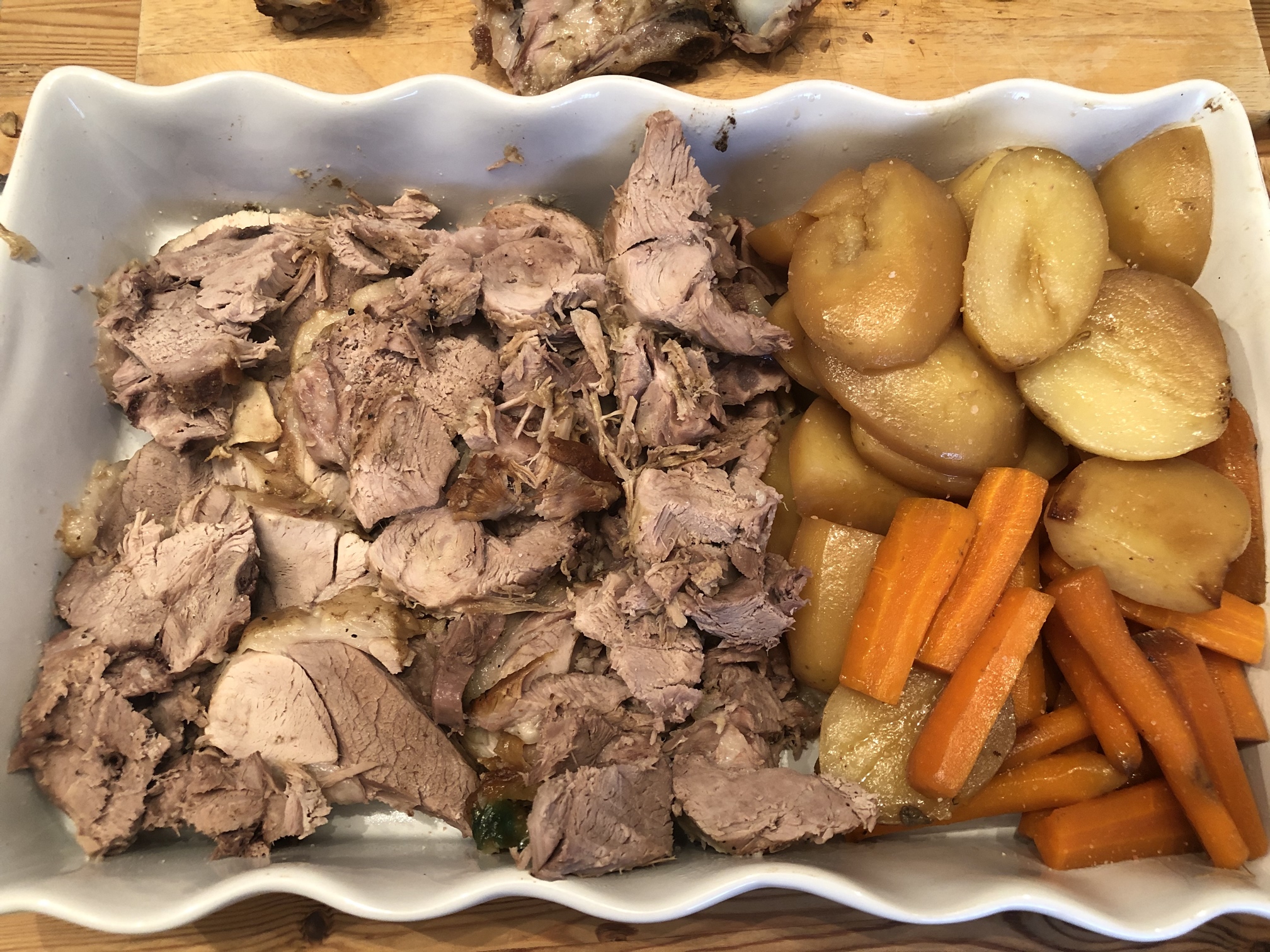 The "Pampoen Koekies" (Pumpkin fritters)
Pampoen koekies (literally translated as pumpkin cookies) is another South African delight! We live for them, but we do not make it that often as they are quite unhealthy. There is a lot of sugar involved. The sugar is mixed with cinnamon and sprinkled liberally over the fritters.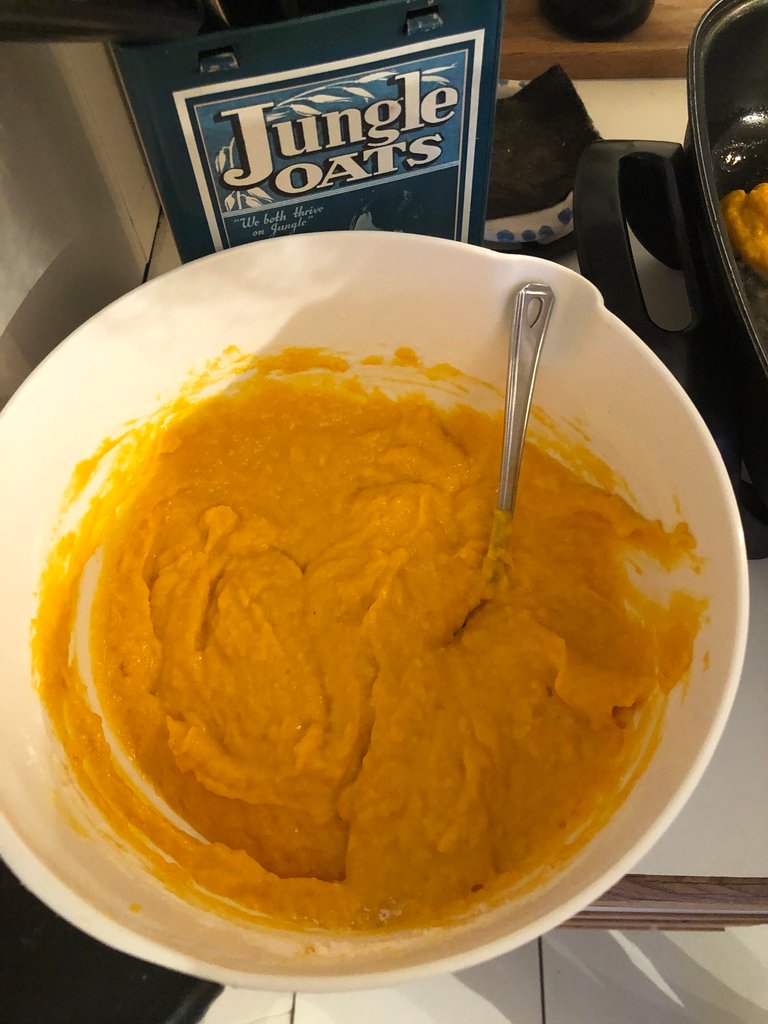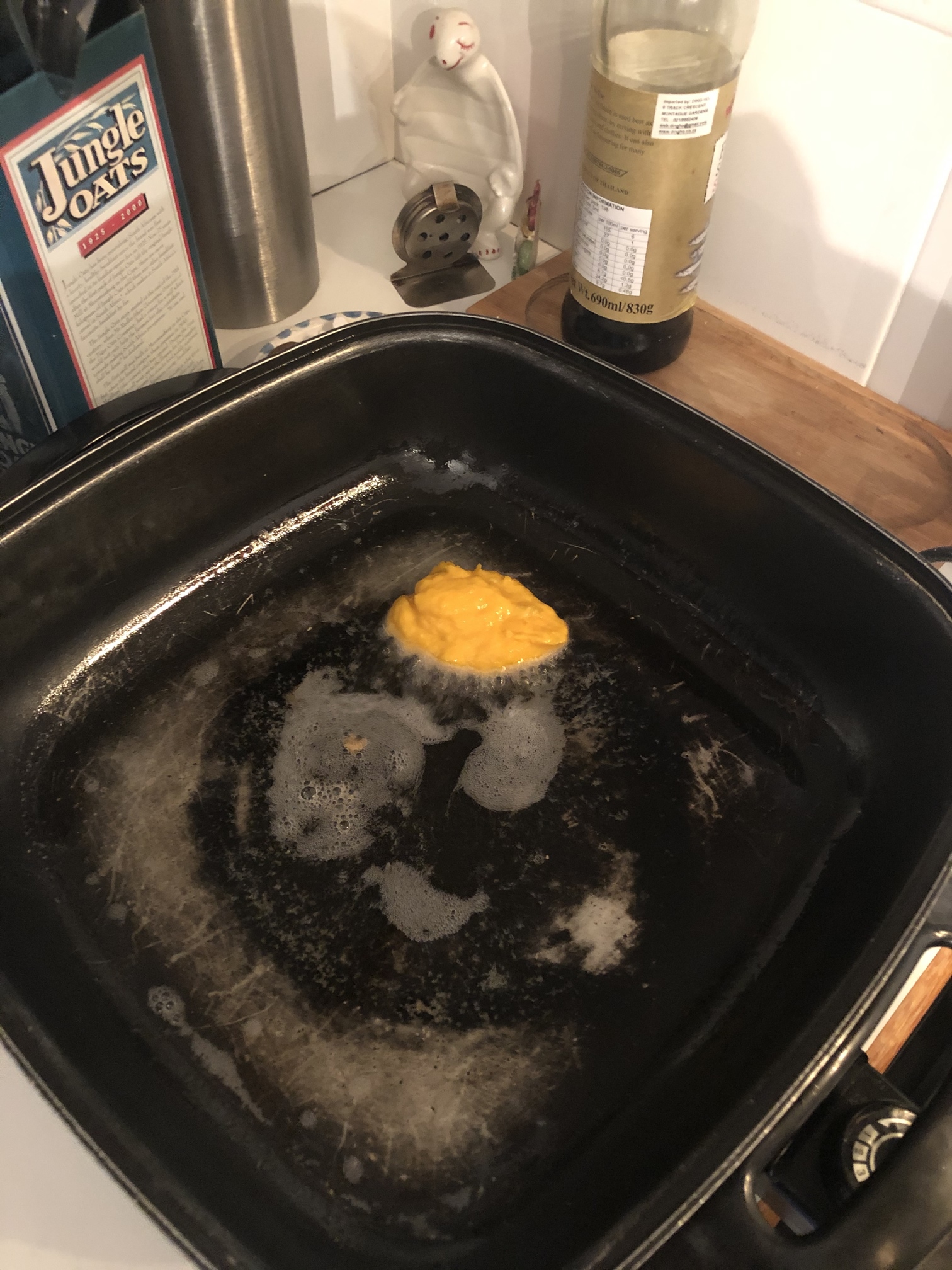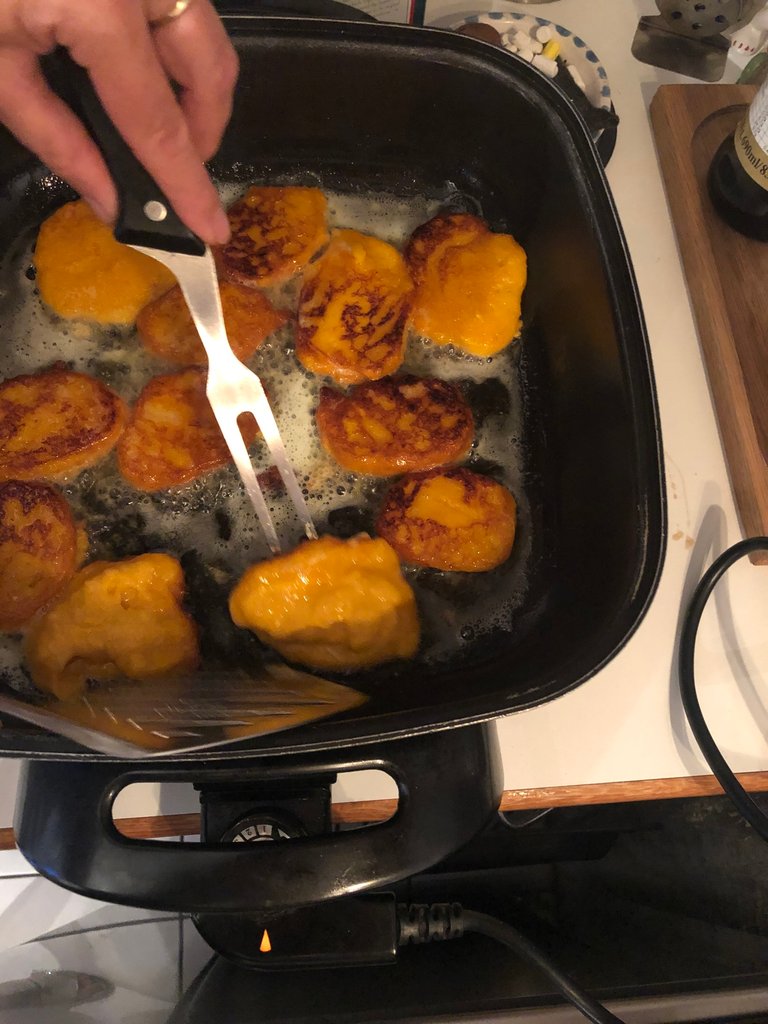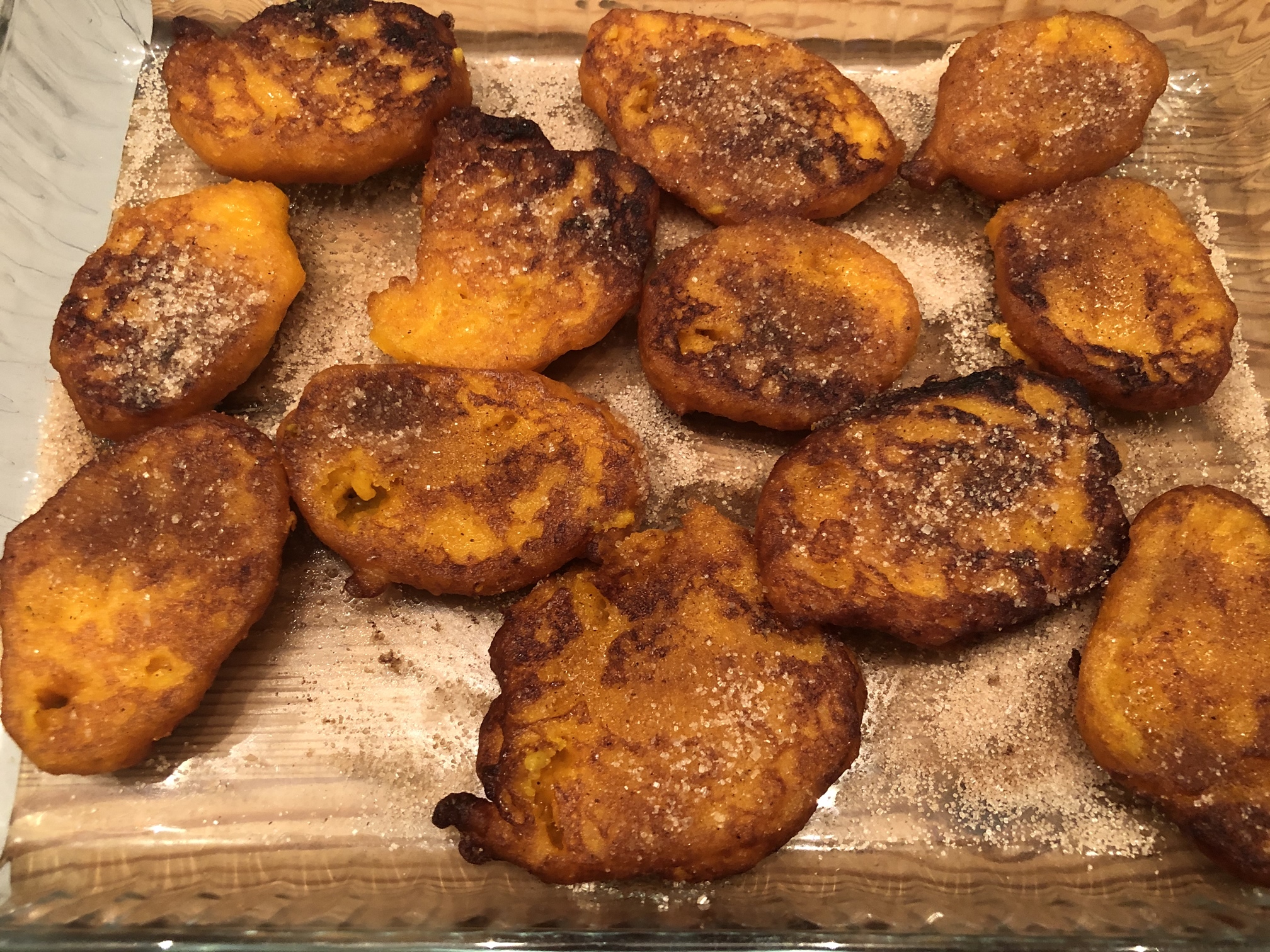 Malva Pudding
Yet another South African delight, Malva pudding tops most people's go-to dessert. I will in the future write up a proper recipe, but it is basically a white sponge cake, but what makes it unique is the amount of butter and cream you add over it at the end. It is yet another unhealthy dish that you enjoy only once or twice a year (if you are on a diet!). When you take the pudding out of the oven, you pour over a whole can of cream, butter and sugar mixture. It looks like it will be too much, but in the end, you will see almost everything is absorbed.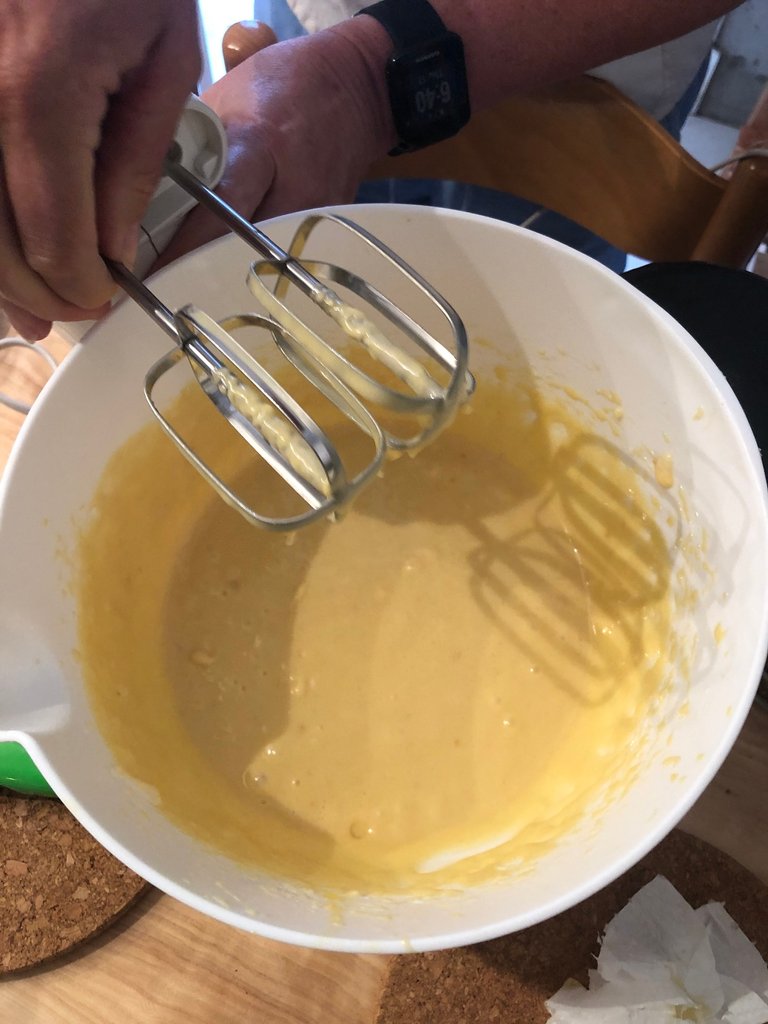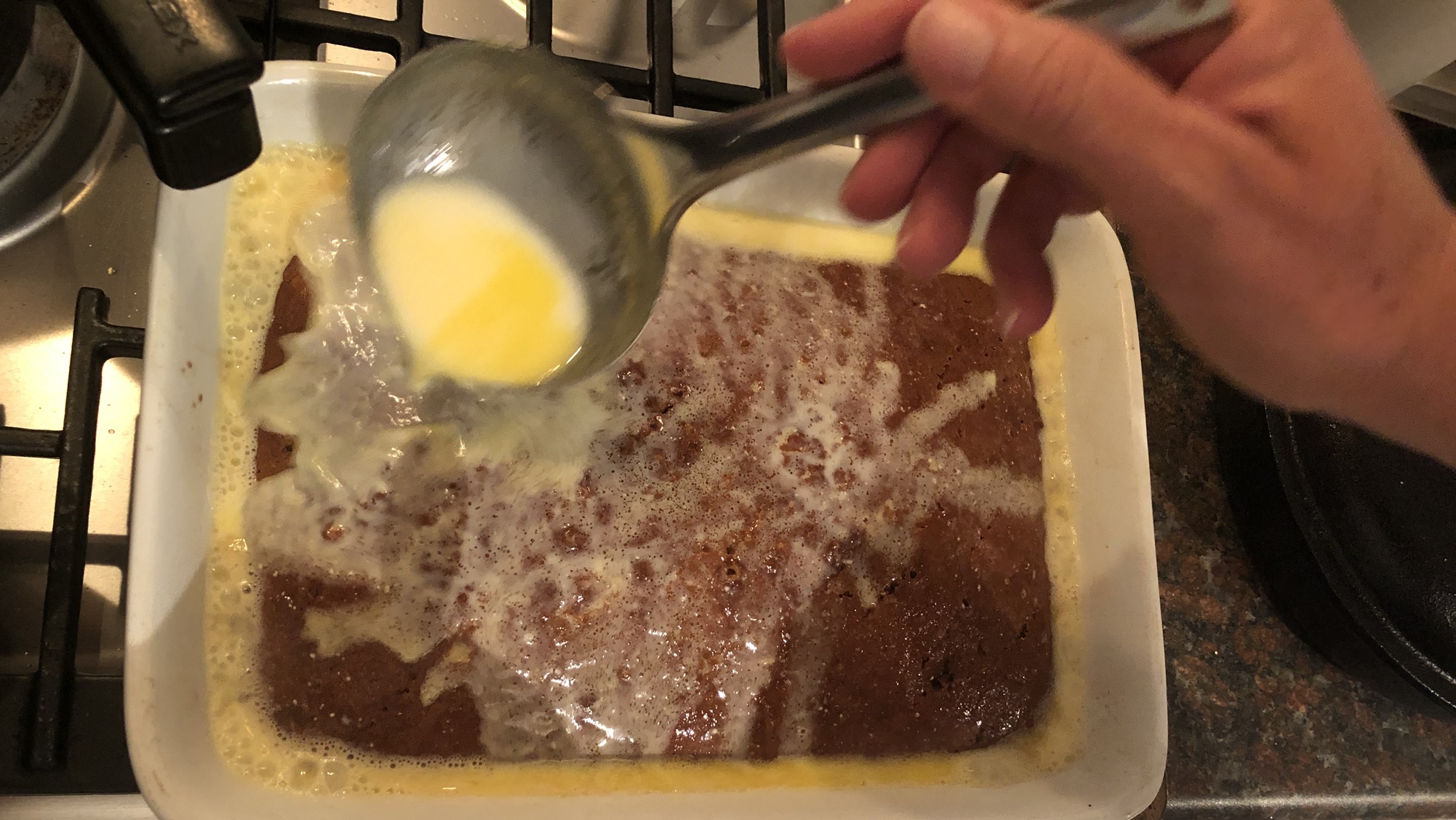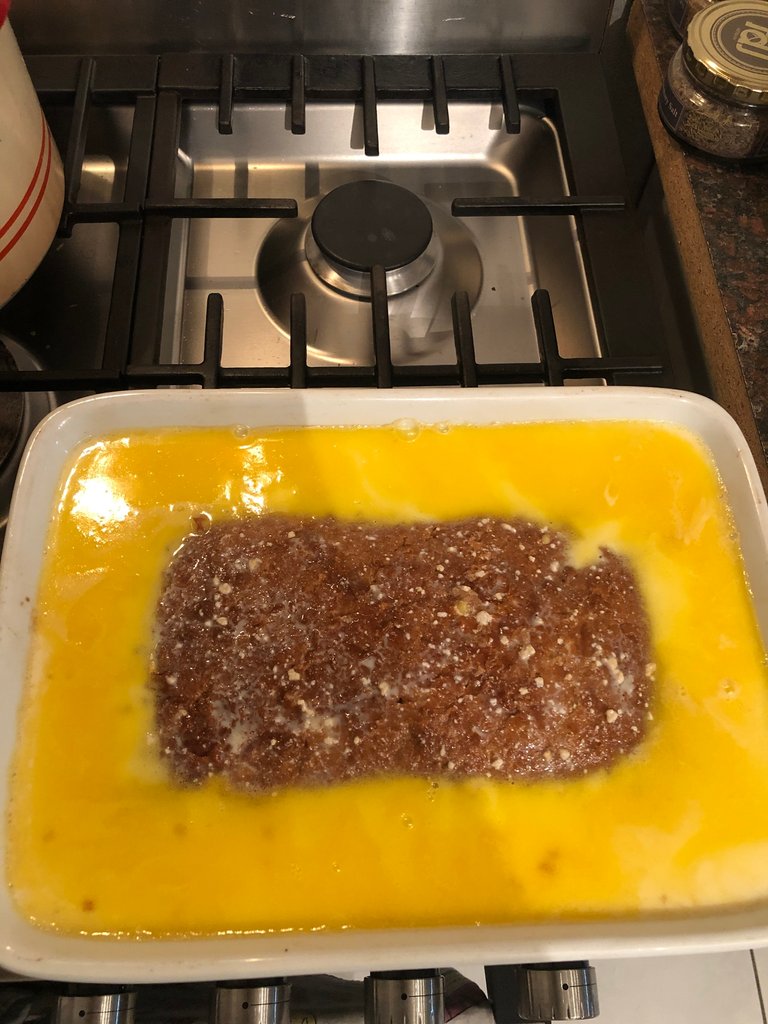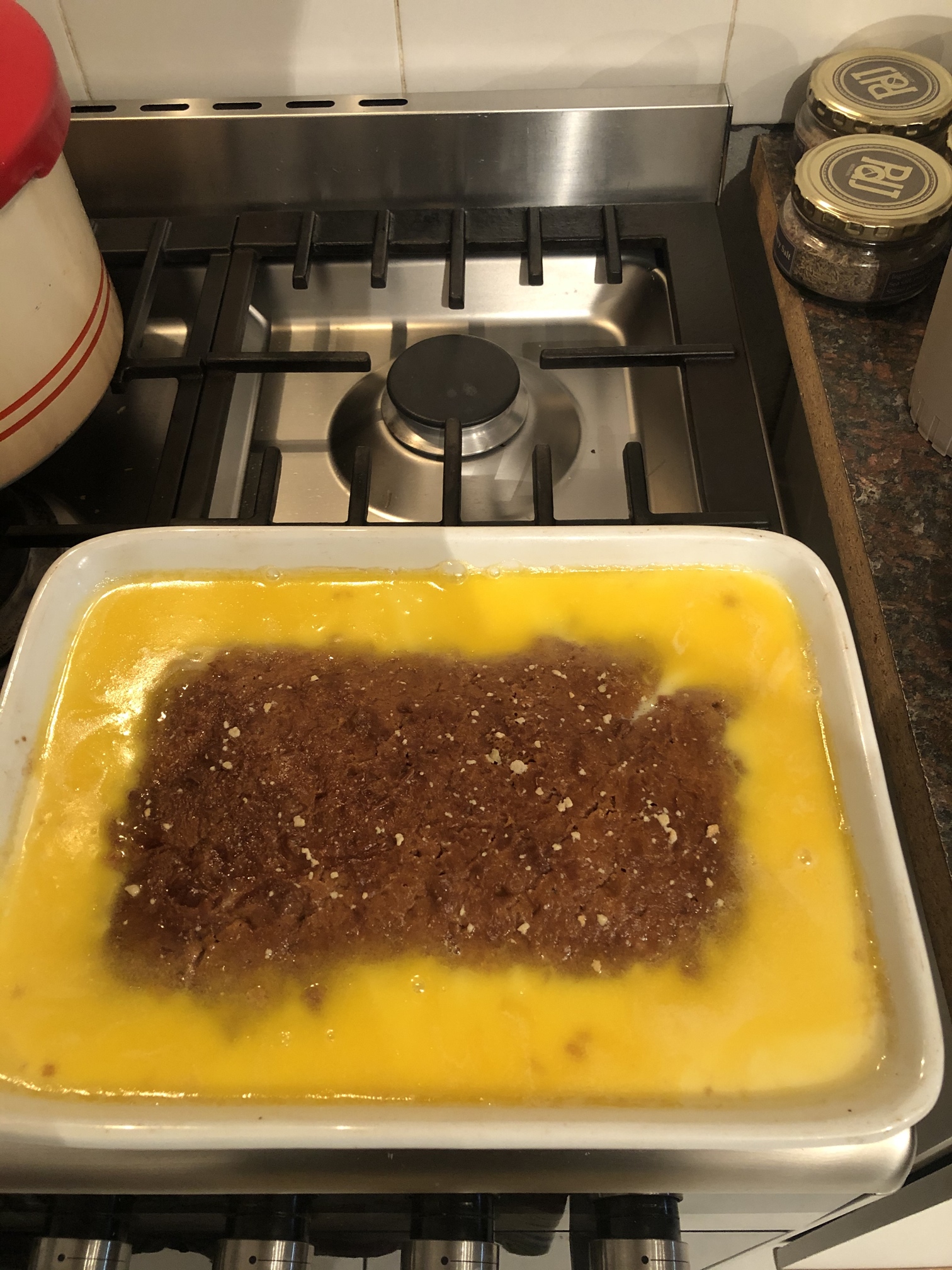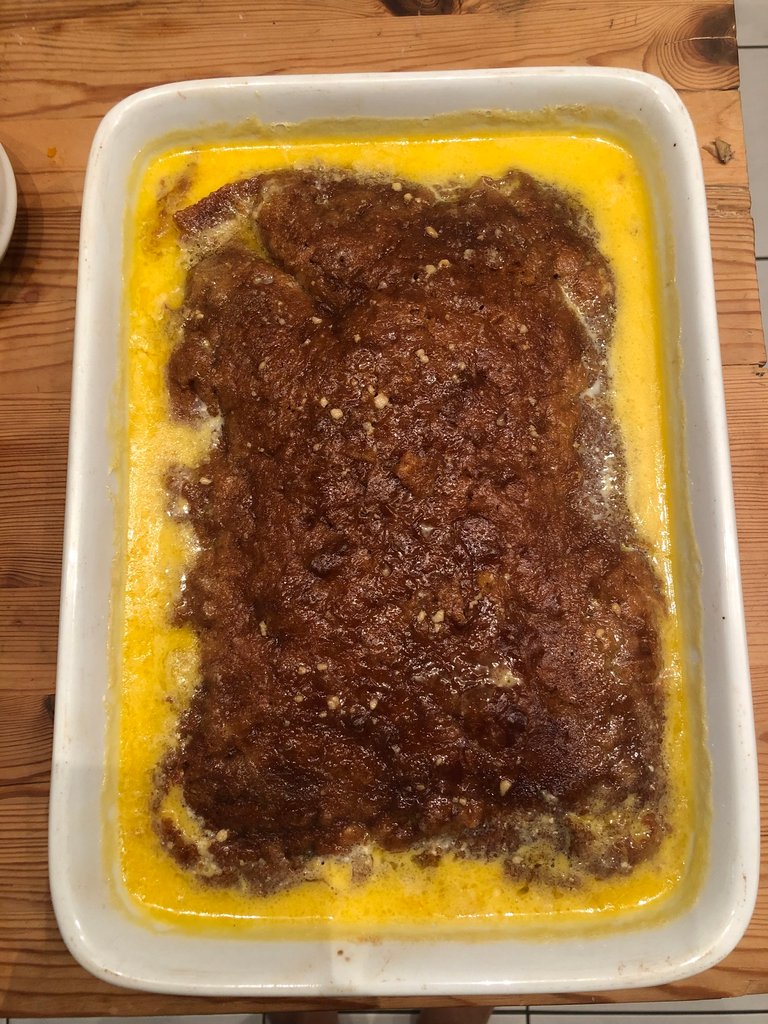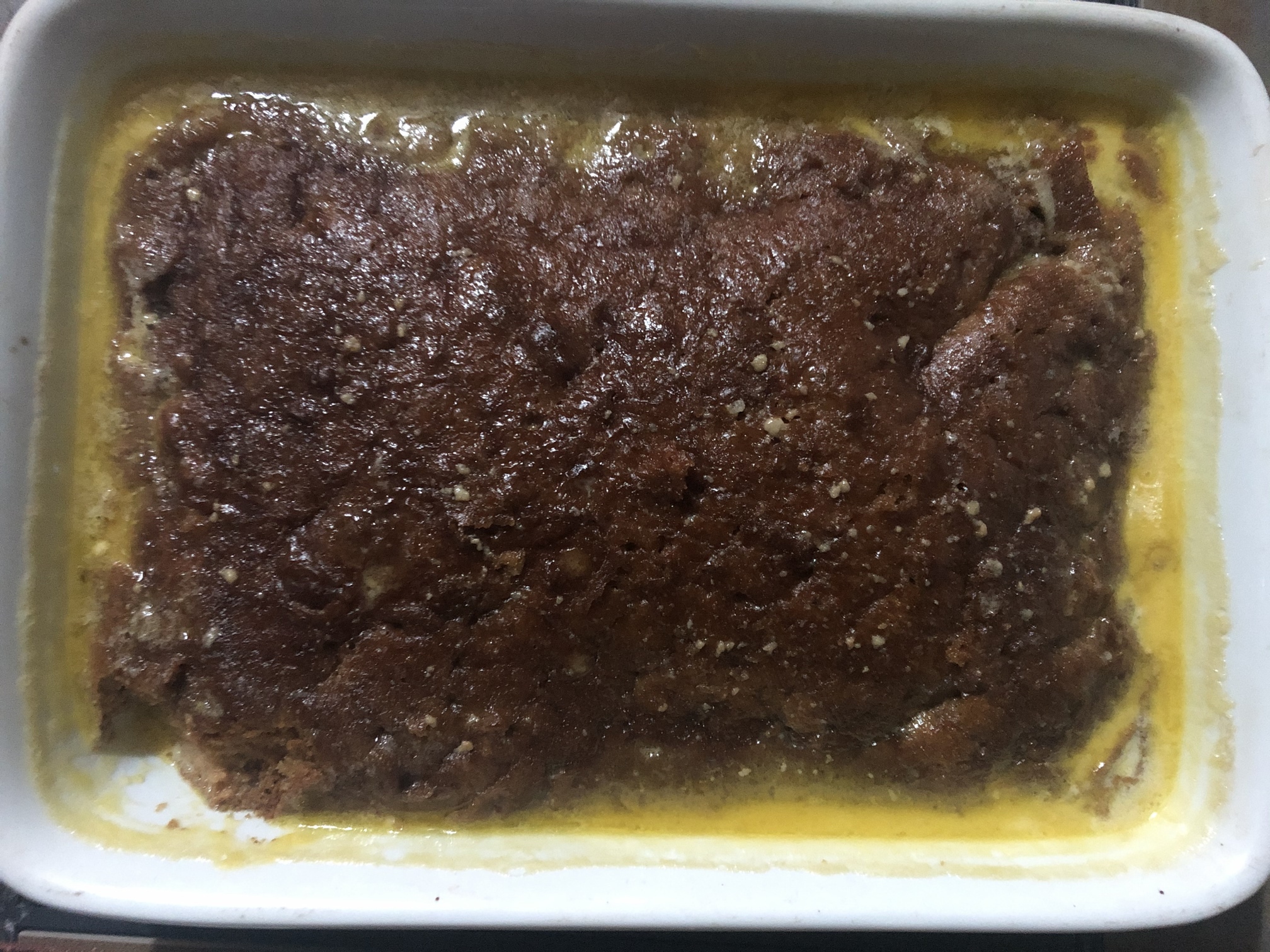 (In the left bottom corner you can see someone stole a taste!)
All of the Dishes Together
It is time to eat! It is a whole day's cooking and most of the family helps with cooking. It is after all the time you spend in the kitchen together that makes this dish awesome.
Rice and Meat Sauce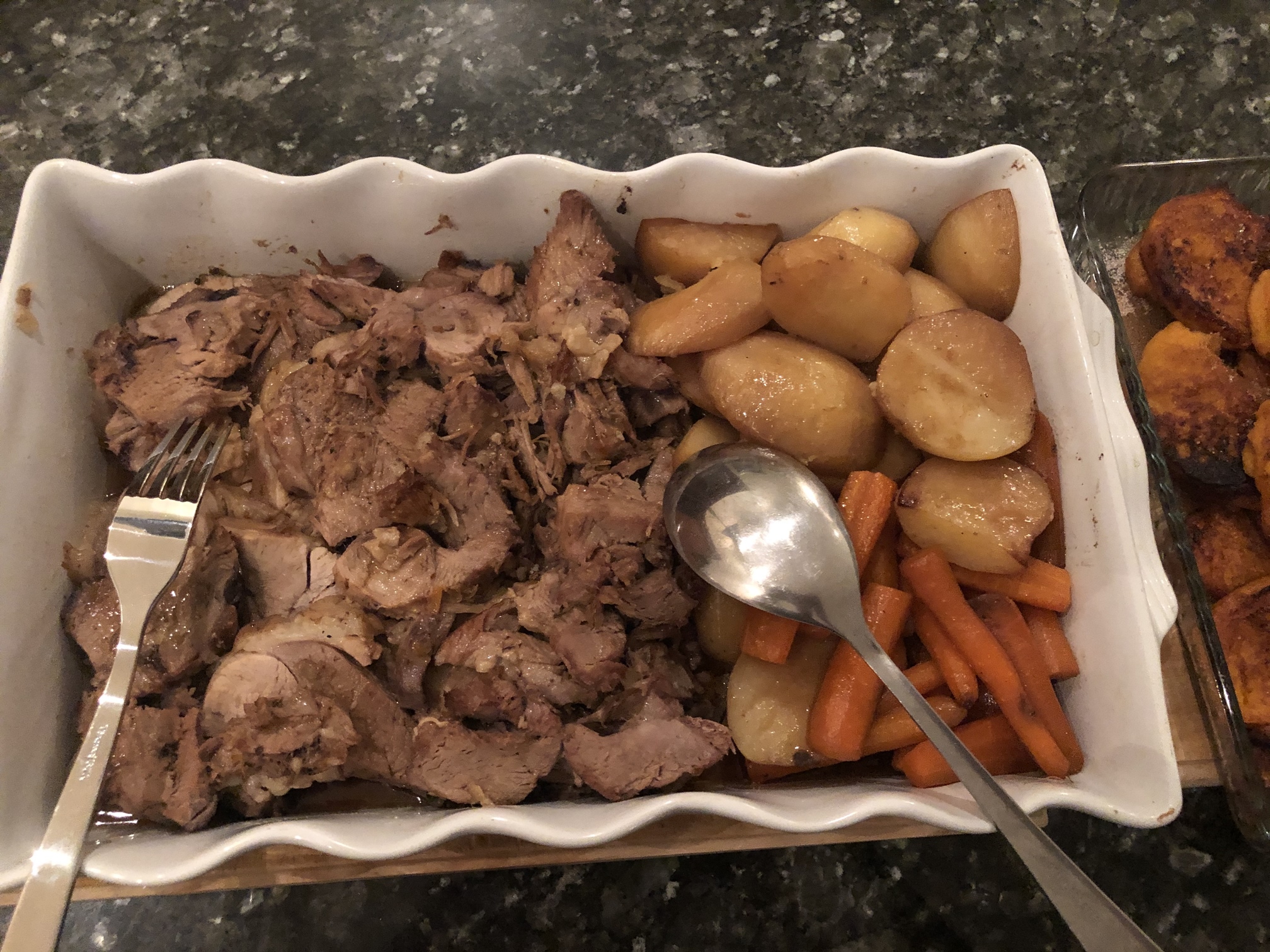 The meat and veggies.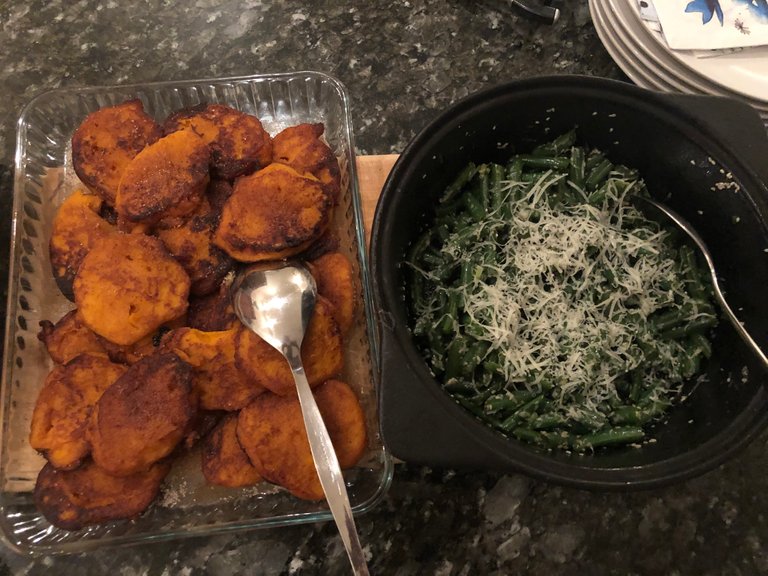 Pampoen koekies and beans.
And that is it! I really hope you will experience this awesome dish (or awesome dishes). And drink some South African Red wine with it!