---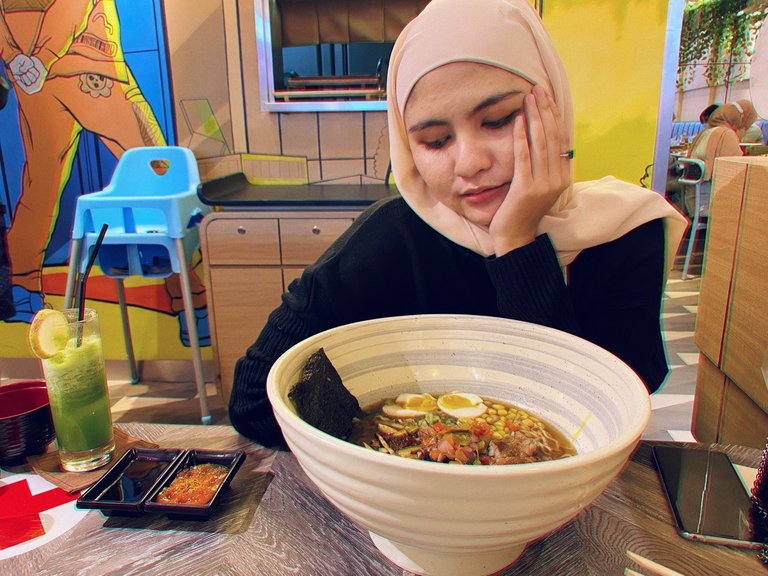 Hello ...
Today is last lunch together after spending quite some time together. Every moment is a fun and pleasant moment.
In this video, i will share about how our lunch going and what will i eat. To be honest, i dont remember what she eat other than the one that we order for sharing. So, in this post, i will only share about the food that i order and taste.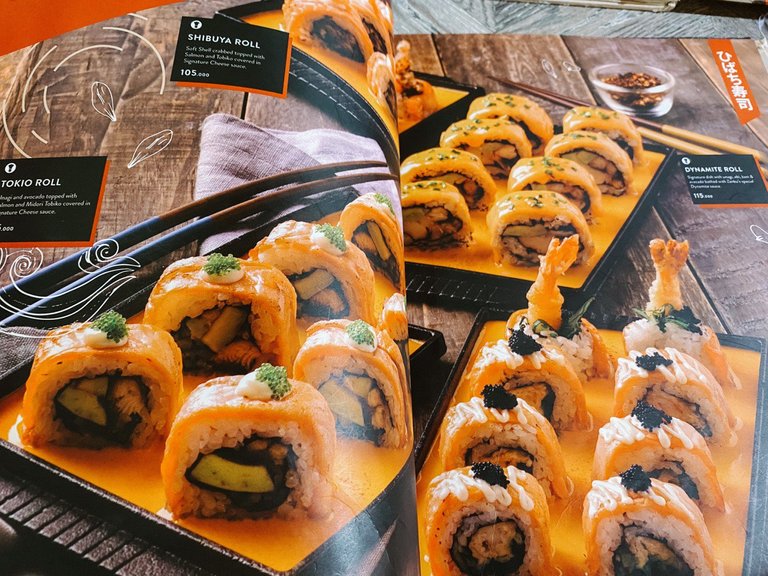 Zenbu is one if my favorite japanese restaurant because they have quite a versatile taste . So, even if someone doesnt really like japanese food, they can still enjoy eat in here. My friend Anggrek told me that she doesnt like to eat japanese food as she prefers western food more. But in the mall, most of the restaurant are japanese food restaurant. Its really easy to choose a food from a japanese restaurant. So, i dragged her to come and eat in Zenbu.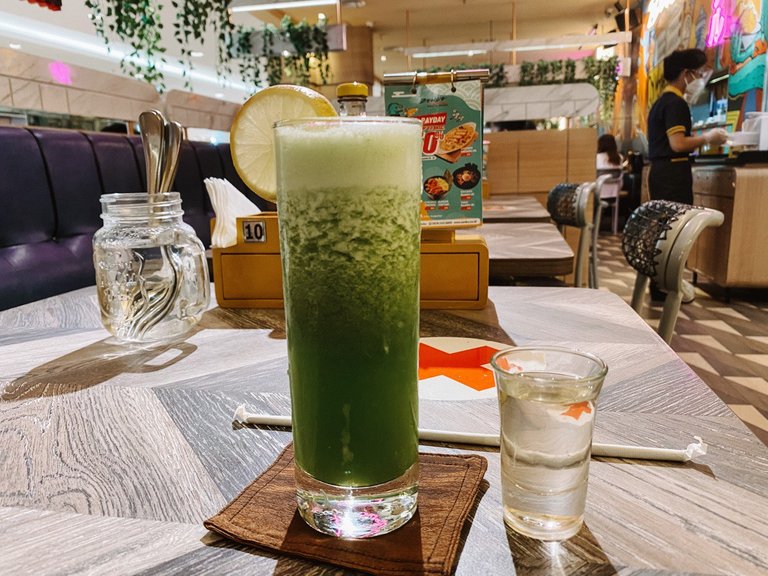 The drink that i have is the Green Mix. Like how i usually drink my juice, i ordered them to be no sugar and less ice. Eventhough its like that, they still give me the sugar in a small bottle like this. I think that they put it in there just in case i want to change mg mind and want to have a sweeter drink. For juice, i believe that the more natural the better. So, i dont like to drink them with any sugar. Maybe only honey that i can tolerate.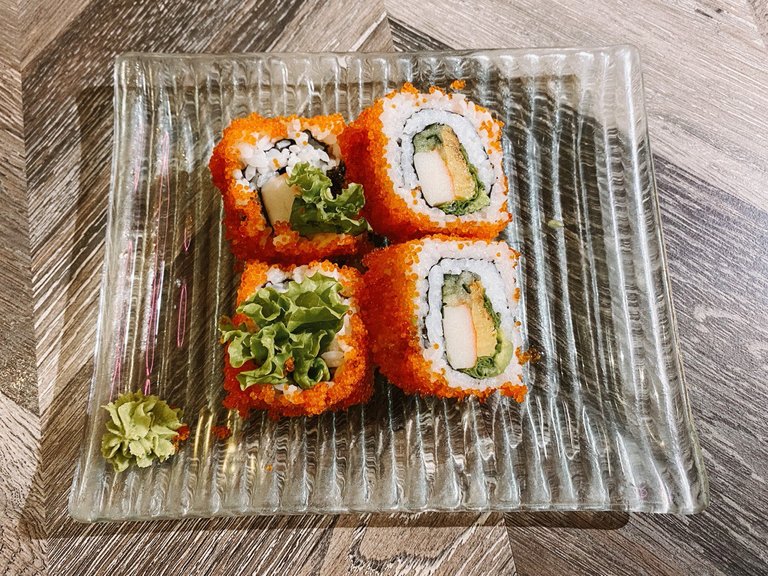 This is my first food order that came.
Its the California Roll. I ordered a sushi because eating sushi in a japanese restaurant is a must even if its only as a snacks. At first, we thought that it is covered with crumbs but actually, its the roe. I got taken a back with the weird sensation that i feel when i eat them. This is not my first time consuming roe, but it sure my first time eating this much roe at the same time. Usually, i eat roe when they put like 5 psc on top of the sushi roll.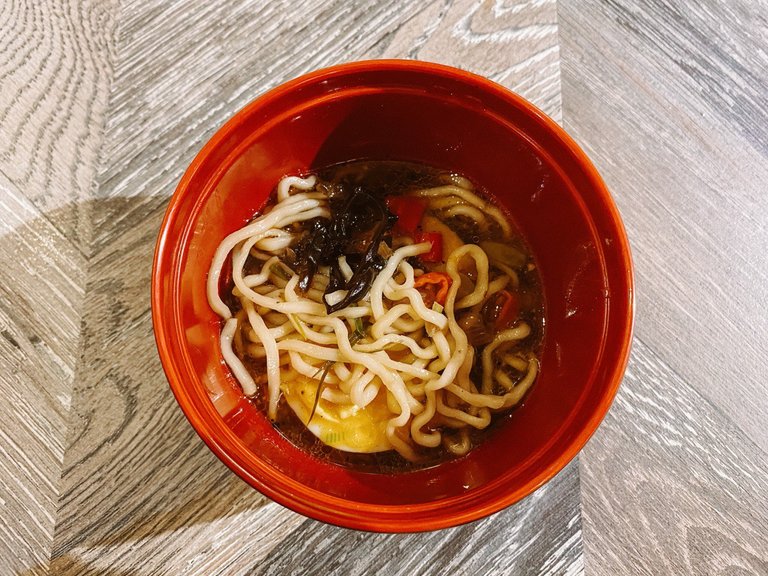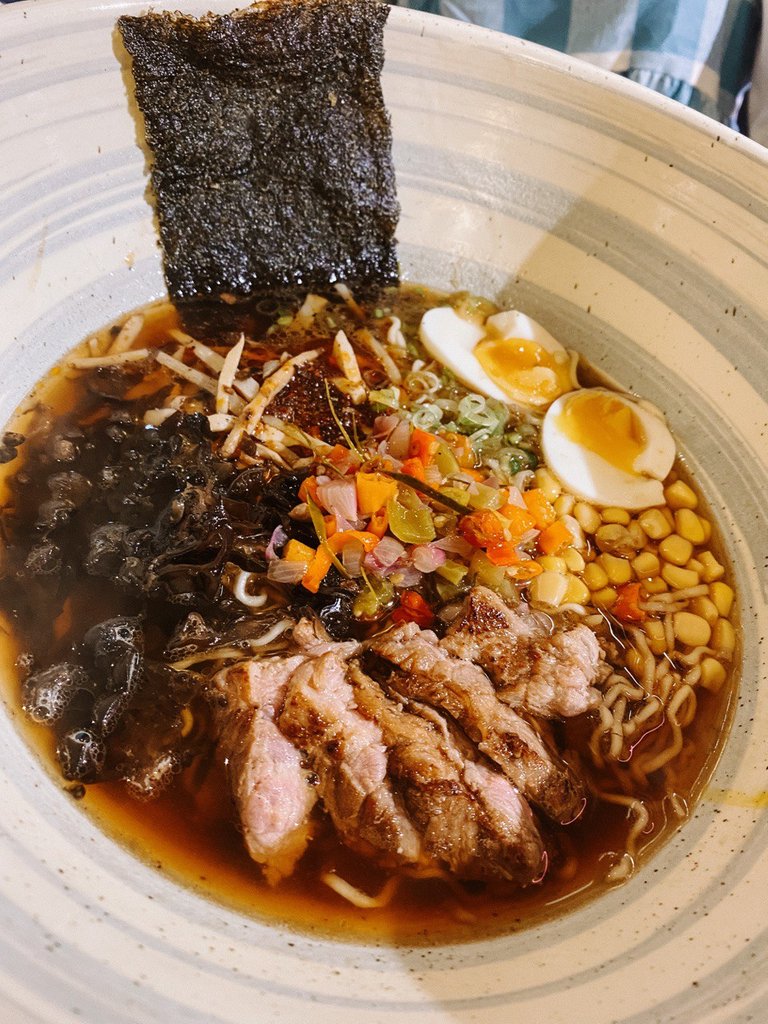 This is our main dish. Its Red Hot Chilli Ramen. My friend wants to eaf something spicy. So we asked the waiter which one of their spicy noodle series that the most spicy. The waiter recomment this one for us. We share it because the portion is super big. Its in the XL size. Even when we already share them, we cant finish the whole food in the end. Its such a pity but our stomach just cant handle them anymore.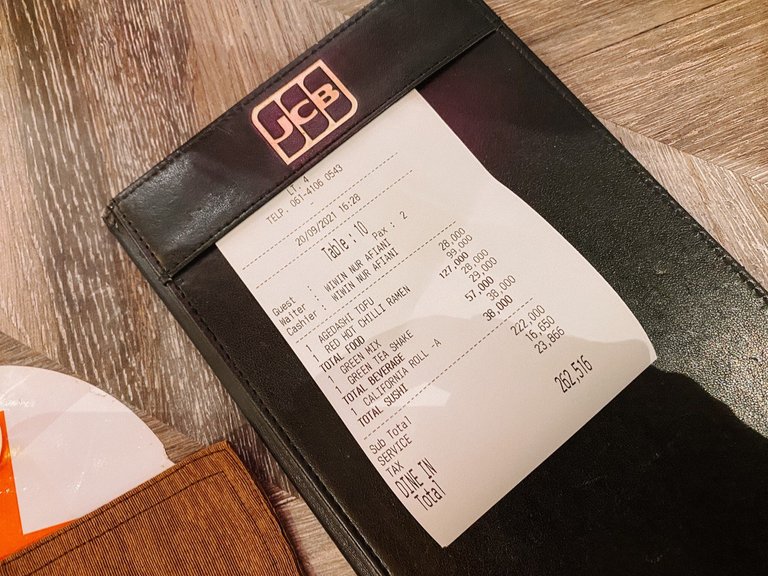 This is our bills. The price and the amount of koney that we spent in Zenbu is categorized as normal. Not cheap nor expensive for dining in the mall.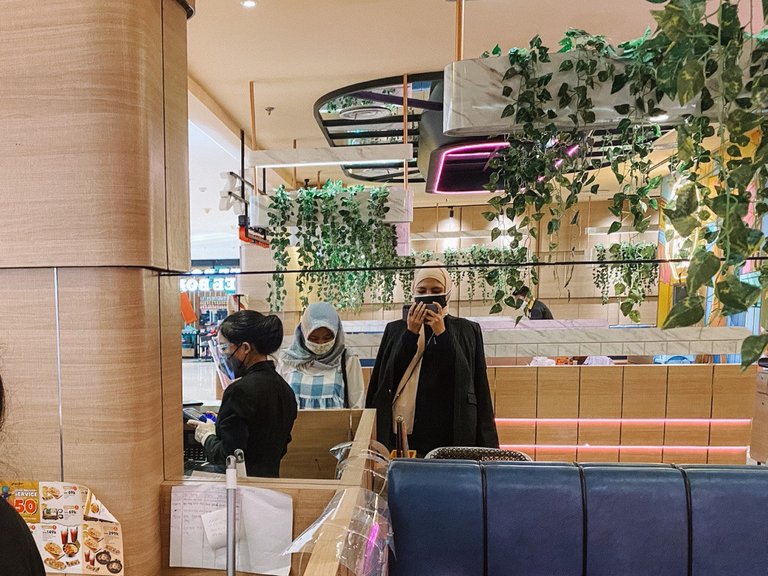 Thank you for reading.
---
▶️ 3Speak