A few weeks ago I shared with you my idea of making cupcakes for My Mathias for breakfast, a fun way to give him breakfast and also an infallible weapon to add vegetables to his diet, this time, it was the turn of the pumpkin - auyama, although it is really a fruit, many do not see it as such and leave it in the group of vegetables and fruits, and that is that a good soup with it, is really delicious, but it is also perfect for cakes and even custard. Well, today I wanted to add it to the breakfast of my little one and of everyone at home, to tell the truth.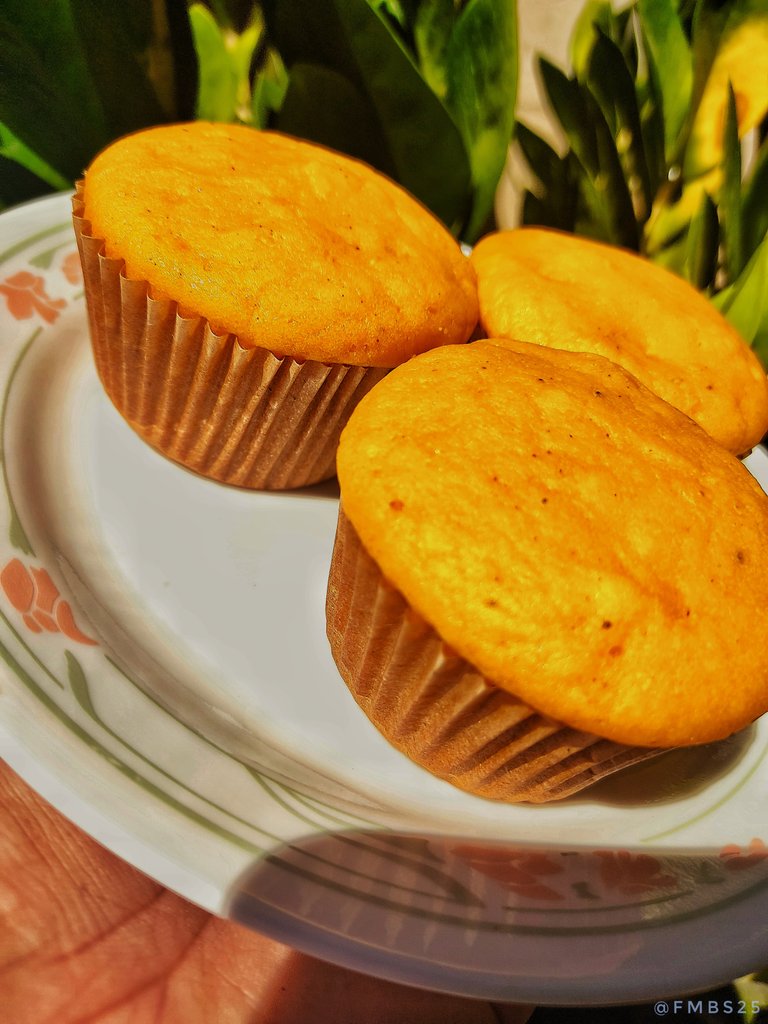 A variant of the pancakes, which helps me to have my little one eat them without making a fuss, is that the truth is that when he sees his breakfast served with cupcakes he is happy and eats it in record time, which translates into less stress for my hahaha. I wanted to make these cupcakes in a vegan version, and the truth is that the result was great, even my father who is not a big fan of this type of breakfast fell in love with them, and I had to give him a double portion, because 3 cupcakes are equivalent to a big pancake, and believe me, just one pancake does not satisfy him hahaha.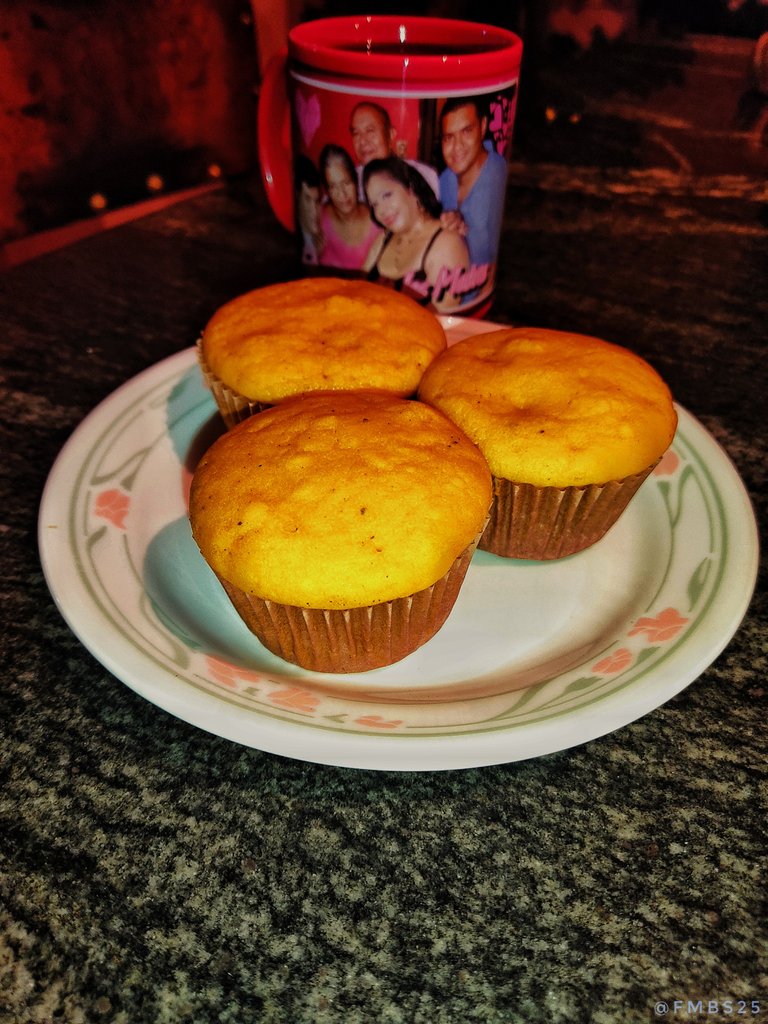 Another reason I love replacing pancakes with cupcakes is that they reduce my time in the kitchen preparing them, since in less than 20 minutes we already have a complete tray of this delicacy. Come with me and I will show you how to prepare them.

Ingredients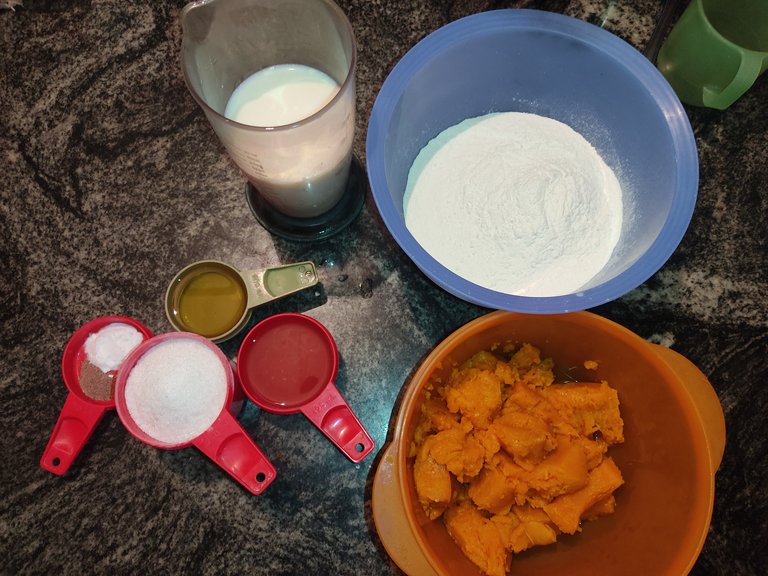 3 cups of wheat flour.
1 1/2 cup of pure pumpkin.
3/4 cup of sugar.
1/3 cup of vegetable oil.
6 Tbsp of chickpea aquafaba.
400 ml of soy milk or any vegetable milk
1 Tbsp baking soda.
1/2 Tsp of ground cinnamon.
1/4 Tbsp of ginger powder
1 Tbsp of alcohol vinegar.
Preparation
Preparation time: 5 Minutes
Cooking time: 18 Minutes

To start, in a blender we add the pumpkin purée, followed by the vegetable milk and sugar.

We continue to add the aquafaba and oil and process for about 3 minutes. On the other hand, we mix the dry ingredients, wheat flour, cinnamon, baking soda and ginger, and sieve.

Once the pumpkin mixture is processed, we pour over the dry ingredients and with the help of a beating balloon we integrate them very well. We put the mixture in the molds with capacitors and take it to a preheated oven at 180° C for 18 minutes, or until it comes out clean when we introduce a wooden stick.

I particularly let them cool down a bit and ate them with a big cup of coffee, the combination is very good, to tell the truth. Although I am not a big fan of sweet breakfasts, I think it never hurts to vary. My father broke the vegan trend a bit and ate his breakfast with these delicious cupcakes and scrambled eggs just like Mi Mathias, and I was more than happy to see him eat with such enthusiasm.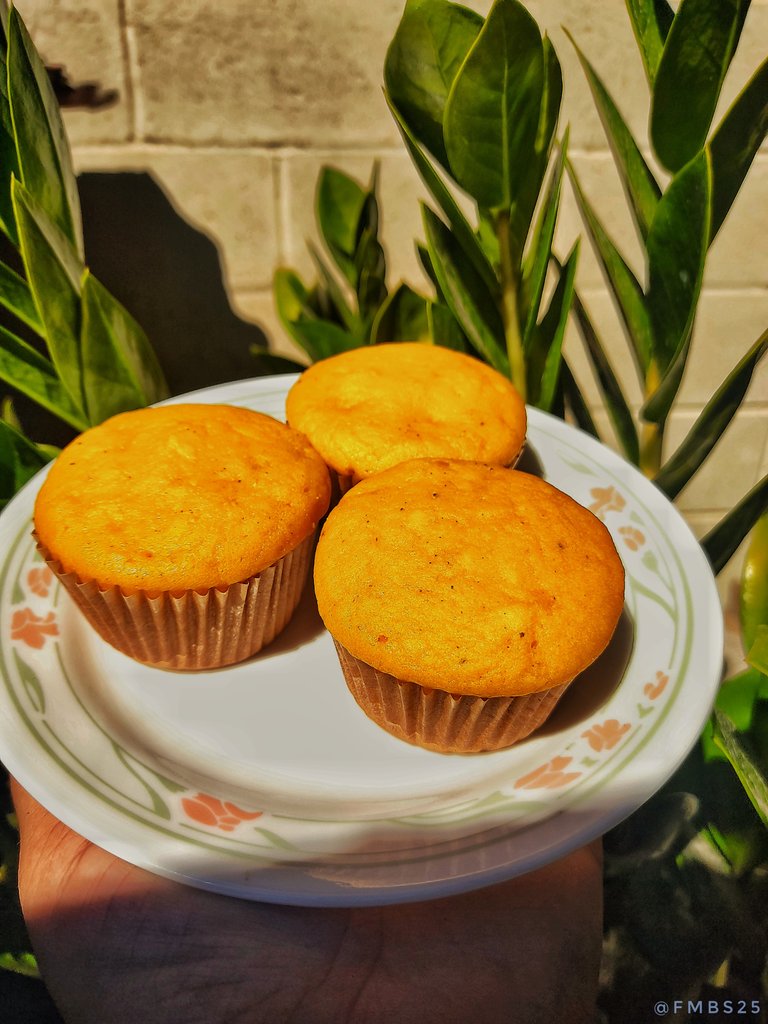 NOTE: If you do not have aquafaba at home, you can substitute cooked flaxseed, in the same quantities, or if you prefer a whole egg with 3 tablespoons of aquafaba.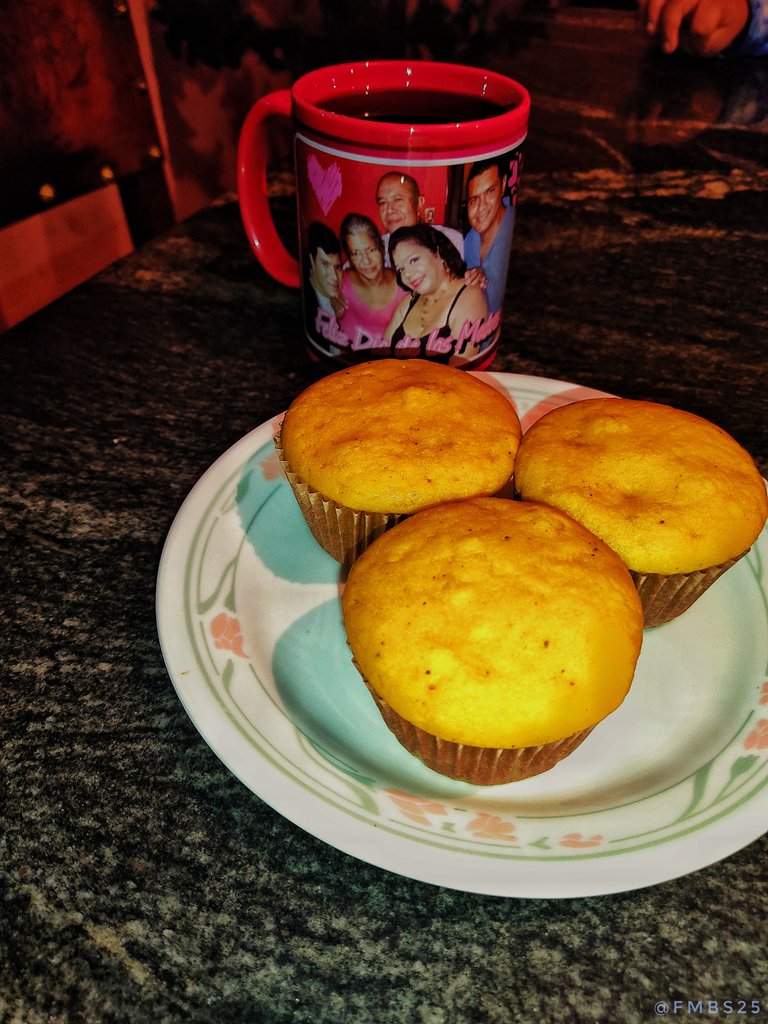 Images of my property, taken with the camera of my Xiaomi Redmi Note 9S Edited with Snapseed .
Thank you for taking the time to read this publication, if you have any questions, criticisms or suggestions, I would appreciate it if you put them in the comment box, and remember, you too can make magic in the kitchen wherever you go!


[ES]

Hace unas semanas les compartí mi idea de hacerle cupcakes a Mi Mathias para el desayuno, una manera divertida de darle el desayuno y además un arma infalible para añadir vegetales a su alimentación, esta vez, le tocó el turno a la calabaza - auyama, aunque está realmente es una fruta, muchos no la ven como tal y la dejan en el grupo de las verduras y vegetales, y es que una buena sopa con ella, es realmente delicioso, pero también es perfecta para tortas e incluso flanes. Pues hoy quise agregarla al desayuno de mi pequeño y de todos en casa, a decir verdad.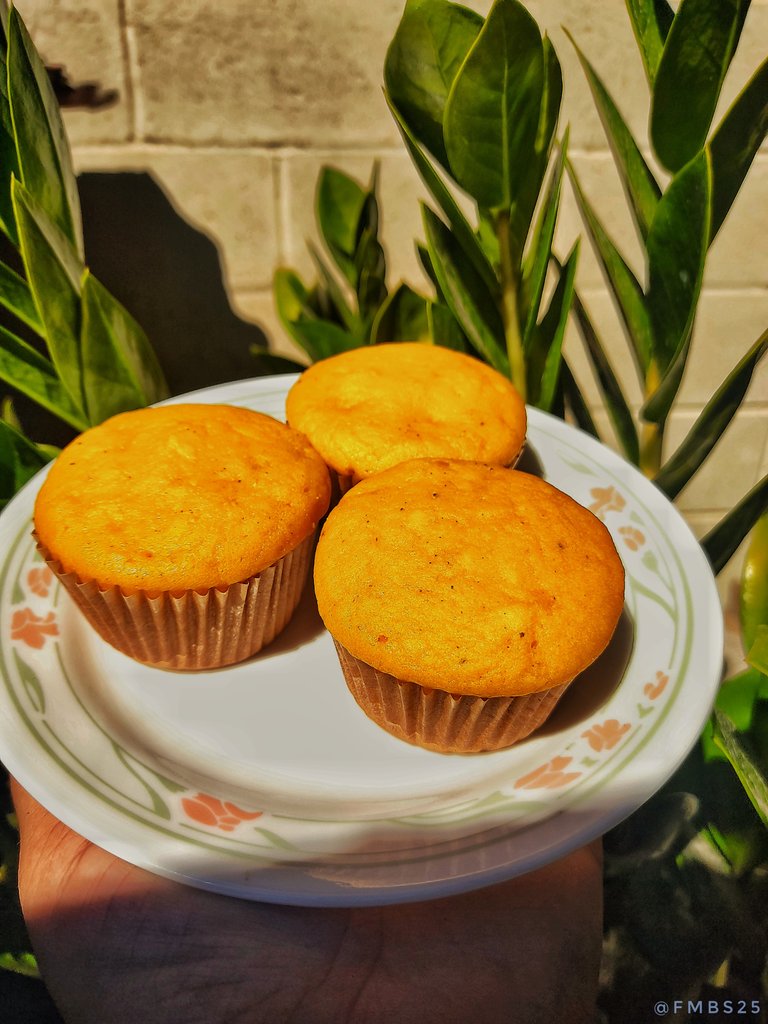 Una variante de las panquecas, que me ayuda a que mi pequeño los consuma sin chistar, y es que la verdad cuando ve su desayuno servido con cupcakes se alegra y se lo come en tiempo récord, lo que se traduce en menos estrés para mi jajaja. Quise hacer estos cupcakes en versión vegana, y la verdad es que el resultado fue genial, incluso mi padre que no es muy fanático de este tipo de desayunos, se enamoró de ellos, y pues me toco darle a él ración doble, pues unos 3 cupcakes equivalen a una panqueca grande, y créanme una sola panqueca no lo deja satisfecho jajaja.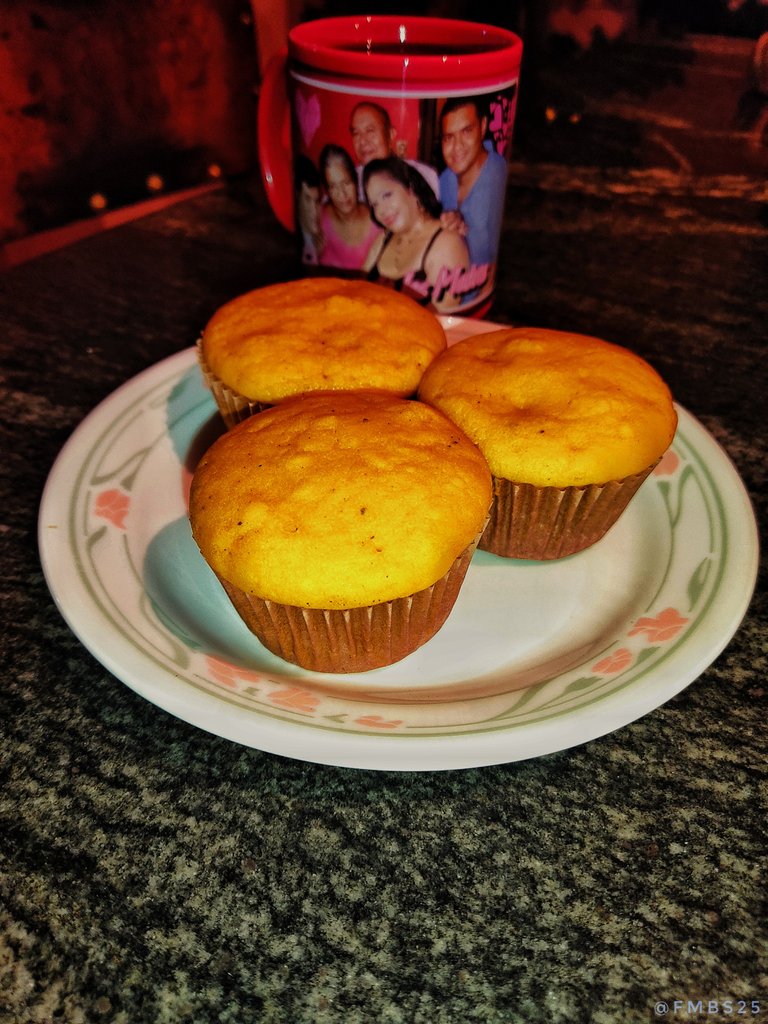 Otra de las razones por las que amo sustituir las panquecas por cupcakes, es que reducen mi tiempo en la cocina preparándolos, pues en menos de 20 minutos ya tenemos una bandeja completa de esta delicia. Acompáñame y te muestro como los prepare.

Ingredientes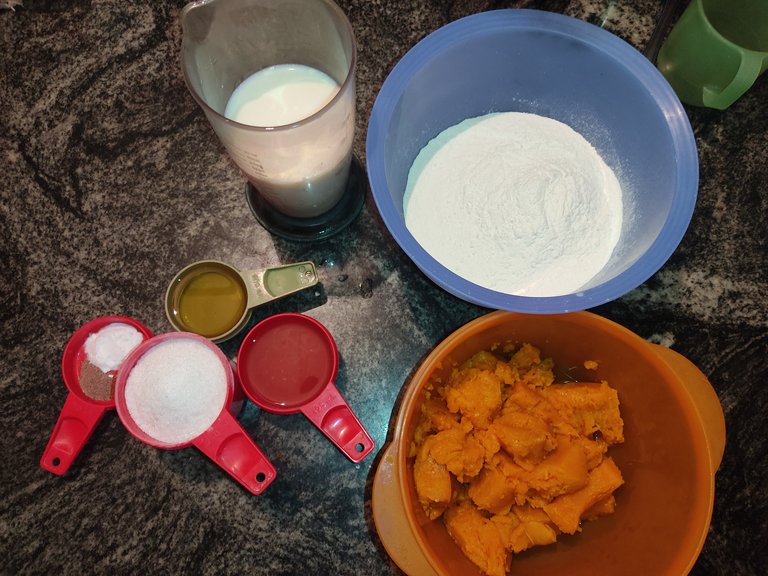 3 Tazas de harina de trigo.
1 1/2 Taza de pure de calabaza.
3/4 Taza de azúcar.
1/3 Taza de aceite vegetal.
6 Cdas de aquafaba de garbanzos.
400 ml de leche de soya o cualquier leche vegetal.
1 Cdta de bicarbonato de sodio.
1/2 Cdta de canela molida.
1/4 Cdta de jengibre en polvo.
1 Cda de vinagre de alcohol.
Preparación
Tiempo de preparación: 5 Minutos.
Tiempo de cocción: 18 Minutos.

Para comenzar, en una licuadora agregamos el pure de calabaza, seguido de la leche vegetal y el azúcar.

Continuamos agregando la aquafaba y el aceite, procesamos por unos 3 minutos. Por otra parte, mezclamos los ingredientes secos, harina de trigo, canela, bicarbonato de sodio y jengibre, y tamizamos.

Una vez procesada la mezcla de calabaza, volcamos sobre los ingredientes secos y con ayuda de un globo batidor integramos muy bien. Colocamos la mezcla en los moldes con capacillos y llevamos a un horno pre calentado a 180° C por 18 minutos, o hasta que al introducir un palillo de madera este salga limpio.

Particularmente los deje enfriar un poco y me los comí con una gran taza de café, la combinación es muy buena, a decir verdad. Aunque no soy muy fanática de los desayunos dulces, creo que nunca está de más variar. Mi padre rompió un poco la tendencia vegana y se comió su desayuno con estos deliciosos cupcakes y huevos revueltos al igual que Mi Mathias, y yo más que feliz por verlo comer con tanto entusiasmo.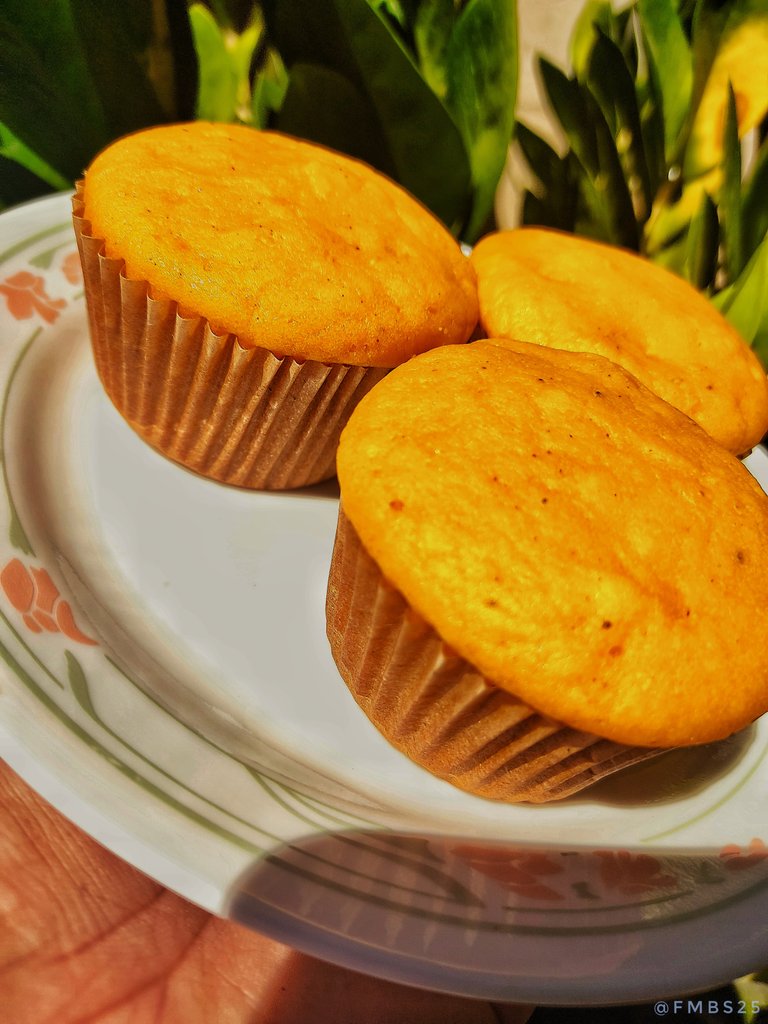 NOTA: Si en casa no tienes aquafaba, puedes sustituir por linaza cocida, en las mismas cantidades, o si lo prefieres un huevo entero por 3 cucharadas de aquafaba.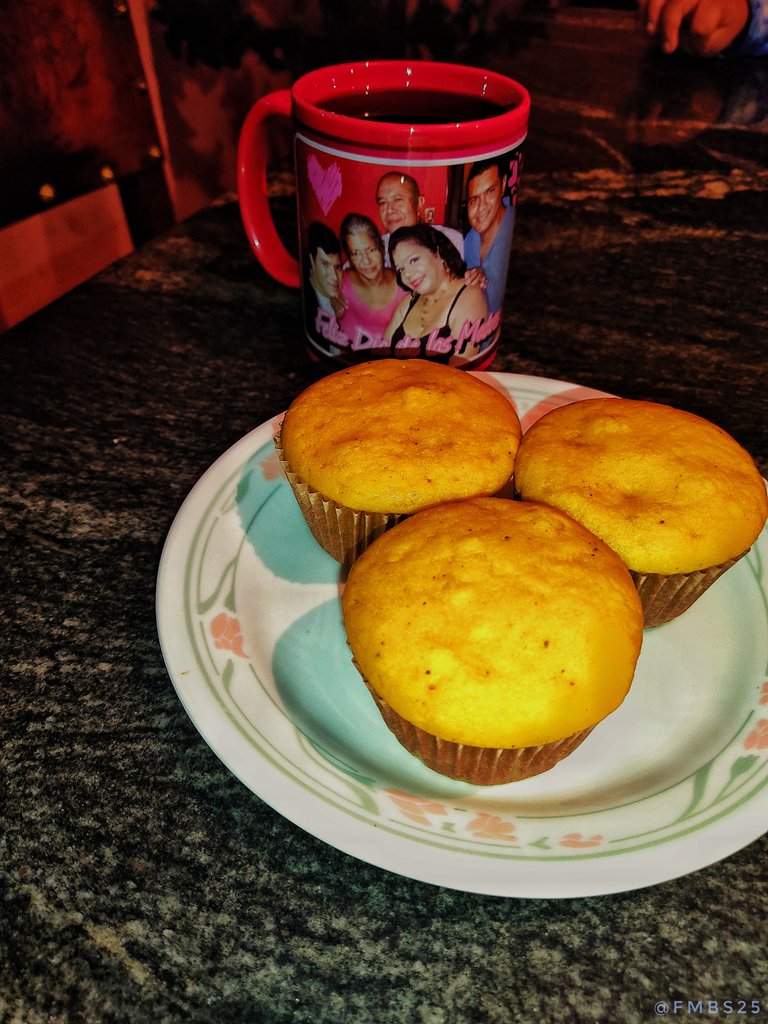 Imágenes de mi propiedad, tomadas con la cámara de mi Xiaomi Redmi Note 9S Editadas con Snapseed .
Gracias por tomarse el tiempo de leer esta publicación, si tiene alguna pregunta, crítica o sugerencia, la agradecería que la pusiera en la caja de comentarios, y recuerda, ¡Tú también puedes hacer magia en la cocina ya dondequiera que vayas!



Created by @robinsonlgil



---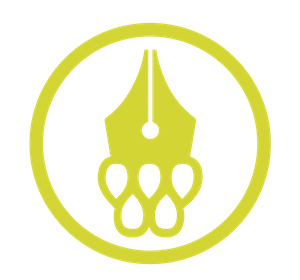 Come and support @Cervantes as Witness in https://peakd.com/me/witnesses
---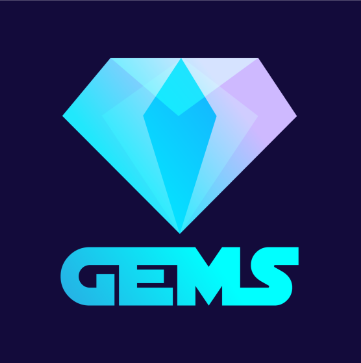 Join
@gems-community
's
Discord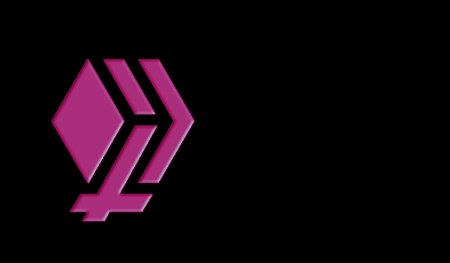 Created by @derangedvisions