Well it's time to push out the Holiday FOODIE Airdrop to all our awesome members! We're excited to offer 500 FOODIE tokens to all members as of December 26, 2020.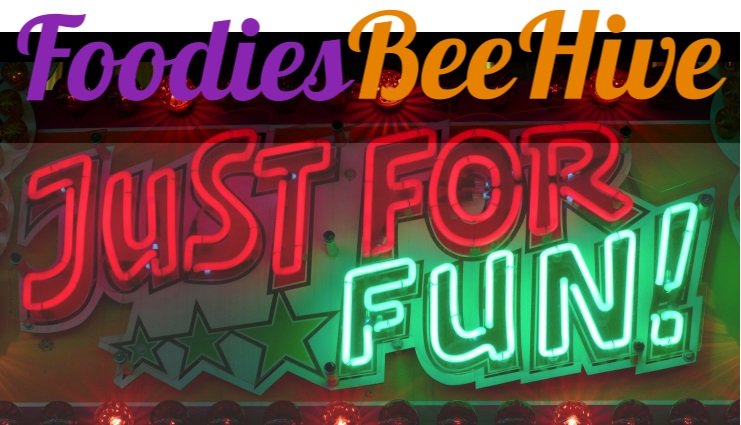 We hope you are all having a great time on the Foodie Bee Hive! We are sending you this token of our appreciation for being a part of one of the largest communities on Hive. We hope that you stake the tokens to curate the great content found in the #foodie tag.
Check your FOODIE Wallet on FoodiesUnite.net to see your present!
What can you do with your token rewards?
Stake them! You can stake your FOODIE tokens to give you more FOODIE Power! It's just like Hive Power but for the FOODIE token. It's easy, just go to your wallet on FoodiesUnite.net.

Also, just so you know you will receive FOODIE rewards for your staked amount automatically.
- OR -
Delegate them! You can delegate your FOODIE tokens to friends, family colleagues. You can delegate by going to Hive-Engine and log into your account using your Hive Account. Once there go to your wallet and click the Delegate Button.

We love seeing community member's comments and upvotes on other community member's posts. Keep interacting with each other. Check out some of these numbers for the month of December!

That's HUGE!
We are so happy to have you all as members to the Foodie Bee Hive! We have just sent out 1,142,000 FOODIE (500 FOODIE to 2,284 members) so let's use all that FOODIE power to drive this community into high gear! But wait there's more... we're also burning 1,142,000 to help support the reward token itself.
Before the Burn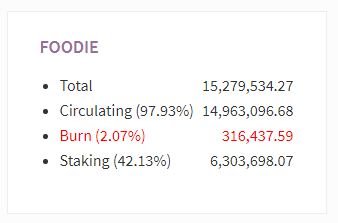 After the Burn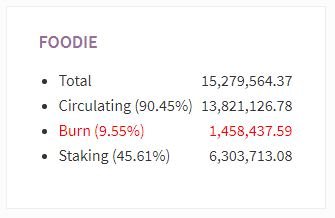 There you have it... the great 2020 Holiday surprise and reward for being a member of the Foodies Bee Hive community!
What are you going to do with your 500 FOODIE rewards tokens? Tell us below!

Help us help you and become a supporter!
Become a supporter. We're looking for like-minded individuals to help support the @foodiesunite community through delegations. We are almost to the 10K mark. We'd love to more HP to be able to upvote your posts and support the community. Your support will allow us to help ensure that quality content is rewarded and that we can support ongoing efforts in the community.
For the duration that you support @foodiesunite we will reward any delegation with:
2x FOODIE tokens reward
equivalent FOODIE reward per week
equivalent FOODIE delegation
You can use these custom links to delegate HP to us:
30HP, 50HP, 100HP, 250HP, 500HP, 1000HP
Please help support the community through delegation.

---
The FOODIE token is a utility token specific to the FoodiesUnite.net site (based on Steem) used for curation, rewards, and contest promotion. The token price is market-driven and may never have any value.
---
---
Posted via foodiesunite.net