We've scoured the foodiverse and found a bunch of great content. And we want to share with fellow Foodies! We've loaded it on the Foodie Truck for express delivery.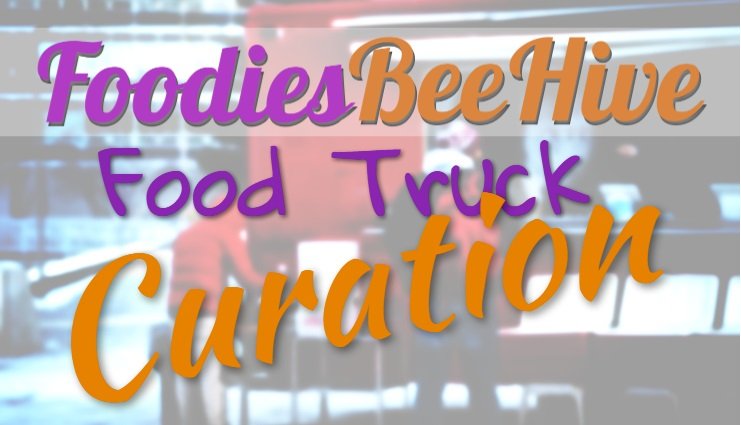 Hello Foodies!
Spring is in the Air! ... We're out curating foodie content and finding some great content. Keep up with all the fantastic posts and watch for the weekly Foodie Truck delivery. Follow @foodiesunite for the latest delivery.
The Foodie Truck Curation post compiles all the top curated #foodie posts that we've curated. We hope that this helps other FOODIE users locate exciting food-related posts.

The Top FOODIE Posts this week
Here are the top 15.
Post #1 - Posted 4 days ago from @ladyfont with 524 upvotes, and 5 comments.
Figs cooked in orange juice | Higos cocidos en jugo de naranja
This month I have been taking advantage of the harvest of figs from my fig tree. This year it has been generous with me, and we have any quantity of ...
---
Post #2 - Posted 4 days ago from @simaroy with 108 upvotes, and 4 comments.
I made Rohu fish curry with Taro Root
Ingredients Rohu fish 7 pieces Taro root Water (like needed) Green chilli 6 pieces Tumeric Powder Red chilli powder Cumin powder Onion paste...
---
Post #3 - Posted 4 days ago from @obsesija with 115 upvotes, and 3 comments.
Thick cabbage and meat soup - healthy cabbage in any form - recipe
Cabbage in the diet can be used sour, as a salad, main dish or side dish, with or without meat, cabbage is extremely rich in vitamins and minerals, an...
---
Post #4 - Posted 4 days ago from @miguelaag with 164 upvotes, and 5 comments.
Chop Suey Vegetariano / Vegetarian Chop Suey
Hola a todos, como se encuentran? Hoy quiero compartir con ustedes una receta muy sencilla para hacer un chop suey vegetariano, muy sencillo de hacer ...
---
Post #5 - Posted 4 days ago from @sirenahippie with 608 upvotes, and 4 comments.
Gooseberry Juice or Star Cherries [ESP/ENGL]
¡Buenos días a todos! Tiempo sin escribir acá, pero debido a las dificultad de encontrar gas doméstico en Venezuela, es complicado publicar sobre...
---
Post #6 - Posted 3 days ago from @chetanpadliya with 168 upvotes, and 5 comments.
Making of Potato Chips at home
In India, we have the tradition of making most of the snacks at our home, instead of buying readymade from the market. This tradition is still flouris...
---
Post #7 - Posted 3 days ago from @josecarrerag with 379 upvotes, and 6 comments.
Fresh figs cupcakes with tartlet dough [ENG]-[ESP]
I love the cookie base that is usually put at ...
---
Post #8 - Posted 3 days ago from @obsesija with 134 upvotes, and 4 comments.
Delicious roll - roll with coconut and chocolate - recipe
HELLO TO ALL LOVERS OF GOOD FOOD AND DELICIOUS DESSERTS. I've always adored coconut, in cakes, chocolate or whatever, when I was little I stole my mo...
---
Post #9 - Posted 3 days ago from @carolynstahl with 671 upvotes, and 12 comments.
El pastor tacos veganized and dreaming of Mexico
Last year this time I was somewhere in Bangkok. I was sitting in a beautiful park with monitor lizards and beautiful flowers with trees full of wei...
---
Post #10 - Posted 1 ago from @firayumni with 58 upvotes, and 1 comments.
Cant Buy Souvenir For My Siblings So I Got Them Beard's Papa
I dont have time to bring or buy souvenirs for my siblings when i went travel to Jakarta. The reason was because i was too lazy to do anything. So ...
---
Post #11 - Posted 21:04:16.444607 ago from @laloretoyya with 136 upvotes, and 2 comments.
Beef with vegetables and oyster sauce | Recipe
Doesn't it ever happen to you that it's time to eat and you're bored of always making the same thing? It is really not difficult to diversify what ...
---
Post #12 - Posted 2 days ago from @viviehardika with 102 upvotes, and 2 comments.
Tempeh Steak with Black Pepper Sauce
I never eat expensive steak. First time I eaten steak from chicken and it's not delicious like I imagined before. Hahaha... But When I scrolling my me...
---
Post #13 - Posted 2 days ago from @devyleona with 178 upvotes, and 1 comments.
Our Perfect Lunchie: When Eastern Noodle met Western Noodle
Hello, friends especially foodies! Today at 12 something we arrived at Grand Shopping Center, Central Jakarta. There we straightly went to one of t...
---
Post #14 - Posted 2 days ago from @zo3d with 184 upvotes, and 3 comments.
My new favourite Hummingbird Cake Recipe - so yummy I made it twice!!!
Hummingbird cake has always remained a mystery to me until I recently found a recipe that I knew I could make my own, thanks to Sally's Baking Addic...
---
Post #15 - Posted 2 days ago from @lizelle with 192 upvotes, and 13 comments.
Hive Creative Contest - Moooo Cheese Burger
It's Friday night, school's out, and my search for the perfect local takeaway Beef Burger has still yielded absolutely zilch; nothing could compare wi...
---

Follow FOODIE Everywhere
Want to earn more easy FOODIE! Just follow us @foodiesunite, it's that simple.
Earn a FOODIE reward by:
Spread the word, be sure to use the #foodie tag in your posts and let's make 2021 a delicious year!

Keep up the great posts! Visit some of the cool contests hosted by fellow foodies...
There are many great contests around the Hive foodiverse. Here are some of the contests out there that we follow.
Check out @zord189's latest contest submissions and winners. We are sending 1500 FOODIE to the top two each week! Follow him and enter his contest. The Moooo (Contest Results)
Post of the Month Contest - We are giving away more than 5000 Foodie tokens !
POSTER of the month contest - We are giving away 5000 Tokens. AGAIN !
Foodies are here on Hive are there any contests that are food-related that you run or participate in? We'd love to hear from you and support you or your favourite contest. Let us know in the comments below. We will add FOODIE to your prize lot.

Start using FoodiesUnite.net
A while back when we created the FOODIE utility token we also stood up a front-end. You can access it via FoodiesUnite.net. It's pretty much identical to Hive.blog but runs on the FOODIE token(you also earn Hive as well - BONUS!) and focuses 100% on Foodie posts.
Things you can do on FoodiesUnite.net:
You can check out your FOODIE wallet.
Delegate FOODIE tokens to friends and family
Redeem rewards.
Power Up FOODIE - Become a Supper FOODIE!
All-in-one Hive-Engine claim
Post to Foodie
Promote posts using Foodie
FOODIE BOUNTY: Posts made using the Foodiesunite.net front end will receive a 350 FOODIE BOUNTY REWARD!

Help us help you and become a supporter!
Become a supporter. We're looking for like-minded individuals to help support the @foodiesunite community through delegations. We are almost to the 10K mark. We'd love to more HP to be able to upvote your posts and support the community. Your support will allow us to help ensure that quality content is rewarded and that we can support ongoing efforts in the community.
For the duration that you support @foodiesunite we will reward any delegation with:
2x FOODIE tokens reward
equivalent FOODIE reward per week
equivalent FOODIE delegation
You can use these custom links to delegate HP to us:
30HP, 50HP, 100HP, 250HP, 500HP, 1000HP
Please help support the community through delegation.

Calling all FOODIES
We're constantly looking to curators. We currently have a few curators that are manually looking for great content and doing a great job. But we are only a few and can only get to 15% of the posts. We need more and would love to have your help! If you are a Foodie and would like to consider curating please contact Jasonbu#7143 or sajannair#4200 on Discord to apply.
We offer the following:
2,000 FOODIE per week
Shared post beneficiary
FOODIE delegation
Visibility and follower growth opportunities
If you speak another language, other than English, and would like to curate in that language let us know. We currently support English, Spanish and Indonesian.

Hive membership drive
Let's drive membership to Hive through the Foodie Bee Hive! We want you to help us create 50 new Foodie on-boardings to hive! We will delegate 100HP to each to help them get started. Just use our hive onboard link to take part.
https://hiveonboard.com?ref=foodiesunite
The first 50 accounts created using our link to create an account on Hive will receive 100HP delegation until they themselves reach 100HP**. We want to help kick start new foodies to Hive. Tell your regular social media friends to join web 3.0 and stop using the old stuff.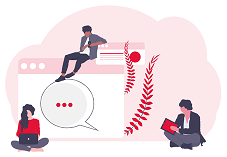 Don't have a Hive account yet? Sign up free here! Join the fun and earn Hive and FOODIE just for blogging.
ALL you foodies come and gather with us in #foodie on https://www.foodiesunite.net!

---
The FOODIE token is a utility token specific to the FoodiesUnite.net site (based on Steem) used for curation, rewards, and contest promotion. The token price is market-driven and may never have any value.
---
Posted via foodiesunite.net