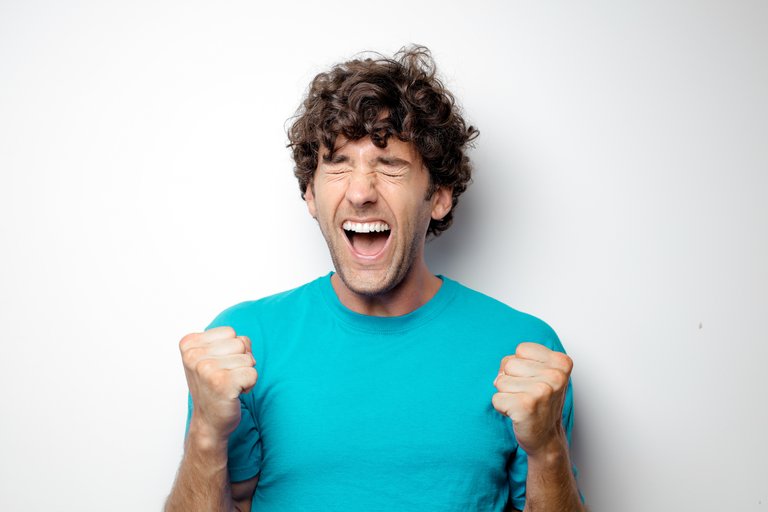 Photo by Andrea Piacquadio from Pexels
So the The first month of 2021 is over and we are into the 2nd month. Hope everyone is aware of the Running contest ! Post of the month and Poster of the month.
In case there are new joiners just to refresh! Here are the rules For Post of the month Contest.
Every month we will select the best post of the month basis votes received on the posts. The winner receives 5000 Foodie tokens! The runner up gets 2000 Foodie Tokens. The Winners are chosen basis the number of UPVOTES RECEIVED. So go ahead and tag your friends and followers.
The rules are: -
Original content only.
Must be posted directly into the Foodie Community.
Should be among the posts curated by the curators.
New Winner every month. NO repeats.
Trying to game the system will get you banned.
Posts can be on Recipes, Food Walks, Reviews and Food Culture etc.
Language no bar, but it helps to write in languages our curators currently support.
In case of disputes the decision of the curation team is Final!
The Hashtag for the same is Foodiepom . Only posts with this hashtag will qualify.
The 2nd contest is Poster of the month. The contest for someone who engages with content and members in the community. The Winner is chosen by the number of upvotes given and comments. The value of upvotes in not that important provided its in sync with your hive power. If your HP is low and your vote is low, That's Fine. However, A small vote from a user with huge HP is going to get less weightage.
Winners gets 5000 Tokens. Since this is subjective the decision of the curators is binding.
The rules for super coolness: -
1 – You have to be Cool or maybe Hot ! Since it's food we are talking about!
2- Moderators are NOT eligible.
3 - Ask not what the community can do for you, instead ask what you can do for the community :D You have to be someone who interacts frequently either with posts or comments or upvotes. <<-- Point 3 is important !
4- Every Month will have a new winner. No Repeats.
5- Since interaction is a subjective matter the decision taken by Foodies shall be binding.
That's it! All you have to do is have a whole lot of fun and it could land you a whole bunch of Foodie Tokens.
The initiative has been be in effect from the 1st of November 2020 and will run till November 2021. We will have 12 winners. Post of the month will also have 12 runner ups.
So lets get to the winners for January 2021.
Drrrrrr (Drum Rolls)
The Winners for the month January 2021 Post of the month is @silversaver888.
For this wonderful post on Dimsums.
Nice Formatted recipe. Even a novice can see and replicate this dish. These are the kind of recipes we look for at Foodiesunited.
The Runner up for the month is @afterglow For this post on Ginisang. Same feedback. Well formatted recipe that anyone can replicate. Kudos :)
The Winner gets 5000 Foodie Tokens and the Runner up gets 2000 Foodie Tokens.
Congratulations to both the Winners.
A special shout out to @discoveringarni for this amazing post below. Too bad the hashtag ( foodiepom) was missed out. We would encourage you to add the Hashtag #foodiepom to enter the contest every month.
This is a great example of what a perfect food recipe post looks like. Nice neat steps, good formatting and wonderful pictures. Well Done ! We will send you 250 Foodie Tokens.
POSTER of the Month contest
The Winner of this months Poster of the month contest is @yiobri
Thank you so much @yiobri for the time and attention you have paid to the community. This is an award we give out to extraordinary members who have shown their commitment and given time to us by interacting and commenting and upvoting posts in Foodieunite. @yiobro Congratulations ! and Thank YOU ! Please accept a small amount of 5000 Foodie coins from us as a token of appreciation.
Thank you everybody. Please remember the Post of the month and Poster of the month contests for February are currently on! So share your posts with us and interact with the community, and who knows you might take home the next lot of 5000 Foodie tokens.
Wishing everyone a warm and happy Valentine's day in advance :)
Cher!
Foodies

Follow FOODIE Everywhere
Want to earn more easy FOODIE! Just follow us @foodiesunite, it's that simple.
Earn a FOODIE reward by:
Spread the word, be sure to use the #foodie tag in your posts and let's make 2020 a delicious year!

Keep up the great posts! Visit some of the cool contests hosted by fellow foodies...
There are many great contests around the Hive foodiverse. Here are some of the contests out there that we follow.
We saw a bunch of great posts on the Engage the weekend community. Hope you saw our repost of it as it was all about food!
Post of the Month Contest - We are giving away more than 5000 Foodie tokens
POSTER of the month contest - We are giving away 5000 Tokens for February. AGAIN !
January announcement for the Decemeber Winners
Foodies are here on Hive are there any contests that are food-related that you run or participate in? We'd love to hear from you and support you or your favourite contest. Let us know in the comments below. We will add FOODIE to your prize lot.
CONTESTS - Check them out!

Start using FoodiesUnite.net
A while back when we created the FOODIE utility token we also stood up a front-end. You can access it via FoodiesUnite.net. It's pretty much identical to Hive.blog but runs on the FOODIE
token(you also earn Hive as well - BONUS!) and focuses 100% on Foodie posts.
Things you can do on FoodiesUnite.net:
You can check out your FOODIE wallet.
Delegate FOODIE tokens to friends and family
Redeem rewards.
Power Up FOODIE - Become a Supper FOODIE!
All-in-one Hive-Engine claim
Post to Foodie
Promote posts using Foodie
FOODIE BOUNTY: Posts made using the Foodiesunite.net front end will receive a 350 FOODIE BOUNTY REWARD!

Help us help you and become a supporter!
Become a supporter. We're looking for like-minded individuals to help support the @foodiesunite community through delegations. We are almost to the 10K mark. We'd love to more HP to be able to upvote your posts and
support the community. Your support will allow us to help ensure that quality content is rewarded and that we can support ongoing efforts in the community.
For the duration that you support @foodiesunite we will reward any delegation with:
2x FOODIE tokens reward
equivalent FOODIE reward per week
equivalent FOODIE delegation
You can use these custom links to delegate HP to us:
30HP, 50HP, 100HP, 250HP, 500HP, 1000HP
Please help support the community through delegation.

Calling all FOODIES
We're constantly looking to curators. We currently have a few curators that are manually looking for great content and doing a great job. But we are only a few and can only get to 15% of the posts. We need more and would love to have your help! If you are a Foodie and would like to consider curating please jump on Discord to apply.
We offer the following:
2,000 FOODIE per week
Shared post beneficiary
FOODIE delegation
Visibility and follower growth opportunities
If you speak another language, other than English, and would like to curate in that language let us know. We currently support English, Spanish and Indonesian.
Join us on Discord - https://discord.gg/CqVQzMc3sv

Hive membership drive
Let's drive membership to Hive through the Foodie Bee Hive! We want you to help us create 50 48 new Foodie on-boardings to hive! We will delegate 100HP to each to help them get started. Just use our hive onboard link to take part.
https://hiveonboard.com?ref=foodiesunite
We've onboarded 2 so far and given them their 100HP delegation (sponsored by @jasonbu)
The next 48 accounts created using our link to create an account on Hive will a receive 100HP delegation until they themselves reach 100HP**. We want to help kick start new foodies to Hive. Tell your regular social media friends to join web 3.0 and stop using the old stuff.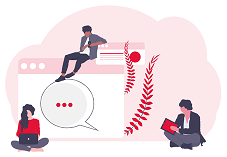 Don't have a Hive account yet? Sign up free here! Join the fun and earn Hive and FOODIE just for blogging.
ALL you foodies come and gather with us in #foodie on https://www.foodiesunite.net!

---
The FOODIE token is a utility token specific to the FoodiesUnite.net site (based on Steem) used for curation, rewards, and contest promotion. The token price is market-driven and may never have any value.
---
Posted via foodiesunite.net