Its been a great ride for Foodies ever since its inception. The community has grown in leaps and bounds and the overall growth of the Hive chain has been reflected in Foodies as well.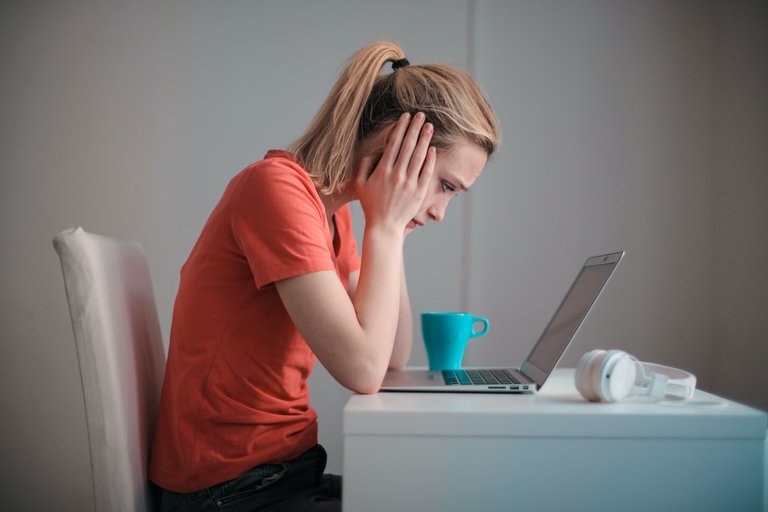 Photo by Andrea Piacquadio from Pexels
However, with growth comes new members, new opportunities and also importantly new challenges. We don't see these challenges as a negative, however we do see them as things to be solved.
The challenges plagiarization is one such serious problem. We tried various soft methods such as gently hinting at the offending parties via comments, warning them and even down voting some content. However, these soft methods have met with limited success. Off late the problem has reached epic proportions. A level where the credibility of the community as a place for original content or content with proper sourcing is at stake.
Now we can't have that! Can we?
So here is what we are going to do as a community! We will implement a series of steps of discourage this practice and if need be weed out such users from our community by imposing costs on such actions.
Here are the steps we will be implementing : -
1- First time offenders gets warned by our curators in the comments section of the plagiarized post. If the user is the original owner of the content able to establish the source as their own they can reply to the same comment thread, with established source link and the post will be deemed as original.
Users who attempt to hide the warning comments will be seen as THIRD time OFFENDERS. (See point 3).
2- If the user ignores this first warning and continues on the same path. The next such post will be considered as 2nd offense. Second time offenders go on a watch list maintained by the curators. The same will be communicated to them via a comment on their post. Once someone is on the list every post by that user is now subject to scrutiny.
3- If they still don't mend their ways, After the 3rd such post they will be considered 3rd time offenders. Third time offenders will be muted on the Foodies channel. Their tendency to rip stuff off the net will be brought to notice of curators of every other major communities on Hive such as OCD and Gems etc.
4 Users banned in such a manner can appeal the same in "moderation" channel of Foodies Discord. The curation team will arrive at a consensus on the future course of action with respect to the individual offender. The same will be communicated to the offending user. The user is expected comply in case they wish to continue being a part of the Foodies community.
5 Once the user has completed whatever actionable the foodie's curation team may have imposed on them. They can be considered for re-integration in the community.
6 In case of repeat offense after this, Which is a 4th time offense. They will be permanently banned from Foodies. The same will be informed to all other hive communities. They will also be reported to Hivewatchers and Hivespammers.
As you can see, we have tried to take as lenient an approach as possible, however we intent to compensate for the leniency by implementing the above mentioned steps with great prejudice and no exceptions.
Lets hope we don't need to walk down that path. Everyone understands its not easy to cook something up everyday. However, the potential to create content on food as a whole with good research and information is literally limitless. Lets stick to that. Lets endeavor to make this a community that perhaps can one day become the defacto Food Site of Web 3.0.
Warm Regards
Foodies