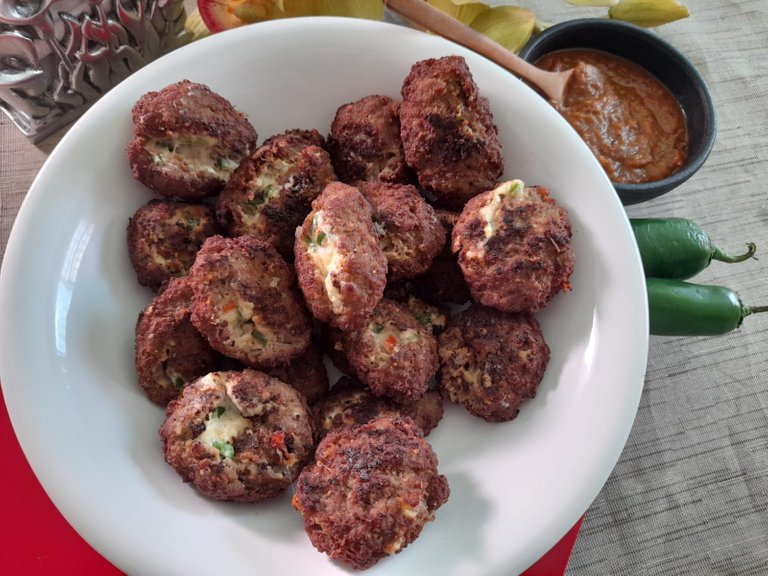 Recipe meat balls with chilli filling / Receta bolitas de carne con relleno enchilado
Dear reader, thank you for reading this post, which is 100% original, the writing, content and photos are my authorship, which were taken with the Samsung A21s Smartphone camera.
Translation done with DeepL and make the Text Separators in canva.
Hello my esteemed readers, I wish you are having an excellent day today, I woke up very grateful for my experience in hive and the recognition that with your hearts motivates me every day to teach you delicious recipes, always trying to make them easy and with ingredients that you can get clear will depend on the country where you are a discula for those people who can not do them, I am consoled that it will remain on the blog for when the situation improves in each home they can do them.
Today I am going to teach you how to prepare delicious meatloaf with a spicy filling.
the ingredients you will need are:
1 kg of ground beef
breadcrumbs (a slice of toasted and grated bread)
1 medium onion
6 garlic cloves
2 tablespoons oregano
half a tablespoon or more of salt
1 egg
20 black peppercorns
1 cup of corn flour
1 sprig of basil
For the filling you will need:
1 Philadelphia cheese
3 jalapeno peppers
1/4 tablespoons of salt
250 grams of fresh cheese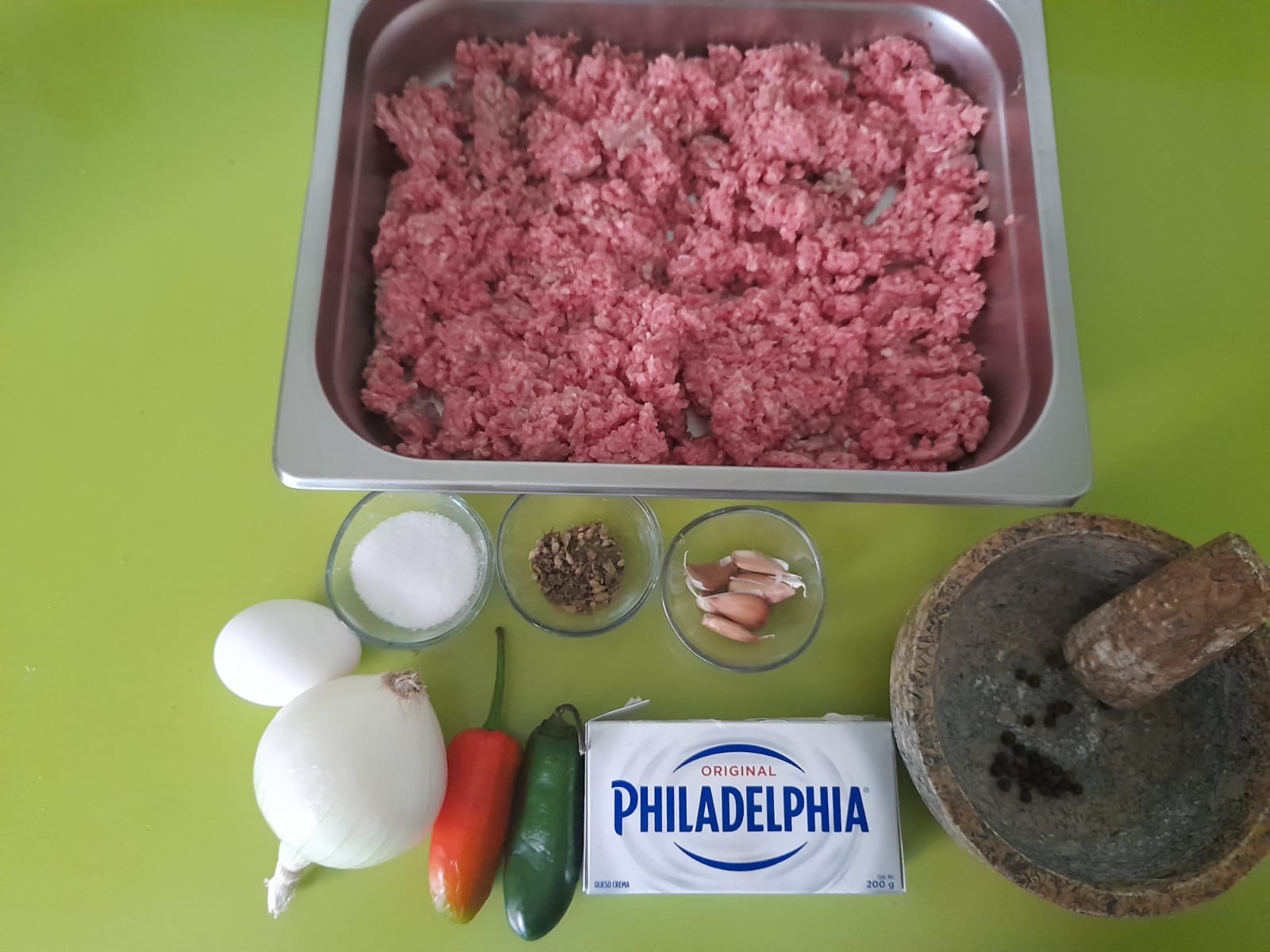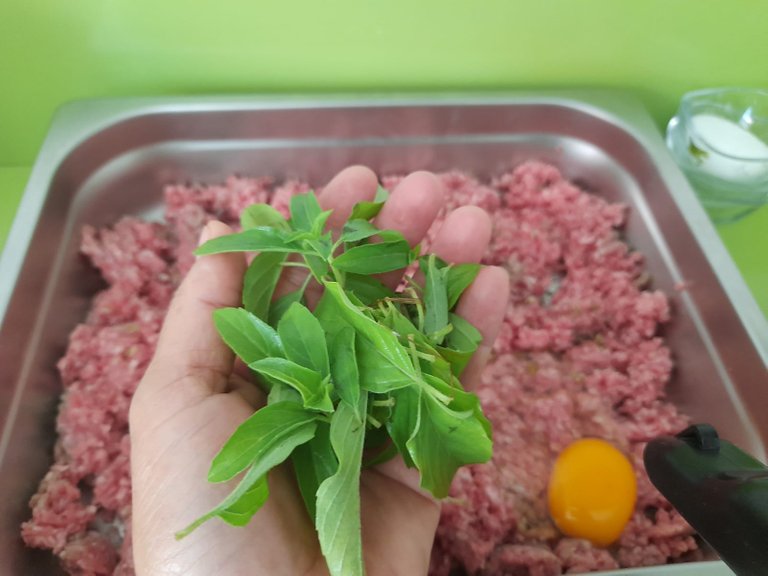 The tools you will need to make this recipe are:
1 large frying pan
1 spoon
1 fork
1 blender
1 large bowl
1 knife
1 chopping board
1 metal tray or absorbent paper
1 tray.
This recipe makes 16 meat balls with chilli filling it makes 8 people approximately.
Degree of difficulty to make this intermediate recipe
process:
completely spread the meat on a wide tray.
In the blender, place the onion and apricot leaves and blend until smooth, add only 1/4 cup of water to help blend everything very well during blending.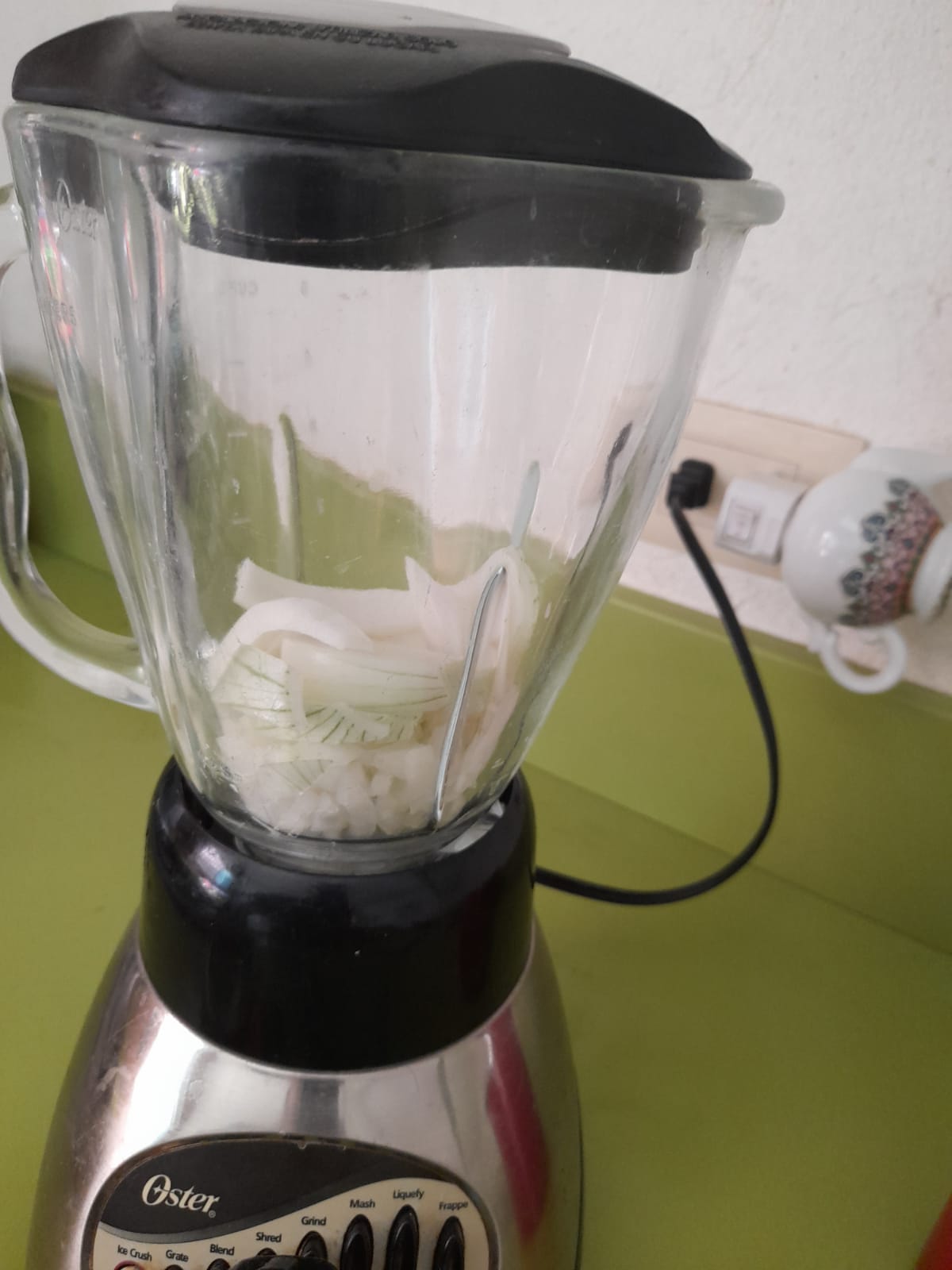 Add to this mixture ground meat, egg, oregano, pepper and crushed garlic.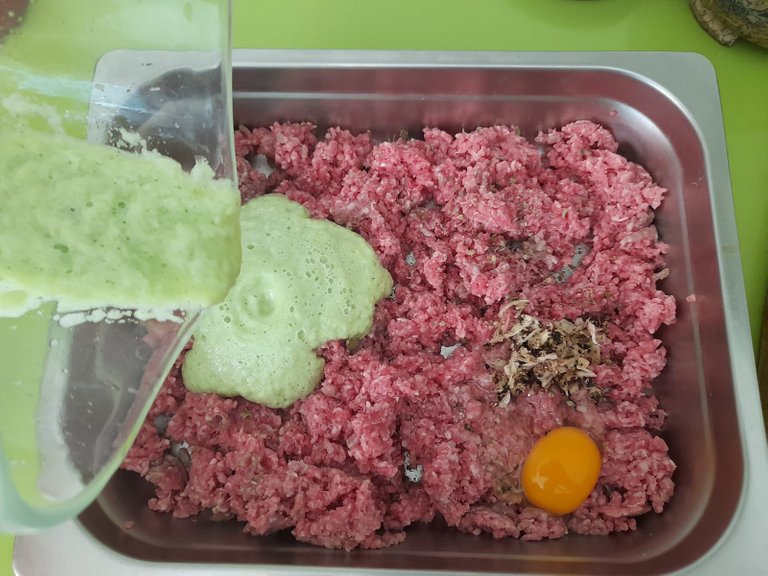 Integrate and add the breadcrumbs the flour and with the help of your hands knead a little in order to integrate all the ingredients very well. If you notice that the meat is very watery you can add a little more breadcrumbs corn flour place the meat in the refrigerator for 1 hour.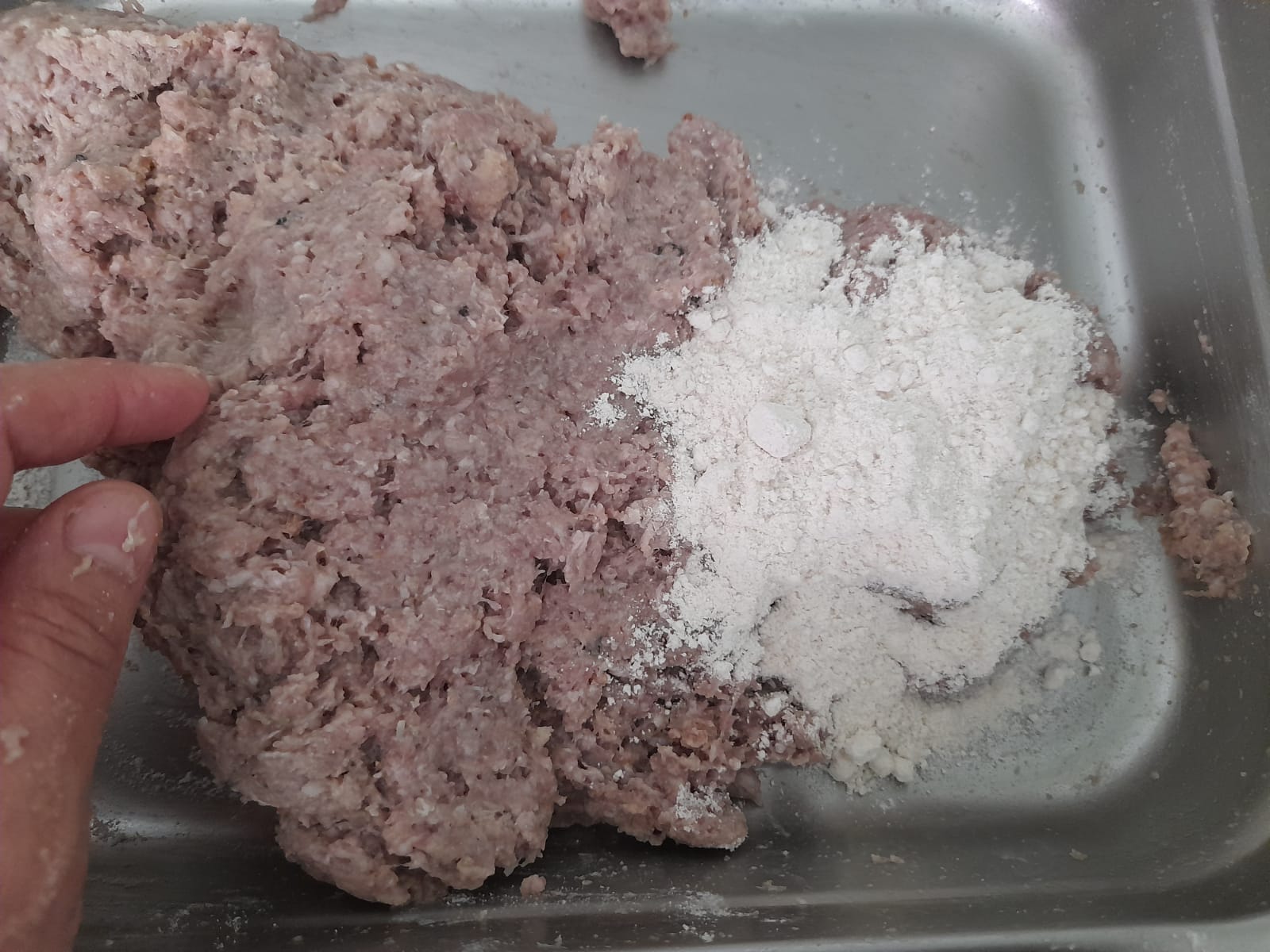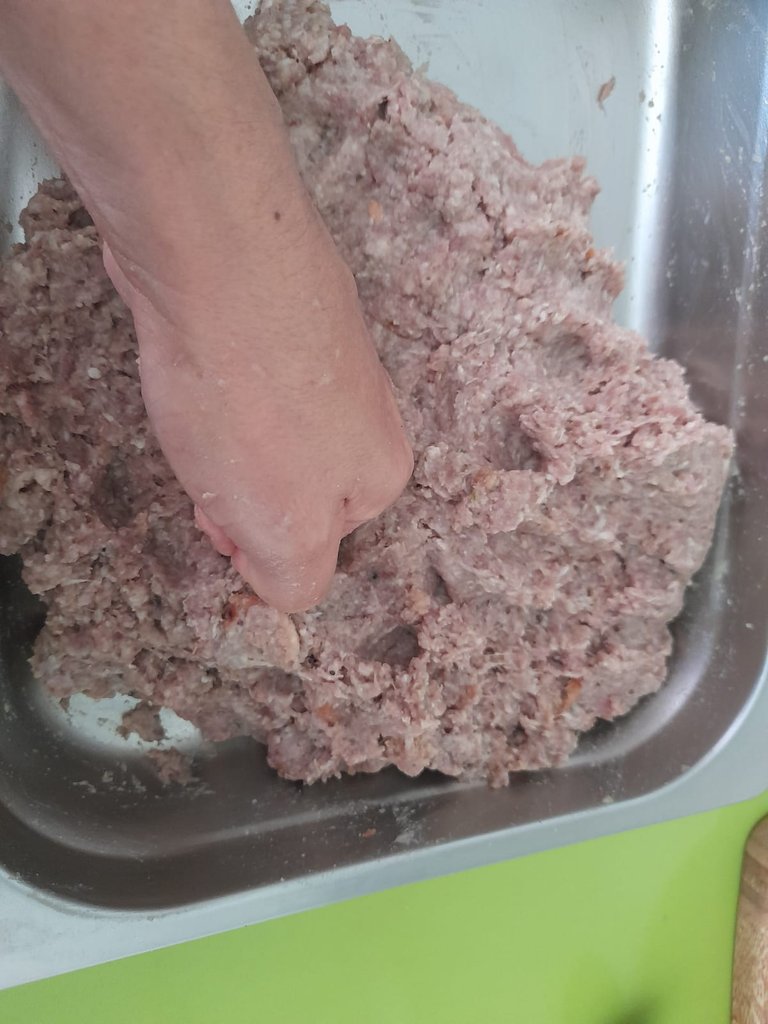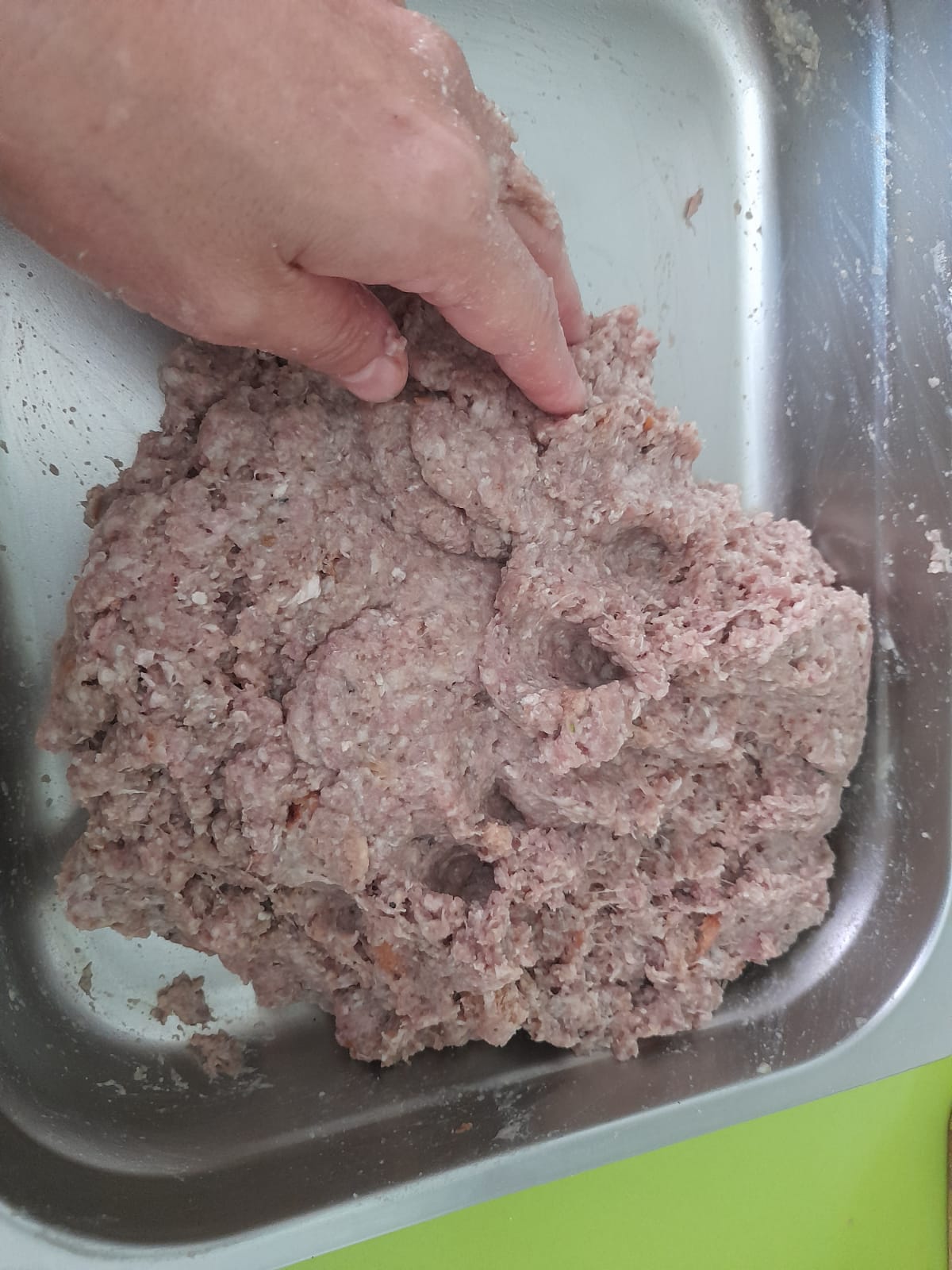 For the preparation of the filling, the Philadelphia cheese must be at room temperature, chop the jalapeno peppers into small pieces, as well as the fresh cheese, place them all together and with the help of 1 teaspoon and 1 fork, integrate them until they make a paste.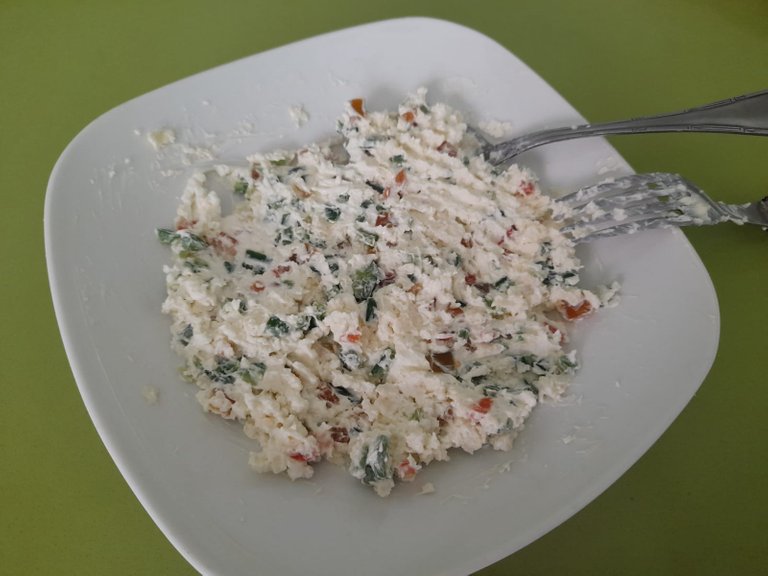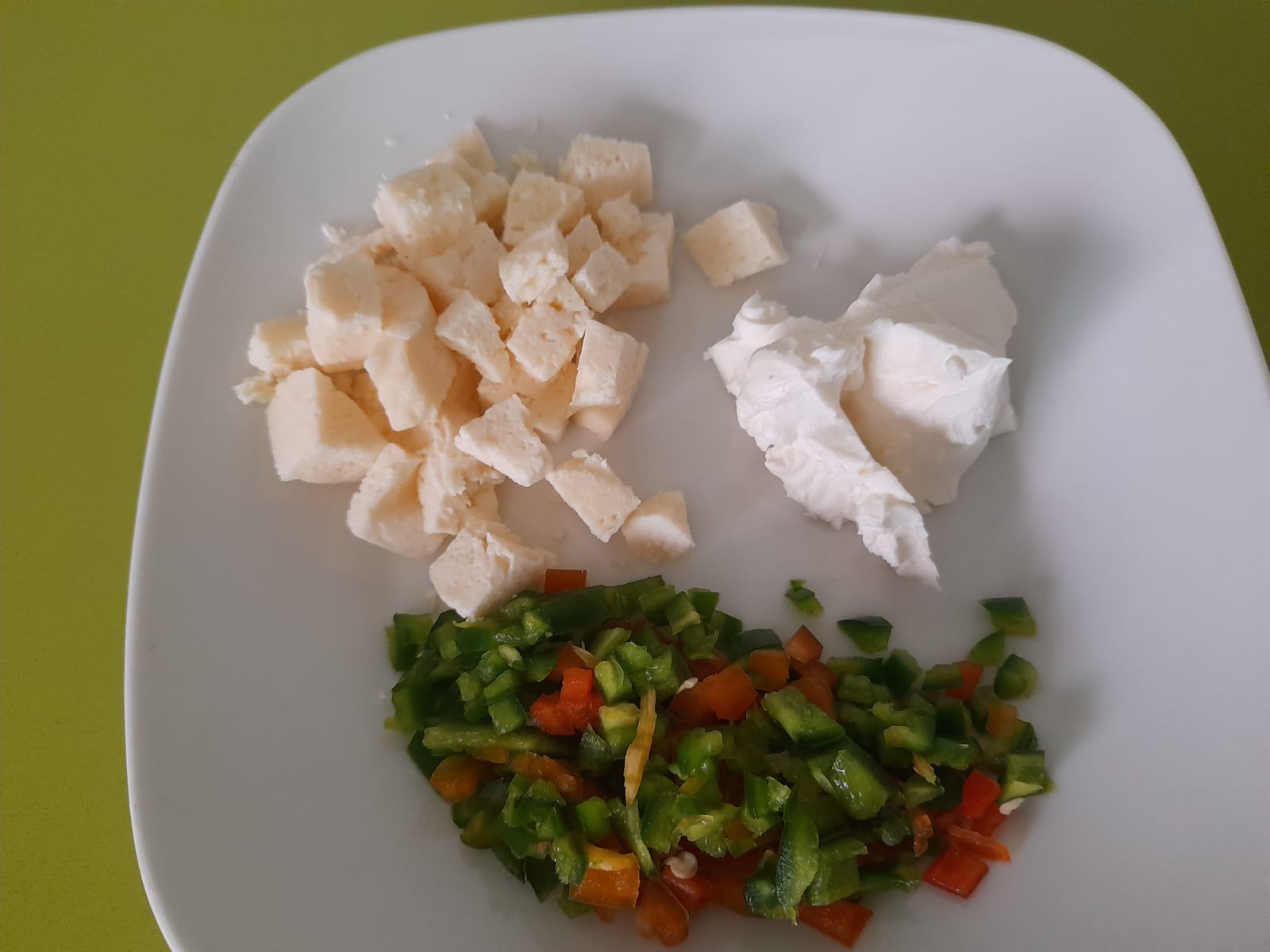 Once the meat is refrigerated it will have been hydrated and absorbed more the added flavors of the different ingredients used. Take a certain amount of meat and place it in the palm of your hands and with the help of your fingers make a groove and place a little of the filling, close it and squeeze it a little.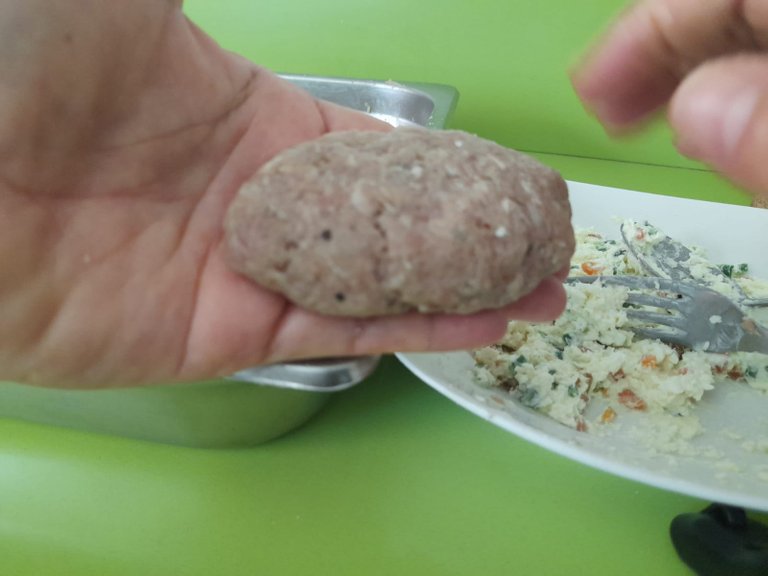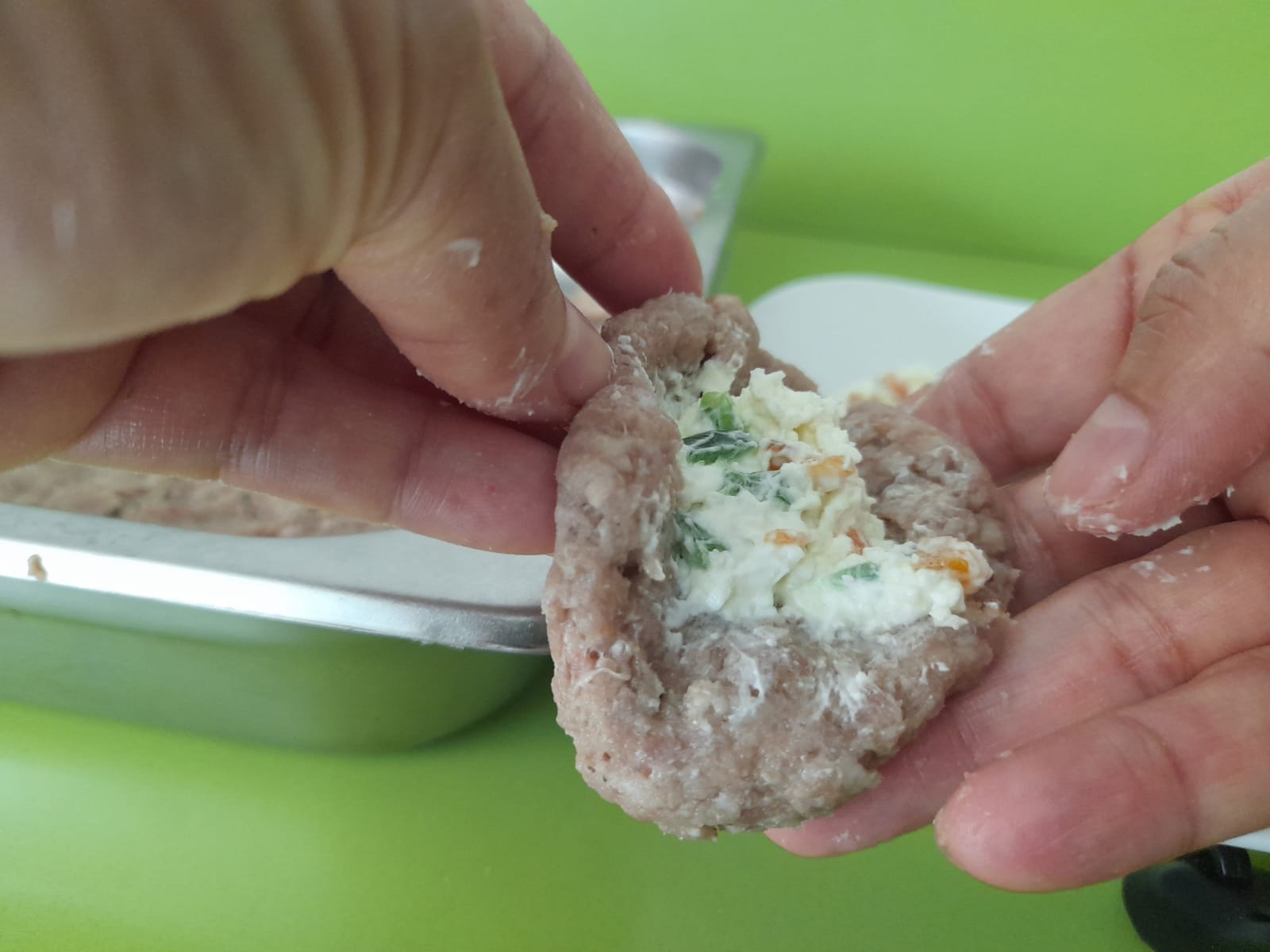 On the stove place a pan with enough oil over medium heat. Once the oil is hot, place the meatballs and turn them carefully until golden on both sides, place them on a rack or absorbent paper in order to drain any oil that may remain.This way, these delicious enchilada meatballs are ready, you can prepare a tomato paste and accompany it with spaghetti or with the contour that you prefer.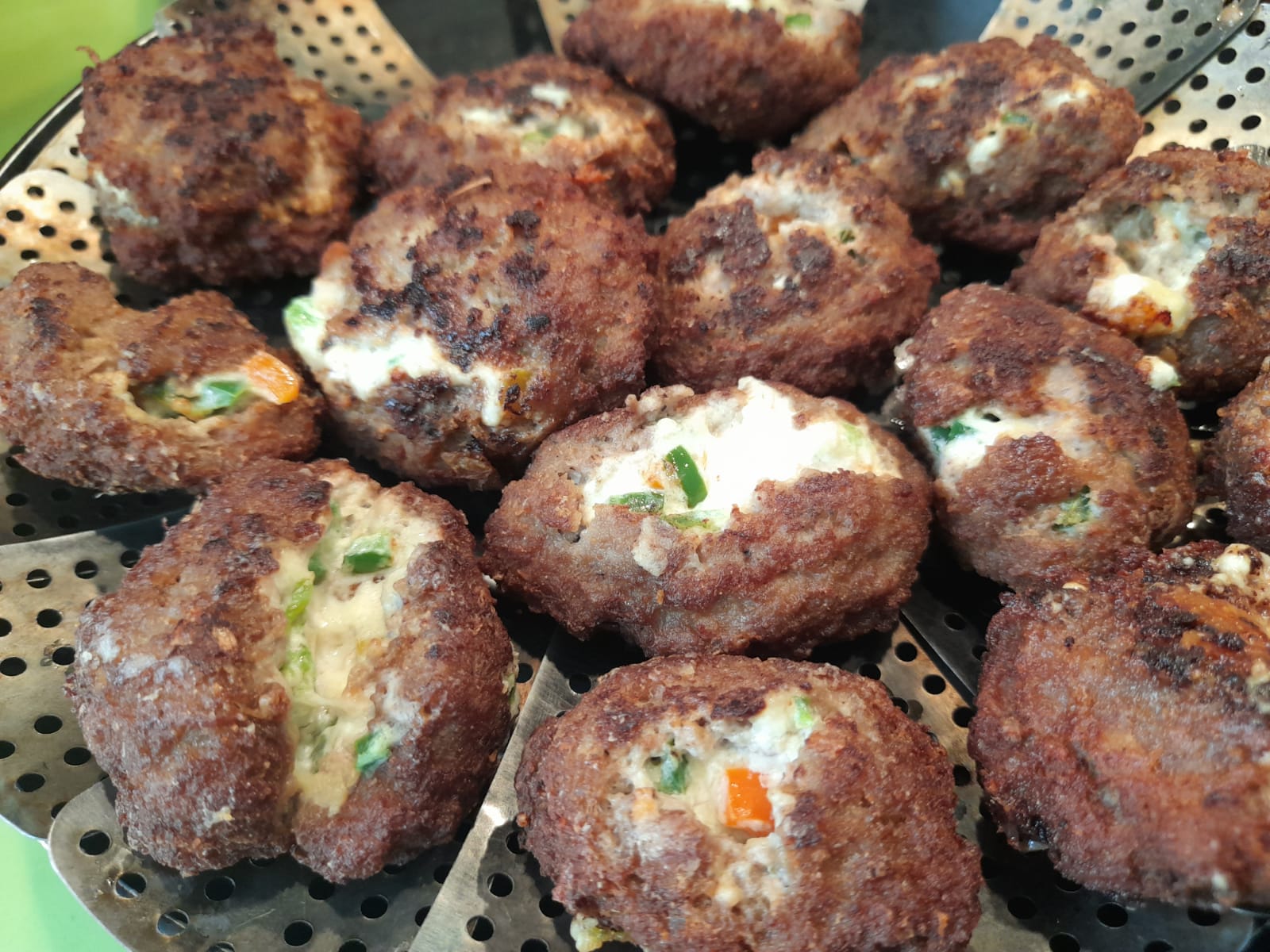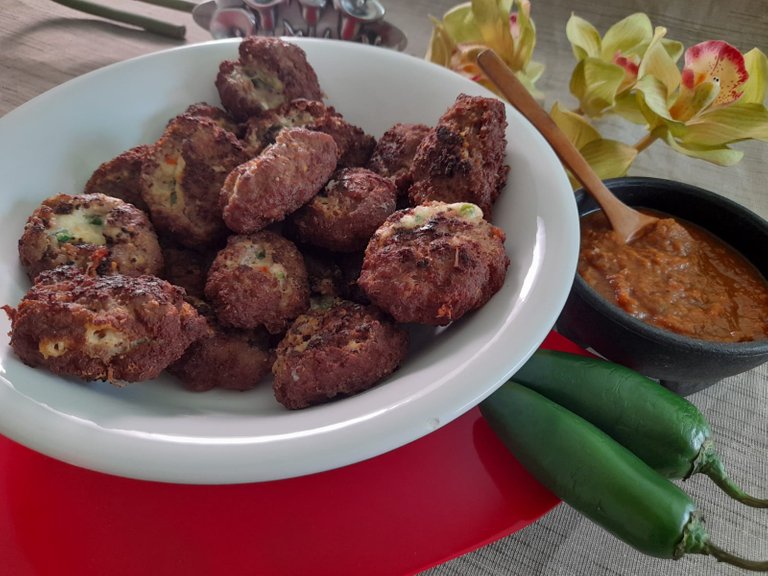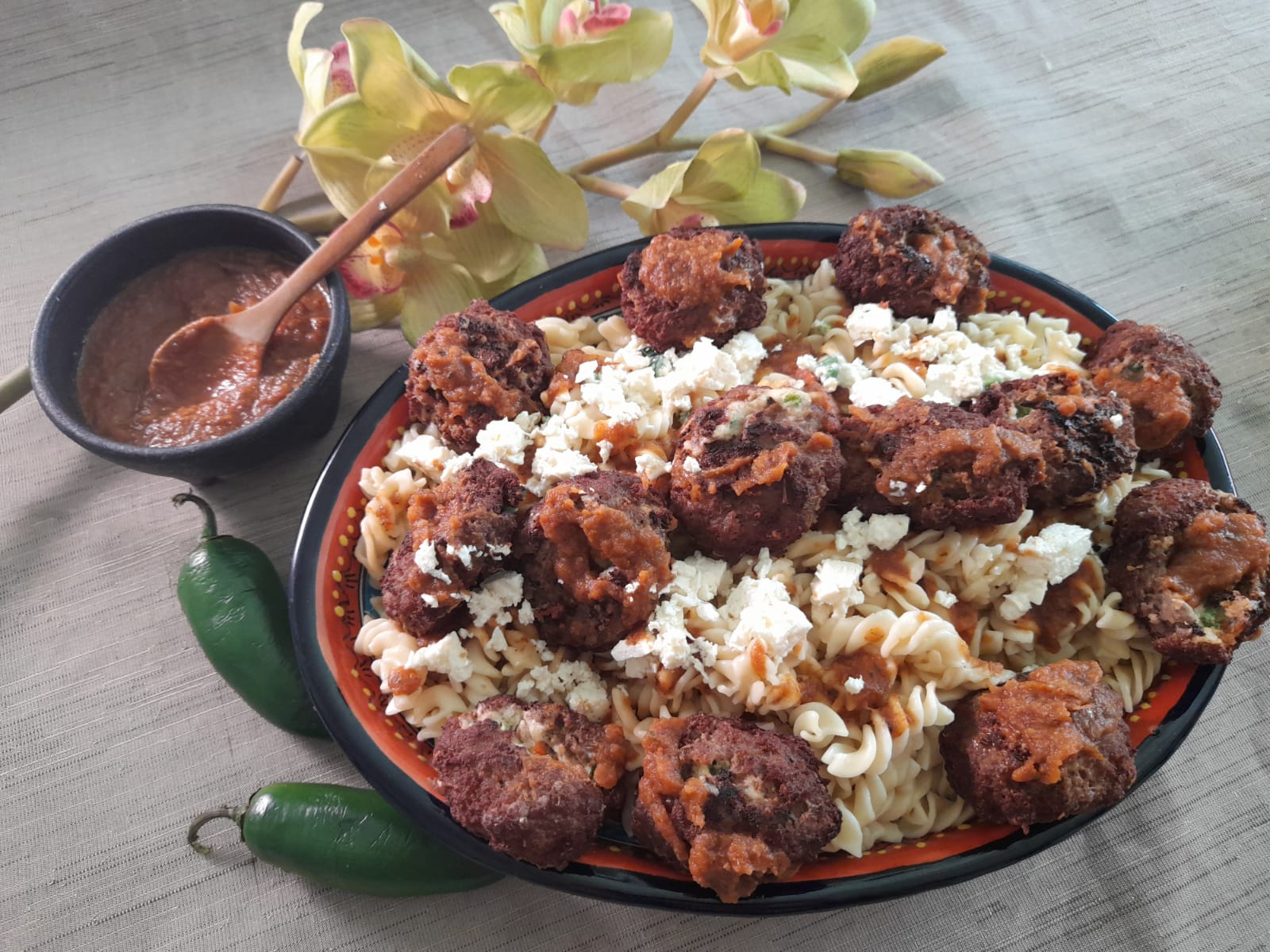 I tell you that my children love these delicious meat balls with chilli filling even more so if you accompany them with spaghetti they enjoy these Mexican flavors that awaken their palate and leave them wanting more.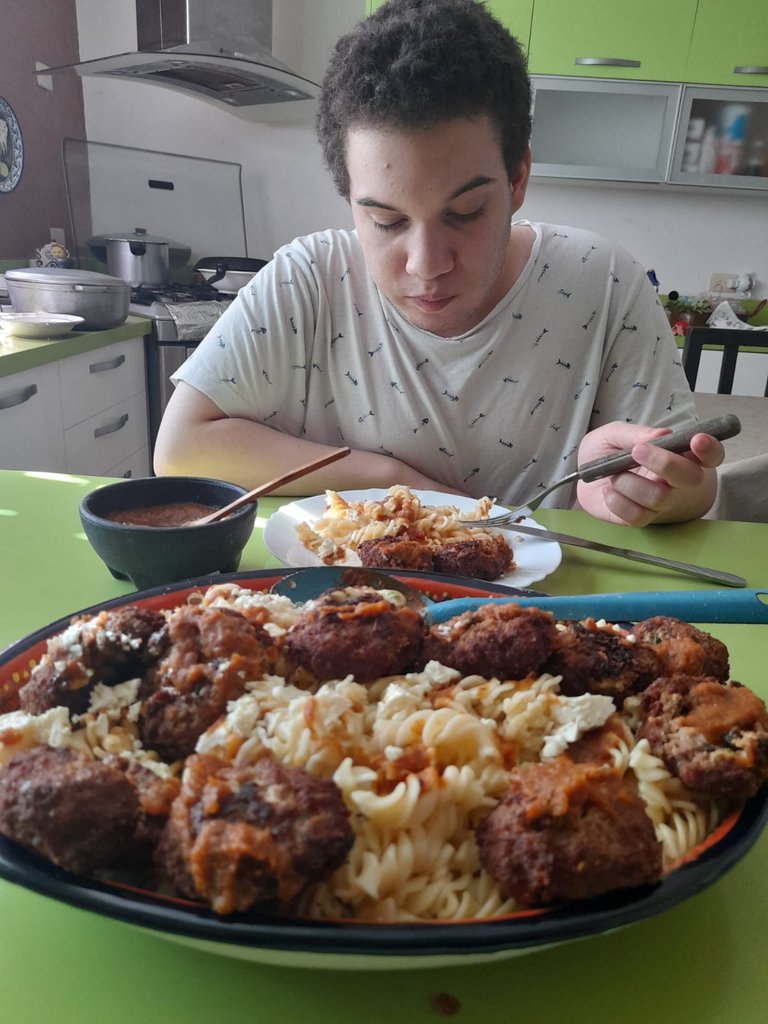 I hope reader friend that you enjoy when you make this recipe and remember that I will be on the lookout in case you need an advice, it will be very nice to know what you think.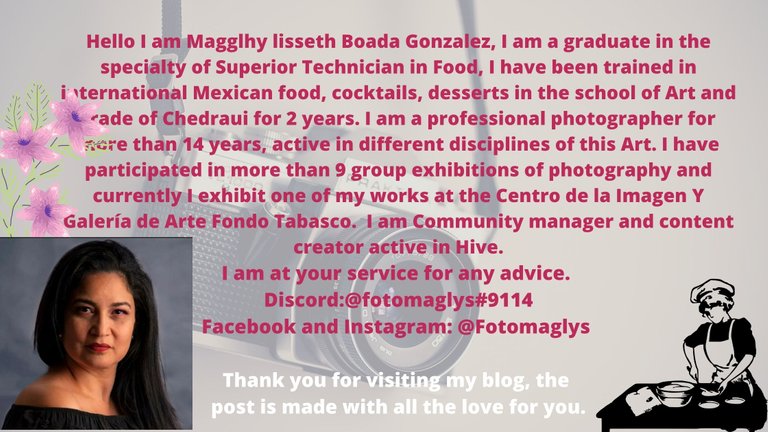 Hola mis apreciados lectores deseo que hoy estén pasando un excelente dia me levante muy agradecida por mi trayectoria en hive y el reconocimiento que con sus corazones me motiva cada dia a enseñarles deliciosas recetas procurando siempre que sean fáciles y con ingredientes que puedas conseguir claro dependera el país en donde estes una disculpa para aquellas personas que no puedan realizarlas me queda en consuelo que quedará en el blog para cuando la situación mejore en cada hogar puedan realizarlas.

Hoy les voy a enseñar a preparar unas deliciosas bolitas de carne con relleno enchilado con un relleno enchilado.

Los ingredientes que necesitarán son :

1 kg de carne molida
Pan rallado(una rebanada de pan tostada y rallada)
1 cebolla mediana
6 dientes de ajos
2 cucharadas de orégano
media cucharada o más de sal
1 huevo
20 granos de pimienta negra
1 taza de harina de maíz

Para el relleno necesitarás:
1 queso philadelphia
3 chiles jalapeños
1/4 de cucharadas de sal
250 gramos de queso fresco
1 ramita de albahaca

Los utensilios que necesitarás para hacer esta receta son:

1 sartén grande
1 cuchara
1 tenedor
1 licuadora
1 tazón grande
1 cuchillo
1 tabla para picar
1 cernidor de metal o papel absorbente
1 bandeja.

Esta receta rinde para 16 bolitas de aproximadamente 8 cm rinde para 8 personas aproximadamente.

Grado de dificultad para hacer esta receta intermedia
procedimiento:

Extender completamente la carne en una bandeja amplia.
En la licuadora colocar la cebolla y las hojas de albahaca y licuar hasta obtener una mezcla suave agregar solo 1/4 de taza de agua para ayudar durante el licuado a que se triture todo muy bien.

Colocarle a esta mezcla carne molida, el huevo, el orégano , la pimienta y los ajos triturados.

Integrar y agregar el pan rallado la harina y con ayuda de las manos amasar un poco a fin de integrar muy bien todos los ingredientes. Si notas que está muy aguada la carne puedes agregarle un poco más de pan rallado harina de maíz colocar la carne en el refrigerador por 1 hora.

Para la preparación del relleno el queso philadelphia debe de estar a temperatura ambiente picar en trozos chiquitos los chiles jalapeños al igual que el queso fresco colocarlos todos juntos y con ayuda de 1 cucharadita y 1 tenedor integrarlos hasta hacer una pasta.

Una vez refrigerada la carne esta se habrá hidratado y absorbido más los sabores agregados de los diferentes ingredientes utilizados. Tomar una cierta cantidad de carne y colocarla en la palma de las manos y con la ayuda de los dedos hacer un surco y colocar un poco del relleno cerrar y apretar un poco.

En la estufa colocar un sartén con suficiente aceite a llama media.

Una vez caliente el aceite colocar las bolitas de carne y voltearlas con cuidado hasta dorar por ambos lados colocarlas en una rejilla o papel absorbente con el fin de drenar el aceite que pudiera quedarle de esta manera quedan listas estas deliciosas albóndigas enchiladas puedes preparar una pasta de tomate y acompañarla con espagueti o con el contorno que prefieras.

Les comento que estas deliciosas albóndigas enchiladas les encanta a mis hijos y más si las acompaña con espagueti ellos disfrutan estos sabores mexicanos que hacen despertar su paladar y se quedan con ganas de más. Espero amigo lector que disfrute cuando realices esta receta y recuerda que estaré al pendiente por si necesitas una asesoria sera de mucho agrado saber que te ha parecido.

Apreciado lector gracias por leer este post el cual es 100% original, la redacción, contenido y fotos son de mi autoría, las cuales fueron tomadas con la cámara del Smartphone Samsung A21s.
Traducción realizada con DeepL y realice los Separadores de texto en canva.