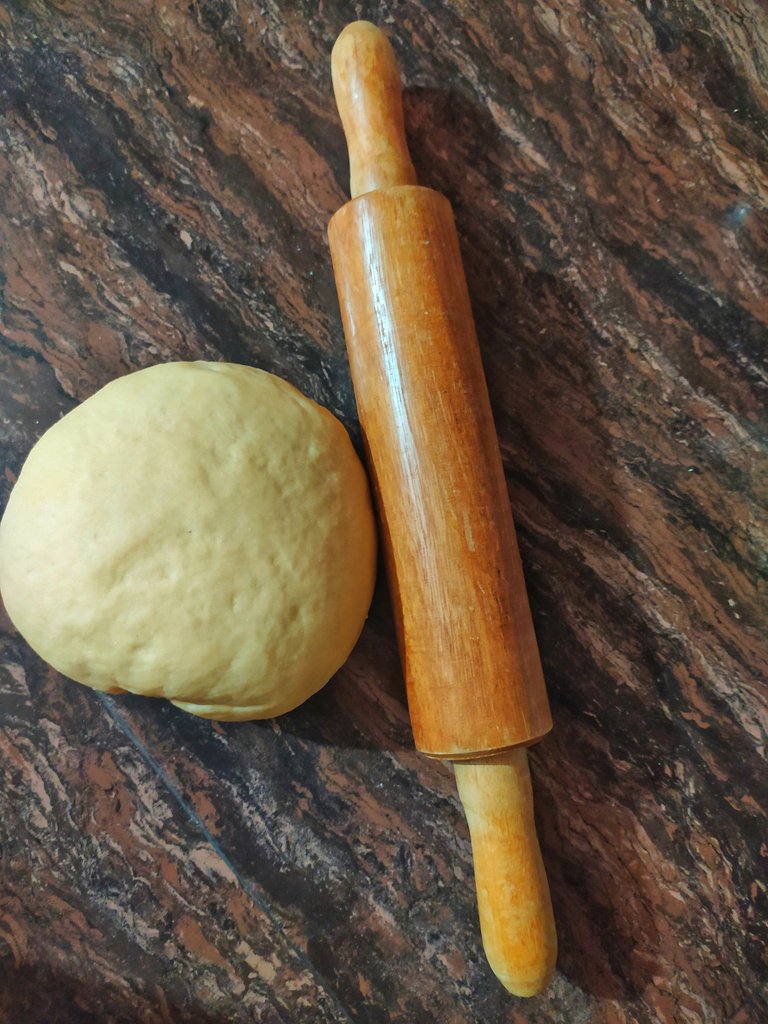 Hola Amigos de Hive ♥️
Hoy vengo con esta receta para masa de Tequeños y Pastelitos deliciosa🤯, es súper fácil, ideal para cocineros novatos, esos que como yo no saben cocinar pero les gusta comer rico. Y lo mejor es que los pueden dejar congelados y luego cocinarlos. 👩‍🍳¡Aprendamos juntos a cocinar!👩‍🍳
Hello Friends of Hive
today I come with this recipe for delicious Tequeños and Pastelitos dough, it's super easy, ideal for novice cooks, those who like me don't know how to cook but like to eat well. And the best thing is that they can leave them frozen and then cook them. Let's learn to cook together!
Ingredientes:
3 tazas de Harina de Trigo todo uso.
½ cdta de Polvo de hornear.
½ cdta de sal.
½ cdta de azúcar.
1 huevo.
4 cdas de mantequilla
1 taza de agua.
Relleno: Queso, carne pollo…
Ingredients
3 cups of all-purpose wheat flour.
½ tsp Baking Powder
½ teaspoon of salt.
½ tsp Sugar.
1 egg.
4 tbsp butter
1 cup of water.
Stuffing: Cheese, chicken meat...
Pasos
Prepara tu bowl y agrega todos los ingredientes solidos (Harina, sal, azúcar, polvo de hornear) y mezcla muy bien con la mano.
Agrega el huevo y la mantequilla, deben estar a temperatura ambiente. Comienza a amasar
Steps
Prepare your bowl and add all the solid ingredients (flour, salt, sugar, baking powder) and mix well by hand.
Add the egg and the butter, they should be at room temperature. Start kneading

Poco a poco agrega el agua. Es posible que necesites menor cantidad.

Amasa hasta integrar todos los ingredientes y obtengas una masa lisa y compacta que se despegue de la superficie. Aproximadamente de 5-10 min.
Gradually add the water. You may need less.
Knead until all the ingredients are integrated and you get a smooth and compact dough that comes off the surface. Approximately 5-10 min.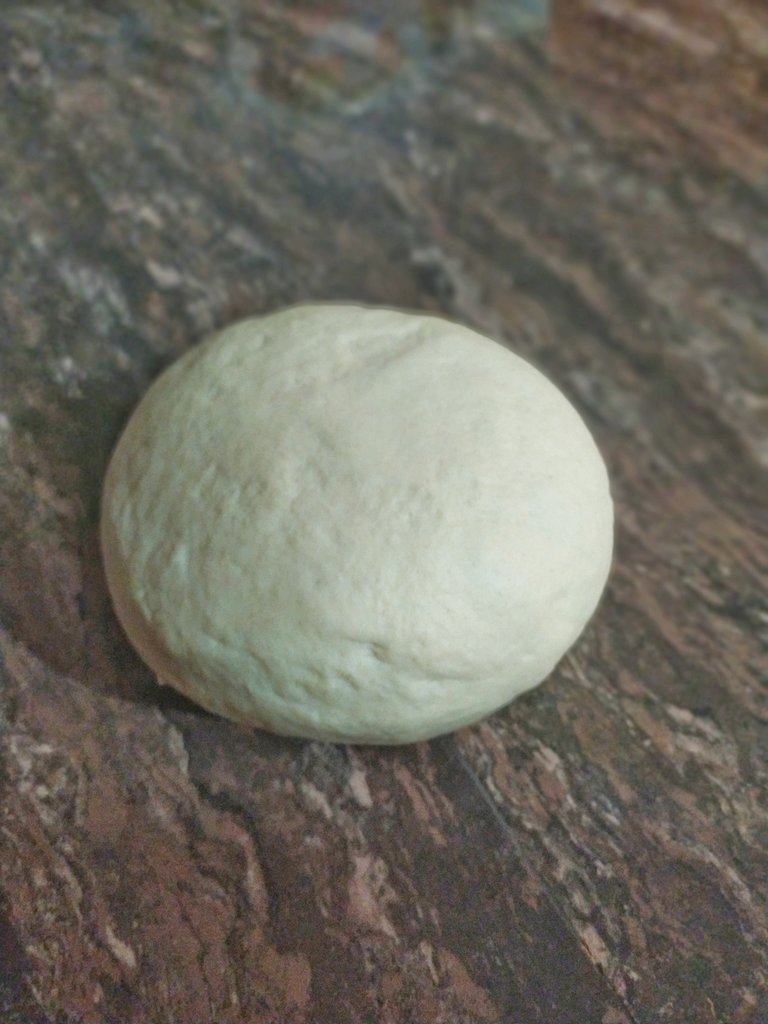 Hacemos una bola de masa y se deja reposar, tapada en un lugar cálido por un tiempo de 30 – 45 minutos.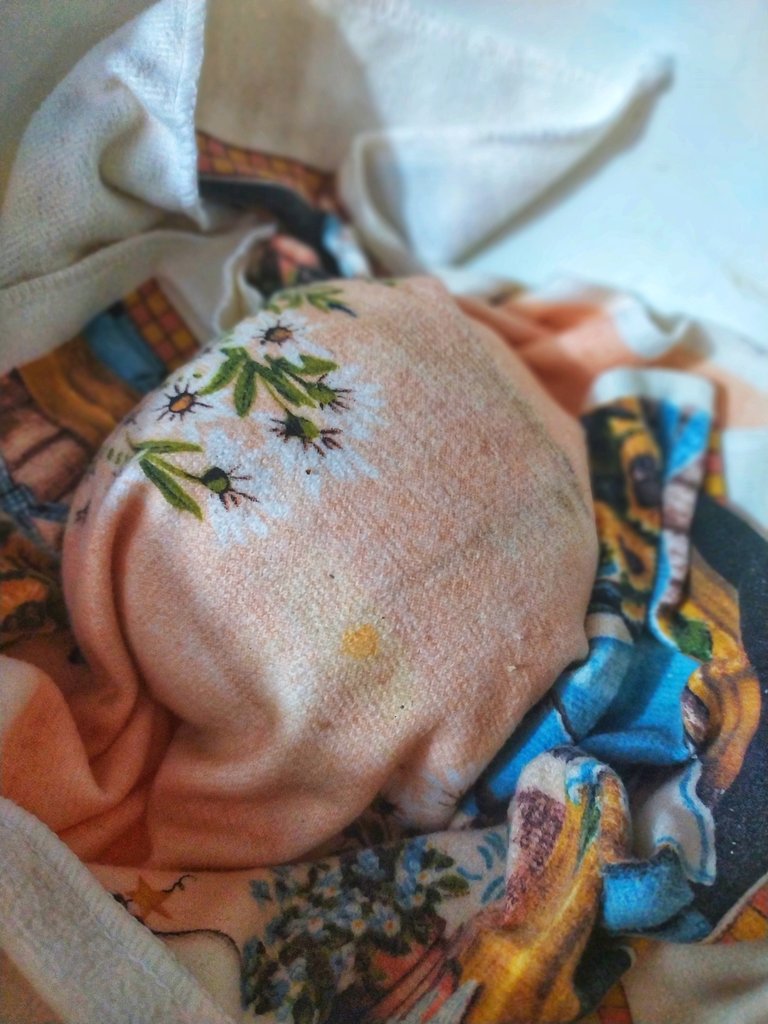 Con un rodillo o una botella de vidrio comenzamos a estirar, hasta que esté muy delgada la masa. Es importante que no agregues mucha harina al mesón ya que puede cambiar la consistencia de la masa.
We make a ball of dough and let it rest, covered in a warm place for 30 - 45 minutes.
With a roller or a glass bottle we start to stretch, until the dough is very thin. It is important that you do not add too much flour to the table as it can change the consistency of the dough.
Para los TEQUEÑOS, cortar tiras muy delgadas, ir envolviendo los palitos de queso. Deben apretar muy bien a medida que se va envolviendo para que no se abran al freír.
Para los PASTELITOS, cortar cuadros o círculos, dependiendo de la forma y el tamaño que prefieran, colocar el relleno y cerrar apretando con un tenedor.
El aceite debe estar caliente pero no humeante, dar vueltas constantemente para que se cocinen de manera pareja.
LO MEJOR DE LA RECETA ES QUE LOS PUEDEN GUARDAR EN EL REFRIGERADOR, BIEN TAPADITOS Y LUEGO COCINAR🤯
![IMG_20201117_21085201.jpeg](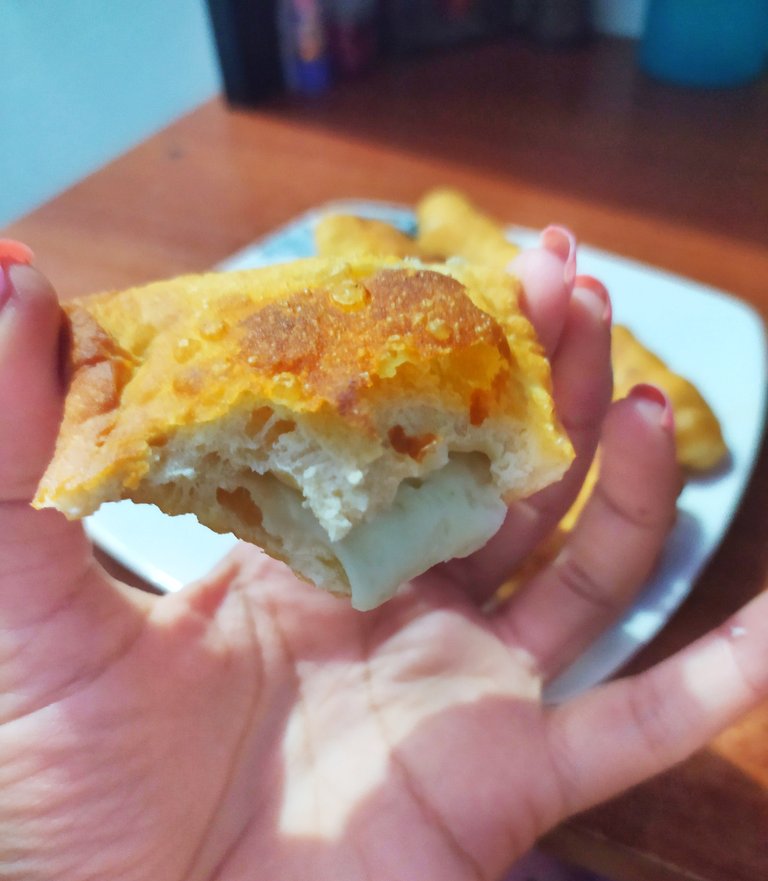 )

No olvides darme amor por mi Instagram @Gabrielazamora10♥️

Sea cual sea la dificultad, sé que soy amado.