These crispies are quite rich, sweet and moorish. It's one of my partner's favourites!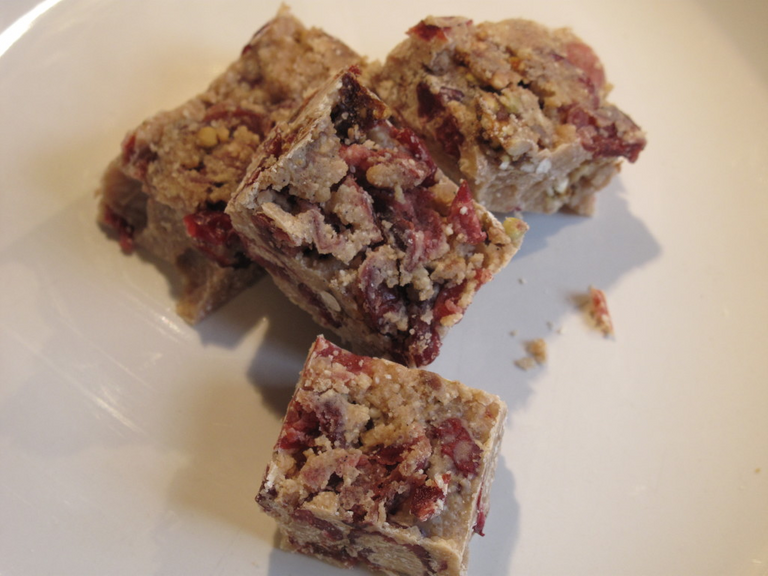 Ingredients
100g raw Cacao butter
75g raw Cashew nuts
3 Tbs Xylitol Crystals (Sugar)
1 tsp Vanilla Bean paste or seeds from 3 vanilla pods
2 Tbs Lucuma
150g dried Cranberries
100g Buckwheaties
Instructions
Melt the Cacao butter gently as you would melting chocolate i.e preferably in a glass bowl that's sitting over water in a saucepan. The glass bowl should NOT touch the water. Melting should be done just above the lowest setting. The water should not boil but gently simmer.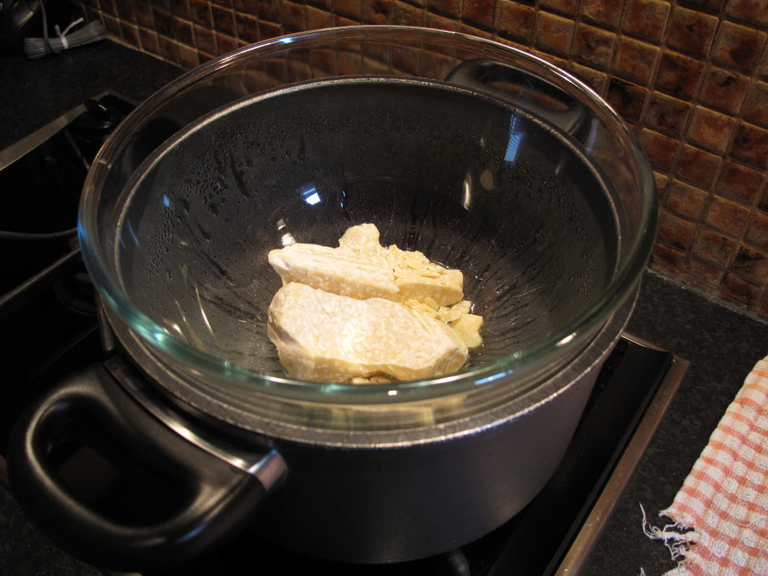 In a high speed blender, blend the Cashew nuts. If you don't have a high speed blender like me, then use a food processor. Blend until flour like.
Add all the ingredients except the buckwheaties, cranberries and cacao butter into the food processor and blend.
As the processor is on, slowly pour in the melted cacao butter and blend for 1-2 minutes. On a baking tray, spread the crushed buckwheaties and cranberries.
Pour the mixture over the buckwheaties and cranberries. If your mixture isn't very runny then you'll need to combine everything using a metal spoon.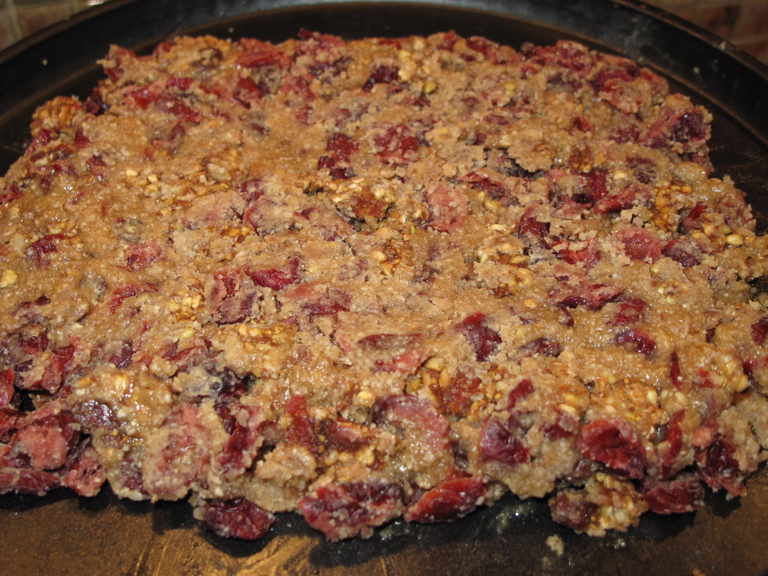 Once all is combined, spread flat using the back of the metal spoon.
Try to make it one large square or rectangle. Should be approx 1 – 1.5 cm deep.
Place in the refrigerator until hard – Overnight would be good, otherwise it should be ready in a few hours. Once its hardened, slide/turn over mixture onto a chopping board.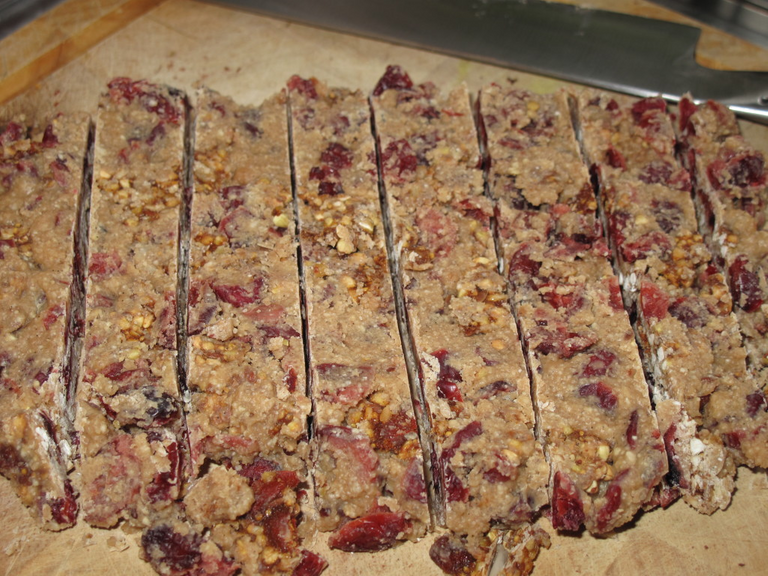 Cut into either bite size pieces or finger length pieces.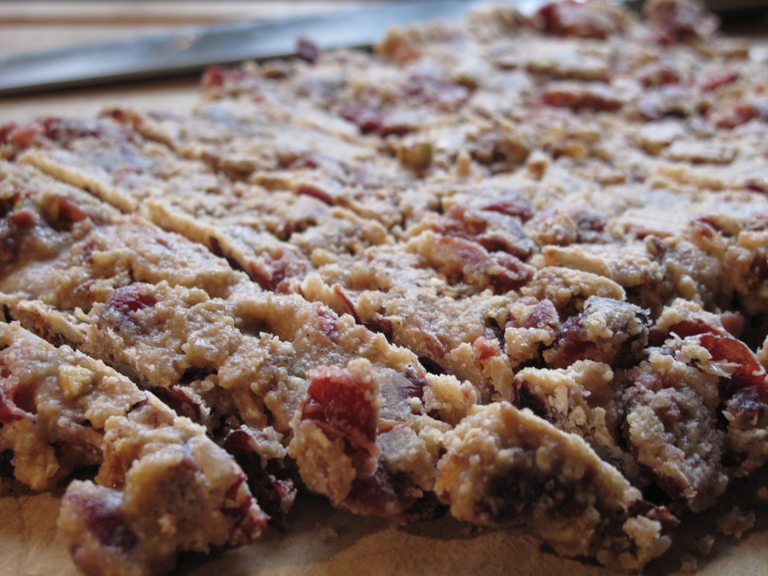 Store in an airtight container in the fridge. Will last for months… if they last that long.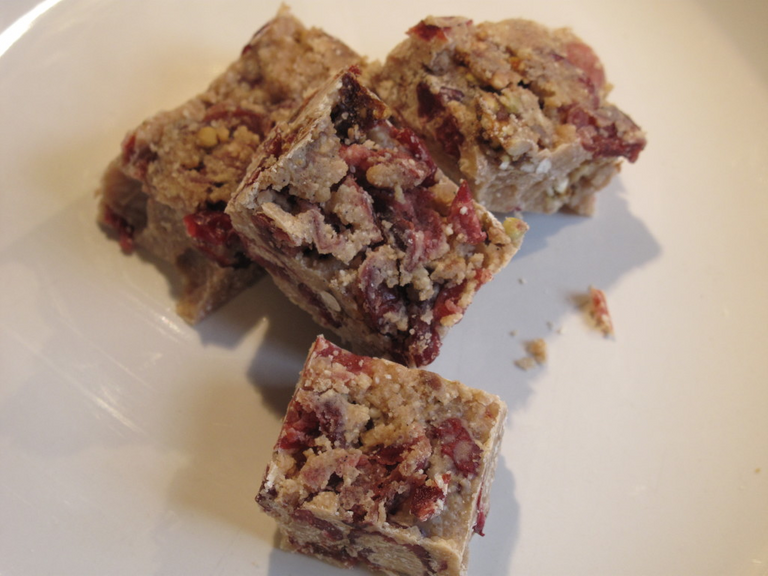 Enjoy!