Making Congee is a good way to use up veggies in the fridge. If you have half a carrot, a small zucchini, 4 broccoli florets…etc, you can chop them up and add them in! I feel like Congee is the kind of meal you have to try in order to see how tasty it is. Or maybe it's just that I haven't yet been able to master how to photograph it. But I assure you, it's delicious!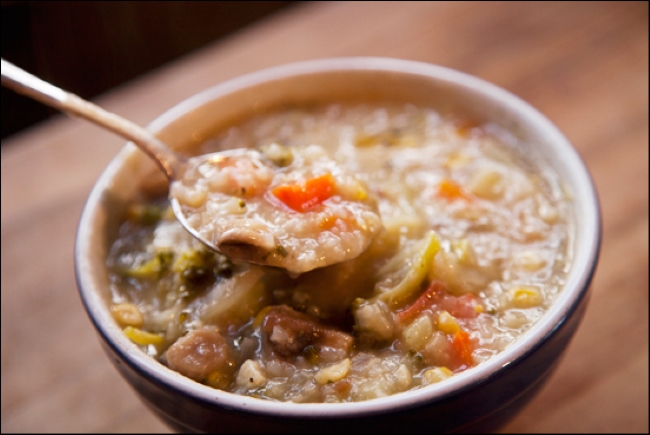 Congee usually takes me about 3 hours to make, since the main ingredient is rice and you want to give it time so that the rice fully breaks down and you no longer see the granules of rain.
One of the great things with Congee (at least the way I make it), is that you really don't have to measure out anything… you just have to make sure you keep adding enough water/stock to the pot so that the rice can continue to break down. And I just used things in my fridge, you don't have to use all the vegetables that I did.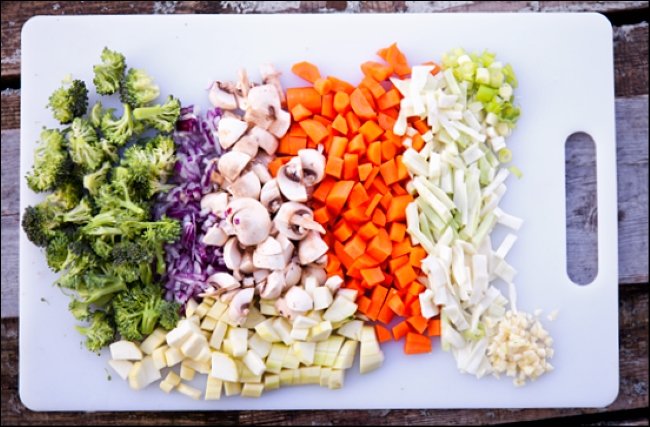 Ingredients
1 cup long grain rice
9-12 cups of water or low sodium vegetable stock (I recommend using stock instead of just water)
8 broccoli florets, chopped into small pieces
2 carrots, chopped into small pieces
1/4 of red onion, finely chopped
1 zucchini, peeled and chopped
6-8 mushrooms, chopped
1 cup cabbage, chopped
3 garlic cloves, minced
1 tbsp Ginger, minced (or powdered dried ginger)
1 green onion, finely chopped
Ground Black Pepper & Cayenne Pepper, to taste (I like mine a bit spicy)
Optional: 1/4 cup Nutritional Yeast
Optional: Salt-Free Thai Seasoning Blend, to taste
Low Sodium Soy Sauce/Tamari/Nama Shoyu for adding a bit on top of the congee when serving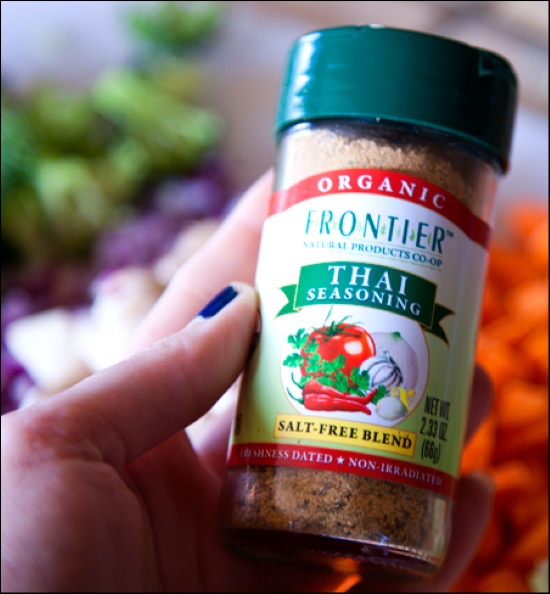 Directions
In a large pot, add a few cups of water/stock, rice, ginger and garlic. Bring to a boil.
Let boil on low heat with the lid on or ajar. Check congee frequently and stir. Add more liquid as needed throughout the cooking process. This is especially important near the beginning. You don't want to walk away for too long and come back with your rice burnt and glued to the bottom of your pot, so keep watch and add a bit more water/stock occasionally and stir.
While the congee is cooking, start prepping all the vegetables – put on some music and (carefully) chop away!
After about an hour, add in the vegetables and all other ingredients (except the soy sauce), stir, and allow congee to continue simmering on low heat.
When all the rice grains have broken down and it's the consistency you want, remove from heat. It's really your preference here… you can continue to cook it for longer, but generally 3-4 hours is usually how long mine takes.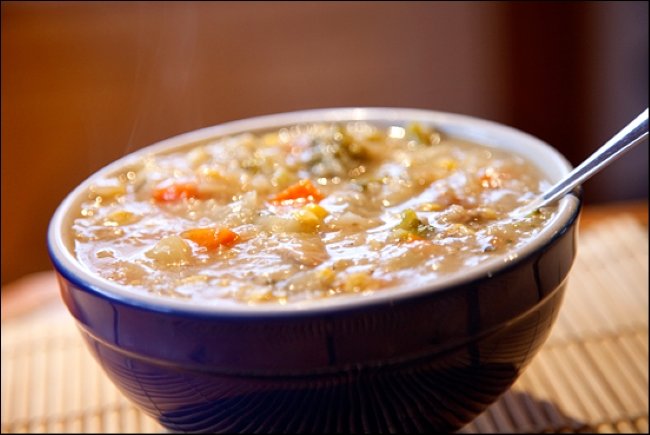 Congee really isn't hard to make, you just have to remember to keep adding liquid throughout the cooking process, and to keep stirring it occasionally. It's so filly and soothing, yet still remains light because the rice has expanding way more than it usually does when making it the regular way. I suggest adding in lots and lots of veggies so the vegetable ratio is high up.