Been working out all week, so I decided to have a quiet weekend while my sore muscles repair themselves. I had a sudden pancake craving, and we have a few bananas which are really close to being super mushy, so at that point I was sold. We also just recently got a crepe pan, so I had to try it out! These are mainly made of oats and bananas and worked out really well. Sometimes my vegan pancake adventures turn into delicious but pretty unattractive abstract blobs.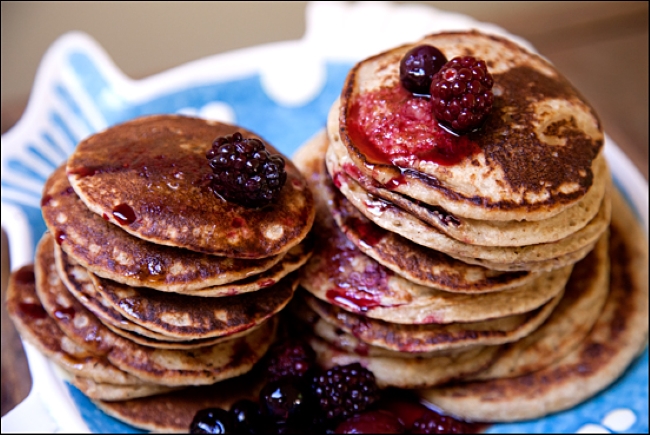 Ingredients
1 1/4 cup rolled oats
1/2 cup whole wheat flour
2 tsp Baking Powder
1/2 tsp Vanilla Extract
Couple pinches of Sea Salt
Optional: 1/4 tsp Cinnamon, 2 tbs finely shredded Coconut
1 1/2 cups Almond Milk (Or Rice, Hemp, Soy…)
2 Ripe Bananas
Fresh or Frozen Berries (I used cherries, raspberries, blueberries and blackberries)
Toppings: Maple Syrup or just use the juice from the berries and drizzle on top. You can also sprinkle with some oats, coconut, hemp seeds or cinnamon.
For skillet: Extra Virgin Olive Oil or Coconut Oil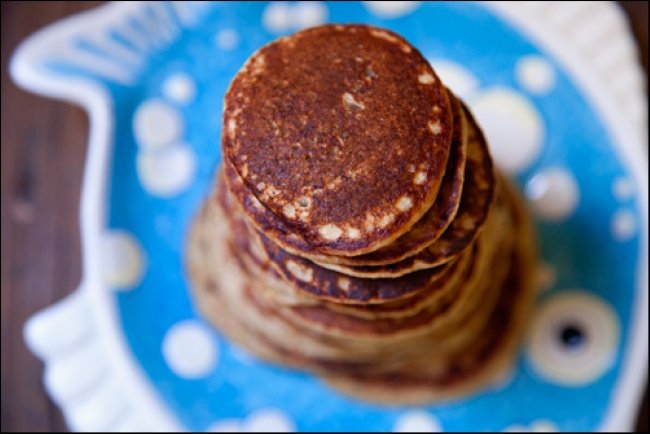 I've really wanted to try out a stacked pancakes with dripping syrup shot, so here is my debut…needs a bit of work but it looks pretty tasty, right? ;)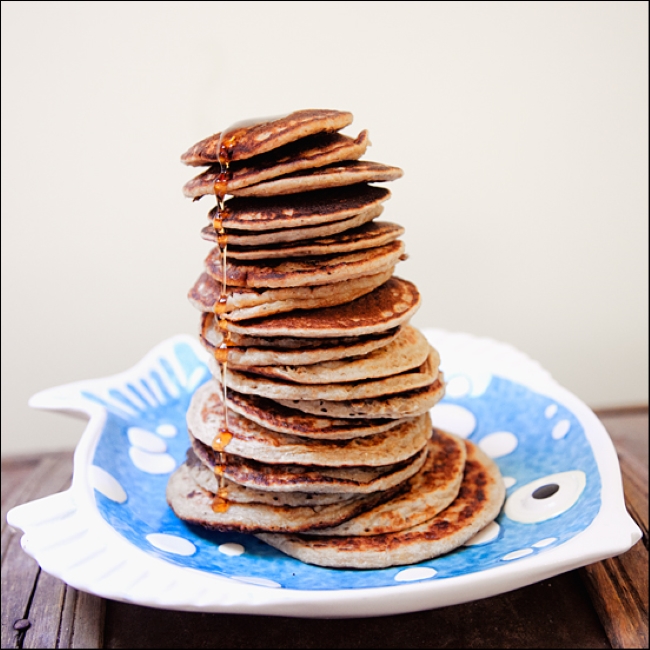 Directions
Blend all of the ingredients (except for the berries, toppings and olive oil/coconut oil) together until smooth.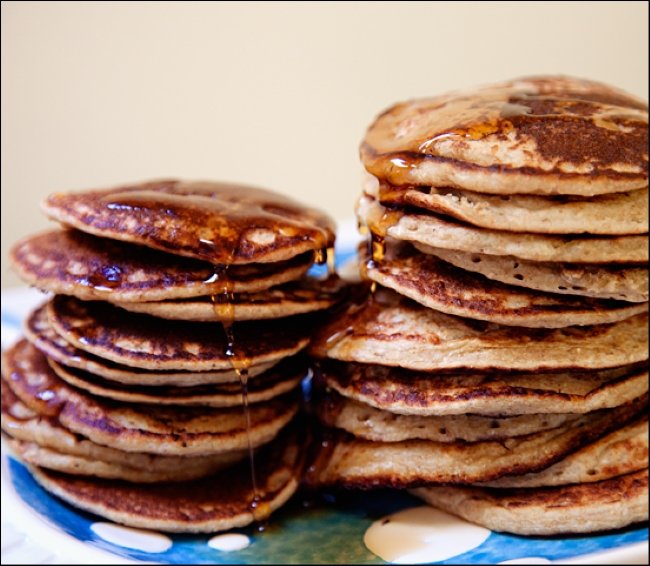 Heat a non-stick skillet with a small amount of oil to around medium heat. Get out a 1/4 cup and use it to measure out the batter and pour into the heated skillet. (you can make them as large or small as you want, of course. I just made mine around using just under a 1/4 cup of batter each and then I made a few smaller ones for fun). Heat for about 2-4 minutes on each side. They should be easy to flip over.
While you are making your pancakes, you can get out a wok or another skillet to defrost the berries (if using frozen). If you have fresh berries, you may still choose to heat them up or least them as is.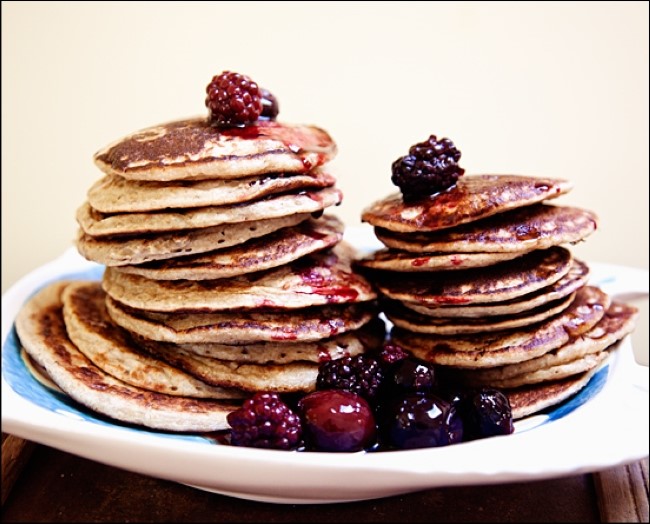 When your pancakes are done, top with some berries and/or berry juice, maple syrup, oats, coconut, cinnamon, or whatever else strikes your fancy!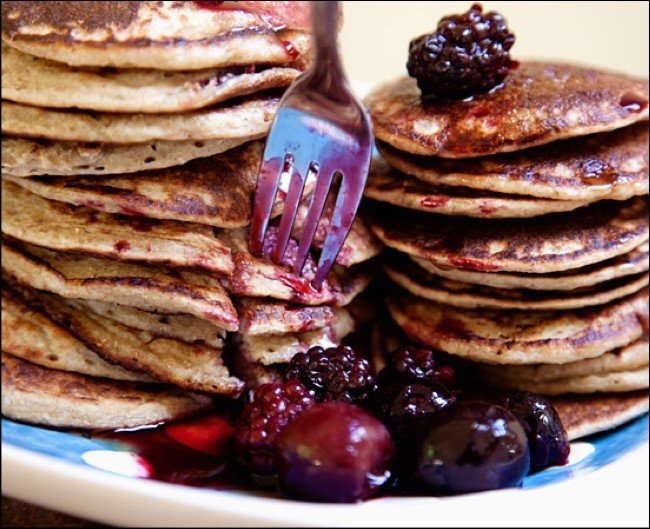 Enjoy!