Greeting cooking. This time I will cook Omelet rolls in oyster sauce, cooking egg are usually cooked as an option if we want to cook faster.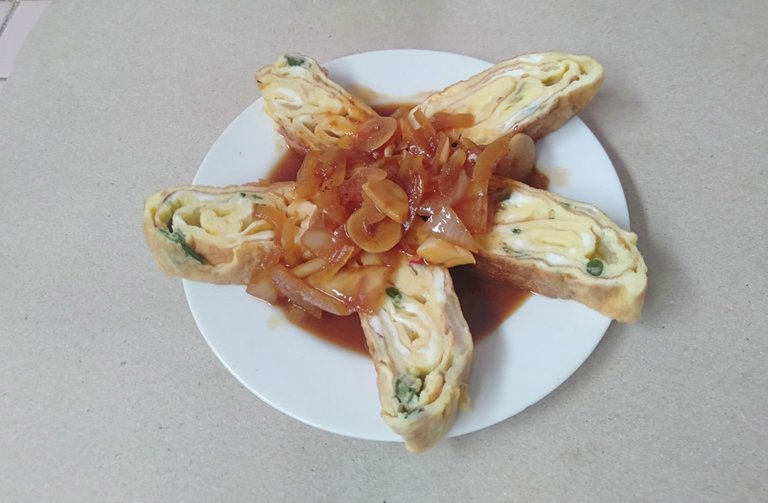 Chicken egg in all Countries are easy to find and the price can be affordable. Chicken egg can be cooked in various type of dishes, one of which is making an omelet roll with sauce.
With spices such as,
4 chicken eggs
3 cerly chilies
2 sliced red onions
1 scallion stalk
1/2 spoon of seasoning
1/2 spoon of salt
1 tablespoon pepper.
Ingredient for sauce,
1 Teaspoon sugar
1 Teaspoon oyster sauce
1/2 teaspoon of salt
50 ml of water.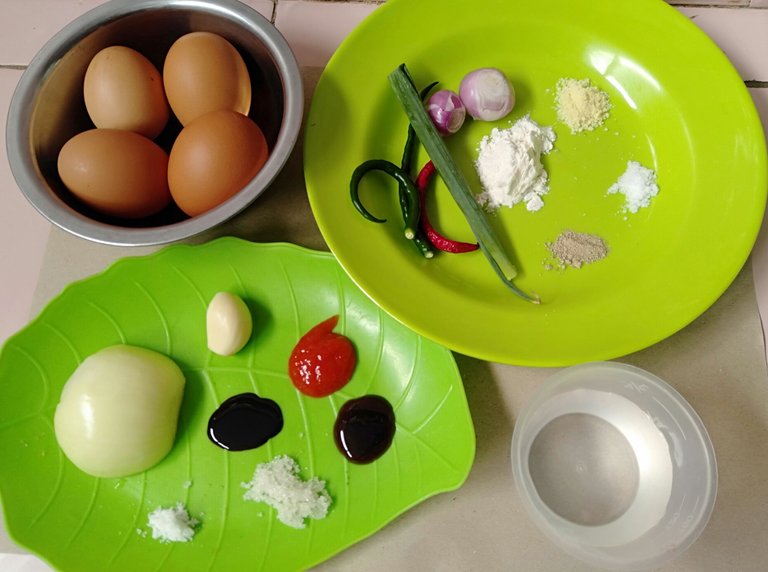 Cooking step
Step 1 eggs in container,input the chopoed chicken,add the red onion,sliced scallions,seasoning,salt,add flour,then stir.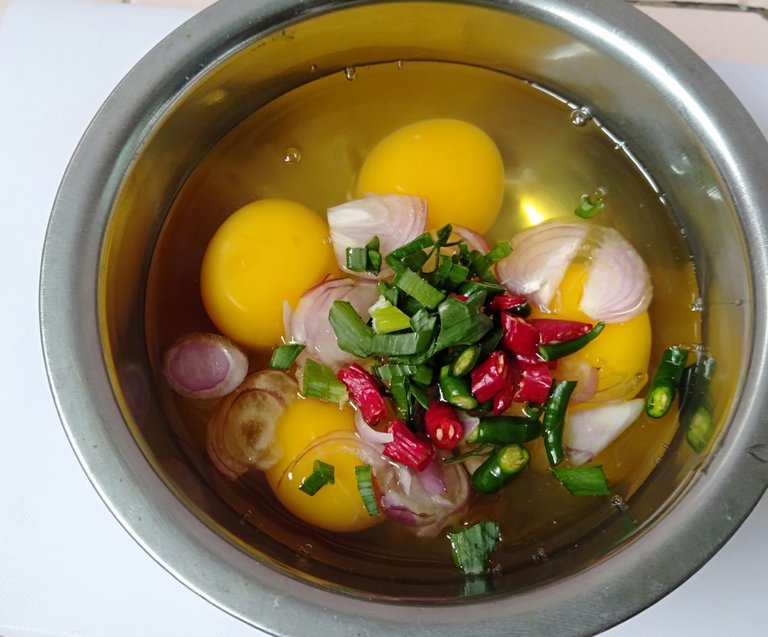 Step 2 prepare the teflon on medium heat, add margarine,then pour the eggs gradually then roll it a side on the edge of the teflon, and so on until it runs out,then set a side.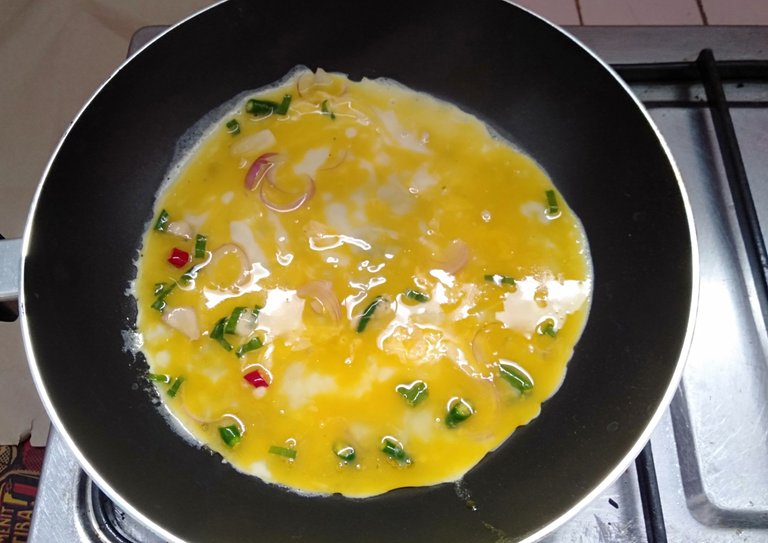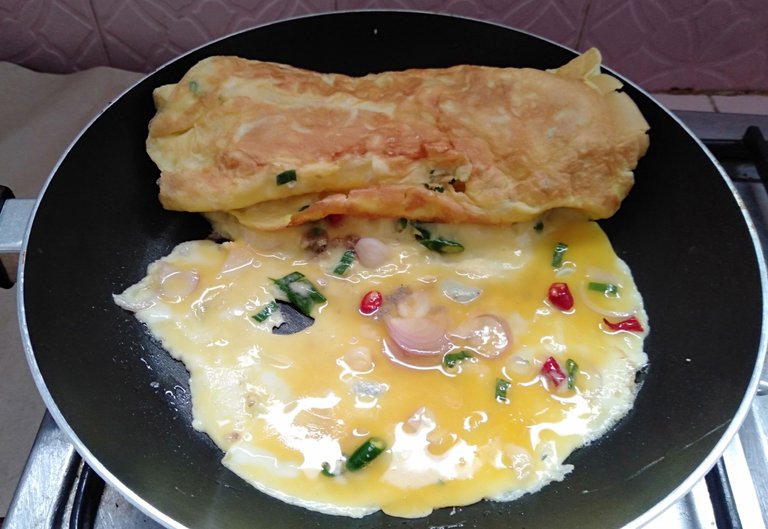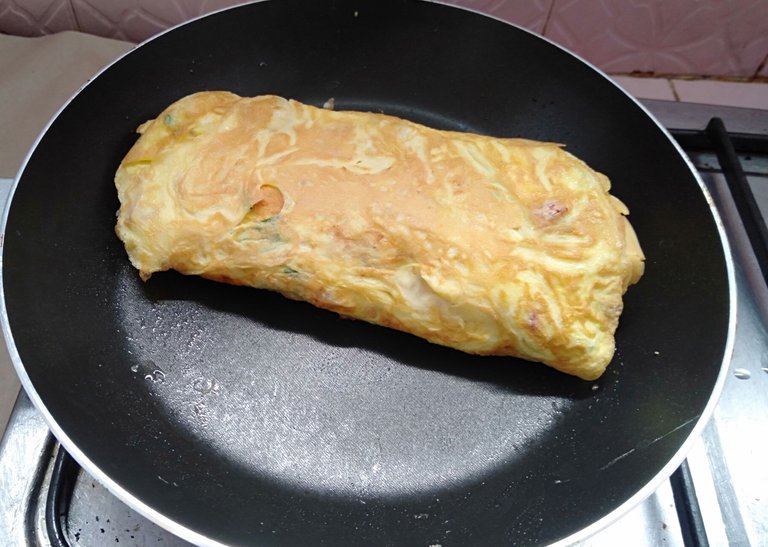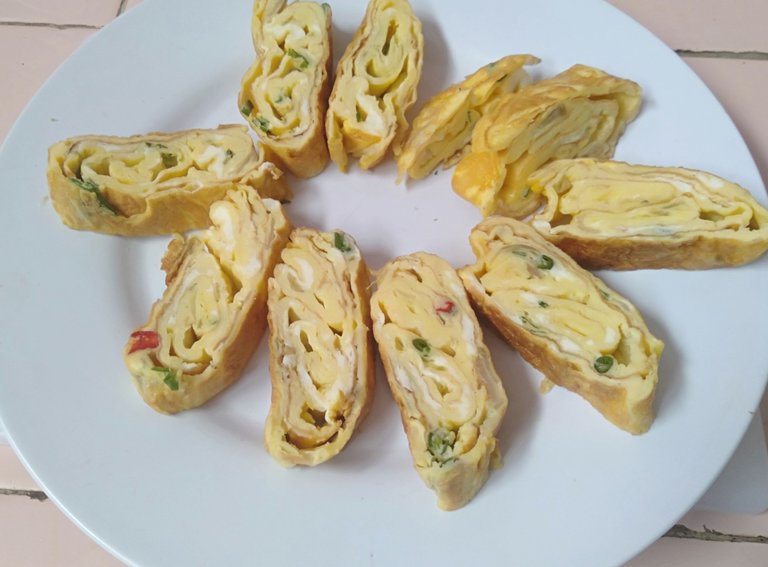 Step to make the sauce*,
Stir fry the sliced onions with garlic, after fragrant and wilted,add tomato sauce,oyster sauce.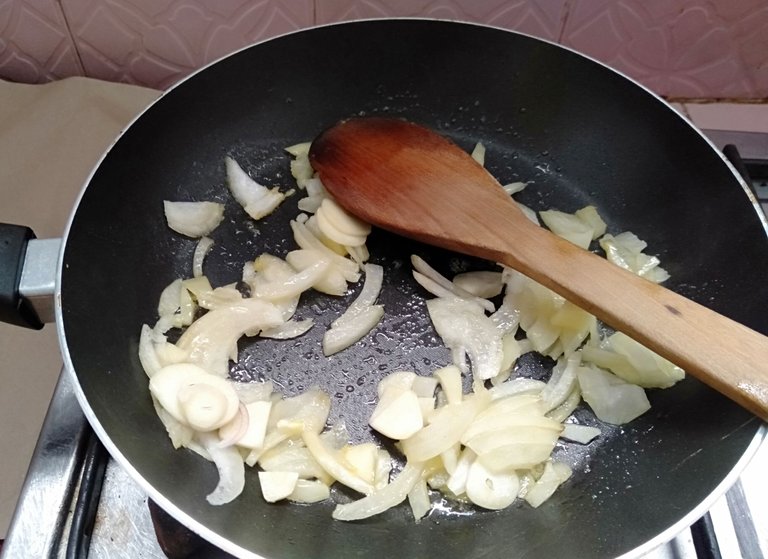 Stir in water,add sugar,add salt and stir until cooked,then turn off stove,how to serve. The omelet rolls with oyster sauce are ready to serve.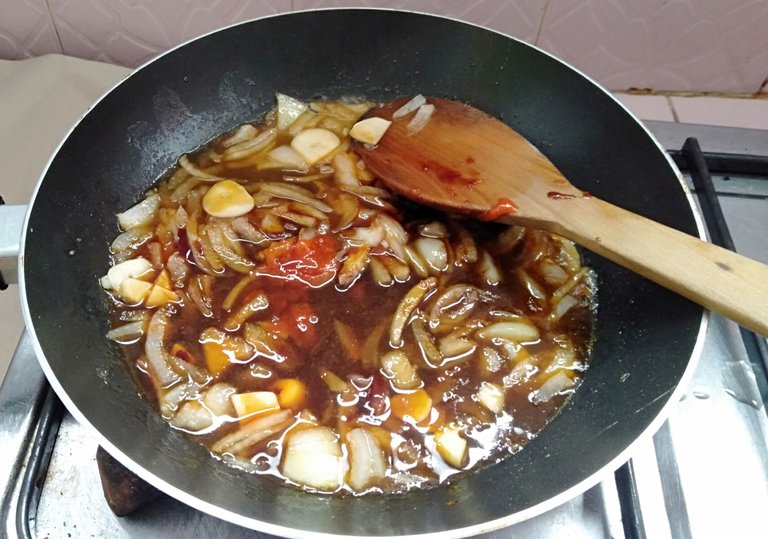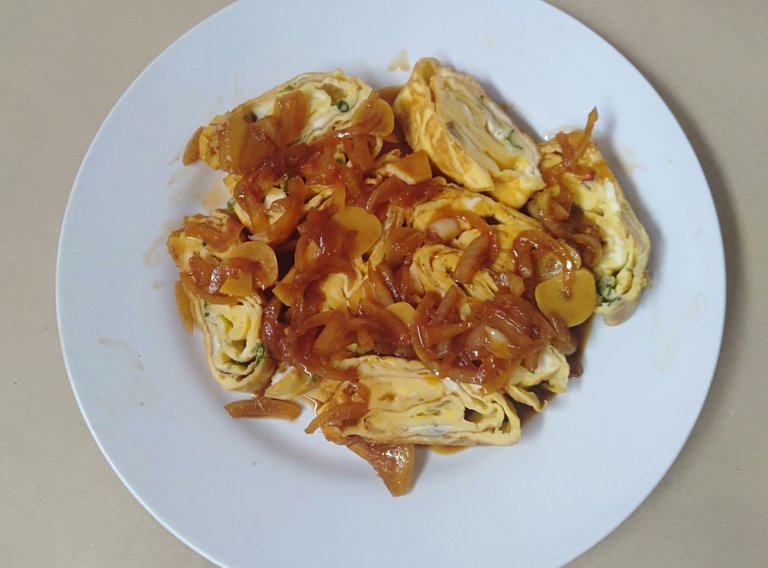 Thank you.
---
---